5 of the Best African Safari Tours
5 of the Best African Safari Tours
The top 5 best African safari tours. These safaris were hand-picked from our selection of popular African safari tours throughout Southern African and East Africa. Each of them is best for a specific reason or suited to a particular travel audience. Let's dive in.
Recently, one of our most popular safaris was listed on the Travel Mag website as the first among 10 of the Best African Safari Tours. The Travel Mag listing inspired us to come up with our own list of five top African safari trips, each of them proven, popular trips with some unique selling points. We'll start with the one listed in the Travel Mag because it remains our top-selling safari.

1. The 3-Day Kruger National Park Safari
We often refer to this as the Kruger Quickie Safari, because 2 nights and 3 days is the shortest realistic time frame to experience the world-famous Kruger National Park in South Africa. This safari is popular because it is short (only 3 full days) and affordable.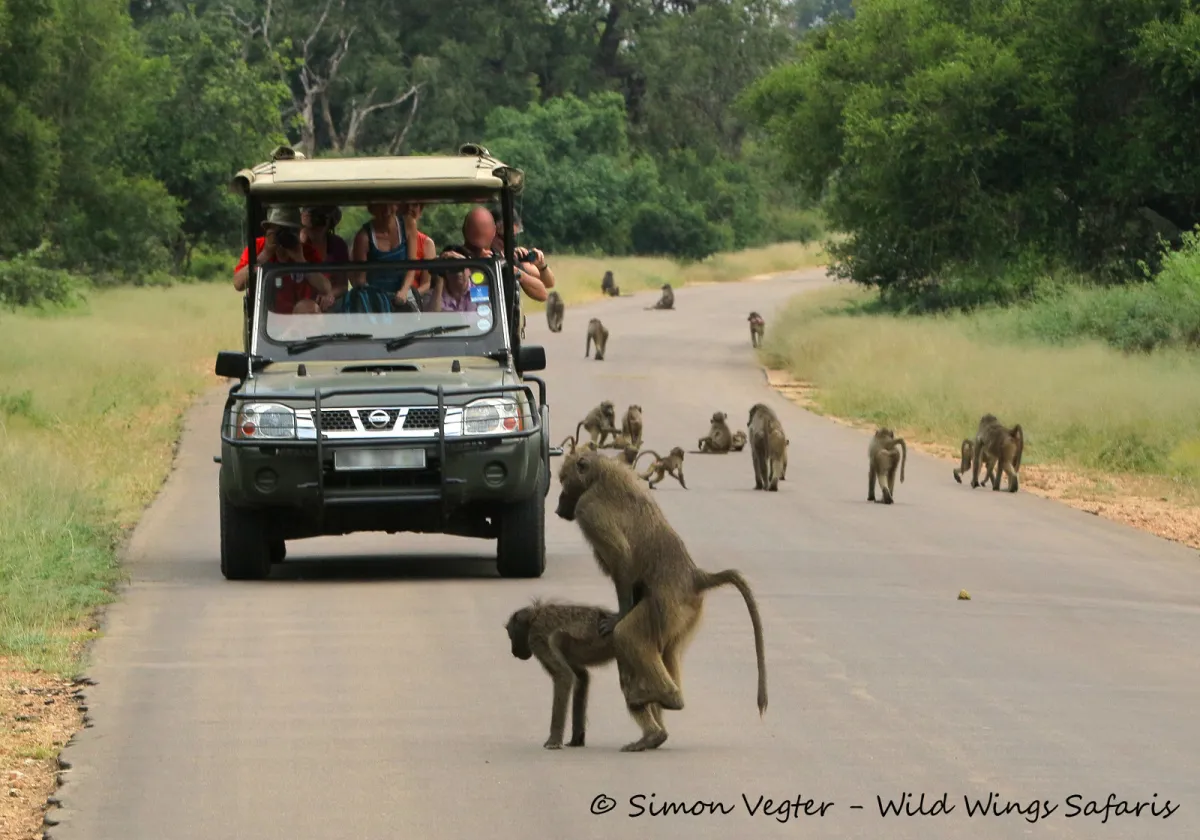 All game drives are conducted on open safari vehicles by a highly experienced guide. In fact, the quality of the guide is the number one selling point that sets this safari apart from other short Kruger safaris. This is a scheduled small group safari with set departure dates, but you can also book a private, custom departure just for your family or group.
Best for those with very limited time and budget for a safari. Read more about our 3-day Kruger National Park Safari.

2. The 5-Day Kruger Park and Private Lodge Combo Safari
The Kruger National Park itself and the adjacent private game reserves offer a very different safari experience. The ideal way to get the best of both worlds is to book what we call a "combo" safari. This is a South African safari tour that combines two nights in the Kruger National Park with two nights at a private game lodge in one of the adjacent private game reserves.
It's a wonderful combination of the vastness and excellent game viewing that Kruger offers, plus the off-road game drives, close up predator sightings and luxurious accommodation that make the private safari lodges so special. To learn about the differences between Kruger and the adjacent private reserves, check out our previous blog post about this.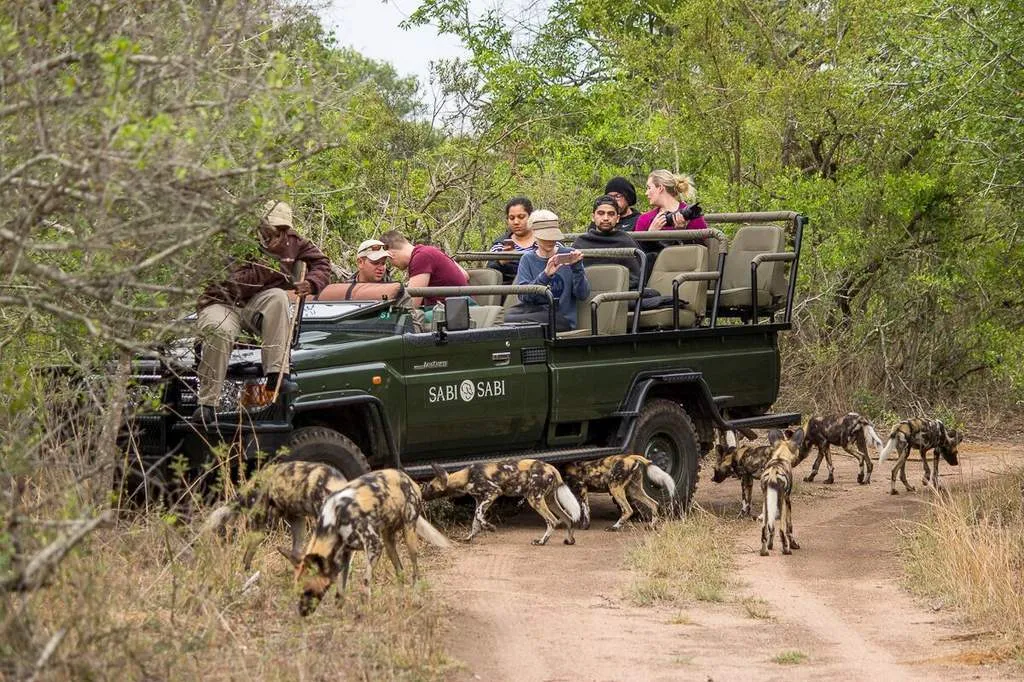 The cost of this safari will depend on the choice of private lodge. These lodges typically range from below $300 USD pp per night up at budget-friendly lodges, up to $1200 USD pp per night (and more) at the high-end lodges.
Best for people who want to experience Kruger Park and adjacent private reserves in one safari. Read more about the 5-day Kruger and Private Lodge Combo Safari.

3. The 7-Day Taste of Tanzania Safari
Northern Tanzania remains one of the most popular and famous safari destinations. Few game reserves can compete with the Serengeti for the sheer abundance of animals and quality of sightings, not only because of the world-famous annual wildebeest migration, but also the abundance of predators and other wildlife. This safari takes in the highlights of Tanzania's most popular safari circuit, including Tarangire National Park, the Ngorongoro Crater, and the wide-open plains of the Serengeti.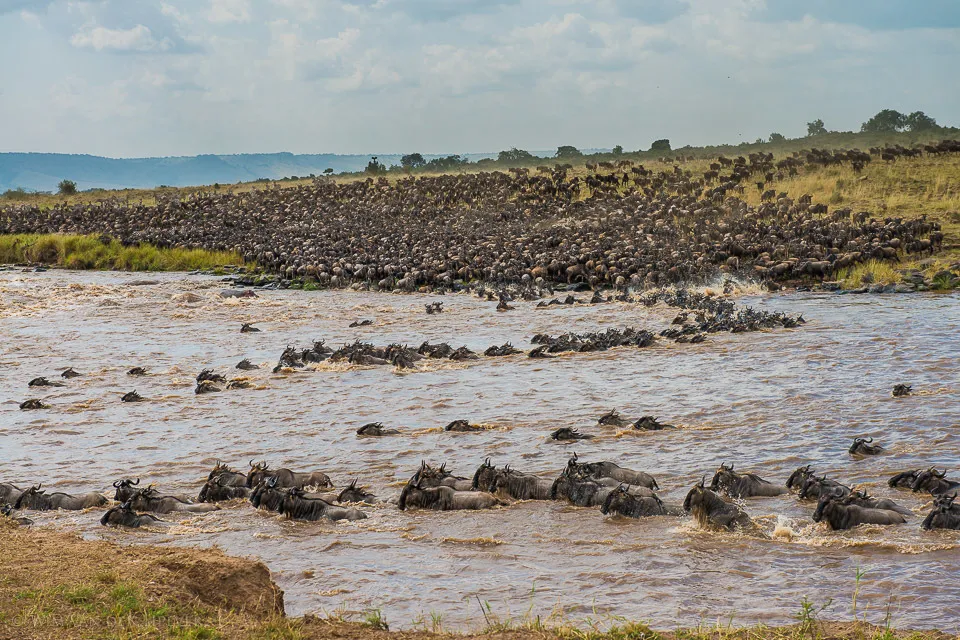 A balloon flight over the Serengeti is optional. Keep in mind that the migration follows a certain pattern, and the best times to see the migration in the Serengeti will be between November and July, with the calving season being in February. This trip can be customized to suit your exact requirements, and you can easily combine it with a few days on the beach on the tropical island paradise of Zanzibar.
Best for people who want to see the Great Migration and the wide-open plains of East Africa. Read more about the 7-Day Taste of Tanzania Safari.

4. Special 8-Day South Luangwa Walking Safari
South Luangwa National Park is one of Zambia's safari gems and is famous for walking safaris. It is wild, remote and beautiful. This safari combines several different safari options on one trip. Spend 3 nights at the legendary Tafika Camp on the banks of the Luangwa River, where you can enjoy open vehicle game drives, cycling safaris (a wonderful and uncommon safari option!) or an optional microlight flight over the Luangwa River Valley. Then you get to spend 4 nights at Remote Africa's satellite trails camps, Chikoko Tree Camp and Crocodile River Camp.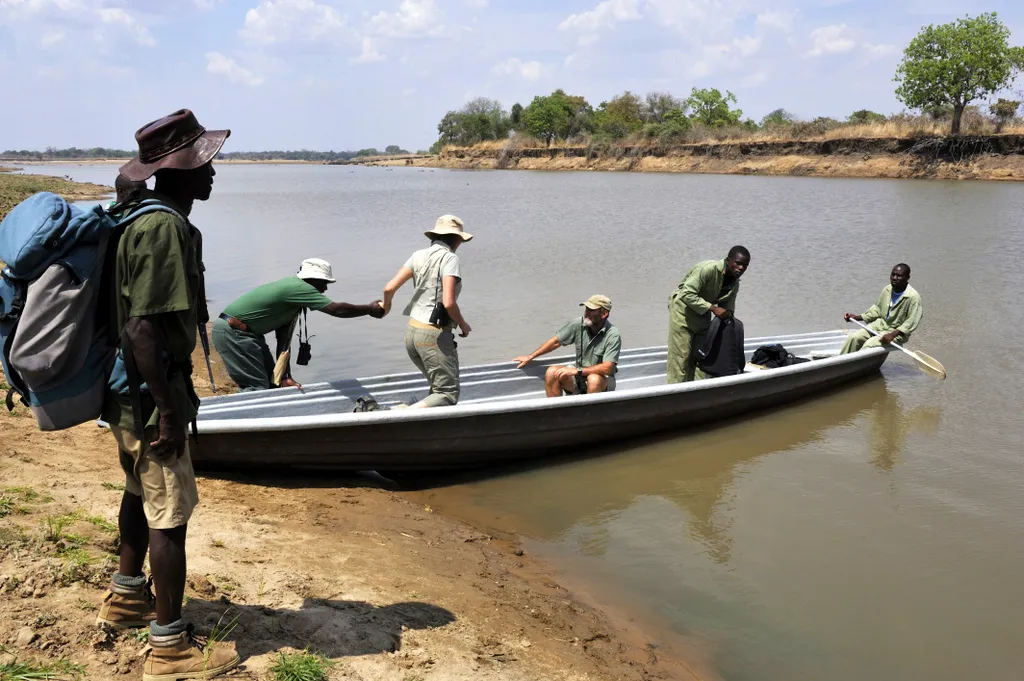 At these rustic camps, you will only do walking safaris - exploring the African wilderness on foot, in the company of a highly experienced trails guide. On foot, you will notice things that you miss while being on a vehicle, such as the sounds of the bush, the tracks and droppings of animals, plants and many other smaller wonders of the wild. For the true bush lover, there is a no purer and more thrilling way to experience the wilderness than being on foot.
This safari can be customized and is best for those who enjoy walking safaris and do not require much luxury. Read more about our 8-Day South Luangwa Walking Safari Special.

5. The 10-Day Best of Namibia Safari
Namibia is vast, arid and unbelievably beautiful. The endless desert landscapes, dramatic scenery, stark beauty of Sossusvlei in the Namib desert, and the abundance of wildlife at Etosha National Park make Namibia a unique African safari destination. It is also remote, with much lower tourist numbers than for example South Africa's Kruger National Park, Kenya's Masai Mara or Tanzania's Serengeti National Park.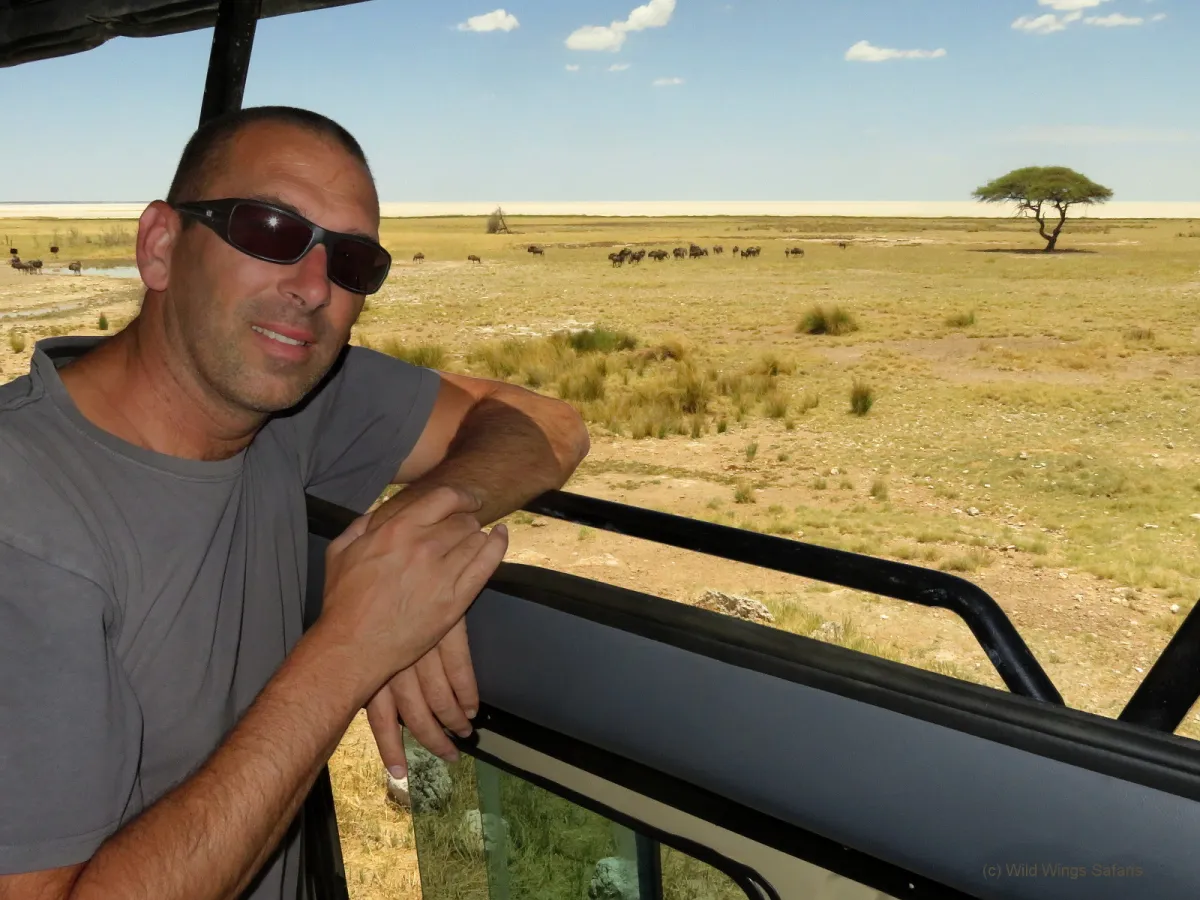 This will make Namibia a destination of choice for those looking to avoid crowds in the post-Covid19 world. Namibia remains one of our favourite destinations and it is best to book well ahead of time to ensure availability on this popular tour.
The safari is best for those who love wide-open spaces, dramatic scenery and remoteness. Read more about our 10-Day Best of Namibia Safari.

Having to choose only 5 trips forces us to leave out some fantastic African safaris which are equally popular and deserving of a place in the top 5. Have a look at these safaris too:
Do you have a favourite African safari trip or itinerary? Let us know in the comments.
You may also want to look at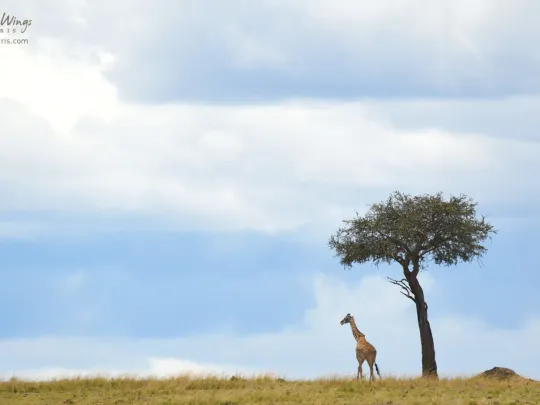 Birthplace of the African safari and home to the Great Migration, East Africa is one of Africa's premier game viewing destinations. We explore what you can expect from an East African safari throughout the year.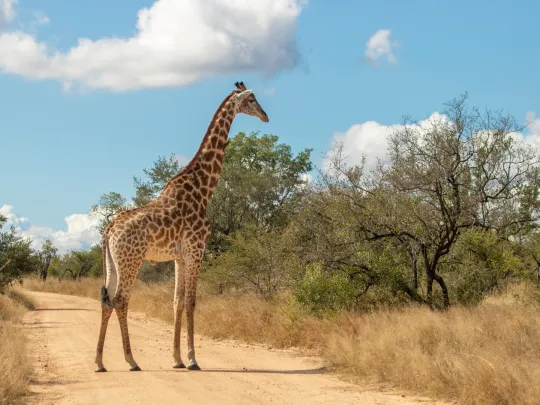 We break down the seasons in the Kruger National Park so you can choose the best time to go on your Kruger Safari.
About the author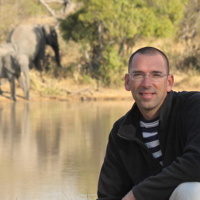 Onne
Onne Vegter is the managing director of Wild Wings Safaris. He has a deep love for Africa's people, wildlife and natural heritage. Onne has travelled to most of Africa's top safari destinations and his writing is based on years of personal experience in the safari industry. Follow him on Twitter at @OnneVegter.