Wild Wings Safaris Contact Details
Wild Wings Safaris Contact Details
For Reservations and Enquiries please click on Enquire Now (below)
We have offices in the United Kingdom and in South Africa. Details below.

London Office
Monday to Friday 8am-5pm GMT
34 Southborough Road
Bickley, Bromley
KENT
BR1 2EB
United Kingdom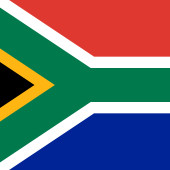 South African Office
wild.wings.safaris
Monday to Friday 8am - 5pm, GMT+2 / CAT
36 Akasia Street
George
6529
South Africa
Making a Travel Enquiry
To request a quote or get in touch with one of our friendly Wild Wings Safaris travel advisors, please use our enquiry form. The more detail we have, especially with regard to your intended travel dates, destinations, and budget, the better we can assist you. We always aim to respond as quickly as possible, but when it's very busy, our turnaround time for sending a detailed reply or proposal may be delayed. Please allow us at least 72 hours to get back to you.
You can book via our United Kingdom office or our South African office. The process for sending an enquiry is the same. If you are based in the UK, you will be quoted in GBP for your convenience and financial protection. Our UK Office is a member of ABTA, membership number Y6147. If you are based outside the UK, you will be quoted in ZAR. Our South African office is a member of SATSA, membership number 1540. Our UK and SA offices are separate legal entities operating as one brand.
Our Privacy Policy and General Data Protection Regulations Compliance (GDPR) can be viewed here.