Why should you book through Wild Wings Safaris?
Why should you book through Wild Wings Safaris?
10 Simple reasons why guests choose us:
Reputation. We're consistently rated as one of the best.
Savings. It will cost you less to book through us.
Knowledge. We're well travelled and know Africa well.
Excellence. We pay attention to detail and leave nothing to chance.
Guides. Our safari guides are among the best.
Protection. We offer full financial protection for your peace of mind.
Flexibility. We create bespoke, tailor-made itineraries to match your budget and requirements.
Independence. We're not affiliated to any particular lodge or group.
Honesty. We value honesty and integrity. You can expect honest, straight-talking advice from us.
Transparency. No surprises. You will know what to expect and what is included and excluded.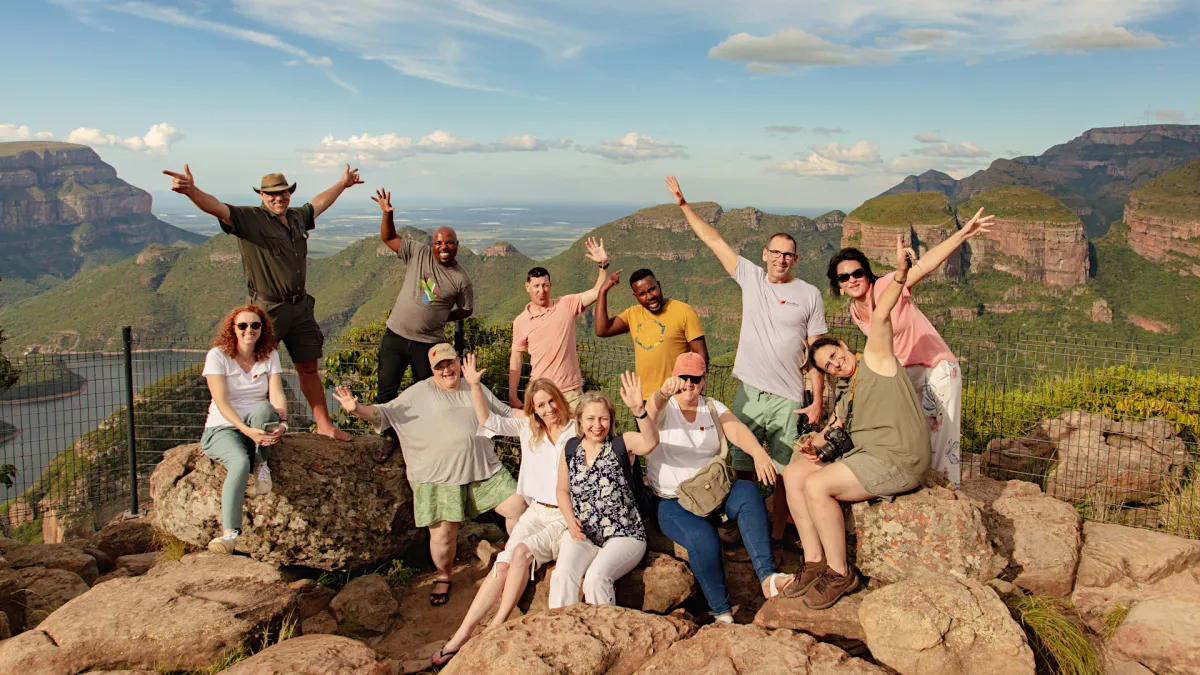 For your trip of a lifetime, you want to use the best safari operator. Booking through Wild Wings Safaris gives you the security of knowing that your safari is in the hands of a trusted, professional tour operator with an impeccable review history. We pride ourselves on being friendly, straight-talking safari experts with in-depth local knowledge.
We have offices in the UK and in South Africa, which gives us certain advantages. Being completely familiar with local destinations and conditions is critical when it comes to putting together an itinerary that works. Our deep understanding of East Africa and Southern Africa sets us apart. And knowing that expert help is always close at hand gives you peace of mind while travelling.
Since 2005, we've made it our aim to regularly visit each lodge and destination we sell, so we can monitor standards and give first-hand advice to our clients. We are not affiliated to any particular lodge or group of lodges, and can give honest, unbiased advice and comparisons when discussing your safari options.
We are a small team of experts who are all passionate about Africa and safari travel. We pay attention to detail and ensure that everything runs like clockwork, from start to finish. All of this means that you can relax and simply enjoy your trip.
One might say that we do not sell safari products – we sell our expert consultants! Our expertise is what sets us apart. All our safari consultants are based in South Africa so they can travel regularly to the destinations we sell.
Most of our itineraries are flexible. Many agencies will offer you a standard one-size-fits-all safari package. We don't do that. We listen to your requirements and specialise in putting together a tailor-made itinerary that is perfect for your budget and requirements. We have a few scheduled Kruger Park safaris and Masai Mara packages with fixed itineraries, but even these trips can be customised.
It also costs less to book through us. We do not add any booking fees, and you will always pay the same or less if you book with us rather than booking with any other operator or directly with the lodge or hotel. Because of our established reputation with the lodges, a client of Wild Wings always receives the best possible treatment.
Did you find a similar safari cheaper somewhere else? There's probably a reason why it's cheaper. Find out why some safaris are cheaper in our handy guide to Comparing Safaris.
If you've found something cheaper, our best price guarantee ensures that you will always get the best rate from us for a specific lodge or itinerary. If you book everything yourself direct with each lodge, you will end up paying more, will have multiple different payments to make to different suppliers, and nobody in your corner to intervene on your behalf should anything go wrong.
Still not 100% convinced? Please read through some of the hundreds of great reviews we have on TripAdvisor or SafariBookings.
We've been inducted into the TripAdvisor Hall of Fame twice, for being awarded Certificates of Excellence five years in a row – thanks to our very kind and loyal clients, many of whom return to safari with us again and again.
If excellence and top-notch customer service matters to you when planning your African safari, contact us now.
We look forward to helping you plan your dream safari to Africa.