7 Day Taste of Tanzania Safari Tour
7 Day Taste of Tanzania Safari Tour
Experience the vast expanses of true wilderness and perhaps some of the best game viewing areas on the African continent. Our 7-Day Taste of Tanzania Safari Tour takes in the untamed Tarangire, the world-renowned Serengeti (famous for the Great Migration) and Ngorongoro National Park. Accompanied by some of the country's best guides, your safety and comfort will be in excellent hands, leaving you to enjoy the safari of a lifetime at the best possible price.
Highlights
Best price 7-Day Tanzanian safari
Tarangire National Park
Ngorongoro Crater
Serengeti plains
Great Migration viewing (depending on the season)
Superb, experienced guides
Optional scenic balloon flight
Brief Overview
Day 1 Our 7-Day Taste of Tanzania Safari Tour departs from Arusha for Tarangire National Park. Enjoy game drives in the area with a picnic lunch included. Overnight at a Tarangire lodge. Picnic lunch, dinner and breakfast.
Day 2 Morning game drive in Tarangire before continuing to the highlands of Karatu where you'll stop to enjoy the views of Manyara and the escarpment below. Overnight at a Ngorongoro Crater lodge. Picnic lunch, dinner and breakfast.
Day 3 Full morning game drive and picnic lunch in the Ngorongoro Crater before leaving for the Serengeti eco-system. Overnight will be at a Serengeti or Ndutu wilderness camp, depending on the time of the year. Picnic lunch, dinner and breakfast.
Day 4 A full day to explore the Serengeti in all its glory. An optional hot air balloon safari is available but must be booked ahead of time at an additional cost. Overnight in a wilderness camp. Full board.
Day 5 Depending on the time of year, you may move camps to be closer to the Great Migration. We'll spend another full day exploring the Serengeti, in pursuit of as much wildlife as we can see. Overnight in a wilderness camp. Full board.
Day 6 Another full day in the Serengeti. Game drives may be morning and afternoon or full day. Full board.
Day 7 From Serengeti Central or Ndutu area either drive back to Arusha or fly (optional extra). From Serengeti NORTH, the flight to Arusha/Kilimanjaro is compulsory as it's too far to drive. Breakfast.
Detailed Itinerary
Day 1
Arusha — Tarangire National Park
This 7-Day Taste of Tanzania Safari Tour starts and ends in Arusha. It is best to arrive in Arusha the night before the safari starts. After an early morning briefing, we hit the road and drive to nearby Tarangire National Park, a lesser-known safari highlight in northern Tanzania.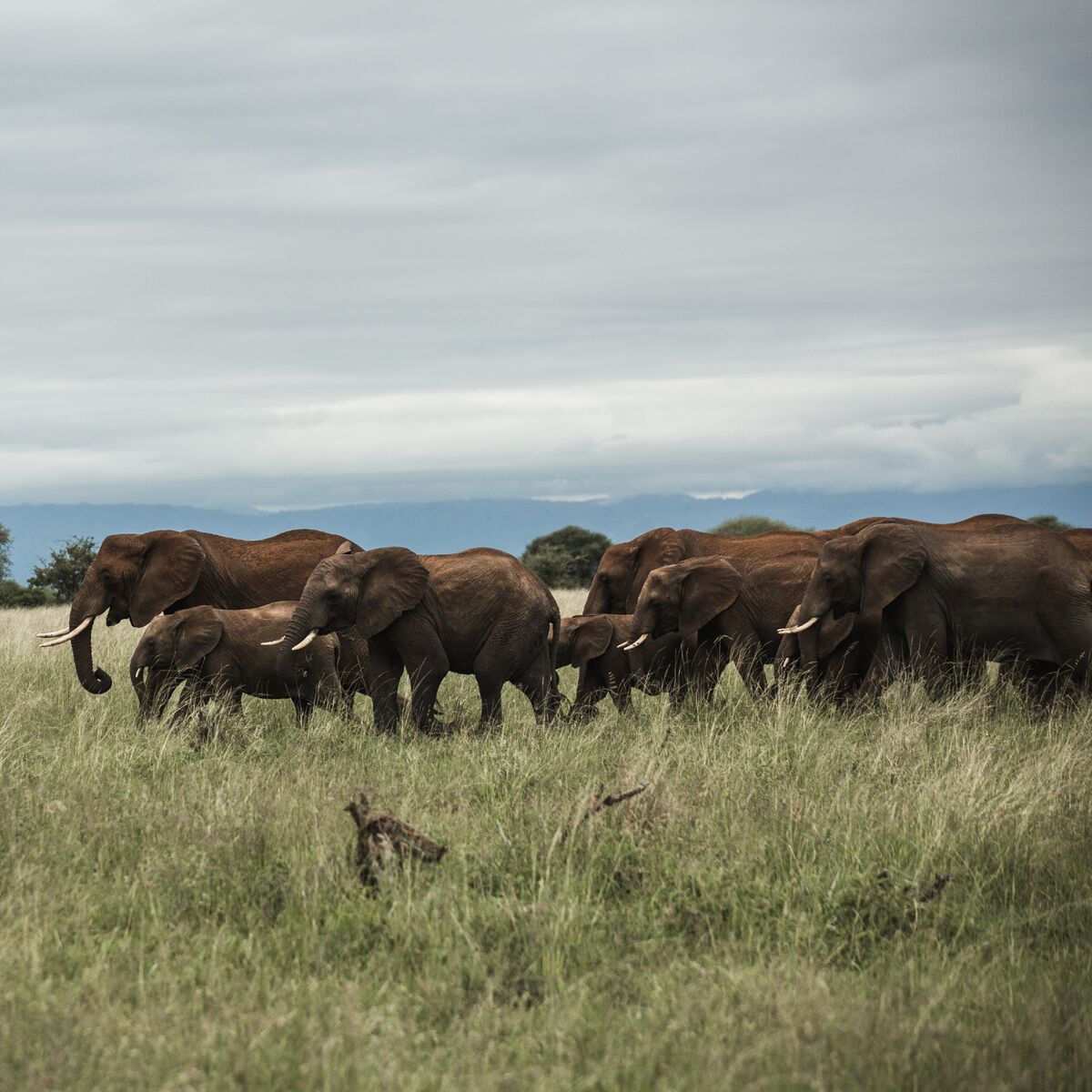 Tarangire is a beautiful and often under-appreciated game reserve that draws huge migratory herds of elephants and many other species, especially during the dry season from June to September. Tarangire is less crowded than the ever-popular Ngorongoro and Serengeti wildlife areas. We spend most of the day game viewing as we explore the dramatic landscapes of Tarangire with a picnic lunch included.
Day 2
Tarangire National Park — Ngorongoro Crater
After a morning game drive in Tarangire, we make our way past the scenic highlands of Karatu, a rich farming area on the outer slopes of Ngorongoro Crater, stopping to view Manyara along the way. We overnight at a safari lodge perched on the rim of the Ngorongoro Crater.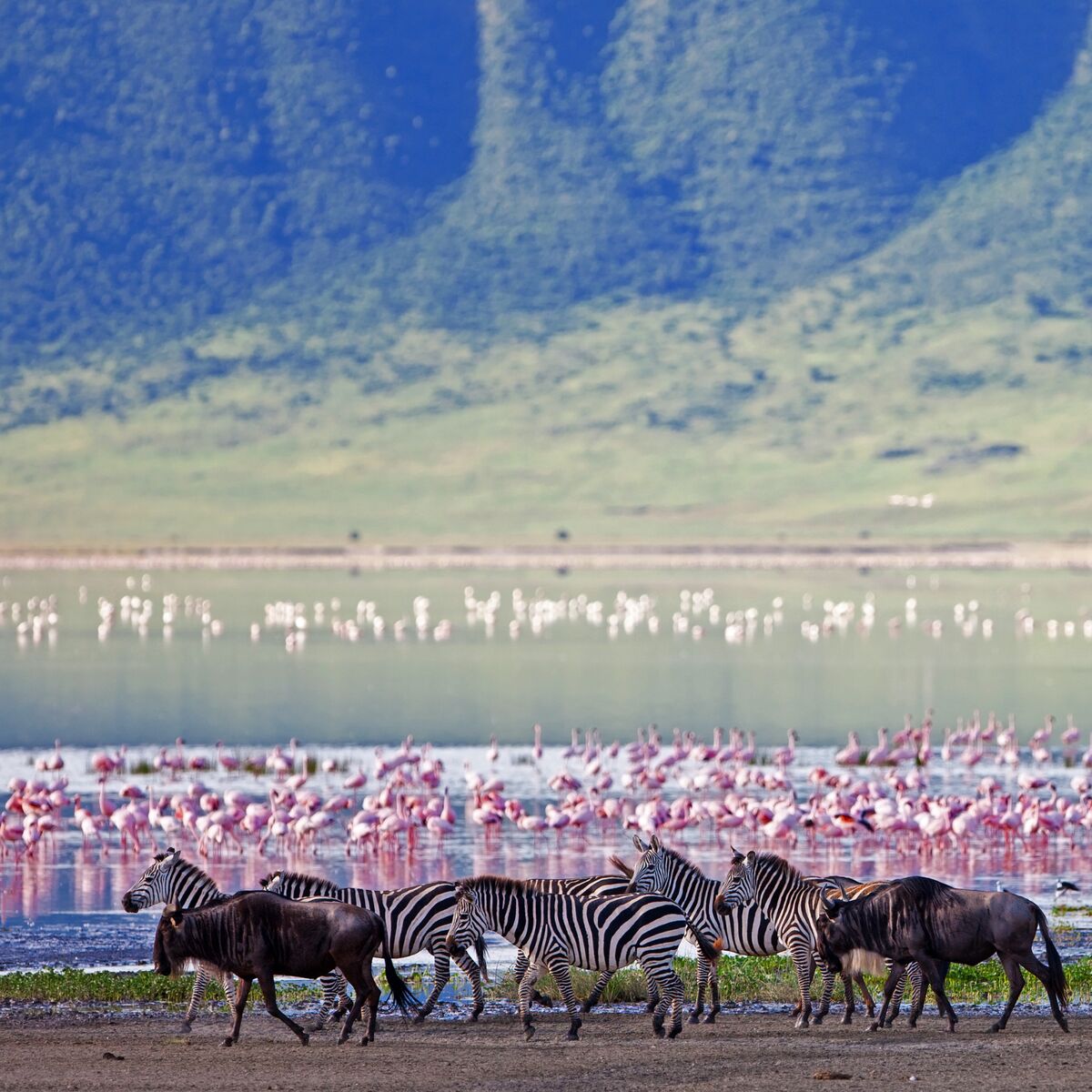 One of the natural wonders of the world, Ngorongoro Crater is a volcanic caldera that offers truly spectacular game viewing. You're almost guaranteed to see four of the Big Five, a plethora of birds and many other animals against the unique backdrop of the green, forest-like crater walls.
Day 3
Ngorongoro Crater — Serengeti
Our full morning game drive in Ngorongoro Crater which explores the almost surreal microcosm of forest, grasslands, freshwater and soda lakes is followed by a picnic lunch on the crater floor. After lunch, we head to the Serengeti where over three million large mammals roam the vast horizonless plains. For the next four nights, we overnight at Serengeti Wilderness Camp or Ndutu Wilderness Camp or a combination of both camps depending on the time of year and the location of the great herds.
Days 4, 5 and 6
Serengeti
Enjoy three full days exploring the endless Serengeti plains and the wildlife drama that unfolds at certain times of the year when over a million wildebeest trek through the area in columns of up to 40km long in search of good grazing.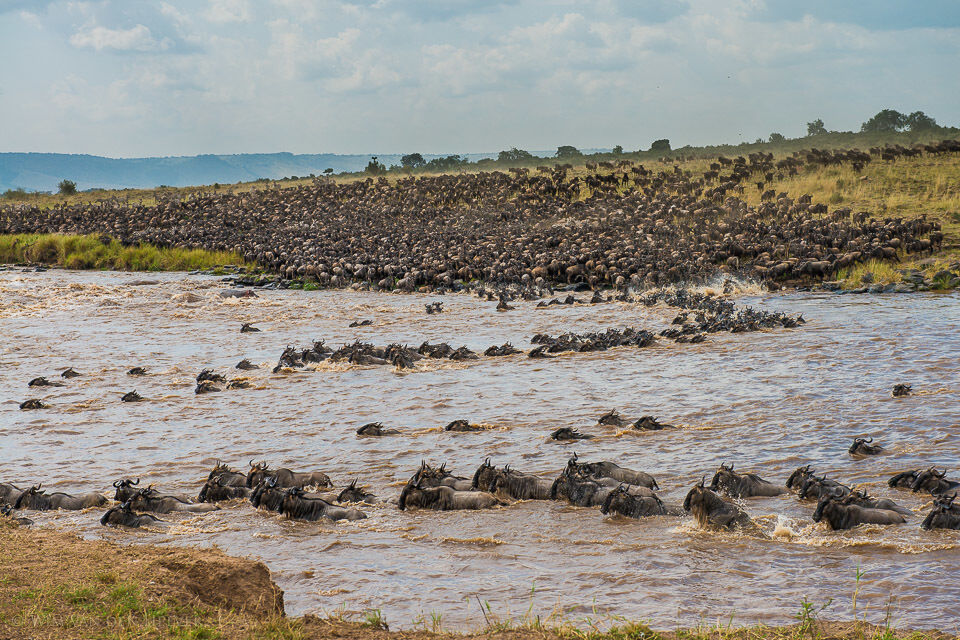 Of course, the wildebeest mega herds attract opportunistic predators of every kind as well as other species that like to accompany them, such as zebra, Thomson's gazelle, impala and other antelope.
From January to March, the herds often congregate in the southern area around Ndutu to birth their young, before moving northwards in June and July through Central Serengeti and Western Corridor. They then split off to the west and north as they make their way toward the Mara River which sees dramatic river crossings from August to October. The wildebeest herds return to the south in November to repeat this gripping migration anew.
Our blog, The Great Wildebeest Migration: A complete guide, explains in detail how the migration works and when the best time to go on a migration safari is.
Optional Balloon Safari
Treat yourself to a once-in-a-lifetime adventure that takes you soaring effortlessly and silently (mostly) above the vast Serengeti plains in a hot air balloon.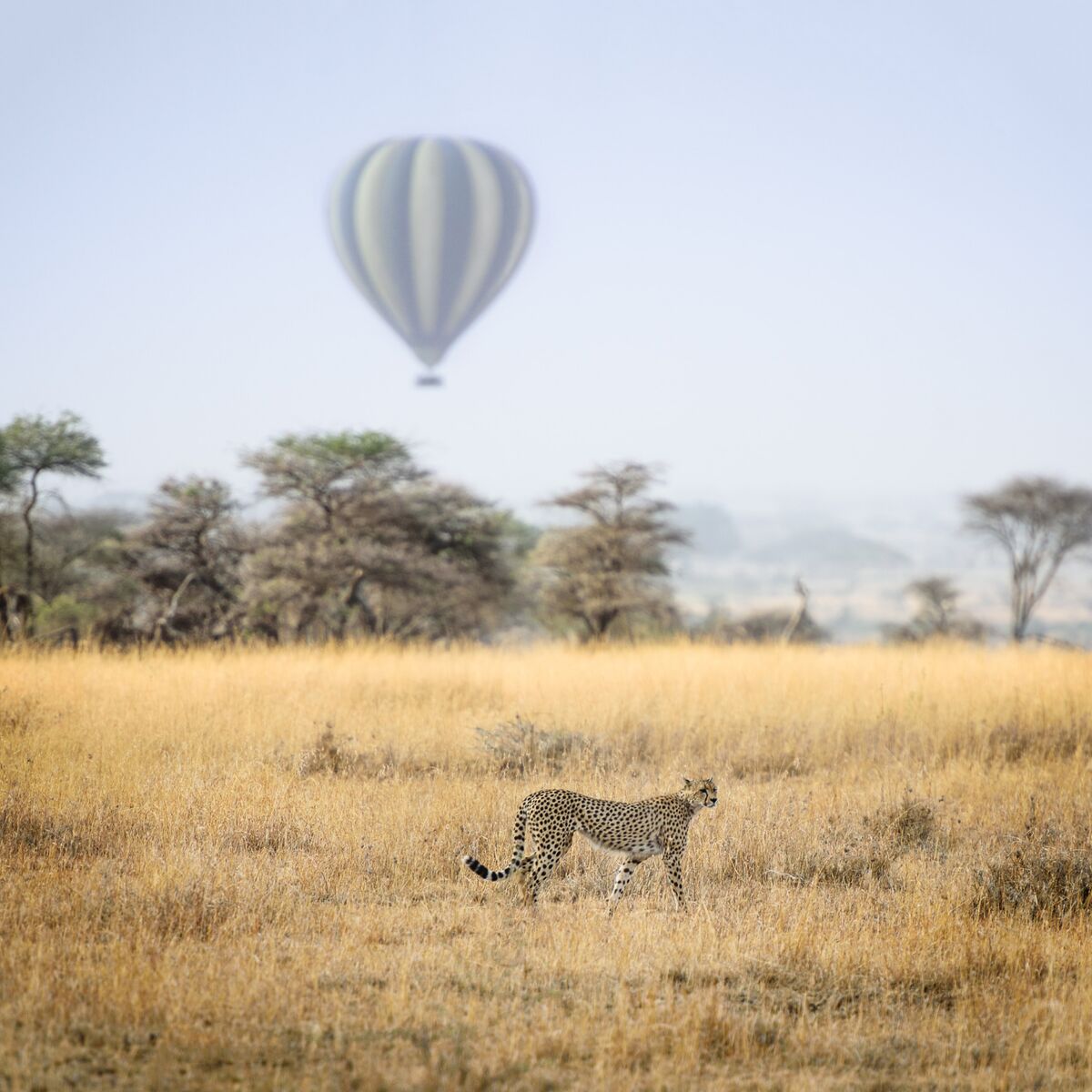 It gives you a different perspective and appreciation for the sheer expanse of wilderness and wildlife that reside here and it's followed by champagne bush breakfast.
Day 7
Serengeti — Arusha
After breakfast on the morning of Day 7, we drive back to Arusha, game viewing en route. The trip takes six to eight hours depending on which camp you're staying at.
Optional Return Scenic Flight
Transfer to the nearest airstrip for an optional flight to Arusha. Exceptionally beautiful (weather dependent), you'll fly over the highlands of Ngorongoro, across the vast expanse of the Rift Valley escarpments.
If you are staying in the NORTHERN Serengeti, the return scenic flight is COMPULSORY. The distance from the Northern Serengeti back to Arusha/Kilimanjaro airport is too far to cover in one day.
Arusha by Night
If you are not flying out on the evening of Day 7 but overnighting in Arusha, head out to Mosque Street to enjoy arguably the best chicken in Africa and meet the locals. Or, try one of the other lively restaurants, music venues and bars in and around the town.

Departures 2023
Saturday, 18 February
Monday, 27 February
Ndutu or Central Serengeti x 4 nights
Saturday, 24 June
Central Serengeti x 4 nights
Saturday, 22 July
Central Serengeti x 1 night / Serengeti North x 3 nights - Flight from Kogatende
Saturday, 5 August
Central Serengeti x 1 night / Serengeti North x 3 nights - Flight from Kogatende
Saturday, 12 August
Central Serengeti x 1 night / Serengeti North x 3 nights - Flight from Kogatende
Saturday, 19 August
Central Serengeti x 1 night / Serengeti North x 3 nights - Flight from Kogatende
Saturday, 9 September
Central Serengeti x 1 night / Serengeti North x 3 nights - Flight from Kogatende
Saturday, 7 October
Central Serengeti x 1 night / Serengeti North x 3 nights - Flight from Kogatende
Saturday, 16 December
Central Serengeti or Ndutu x 4 nights
Please note: To provide you with the best game-viewing experience, changes may be implemented and the final itinerary will be confirmed at the time of booking.
Rates
Period
Price per person (pp)
January 1, 2023 - February 28, 2023

$4,042

£3,291

€3,747

R74,035

June 1, 2023 - June 30, 2023

$3,955

£3,221

€3,667

R72,441

July 1, 2023 - October 31, 2023

$4,229

£3,444

€3,921

R77,460

December 1, 2023 - December 31, 2023

$3,955

£3,221

€3,667

R72,441
The quoted rates are per person sharing. Please contact us about single supplements and rates and conditions for children.
Prices include park fees but exclude flights.

All rates on our website are provided to give a price estimate only and should not be seen as a firm quote. Likewise, our currency converter will give you a rough idea of the price in another currency, but should not be seen as a firm quote. It is only intended as a guideline, based on the daily interbank exchange rate. Please contact us to receive an accurate, free quote with no obligation.
Includes
Pick up from hotel in Arusha
Accommodation at quality lodges and tented camps as detailed
All meals as indicated
Park and camp/concession fees
Game viewing activities as indicated
Services of a driver/guide
Bottled water during safari
Full liability insurance cover
24-hour emergency contact
Excludes
Flights
Visas
Travel Insurance
Health requirements, including Yellow Fever inoculation and Covid testing if applicable
Gratuities
All items of a personal nature and any service not specified
Accommodation and/or transfers pre- and post-safari
Balloon safari
You may also want to look at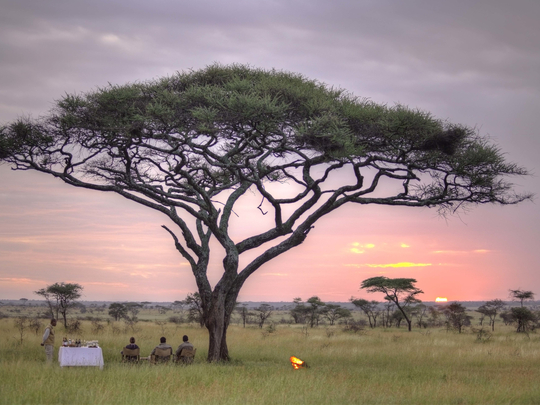 This fly-in 5 Day Luxury Serengeti Safari explores one of Tanzania's hidden gems, the big cat region of Soit le Motonyi. The safari includes a flight from Arusha to the Serengeti, game drives in a prime game-viewing area far from the jostling crowds and accommodation in a luxury, eco-friendly tented safari camp with uninterrupted views of the endless savannah. Speak to us about the best time to book if you also want a glimpse of the Great Wildebeest Migration.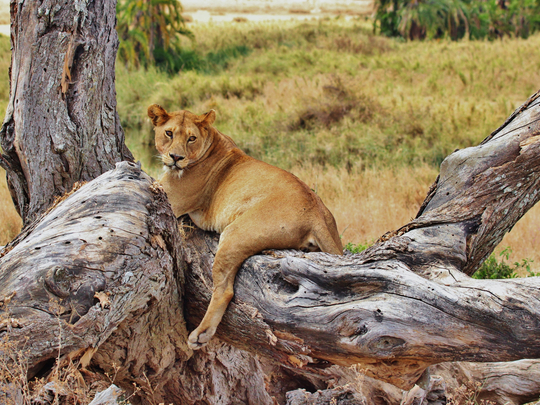 Welcome to untamed Africa! Tanzania's Southern Circuit has all the remoteness you could ask for. It's an uncrowded, unspoilt and unhurried safari experience that you'll be hard-pressed to experience elsewhere. Enjoy the top destinations of Ruaha, Katavi and Selous before rounding the trip off with 5 days at an exclusive tropical island paradise.