Accommodation in Tanzania
Accommodation in Tanzania
Tanzania in East Africa has to be right up there on any safari enthusiast's bucket list. It offers many game parks, such as the famous Serengeti and Ngorongoro Crater, both teeming with wildlife and the site of the annual wildebeest migration.
From mobile fly camps to the last word in luxury safari lodges, Tanzania offers a wealth of accommodation to suit everyone's taste and budget. There are definite safari circuits in Tanzania which are easy to mix and match, such as a combination of northern Tanzanian reserves and a tropical island holiday at exotic Zanzibar.
Contact us with your safari wishlist and we'll design an unforgettable East African safari experience just for you.
You may also want to look at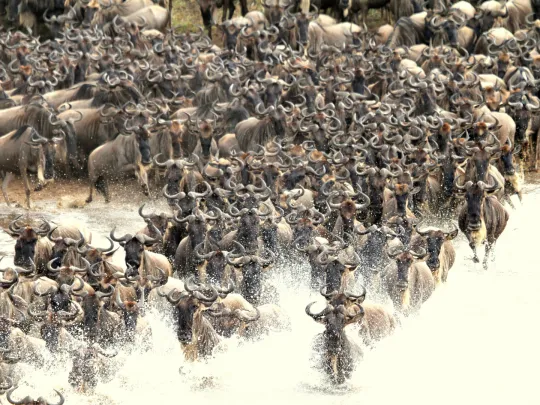 Experience the vast expanses of true wilderness and perhaps some of the best game-viewing areas on the African continent. Our 7-Day Taste of Tanzania Safari Tour takes in the untamed Tarangire, the world-renowned Serengeti (famous for the Great Migration) and Ngorongoro National Park. Accompanied by some of the country's best guides, your safety and comfort will be in excellent hands, leaving you to enjoy the safari of a lifetime at the best possible price.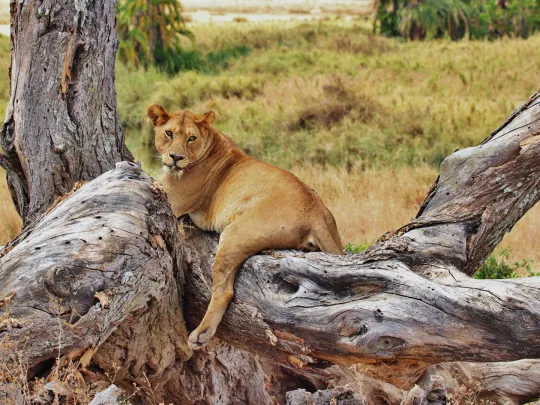 Welcome to untamed Africa! Tanzania's Southern Circuit has all the remoteness you could ask for. It's an uncrowded, unspoilt and unhurried safari experience that you'll be hard-pressed to experience elsewhere. Enjoy the top destinations of Ruaha, Katavi and Selous before rounding the trip off with 5 days at an exclusive tropical island paradise.