Mbali Mbali Mahale Lodge
Mbali Mbali Mahale Lodge
With comfortable thatched permanent tents set along the white sands of Lake Tanganyika, Mbali Mbali Mahale Lodge (formerly Kungwe Beach Lodge) is the perfect base for exploring the beautiful emerald forests of Mahale Mountains National Park. Quietly observing the chimpanzees who live there, in their natural habitat, is a once-in-a-lifetime experience.
Highlights
Chimpanzee tracking
Beautiful lake views
Step out of your tent onto the beach
Forest walks
Incredible birdlife
Snorkelling in Lake Tanganyika
Kayaking
Boat safaris to spot hippo and crocodile
Freshwater fishing
Mbali Mbali Mahale Lodge (formerly known as Kungwe Beach Lodge) consists of 10 permanent tents under thatch on raised platforms. They are arranged along the edge of the beach, under the cooling canopy of the forest. The tents have either a king-size bed or twin beds. One is a triple or family room with a king-size bed and twin beds.

All of the tents have a writing desk, lockable chest, mosquito nets and luxurious bed linen with an en-suite bathroom and shower. At the front of each tent is a private wooden deck with chairs from which to gaze at the beautiful view across the beach and the crystal waters of Lake Tanganyika.
Main lodge area
Shaped like a traditional dhow in the middle of the beach, the main lodge has a comfortable lounge area and dining room. Meals are often served on the beach and sundowners can be enjoyed next to a crackling beach fire.
Game viewing activities
The main game viewing experience at Mahale Mountains National Park is the chimpanzees. Although strictly regulated to conserve both them and their environment, it is almost unheard of for visitors not to get to see these fascinating creatures in their natural habitat.

Although definitely the main attraction, they're certainly not the only wildlife in the park. There are plenty of other primates, including Colobus monkeys, larger plains mammals like giraffe, zebra and antelope and predators, including lions, on the savannahs. There is also an abundance of birds and around 250 endemic fish species can be viewed while snorkelling in the clear water of Lake Tanganyika.
Things to do
Other than tracking the chimpanzees, there are numerous forest walks that range from gentle strolls to 2- to 3-day challenging hikes to reach the top of Mount Nkungwe.

Lake Tanganyika offers plenty in terms of water activities, including swimming, snorkelling, kayaking and fishing.

Visits to nearby villages to learn about the local traditions, culture and way of life can be organised.
Getting there
Mahale Mountains National Park is remote and therefore uncrowded. The easiest and quickest way to get there is by air.

By air - During season (June to October), there are regular, scheduled flights from Arusha and Dar es Salaam which take three to five hours to Mahale Airstrip. Out of season, flights are less regular. Charter flights can be arranged.
By road - The roads are rough and can be inaccessible, especially during the rainy season. From Arusha to Kigoma where you'll need to continue your journey by boat or plane, it takes about two to three days.

By boat - From Kigoma, there are speedboats which take four to six hours and timber boats, taking up to 15 hours to Mahale. Twice a week the MV Liemba, a large steamship, travels from Kigoma, taking 10 hours.
Our take on Mbali Mbali Mahale Lodge
Mbali Mbali Mahale Lodge is a relaxed tented camp, small enough to feel private, with incredible views across the Lake Tanganyika. Watching chimpanzees as they go about their day in this emerald paradise is an indescribable, unforgettable experience.
Includes
Concession fees
Return airstrip and boat transfers
Beach dinner on final night's stay
Forest or bird walks
Soft drinks and bottled water
Laundry service
Kayaking
Excludes
Flights
Alcoholic drinks
Insurance
Flying doctors and medical evacuation
Gratuities
Items of a personal nature
Conservation fees
Tourism levy
You may also want to look at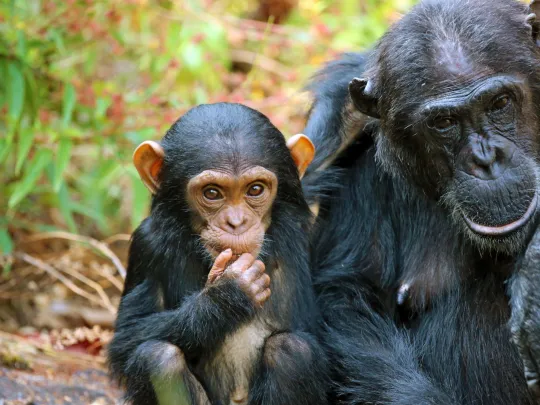 The Mahale Mountains National Park is situated on the eastern shores of Lake Tanganyika in remote western Tanzania. It's spectacularly beautiful, with the backdrop of the Mahale Mountains and lush, tropical flora. The main attraction is walking safaris to observe the chimpanzees who live here. They share their forest paradise with a range of other primates, mammals and beautiful birds.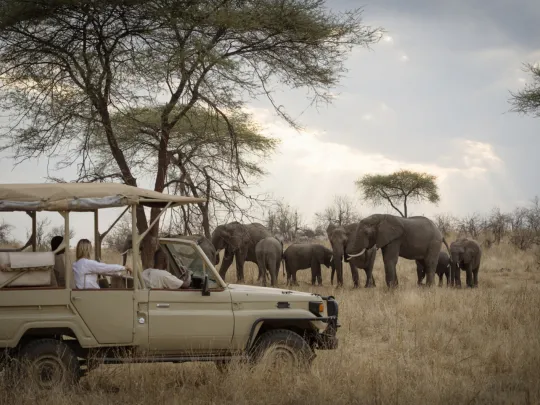 Tanzania's Southern Circuit may not be well-known, but that is where many safari veterans go to avoid the masses in Tanzania's more popular northern parks. The absence of crowds is not the only reason experienced safari-goers return to the remote Southern Safari Circuit year after year. The exceptional game-viewing experience and the chance to explore some of Tanzania's most beautiful landscapes is a huge drawcard, too.