Katavi Wildlife Camp
Katavi Wildlife Camp
Katavi Wildlife Camp is one of a handful of camps in the remote Katavi National Park in Tanzania, offering an uncrowded and spectacular African safari. Unobtrusively built amongst the trees on the edge of the Katisunga floodplains, the small and simple yet stylish tented camp offers incredible views. During the wet season, the plain fills with water and the birdlife is spectacular. During the dry season, expansive herds of game can be seen making their way to the permanent water source nearby.
Highlights
Katavi National Park is remote and wild for an uncrowded safari experience
Incredible views across the Katisunga plains
Small, intimate camp with personalised service
Game viewing from the camp itself, especially during the dry season
Prolific birdlife, particularly in the wet season
Upper viewing lounge at the main lodge offers endless vistas
Walking safaris with knowledgeable local guides
Day trips to aptly-named Paradise
With just six tents spaced sufficiently apart to ensure privacy, Katavi Wildlife Camp offers a personal, unhurried, and uncrowded stay. Each Meru-style tent is built on a raised wooden deck and has a thatched roof overhead, ensuring that the hot African sun stays off it. There are four doubles and two twins, all simply but elegantly furnished.
With mosquito-gauze at the front and sides, the tents are airy and cool. Each one has a deck with a view in front, complete with hammock and chairs, perfect for watching the game on the plains or an afternoon nap during the heat of the afternoon!
All the tents have a writing desk, safe and en-suite bathroom at the back with solar-heated showers. An Askari will escort you to and from the tents, as the camp is unfenced.
Main Lodge
The main lodge is a double-storeyed, open-sided, thatch-and-wood banda, perfectly situated to make the most of the sweeping view over the plains, where animals graze and pass by on their way to drink water. In front of the lodge there is a firepit, an absolute necessity for evening campfires under the vast African sky and for you to sit around and discuss the day's activities.
Downstairs, there is a fully-stocked bar, a cosy dining area and some comfortable sitting areas. Upstairs is the perfect place to sit and relax and enjoy the view, or read one of the books or magazines from the small book swap.
Game viewing activities
The main game viewing activity at Katavi besides watching the animals amble past on the plains in front of the camp during the dry season is game drives. Experienced local guides show you around Katavi in open-sided 4x4s. Expect to see all your favourite African animals, including elephant, buffalo, giraffe and a range of antelope, to name a few.
Game drives usually take place in the cool, early morning and the late afternoon, when the animals are most active, with a break during the very hot midday.
Guided walks to experience the sounds, sights and aromas of Africa up close can also be arranged. The bush is filled with wonderful tiny creatures that are often missed on game drives and the art of tracking and recognising spoor is incredible to learn about.
One of the plains in Katavi is called Paradise and it needs to be seen to understand why this name is so apt. A full day's game drive in season, it's well worth a visit!
When to visit
The black cotton soil on which the camp is built makes access to it almost impossible during the big rains so the camp is closed from March to May. The most spectacular game viewing from the camp is during the dry season from about June to early November when the herds congregate in smaller areas. From November to February, the short rains fall and flood the plain, turning the bush lush and green. Birdlife during this time is nothing short of spectacular.
Getting there
By car - Driving is generally not recommended, as it is very remote and the roads are challenging. Katavi is a two- to three-day drive from Dar es Salaam and definitely for adventure seekers! The road from Arusha is even more so.
By air - There are bi-weekly scheduled flights to the nearby Katavi airstrip. From there, it is a 5-minute drive in dry season and a 30-minute drive in wet season (via a different route) to Katavi Wildlife Camp. Chartered flights can also be booked.
Our take on Katavi Wildlife Camp
A wonderful, remote camp that offers privacy and simple comfort, with incredible plains views. If you're looking for a safari that's a little off the beaten track, Katavi is the perfect choice.
© Images courtesy of photographer Niels van Gijn.
Includes
Accommodation and all meals
Tea and coffee
Shared, guided morning, afternoon and evening game drives in open 4x4s
Shared, guided full-day game drives
Laundry
Airstrip transfers
Excludes
Walking safaris
Park entry and concession fees
Bar drinks
Gratuities
Insurance and medical evacuation
Items of a personal nature
You may also want to look at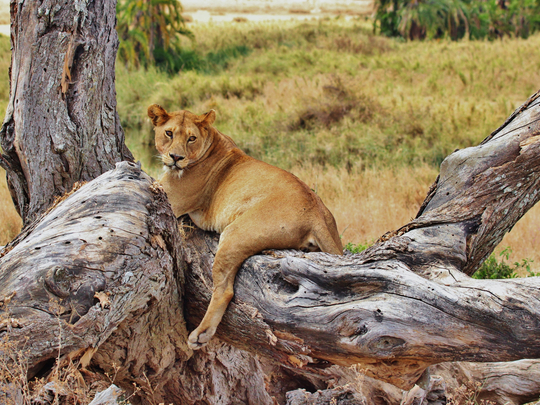 Welcome to untamed Africa! Tanzania's Southern Circuit has all the remoteness you could ask for. It's an uncrowded, unspoilt and unhurried safari experience that you'll be hard-pressed to experience elsewhere. Enjoy the top destinations of Ruaha, Katavi and Selous before rounding the trip off with 5 days at an exclusive tropical island paradise.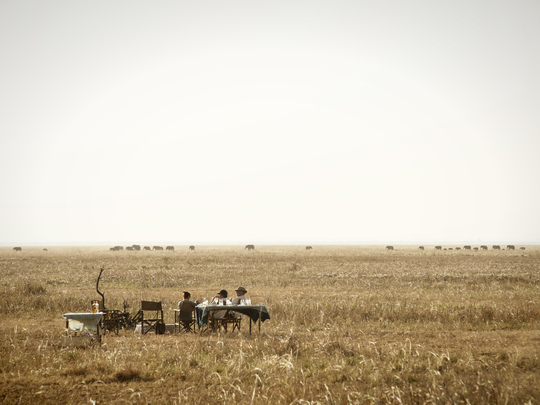 Known for its diverse landscapes and abundance of game, Katavi National Park's drawcard is its remoteness. This has ensured that the area has remained completely unspoilt. With so few visitors around, a Katavi safari is guaranteed to make you feel like the only people on earth! With large populations of elephants, lions, hippos and more, game viewing is beyond spectacular, especially during the dry season when water sources dwindle.