Namibia Travel Guide
Namibia Travel Guide
Famous for its arresting desert scenery and outstanding game viewing, Namibia is one of Southern Africa's top travel destinations. Its most captivating attraction, the ancient Namib Desert, presents endless ochre dunes and parched salt pans, while the game-viewing gem of Etosha National Park offers a world-class safari experience. Natural wonders include the Fish River Canyon, Etosha Pan, Sossusvlei, Waterberg Plateau and the fertile Caprivi Strip.
Highlights
Striking Namib desert landscapes
Wildlife safaris in Etosha National Park
Rugged and spectacular, wide-open horizons
Conservation success stories
Unique cultural encounters
Safe travel destination
Well-maintained infrastructure
High standard of accommodation
Family-friendly holidays
Namibia is Southern Africa's definitive desert destination; famous for its iconic orange-red dunes, spectacular scenery and surreal flora and fauna. Beyond the allure of the ancient Namib Desert, this vast country offers some of Africa's best game viewing in Etosha National Park, making it one of the most popular travel destinations on the sub-continent.
Given Namibia's low population density and expansive 'empty' landscapes, it is a safari destination that can absorb huge volumes of travellers without feeling crowded, for the most part.
Infrastructure
Namibia is known for its excellent infrastructure, with an expansive network of well-maintained roads and high-quality lodges. Land travel in this arid country entails covering long distances on often-deserted roads (no pun intended!), either on escorted tours or self-drive safaris.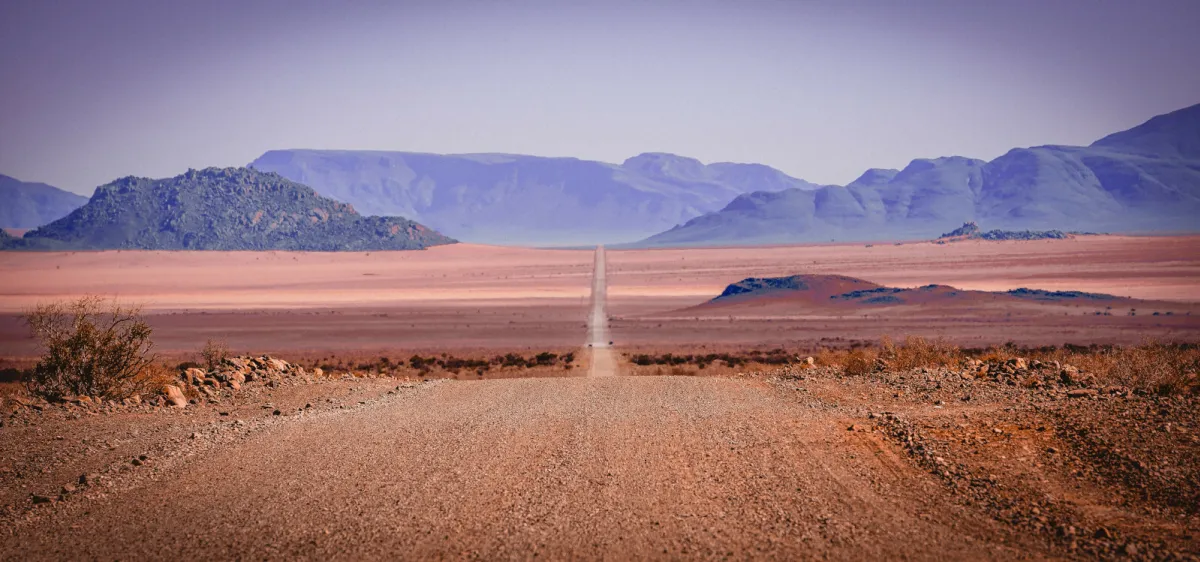 Self-driving is popular with experienced travellers in Namibia. The vast distances and sometimes gruelling terrain can be challenging to less accomplished drivers. Accommodation options range from good camping to B&Bs, lodges, boutique hotels and luxury tented safari camps. If you have limited time to see Namibia, it's often a good idea to fly between destinations.
Safety and family safaris
Namibia is a popular family safari destination because it is a safe country to travel in and it offers a diversity of engaging attractions. The majority of the country is malaria-free; the only risk areas are in the far north and northeast.
Part of Namibia's appeal is its political and economic stability, small population and ease of travelling in this relatively modernised African nation. Another drawcard is the range of activities it has to offer, especially in and around Swakopmund, which is considered one of the prime adventure destinations in southern Africa.
Namibia is a visual destination
Namibia is a photographer's dream, where open plains, deserts and shimmering pans call for wide-angle lenses. The most memorable aspect of travel in Namibia is its striking, almost lunar-type terrain and remarkable geographical features; be it the deep chasm of the Fish River Canyon, the contrasting colours of Sossusvlei, or the savage beauty of the Skeleton Coast.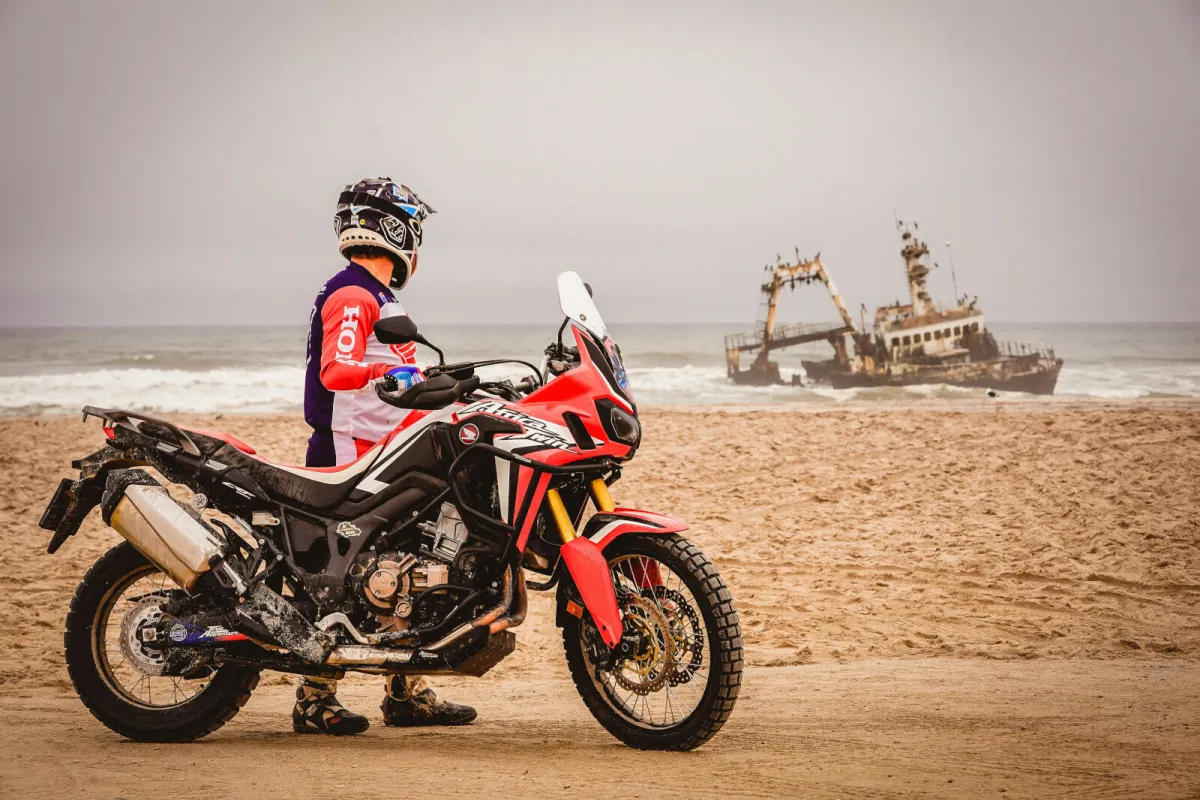 The harsh desert-scapes offer Namibia's most startling imagery with their vivid colours, shifting shadows and sharp silhouettes, particularly at sunset and sunrise, while the flat, white setting of the Etosha Pan are visually arresting, and ideal for capturing wildlife and scenery in the open. But here you will need a longer lens for best results, ideally up to 400mm or 600mm.
Sense of space
Namibia is one of those rare places where you can really stretch out, slow down and take a deep breath, miles from the bustle of human development. Its travel highlights of Etosha, Windhoek, Sossusvlei and the Fish River Canyon lie far apart with seemingly endless spaces between them.
Endless landscapes stretch from horizon to horizon with expansive distances between destinations becoming a part of the journey. The remote deserts, shores, hills and plains of Namibia are ideal for stargazing or staring up at boundless blue skies and soaking up the silence and solitude of this spectacular destination.
Best time to visit

Namibia is considered a year-round destination, despite the sometimes baking-hot summer temperatures. Winter and spring (May to October) are the best times for game viewing in Namibia. The roads are dry and the wildlife is easy to spot in the sparse vegetation as animals gather around dwindling water sources. The coastal areas are best visited in spring, summer and autumn when winter sandstorms have abated.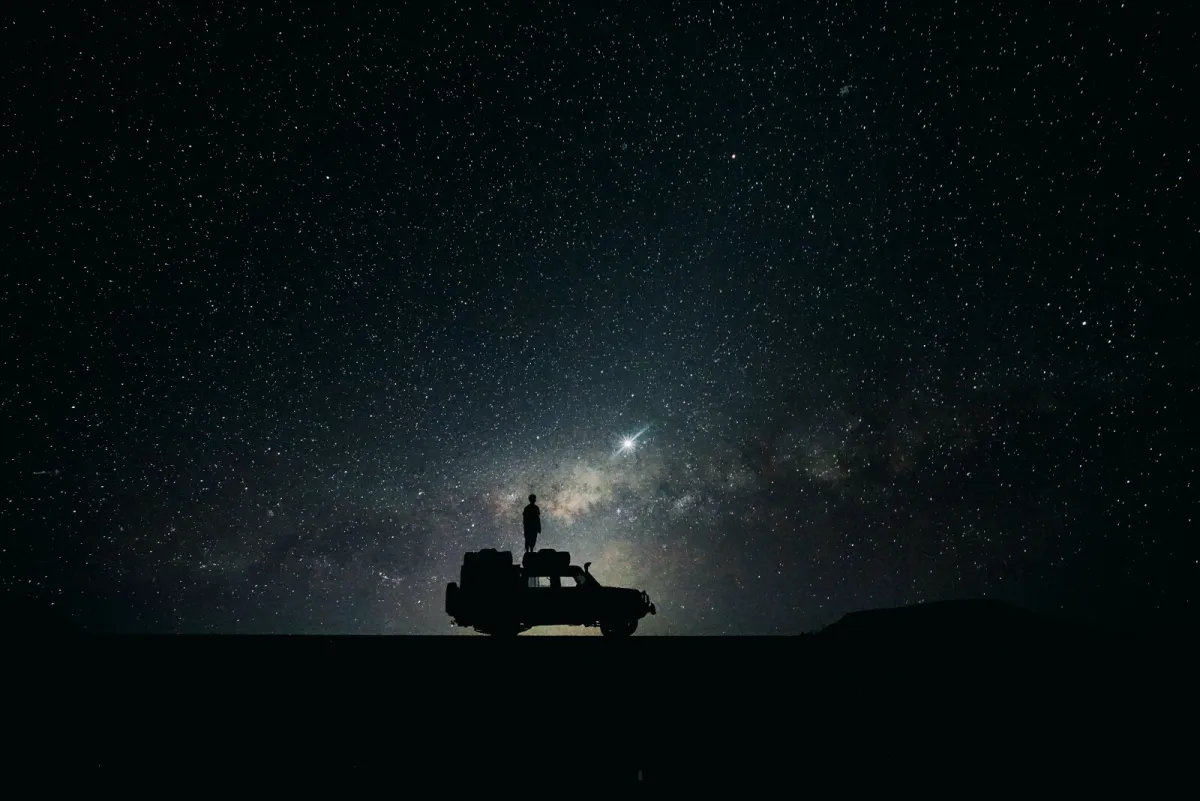 Travel in the desert regions is recommended during the cooler winter months, despite the sharp drop in temperature at night and in the early morning hours. Conditions are more comfortable than in the summer season when daytime temperatures soar over 30°C (86°F) and showers occur. The wet season is not ideal for self-driving in Namibia, due to the unpredictability of gravel road conditions after rains.
How long to stay
Due to the immense distances involved, Namibia is not a short-stay destination that you tag on to the end of a Botswana or South Africa itinerary. If you have enough time, you can combine it with destinations like South Africa, northern Botswana or Victoria Falls, but it is a wonderful destination in its own right and deserves a stay of at least six to seven days. An ideal Namibia itinerary would be 10 to 14 days, or even longer if you want to see all that this magnificent country has to offer.

Getting there
The best way to get to Namibia is to fly in via the international airport in the capital city of Windhoek. Connecting flights travel between Windhoek and regional destinations, such as Cape Town and Johannesburg in South Africa, Maun in Botswana and Lusaka in Zambia. There are also flights to and from London and Frankfurt.
You can also easily access Namibia overland from South Africa, by bus, train or rental car. For overland 4x4 enthusiasts, there are also roads connecting Windhoek and northern Botswana, but the routes are less direct.
There is little in the way of public transport between the major travel hubs. From Windhoek, most visitors make their way to Etosha National Park or Swakopmund by road, travelling with tour companies or self-driving. There are, however, flights to Walvis Bay, near Swakopmund, as well as trains, shared taxis and buses.
The city of Windhoek, Namibia's capital, lies in a wide valley surrounded by the Khomas Highland, Auas mountains and Eros mountains at the epicentre of this desert country. The country's only fully-fledged city, Windhoek is the heart of modern Namibia – the cultural, economic, political, social and travel hub where it all happens. This small, yet, cosmopolitan city is a clean and friendly destination, with enough of a buzz to make it exciting, without being too chaotic. The city centre around Independence Avenue is compact and can easily be explored on foot, making for enjoyable and laid-back sightseeing.
Sossusvlei epitomises the exquisite desert experience of Namibia, with its endless sea of dunes. The blazing ochre Sossusvlei dunes rise up to over 320 m tall, making them some of the world's highest sand forms. These forever-shifting dunes, constantly reshaped by the wind into sandy valleys, slopes and peaks, form the ancient Namib Desert. The reds, oranges, yellows and caramel browns of the dunes and the bleached whites and washed-out pastel shades of the pans continuously transform with the turning seasons and the play of light which makes the desert landscapes glow at dusk and dawn.
Etosha National Park is Namibia's top game-viewing destination and is rated as one of the best safari destinations in Africa. Covering some 22,270 square kilometres of dramatic landscapes in northern Namibia, Etosha is home to a rich diversity of wildlife and birds, despite its stark appearance. The open terrain and sparse vegetation are ideal for spotting animals, especially when they congregate at watering holes during the winter months from June to August. The unique Etosha Pan stretches out over about a quarter of the park in an endless dry expanse where mirages rise in the heat. When the rains come, the barren desert transforms into shimmering, shallow lakes.
Swakopmund may not be the official capital, but it's undoubtedly Namibia's adventure and extreme sports capital. A popular holiday destination, Swakopmund is a coastal city more geared towards tourists than Windhoek. Its appeal includes a pleasant summer climate, the seaside setting, its distinctly German flavour and the myriad adventure activities on offer. Swakopmund is a convenient gateway and ideal stopover for trips heading south into the Namib Desert and the Fish River Canyon; or northwards along the Skeleton Coast into Damaraland and on to Etosha National Park.
The Kunene Region in north-western Namibia is wild, remote and sparsely populated. A transitional area with a distinctive desert region, Kunene has a surprising wealth of desert-adapted wildlife, including the largest population of free-ranging black rhino, elephant, lion, cheetah, leopard, hyena, Hartmann's zebra, springbok and gemsbok (oryx). It's also home to the Damara, Himba and Herero tribes who live in this stark and fascinating 28-million-acre arid expanse.
The incredible wealth of fauna at the Skeleton Coast will surprise you. Its river courses sustain large species such as Namibia's renowned 'desert elephant', giraffe, black rhino, lion and many smaller species, while the plains have springbok, ostrich and gemsbok in large numbers. It's a fascinating area where interdependent dune-dwelling insects, reptiles and small mammals survive against all odds by getting sustenance from frequent sea fog and wind-blown detritus.
Twyfelfontain is a rugged, scenic and popular tourist hotspot near Damaraland. It's a UNESCO world heritage site, famous for its petrified forest and ancient rock art and rock engravings, as well as dramatic natural rock formations. A worthwhile stop if your itinerary allows it.
The Fish River region is known for the dramatic Fish River Canyon, the hot springs at Ai-Ais, the peculiar Quiver Tree Forest and the Gondwana Canyon Park. It's in the far south of Namibia and often excluded from a Namibia itinerary, due to the travel distance to get there. This makes it one of Namibia's most beautiful and uncrowded gems for the traveler with enough time.
You may also want to look at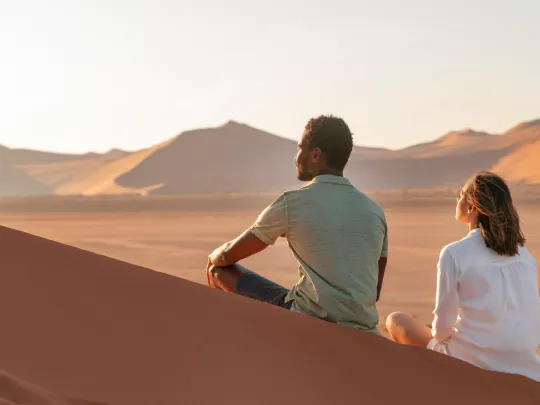 This seven-day luxury fly-in safari explores some of Namibia's most iconic safari destinations – the distinctive ochre dunes of Sossusvlei, the rugged, desolate landscape of Damaraland and the Kaokoveld where you're likely to spot the legendary desert-adapted elephant and Etosha, Namibia's ancient national park. Flying over this vast country, you'll also get an insight into its fascinating detail and incredible landscapes.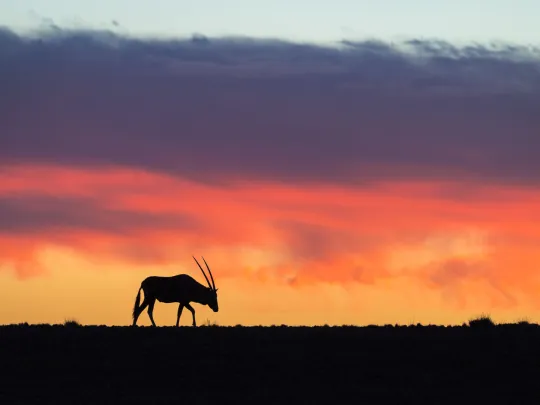 Explore some of Namibia's most iconic destinations in the company of a highly experienced personal guide. Our 10-Day Best of Namibia Safari takes you from the towering red dunes of Sossusvlei and lonely stretches of beach along the Skeleton Coast to the quaint seaside town of Swakopmund and Damaraland with its startling geographical features. We round our trip off with a safari in Etosha National Park with its ancient salt pan in search of Namibia's famous desert-adapted elephants and lions.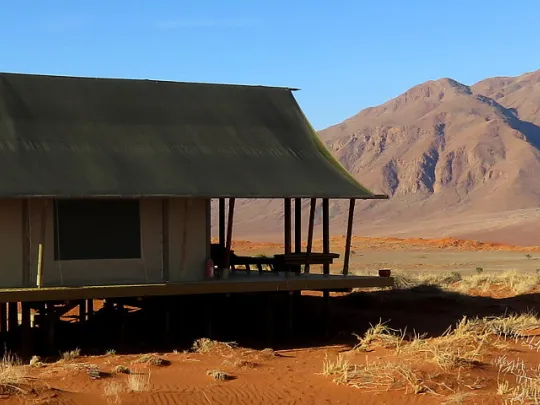 Sossusvlei Desert Lodge lies in the heart of Namibia's ancient Namib Desert, where it offers guests serene silence and romantic luxury in an extraordinary, dramatic landscape. It's a place of endless space, broad horizons and some of the most fascinating desert-adapted creatures on the planet.