7 Day Namibia Fly-in Safari
7 Day Namibia Fly-in Safari
This seven-day luxury fly-in safari explores some of Namibia's most iconic safari destinations – the distinctive ochre dunes of Sossusvlei, the rugged, desolate landscape of Damaraland and the Kaokoveld where you're likely to spot the legendary desert-adapted elephant and Etosha, Namibia's ancient national park. Flying over this vast country, you'll also get an insight into its fascinating detail and incredible landscapes.
Highlights
Sossusvlei Dunes – the highest free-standing dunes in the world
Dramatic Damaraland with its geological phenomena and desert-adapted wildlife
Kaokoveld desert region
Etosha National Park, one of the most ancient, game-rich parks in Africa
Flying between camps allows you to cover enormous distances
Excellent mix of highlights for first-time and seasoned visitors to Namibia
Luxury safari camps set in enormous private concessions
Itinerary overview
Days 1 & 2: Fly from Windhoek to Kulala Wilderness Reserve, Sossusvlei
Days 3 & 4: Fly north to Torra Conservancy, Damaraland
Days 5 & 6: Fly to Ongava Game Reserve bordering Etosha National Park
Day 7: Return flight to Windhoek
Itinerary in detail
Days 1 & 2
Flying from Windhoek, you'll enjoy views of the beautiful landscapes of Namibia on your way to the Namib Desert. You'll spend the next two nights at the luxurious Kulala Lodge in the wilderness reserve with easy access to the towering burnt-red dunes of Sossusvlei.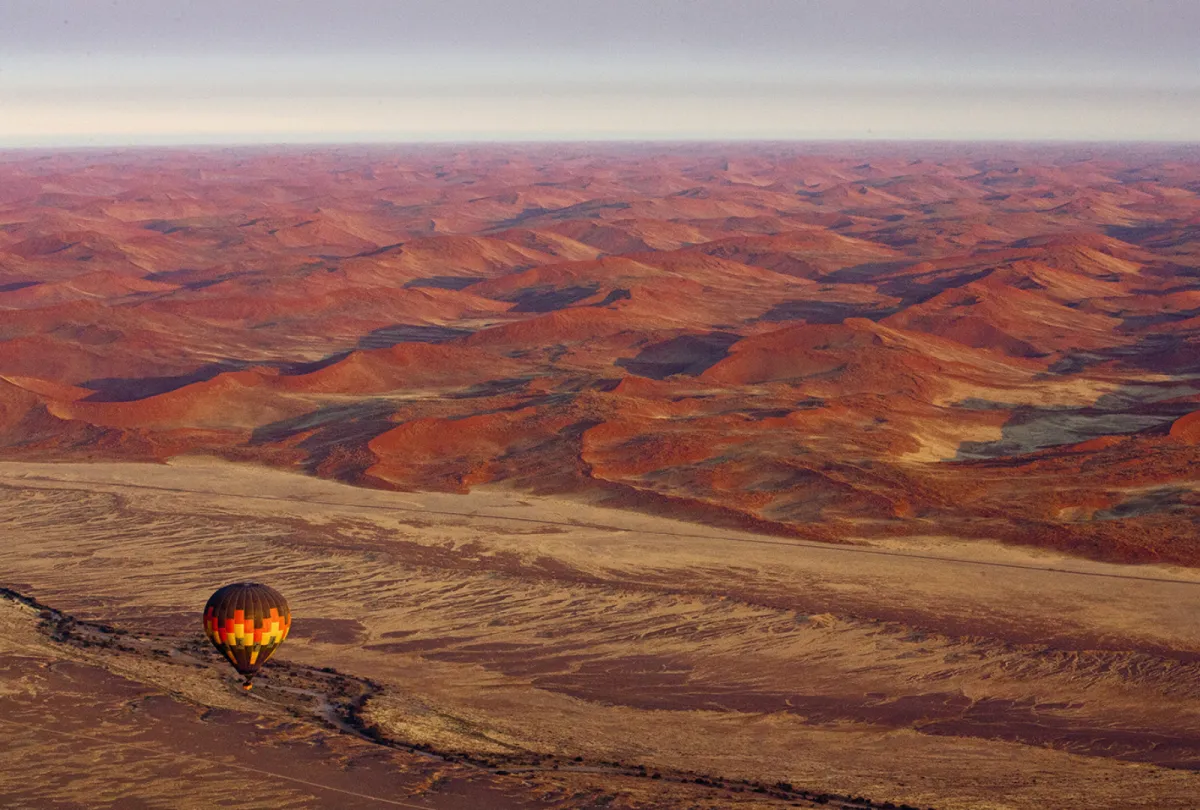 You can also upgrade to the exclusive Little Kulala if budget and availability permit. Up early to take advantage of the soft morning light, you'll visit the dunes and the fascinating Sesriem Canyon and enjoy scenic sundowners.
Hot air balloon excursions are a terrific way to experience the light, silence and enormity of this ancient desert (extra cost, weather permitting).
Days 3 & 4
Departing Sossusvlei, you'll head northwards with a scenic flight over the Namib Desert to get a view of the incredible 'dune sea' as well as catching a glimpse of one of the famous shipwrecks or old mining camps. Landing for refuelling at Swakopmund, you'll head inland to the flat-topped mountains and arresting landscapes of Damaraland where you'll spend the next two nights at Damaraland Camp.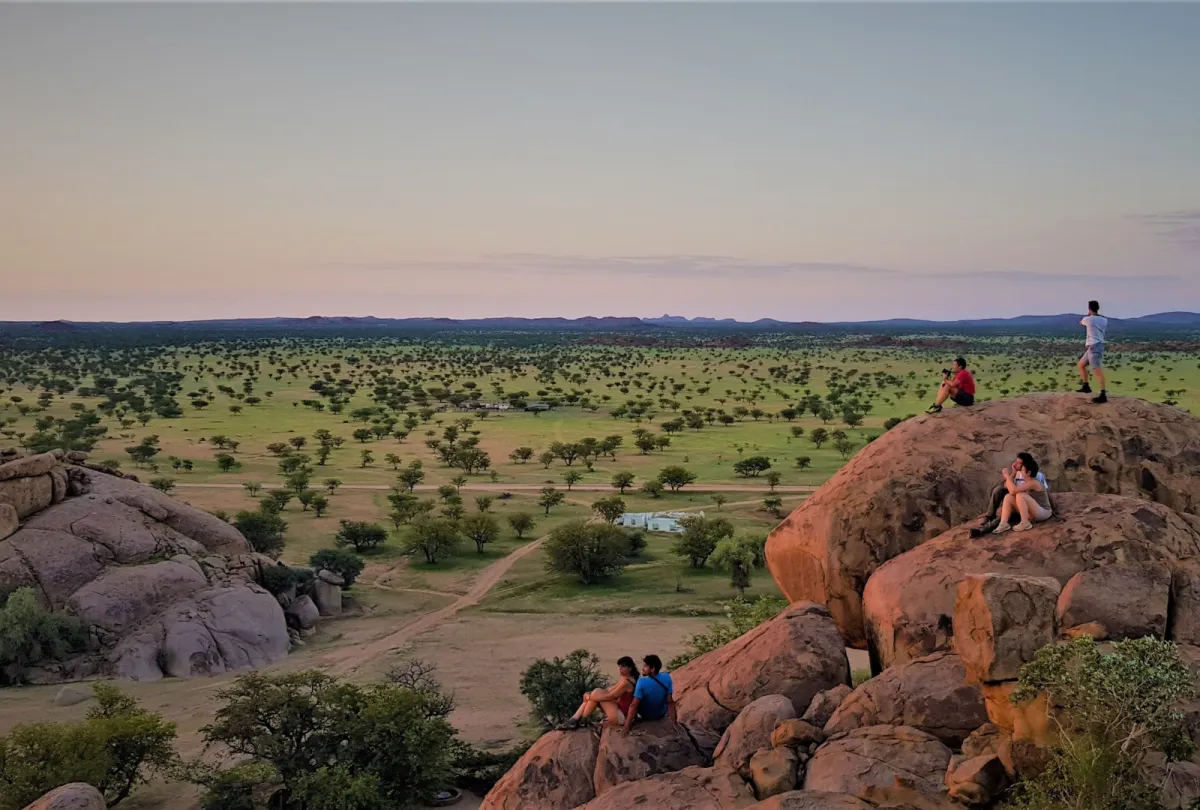 This arid area is famous for its diverse wildlife as well as the desert-adapted elephant and black rhino. It's also an outstanding example of a successful partnership with the local Torra community.
Days 5 & 6
Fly onwards to Ongava Game Reserve by light aircraft, getting a look at the stark contrast between the barren, rocky landscapes of Damaraland and Kaokoveld and the greener, grassy plains of Ongava and Etosha National Park. Your home for the next two nights will be either Ongava Tented Camp or Ongava Lodge. The tented camp overlooks a busy waterhole that attracts myriad wildlife.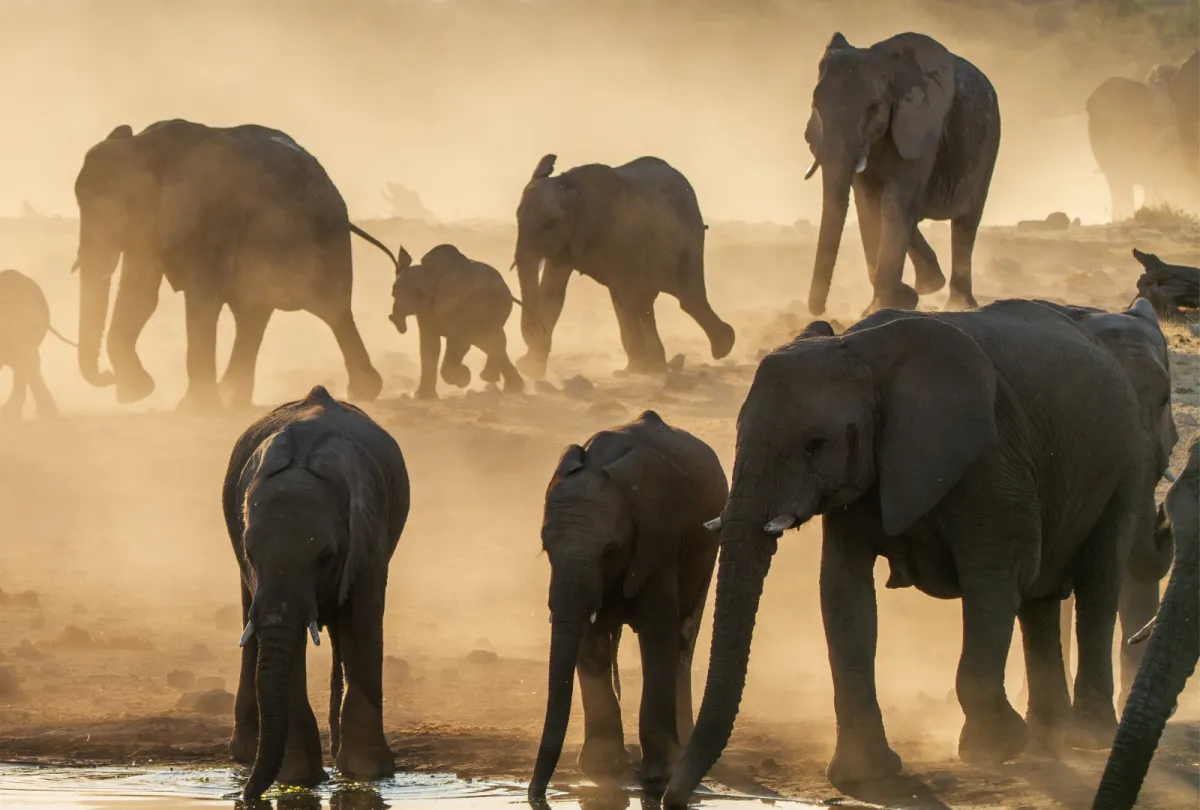 The lodge is built around a rocky outcrop with views of vast plains. At night, its waterhole is floodlit and you can watch for hours as the many night visitors come to quench their thirst.
Day 7
After a short but unforgettable overview of Namibia and its rich landscapes, you'll transfer by light aircraft to Windhoek's Hosea Kutako International Airport for your onward travel arrangements.
Rates
Period
Price per person (pp)
April 1, 2023 - May 31, 2023

$4,678

£3,745

€4,356

R88,055

June 1, 2023 - June 30, 2023

$5,328

£4,265

€4,961

R100,280

July 1, 2023 - October 31, 2023

$5,675

£4,542

€5,284

R106,805

November 1, 2023 - November 30, 2023

$4,806

£3,847

€4,475

R90,465

December 1, 2023 - December 31, 2023

$4,460

£3,570

€4,153

R83,945

January 6, 2024 - March 31, 2024

$4,835

£3,870

€4,502

R91,000

April 1, 2024 - May 31, 2024

$5,241

£4,196

€4,880

R98,650

June 1, 2024 - June 30, 2024

$5,977

£4,785

€5,565

R112,500

July 1, 2024 - October 31, 2024

$6,357

£5,089

€5,919

R119,650

November 1, 2024 - November 30, 2024

$5,390

£4,315

€5,019

R101,450

December 1, 2024 - December 31, 2024

$5,005

£4,006

€4,660

R94,200
The rates are per person sharing and include local flights. This is a price estimate, not a firm quote. Final price will depend on choice of lodge, number of people and date of travel. Discounted rates may apply during the green season (January to March).
Includes
Flights on light aircraft as detailed
Luxury accommodation as detailed with all meals
Two guided game activities daily at each lodge
Includes as per each lodge
Excludes
International flights and visas
Optional extras eg hot air ballooning at Sossusvlei
Items of a personal nature
You may also want to look at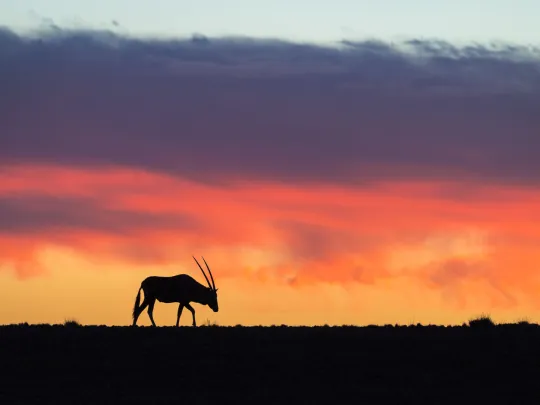 Explore some of Namibia's most iconic destinations in the company of a highly experienced personal guide. Our 10-Day Best of Namibia Safari takes you from the towering red dunes of Sossusvlei and lonely stretches of beach along the Skeleton Coast to the quaint seaside town of Swakopmund and Damaraland with its startling geographical features. We round our trip off with a safari in Etosha National Park with its ancient salt pan in search of Namibia's famous desert-adapted elephants and lions.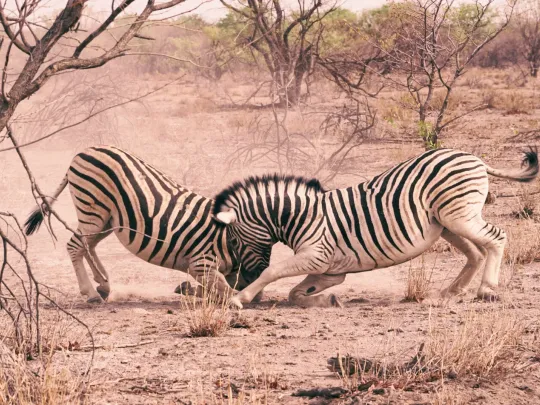 Famous for its arresting desert scenery and outstanding game viewing, Namibia is one of Southern Africa's top travel destinations. Its most captivating attraction, the ancient Namib Desert, presents endless ochre dunes and parched salt pans, while the game-viewing gem of Etosha National Park offers a world-class safari experience. Natural wonders include the Fish River Canyon, Etosha Pan, Sossusvlei, Waterberg Plateau and the fertile Caprivi Strip.