Swakopmund Travel Guide
Swakopmund Travel Guide
Swakopmund may not be the official capital, but it's undoubtedly Namibia's adventure and extreme sports capital. A popular holiday destination, Swakopmund is a coastal city more geared towards tourists than Windhoek. Its appeal includes a pleasant summer climate, the seaside setting, its distinctly German flavour and the myriad adventure activities on offer. Swakopmund is a convenient gateway and ideal stopover for trips heading south into the Namib Desert and the Fish River Canyon; or northwards along the Skeleton Coast into Damaraland and on to Etosha National Park.
Highlights
Beaches and seaside lifestyle
Adventure activities: skydiving, hot-air ballooning, scenic flights, sandboarding, horse trekking into the desert, quad biking and more
Fishing and cruising
Visits to Cape Cross seal colony
Distinct German character: architecture, cuisine, heritage, locals, visitors and cultural influences
Historical mining tours
Cultural tours to local villages
A visit to this interesting coastal town is a strange throwback to colonial times, especially in the quiet season when it feels almost surreal; as if you've stepped back in time to a medieval German city. Buffered between the sweltering Namib Desert and the icy Atlantic Ocean, Swakopmund overflows with holidaymakers and buzzes with activity during the peak summer season in December and January. It's the favourite choice of the locals as it's generally cooler, giving a much-needed respite from the sweltering heat experienced in the interior.
Things to do in Swakopmund
One of the great things about Swakopmund is that it offers both adrenaline-pumping pursuits and leisurely sightseeing excursions. You can take in some hectic quad-biking across the sand dunes, or drive to the desert to see the almost prehistoric welwitschia plants.
Founded in 1892 when Namibia was colonised by the Germans, Swakopmund has retained much of its European influence. The architecture with its domes, turrets and towers distinctly reflects German grandeur from bygone days. There's also a very European-style café culture with loads of small sidewalk eateries and diners. You'll also find that most of the locals speak fluent German.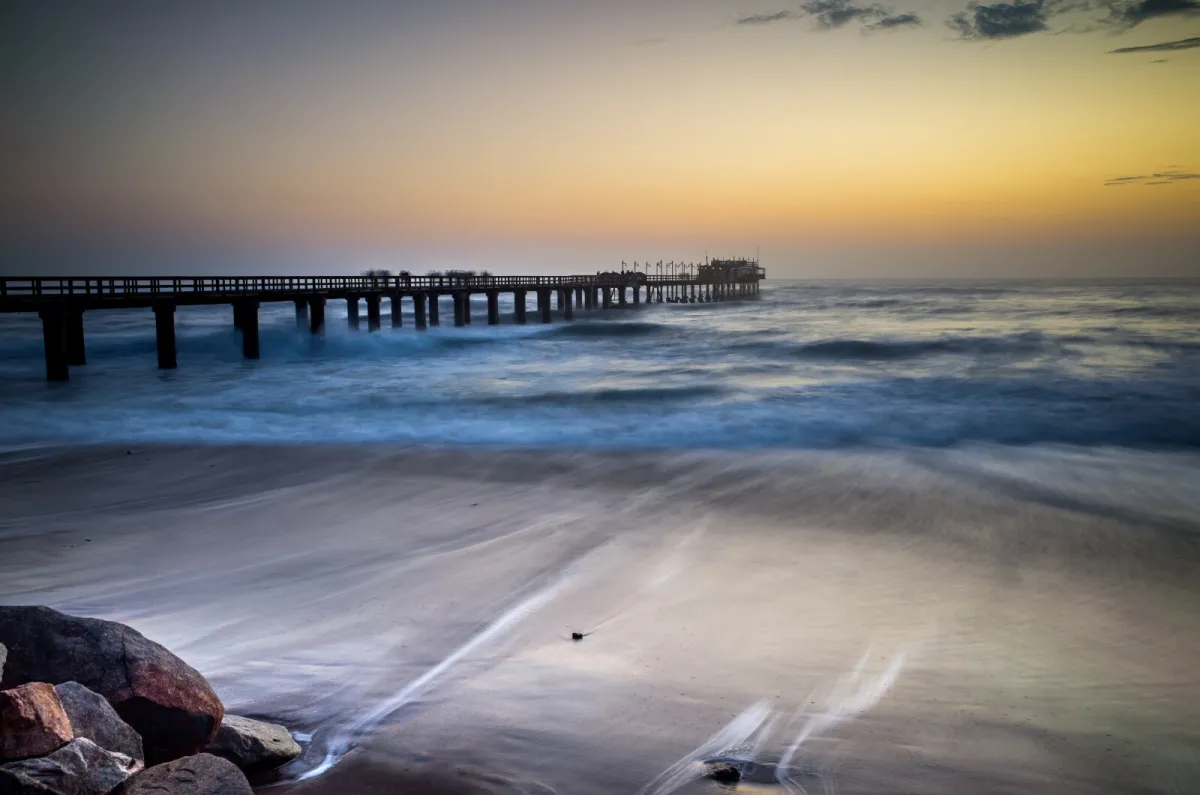 Besides a wealth of adventure and adrenalin-based activities, from quad biking to paragliding and scenic flights to dune boarding, there are many popular sights and attractions worth a visit, including:
Rössing Mine
The world's largest open-cast uranium mine, situated about 55 km east of Swakopmund, is a huge contributor to Swakopmund's economy. Tours are around three hours long and only available twice a month, so please enquire in advance.
Haus Hohenzollern
Established as a hotel in 1906, this is an exceptional example of German architecture, with intricate details and embellishments. Today, it comprises sectional-title apartments.
Otavi Railway Station
This turn-of-the-20th-Century Otavi Railway is in the city centre.
The Woermann House
Dating back to 1905, this stately building was erected as offices and living quarters for the Damara and Namaqua Trading Company. Later renamed Woermann, Brock & Co, this retail company still trades in Swakopmund and other towns in Namibia.
Hansa Brauerei
On the southern side of town, you'll find the Hansa Brewery, established by the German settlers and still contributing to the daily diet of local folk.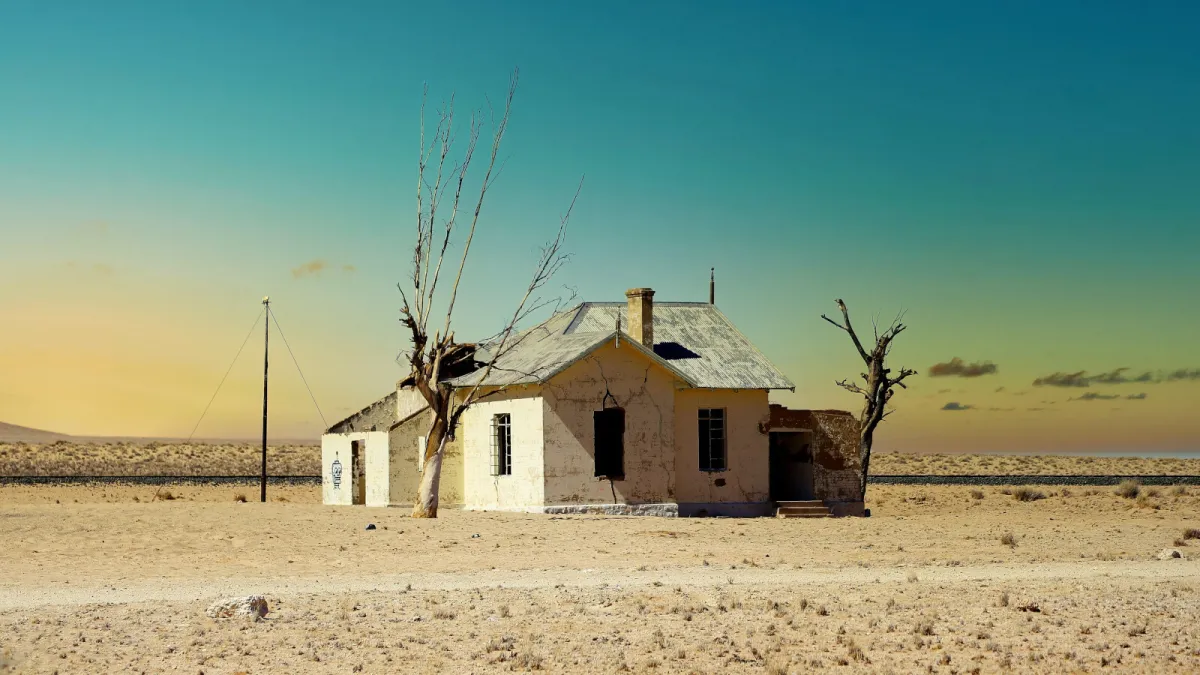 Welwitschia Desert Trip
This odd-looking shrub grows in the Namib Desert. It's said to have only two leaves that curl and twist. These prehistoric plants receive water from the sea mists that drift off the icy Atlantic and they live for over 1,000 years.
Swakopmund Museum
Situated next to the lighthouse, this museum is a treasure trove of all things botanical, with displays depicting the enormous variety of Namibian/desert vegetation as well as a wealth of wildlife that have made this area their home.
The Lighthouse
This town landmark was built by the Germans in 1903.
Getting there
By road - Swakopmund is about a four-hour drive from Windhoek. Regular buses service this route and road transfers are available.
By air - The closest airport to Swakopmund is in the town of Walvis Bay, a 30-minute drive away. Air Namibia offers regional flights and international arrivals come from Cape Town, Johannesburg and further afield.
You may also want to look at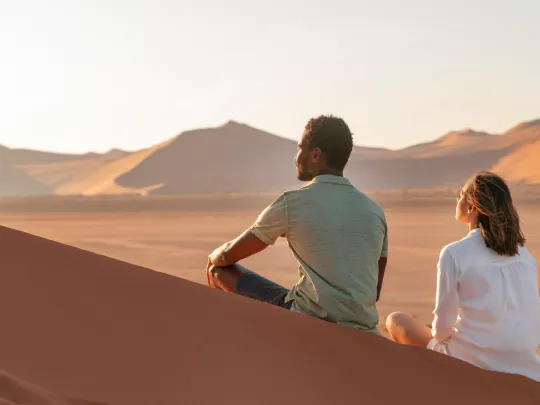 This seven-day luxury fly-in safari explores some of Namibia's most iconic safari destinations – the distinctive ochre dunes of Sossusvlei, the rugged, desolate landscape of Damaraland and the Kaokoveld where you're likely to spot the legendary desert-adapted elephant and Etosha, Namibia's ancient national park. Flying over this vast country, you'll also get an insight into its fascinating detail and incredible landscapes.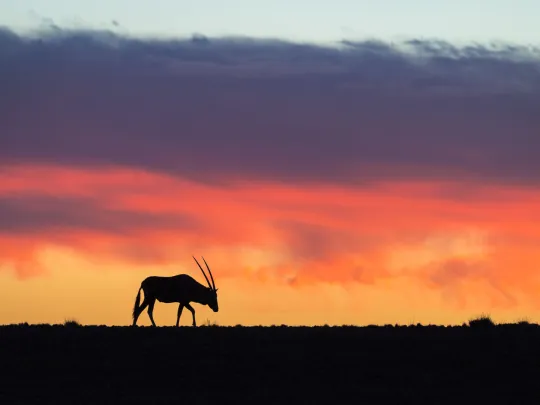 Explore some of Namibia's most iconic destinations in the company of a highly experienced personal guide. Our 10-Day Best of Namibia Safari takes you from the towering red dunes of Sossusvlei and lonely stretches of beach along the Skeleton Coast to the quaint seaside town of Swakopmund and Damaraland with its startling geographical features. We round our trip off with a safari in Etosha National Park with its ancient salt pan in search of Namibia's famous desert-adapted elephants and lions.