10 Day Zimbabwe Adventure Safari
10 Day Zimbabwe Adventure Safari
Our 10 Day Zimbabwe Adventure Safari explores three of Zimbabwe's top game viewing destinations - on foot, by safari vehicle and on water. From wildlife-rich Hwange National Park and Matusadona National Park on the shores of Lake Kariba to unspoilt Mana Pools, this authentic safari is big on adventure and game viewing.
Highlights
Authentic Zimbabwe safari adventure
Three nights in Hwange National Park
Three nights at Lake Kariba in Matusadona National Park
Three nights in Mana Pools National Park
Three FREE flights (Vic Falls - Hwange - Kariba - Mana Pools)
Incredible game viewing opportunities on foot, by safari vehicle and by boat
Combination of air, road and boat transfers
Please note this safari is seasonal from 1 May to 31 October.
Zimbabwe has many top safari destinations, but nothing beats the sprawling game-rich Hwange National Park, the eerie sight of petrified trees rising from Lake Kariba bordering Matusadona National Park and Mana Pools National Park with its untouched wilderness that bursts with wildlife.
This 10-day Zimbabwe wildlife adventure allows you to explore these areas on foot, by boat and in a safari vehicle with highly qualified and experienced safari guides. Our safari starts at Victoria Falls, ends at Mana Pools and includes three free domestic flights between destinations.
Itinerary
Days 1 to 3
You will fly from Vic Falls Airport to Hwange, where you'll be transferred by road to The Hide Safari Camp inside Hwange National Park. The Hide is a safari camp we've personally stayed at and return to any chance we get. It overlooks a waterhole that draws all manner of wildlife, from elephants and giraffes to enormous herds of buffalo.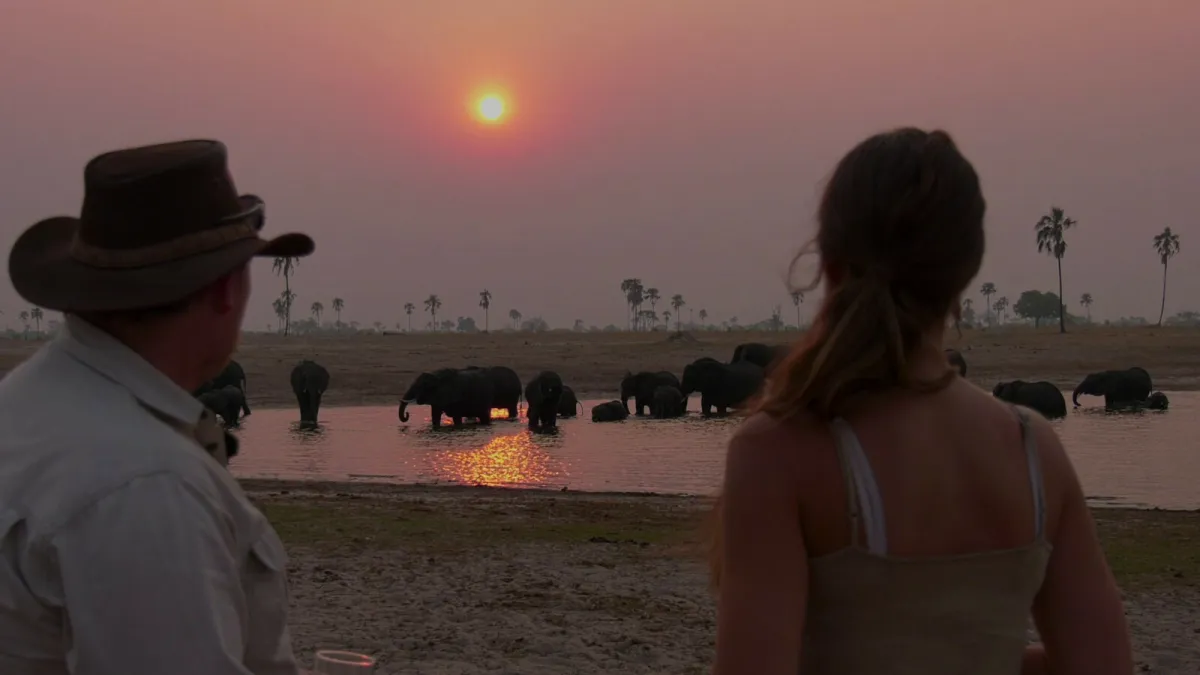 Day and night game drives are conducted on open safari vehicles, and you'll be accompanied by some of the most highly qualified and experienced safari guides in Africa on your bush walks. Your chances of spotting the critically endangered African wild dog and other predators like lion and leopard on your safari are good in Hwange National Park.
You won't have to leave your en-suite safari tent accommodation to enjoy the wildlife. You can watch wild animals gathering to drink from the ease and comfort of your private waterhole-facing verandah.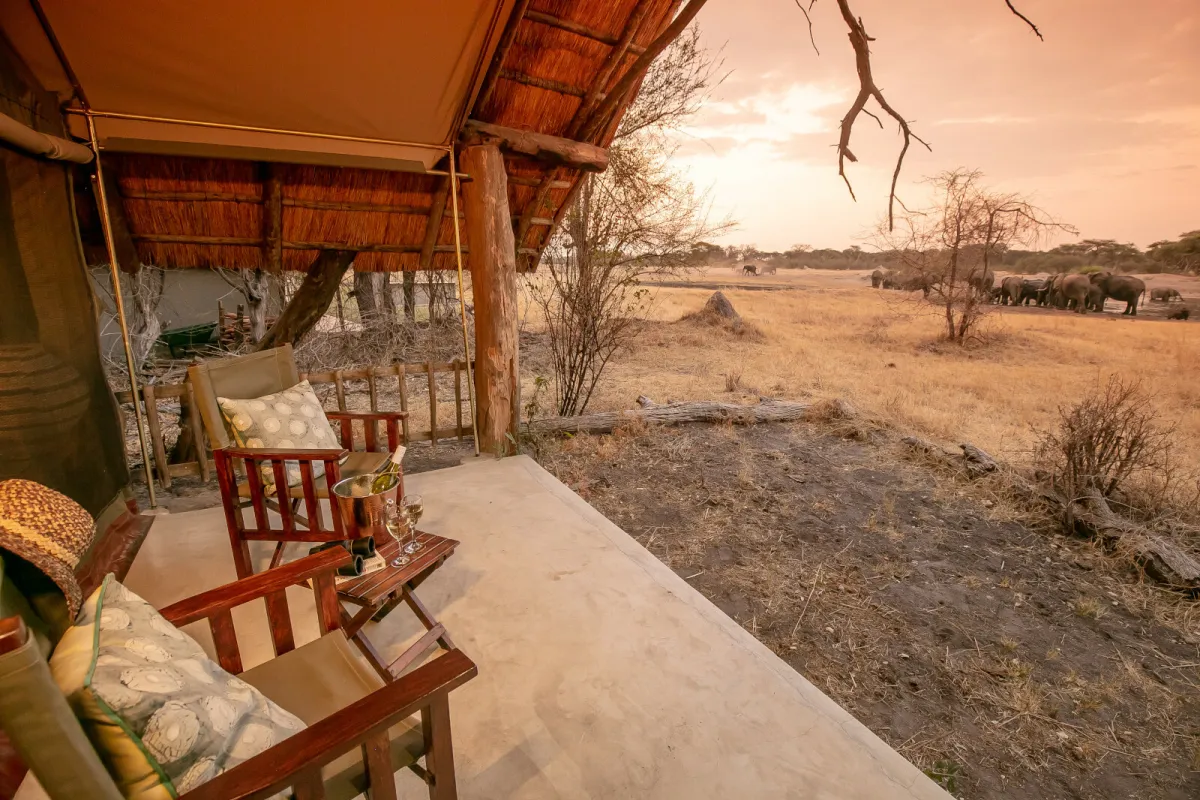 For photographers and wildlife enthusiasts who want to get closer to the wildlife, the safari camp's hide overlooking a waterhole offers a unique perspective of Hwange's wildlife.
Days 4 to 6
After breakfast on day four, you'll catch your next free flight (included in the price of this safari), which takes you from Hwange to Changa Safari Camp in Matusadona National Park. Matusadona is one of the few locations in Africa that combines land, lake, beach and bush in one remote, untouched location.
There, you have a wide variety of activities to choose from on the next leg of your Zimbabwe adventure safari; game drives, bush walks, fishing excursions, sunset cruises and gorge trips.
Matusadona National Park on the shores of Lake Kariba is a pristine wilderness area rich in wildlife. You can expect to encounter thriving populations of lion, leopard, hyena and cheetah. Large herds of elephants, buffalos and various antelope frequent the shoreline which is home to an abundance of hippos and crocodiles, as well as an astounding variety of birdlife.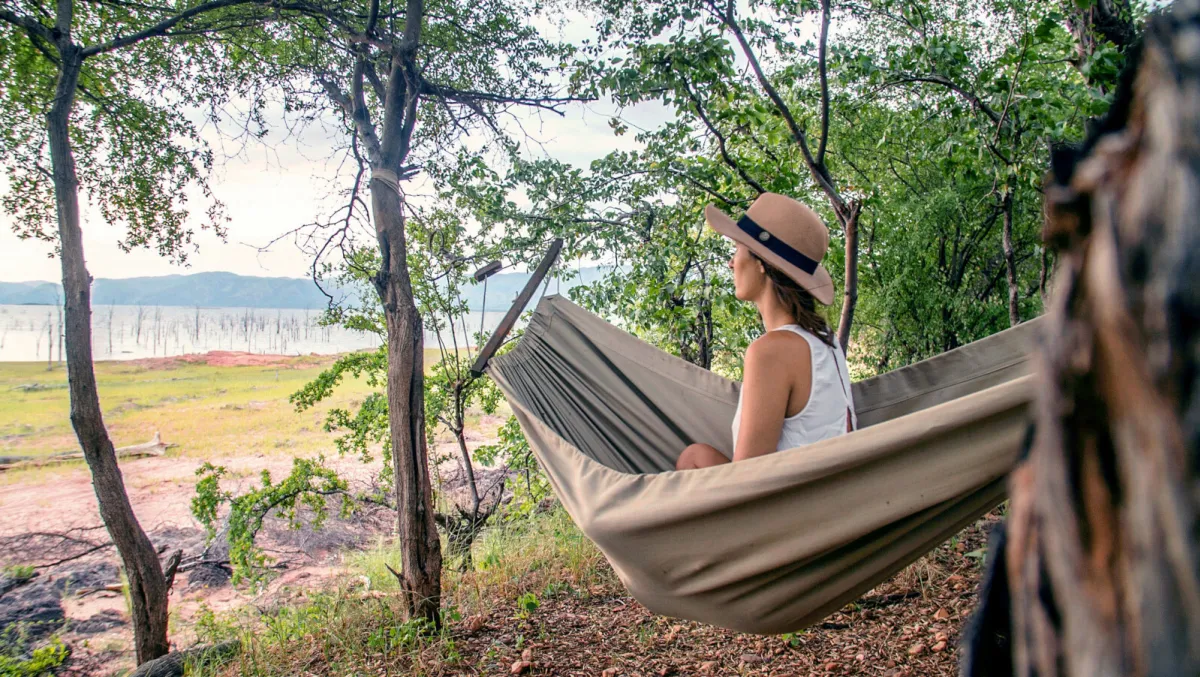 Your safari tent accommodation at Changa Safari Camp has an indoor en-suite bathroom and an outdoor bath and shower. From your private deck, you can enjoy views of Lake Kariba's shoreline and the Matusadona Mountains.
Days 7 to 10
After breakfast on day seven, you'll be transferred to the airstrip for your third free flight (included in the price of this safari), which takes you to Mana Pools. Upon arrival, you'll be transferred by road to John's Camp on Zimbabwe's northern border with Zambia, where the Zambezi River flows. Here, your off-the-grid safari adventure continues.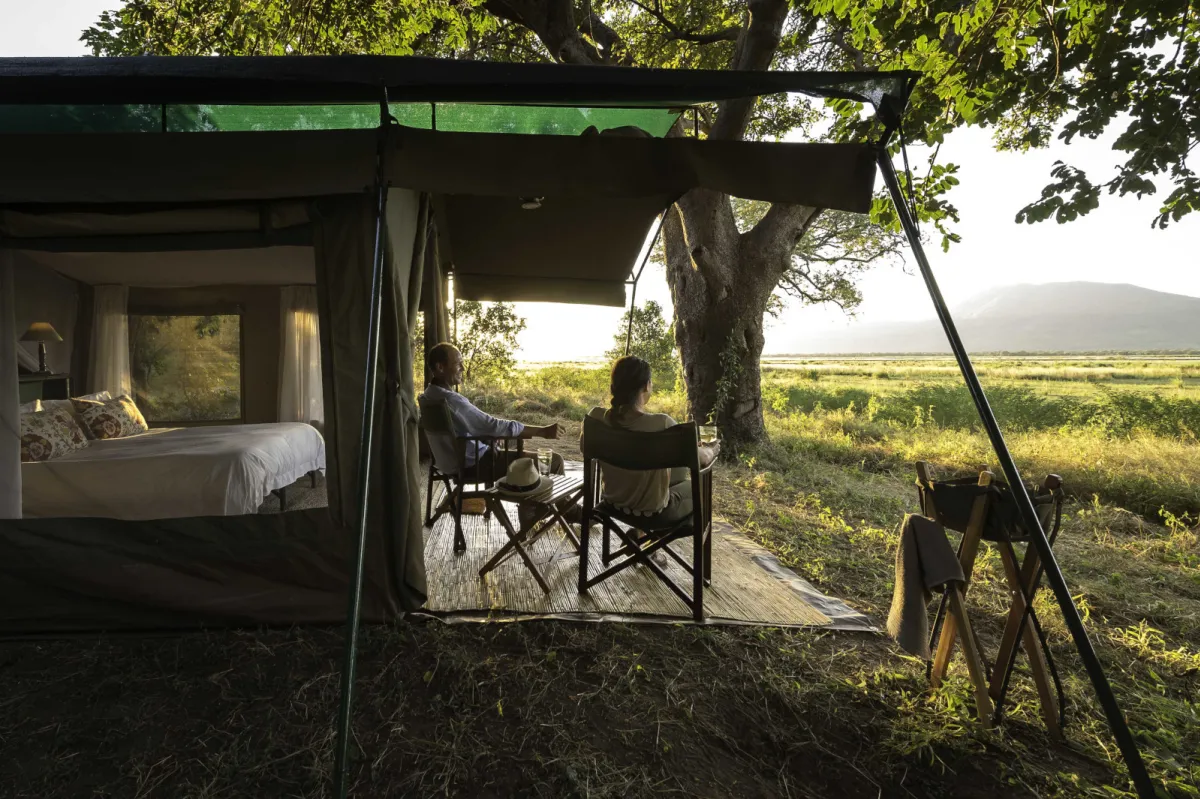 John's Camp, an intimate, tented safari camp overlooking the Zambezi floodplains, offers welcoming, authentic, off-the-grid, eco-friendly accommodation in one of the few areas in Mana Pools where it's possible to explore the wilderness on foot or by canoe.

Mana Pools doesn't have an extensive road network, which makes it one of the few reserves where you're guaranteed an uncrowded and authentic safari experience. Bushwalks, day game drives, fishing, nights spent in a gauze pop-tent gazing at the stars above, a cultural tour of the National Parks Headquarters, bush breakfasts and bush lunches, all in one of Africa's most beautiful game reserves.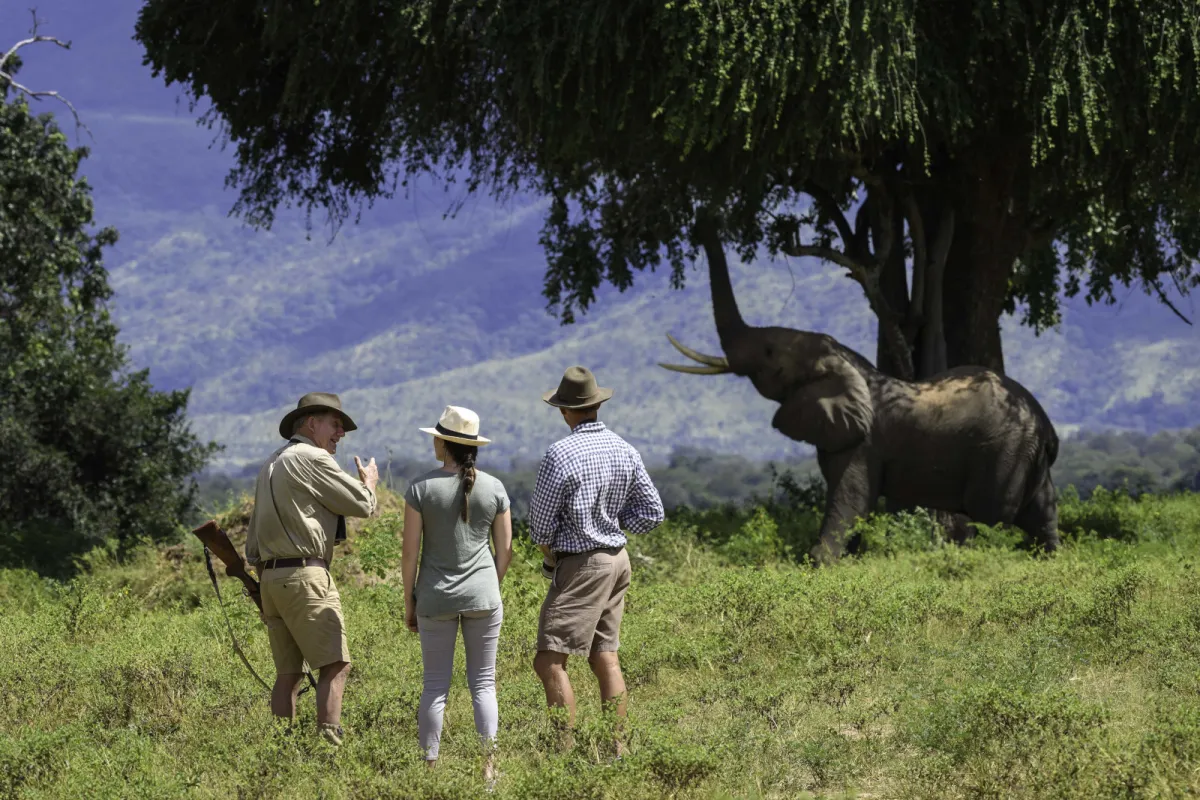 At John's Camp, you can expect friendly service, superb wildlife sightings and safari guides of world-class calibre.
Day 10
Day 10 sees your Zimbabwe Adventure Safari come to an end. After your final early morning safari, you will be transferred by road to Mana Main/West Airstrip for your onward flight to your next destination.
Please note: A flight from Mana Main/West Airstrip to Victoria Falls costs an additional $640 per person. You can also fly from Mana Pools to Harare for an additional $460 per person. We would be happy to arrange this for you.
Rates
Period
Price per person (pp)
May 1, 2023 - June 30, 2023

$5,557

£4,450

€5,179

R104,599

July 1, 2023 - October 31, 2023

$6,760

£5,413

€6,300

R127,243

May 1, 2024 - June 30, 2024

$5,835

£4,673

€5,438

R109,832

July 1, 2024 - October 31, 2024

$7,100

£5,686

€6,617

R133,643
The rate is per person sharing. Please ask us about the applicable single supplement. No children under 12 years of age for this safari so adult rates are applicable only. This safari is based on current agreed flight rates with the service provider. If the service provider increases their rates, we reserve the right to amend the rate.
All rates on our website are provided to give a price estimate only and should not be seen as a firm quote. Likewise, our currency converter will give you a rough idea of the price in another currency, but should not be seen as a firm quote. It is only intended as a guideline, based on the daily interbank exchange rate. Please contact us to receive an accurate, free quote with no obligation.
Includes
9 nights' accommodation
All meals and snacks
All beverages including teas and coffees
Laundry
WiFi at The Hide and Changa Safari Camp
All game viewing activities at each camp
National parks fees for all properties
Conservation fees for all properties
3 flights (Vic Falls Airport to The Hide + The Hide to Changa Safari Camp + Changa Safari Camp to John's Camp)
All internal road transfers to and from the airstrips
Excludes
International flights
Visa and border crossing costs
Airport tax if applicable
Personal travel insurance
Meals not specified
Gift shop purchases and gratuities
Personal expenses and optional extras
You may also want to look at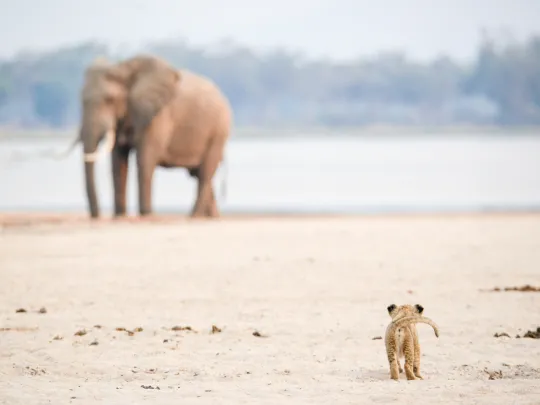 This 9-Day Best of Zimbabwe Safari includes three of the most popular destinations in Zimbabwe: Victoria Falls, a 7th Wonder of the Natural World and renowned adventure capital; Hwange National Park, the jewel of Zimbabwe and its largest national park, home to large herds of elephants and healthy wild dog populations; and Mana Pools, World Heritage Site and pristine wilderness. Explore Mana on foot and by boat along its myriad waterways teeming with wildlife.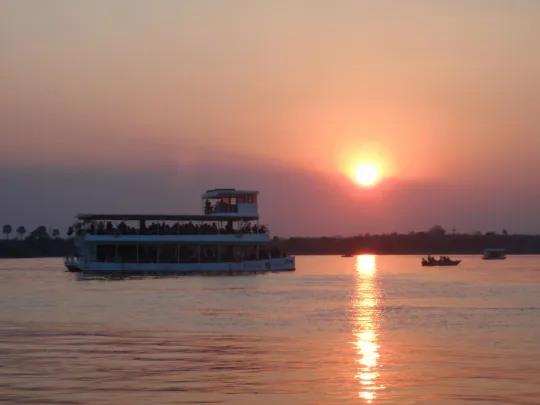 The majestic Victoria Falls on the Zimbabwean/Zambian border is within easy reach of the famous Chobe National Park in Botswana, making it easy to combine these two terrific destinations on one unforgettable safari itinerary. This trip idea combines three nights at Victoria Falls with two nights on safari at the Chobe National Park, enjoying both land- and water-based game viewing.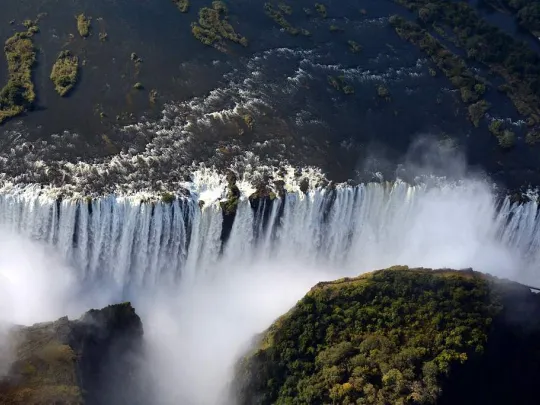 Combine these three top travel destinations in Southern Africa on this popular 12-day trip idea: Victoria Falls, Cape Town and the Kruger National Park. You can swap the order of destinations around, change the duration and choose accommodation according to your budget and wish list. Cape Town is regularly voted one of the best destinations in the world, Victoria Falls is one of the world's most breathtaking natural wonders and Kruger Park is the top safari destination in South Africa.