Changa Safari Camp
Changa Safari Camp
Located in the remote north of Zimbabwe's rugged Matusadona National Park, Changa Safari Camp overlooks Lake Kariba. Family owned and run, this East African style tented camp offers authentic accommodation and a wide range of lake, beach and bush excursions that take advantage of its unique location.
Highlights
Intimate, authentic accommodation – 6 deluxe and 2 family deluxe tents overlooking Lake Kariba
Private decks with views of the lake and Matusadona mountains
Excellent game viewing and birdlife
Game drives, game walks, fishing, sunset cruises and gorge trips
Family-owned and run with attention to detail
One and a half hour's flight from Victoria Falls
Based near the shores of Lake Kariba in the once-isolated Matusadona National Park, Changa Safari Camp is uniquely situated to take advantage of the best the water, the beach and the bush, now home to an abundance of wildlife, have to offer.
Views of Lake Kariba and the Matusadona Mountains
All eight deluxe tents, six of which are double and two of which are family tents, have both indoor en-suite bathrooms as well as an outdoor bath and shower. Guests can bath or shower under the stars on their private decks with views of both Lake Kariba and the Matusadona Mountains. Mosquito proofed and equipped with fans, each spacious bedroom is decorated differently but with the same loving attention to detail.
Changa's main camp
Changa's lounge, dining room, bar, viewing deck and swimming pool are the hub of activity at the safari camp. They are connected by walkways overlooking Lake Kariba. A continental breakfast is served before guests set out on their early morning activities and excursions. Brunch and lunch are taken al fresco while dinner is served on the viewing deck, at the swimming pool or on Changa Safari Camp's private beach
A wide range of activities
After guests have had tea or coffee delivered to their tent in the morning, they convene for breakfast and choose their activities for the day. They can go on an open safari vehicle game drive in wildlife-rich Matusadona National Park or take a guided bush walk with one of the camp's expert guides. They can go fishing for Tigerfish, Tilapia bream and southern Africa's largest freshwater fish, the vundu, known to anglers as a river monster, in Lake Kariba. Game viewing can also be enjoyed while on a boat cruise, a popular afternoon activity that includes watching the sunset over the water with sundowners. Guests can also pay a visit to Sanyati River Gorge. Bird watching can be done on game drives or boat cruises.
Getting there
By air - Charter flights can be arranged from Victoria Falls or Harare International Airport to Fothergill Island. You will be collected there and taken to Changa Safari Camp by way of a 15-minute boat ride.
By boat - From the town of Kariba, it's a 45-minute boat ride.
Our take on Changa Safari Lodge
The tents are spacious and the view of Lake Kariba from their private decks is lovely. Situated so close to the water, it's not unusual to fall asleep to the sound of grunting hippo. While Changa Safari Lodge is unfenced, we never felt unsafe in this remote and secluded spot in Matusadona National Park and there's a staff member on hand to accompany guests to their tents at night. The staff are warm and attentive, the food fantastic, the safari guides knowledgeable, the atmosphere intimate and welcoming and the sunrises and sunsets breathtaking.
Includes
Accommodation
All meals and snacks
All beverages including tea, coffee and sundowners
Laundry
WiFi in the lounge area
Guided walks and/or game drives
Fishing excursions
Bird watching excursions
Gorge trips
VAT and government tourism levy
Excludes
National parks fees
Conservation fees
Charter flights from surrounding areas
Road or boat transfers from landing strips to camp
You may also want to look at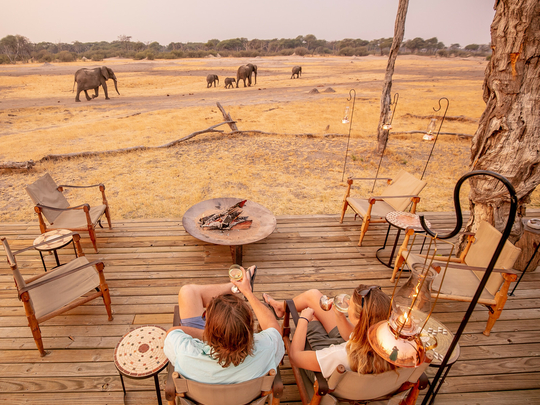 Our 10 Day Zimbabwe Adventure Safari explores three of Zimbabwe's top game viewing destinations - on foot, by safari vehicle and on water. From wildlife-rich Hwange National Park and Matusadona National Park on the shores of Lake Kariba to unspoilt Mana Pools, this authentic safari is big on adventure and big on game viewing.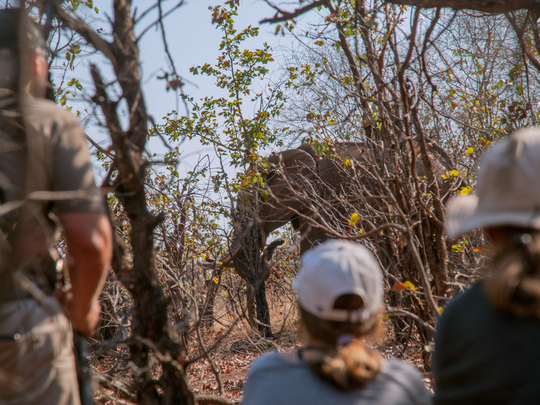 Matusadona National Park, located in the heart of Zimbabwe's Zambezi Valley on the shores of Lake Kariba, offers some of the country's most rewarding game viewing opportunities and is often best explored on foot. Walking safaris are the perfect way to investigate the ruggedness of Matusadona's wilderness which ranges from shoreline grassland and mopane woodland to mountain acacia woodland on the escarpment.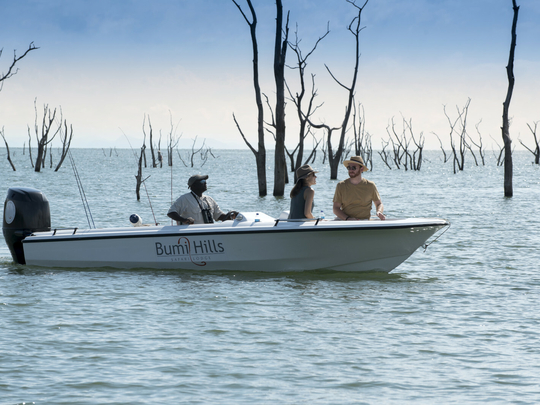 Straddling a portion of the border between Zambia and Zimbabwe, Lake Kariba is the world's largest man-made lake. Its creation provided perfect conditions for wildlife in Matusadona National Park, located on a section of its shore on the Zimbabwean side, to thrive. Game viewing along Lake Kariba's shoreline can be done by houseboat, canoe or boat, and from inside Matusadona on foot; preferably with an expert guide. The roads are rough and gruelling and 4x4 vehicles are required.