Hwange National Park Travel Guide
Hwange National Park Travel Guide
Hwange National Park is Zimbabwe's largest and most popular game reserve; arguably the best safari destination in Zimbabwe. There is a wide variety of habitats and vegetation types, including dry Kalahari-type bushveld, mopane shrubland, acacia savanna, huge open grasslands, vast wetlands and teak forests. This diversity attracts a variety of wildlife, making Hwange an excellent choice for an African safari. It's also close to Victoria Falls and the two destinations can easily be combined in one safari itinerary.
Highlights
Largest game reserve in Zimbabwe
Home to the Big 5 (although the rhino population is almost extinct)
Famous for its large elephant herds
Great place to see wild dogs
Fantastic diversity of species
Great choice of camps
Close to Victoria Falls
Climate
Hwange enjoys a mild to warm climate. Summer months extend from September to March. The days average 32°C/90°F and October can be extremely hot, reaching over 40°C/104°F. Winter months are between May to August with days around 26°C/79°F and chilly nights at around 7°C/40°F. The rainy season is during the summer months from November to March and generally consists of afternoon showers, followed by clear, bright evenings.
Best time to visit
Dry Season
July to September is an excellent time to visit and for game viewing. Water sources are scarce so animals have to visit perennial waterholes, where you can sit and wait for them to arrive. Grasses are dry, brown and trampled which makes game spotting much easier. Humidity is also at its lowest, and mosquitos are few and far between.
May to September is also the best time for viewing Victoria Falls.
A note of caution: June to October is peak season, so you'll need to book ahead as some of the camps get booked out quickly. Also remember your winter woollies (scarves, jackets, beanies and gloves) for early morning/late afternoon game drives as it can be really chilly.
Wet Season
From November to April, the scenery is fresher, greener and lusher. Rates are often lower and camps less crowded. It's baby season so game viewing is often very rewarding and predators are more active. It's the best time for bird watchers as all the migratory birds are returning in droves.
Bear in mind: It can be very hot and humid (October particularly) and some roads become impassable after heavy rains.
Wildlife
Hwange National Park is famous for its large herds of elephants. It's a Big 5 national park, but rhinos are, unfortunately, very rare and virtually extinct. You'll often be rewarded with sightings of wild dog packs, however. All the larger, less common antelope can usually be seen – greater kudu, roan and sable.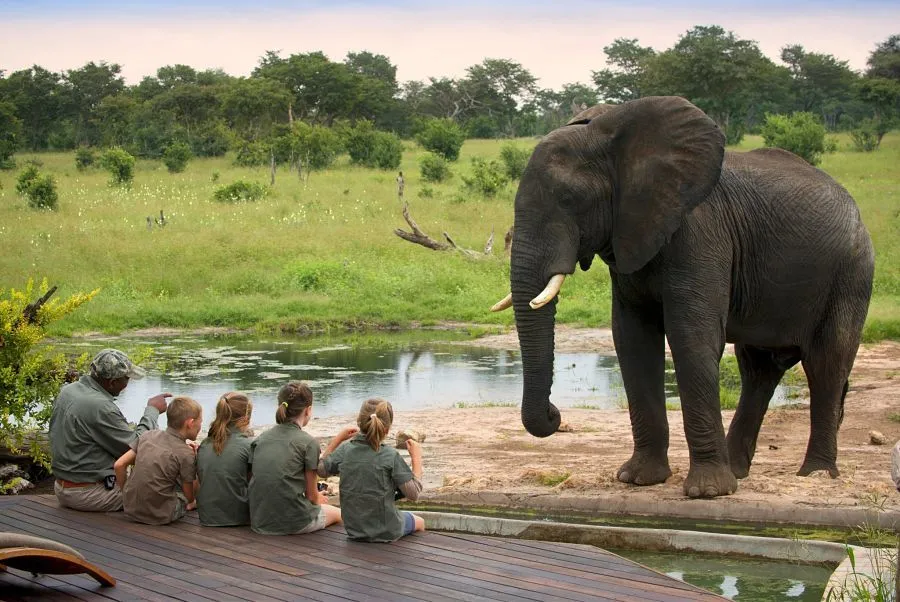 Getting there
By road - Hwange National Park is some 200 km from Victoria Falls, easily accessible by a tarred road. Some of the remote camps within Hwange can only be reached by 4x4 during the rainy season.
By air - Regular flights connect from Johannesburg to Victoria Falls Airport (VFA). Road transfers can easily be arranged. Chartered flights are also available to some of the lodges which have their own airstrips.
You may also want to look at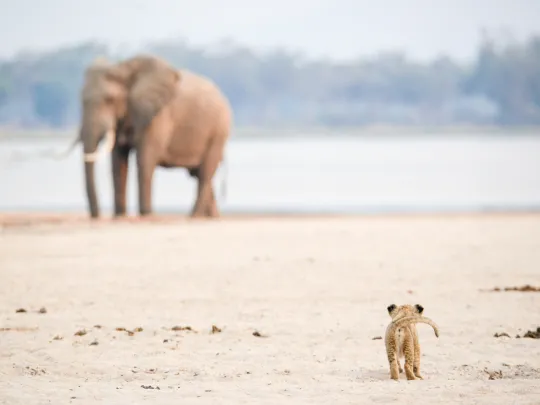 This 9-Day Best of Zimbabwe Safari includes three of the most popular destinations in Zimbabwe: Victoria Falls, a 7th Wonder of the Natural World and renowned adventure capital; Hwange National Park, the jewel of Zimbabwe and its largest national park, home to large herds of elephants and healthy wild dog populations; and Mana Pools, World Heritage Site and pristine wilderness. Explore Mana on foot and by boat along its myriad waterways teeming with wildlife.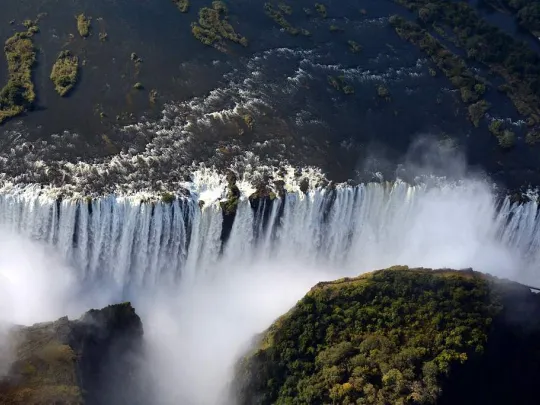 Combine these three top travel destinations in Southern Africa on this popular 12-day trip idea: Victoria Falls, Cape Town and the Kruger National Park. You can swap the order of destinations around, change the duration and choose accommodation according to your budget and wish list. Cape Town is regularly voted one of the best destinations in the world, Victoria Falls is one of the world's most breathtaking natural wonders and Kruger Park is the top safari destination in South Africa.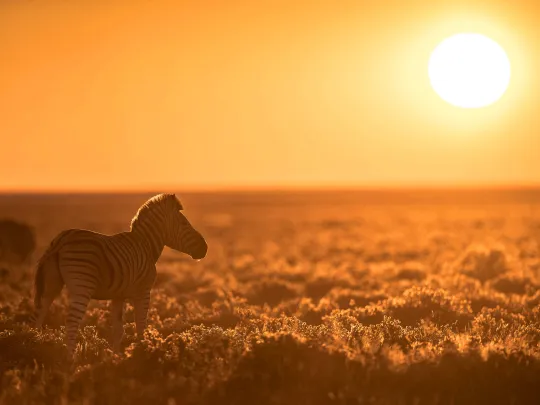 Our 15-Day Southern Africa Signature Safari is what we consider to be an ideal safari itinerary on a mid-range budget to see the best of Southern Africa within a limited time frame. Take in some of Southern Africa's top destinations – the spectacular Victoria Falls in Zimbabwe; Chobe National Park in Botswana; picturesque Cape Town and the Garden Route; the Kruger National Park and the famous Sabi Sand Game Reserve in South Africa.