6 Day Victoria Falls and Chobe Safari
6 Day Victoria Falls and Chobe Safari
The majestic Victoria Falls on the Zimbabwean/Zambian border is within easy reach of the famous Chobe National Park in Botswana, making it easy to combine these two terrific destinations on one unforgettable safari itinerary. This trip idea combines three nights at Victoria Falls with two nights on safari at the Chobe National Park, enjoying both land- and water-based game viewing.
Highlights
Three nights at Victoria Falls
Two nights at Chobe National Park
Zambezi River sunset cruise
Guided tour of the falls
Lots of optional activities on offer
Road transfers between Victoria Falls and Chobe
Guided boat cruises and game drives in Chobe
Easy to combine this trip idea with other destinations in the region
Days 1 to 4
To get to Victoria Falls, it is best to fly to Johannesburg first and take a two-hour flight from there. We recommend arriving in Johannesburg the previous day, as the flights to Victoria Falls depart in the morning. You can stay on the Zambian side or the Zimbabwean side. Both sides are safe and great to visit, but the views of the falls are better from Zimbabwe.
This trip idea is based on three nights at Victoria Falls, Zimbabwe. You can also stay in Livingstone on the Zambian side of the falls. We will arrange a private transfer from the airport to your mid-range, four-star hotel within walking distance of the falls.

Spend the afternoon exploring the falls, either on your own or with a guide (your choice). Spend two nights here on a bed-and-breakfast basis. Dinner can be enjoyed at the hotel restaurant or a local restaurant in town.
Days two and three can be spent trying any of the many activities in the Victoria Falls area. Options include a scenic microlight or helicopter flight over the falls, a canoe trip or sunset cruise on the upper Zambezi, white-water rafting, quad biking, high wire or zipline, gorge swing or bungee jumping, a visit to the local market, or a visit to Livingstone Island and Devil's Pool on the Zambian side – which we highly recommend (low-water season only).
Book with us in advance to ensure availability. We do not add booking fees.
Your stay at Victoria Falls can be extended beyond three nights if you need time to try more of the activities in this area, although, for most people, two to three nights is sufficient.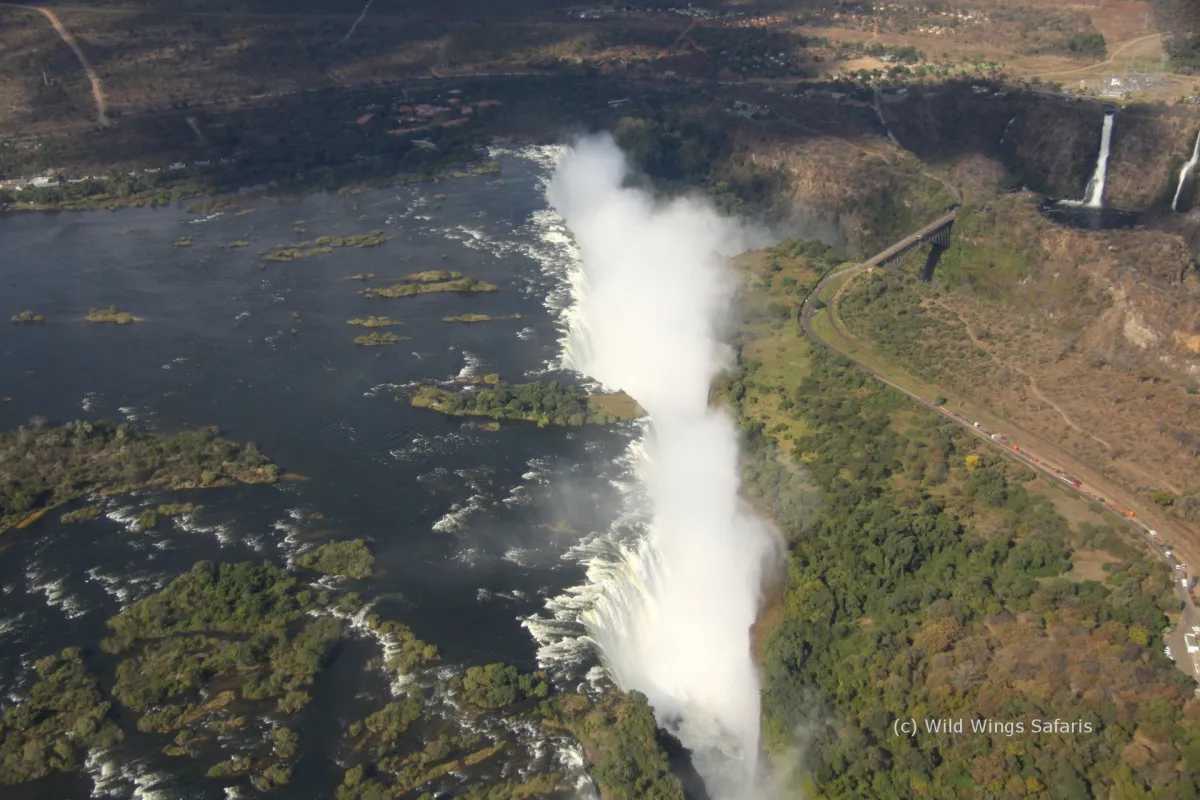 Days 4 to 6
On day 4, a short road transfer takes you across the border into Botswana to the village of Kasane on the edge of the Chobe National Park. Depending on how busy the border post is, the trip usually takes just over an hour through the Zambezi National Park. Keep an eye open for elephants and other wildlife next to the road.
Check-in at a beautiful safari lodge on the edge of the Chobe National Park overlooking the Chobe River. All your meals and activities are included in the cost. The daily programme is flexible, but we recommend taking an open vehicle game drive in the Chobe National Park in the morning and a game-viewing cruise on the Chobe River in the afternoon. You can also do it in reverse by going on a game drive in the afternoon and a boat cruise in the morning.
The Chobe River offers the best boat-based game viewing in the world, and you can expect to see a variety of animals up close, from the safety of your boat, especially in the dry season (June to October).
Common sightings include elephant, buffalo, hippo, crocodile, lechwe, sable antelope, puku, impala, kudu, giraffe, zebra, and sometimes lion or leopard. Wild dogs are also seen occasionally, and the birdlife is prolific.
After spending two days on safari in the Chobe area, you can fly to Johannesburg from Kasane Airport or head back to Victoria Falls for your flight back to Johannesburg and onto your next destination. Alternatively, continue to other safari destinations in nearby Botswana, Zimbabwe or Zambia.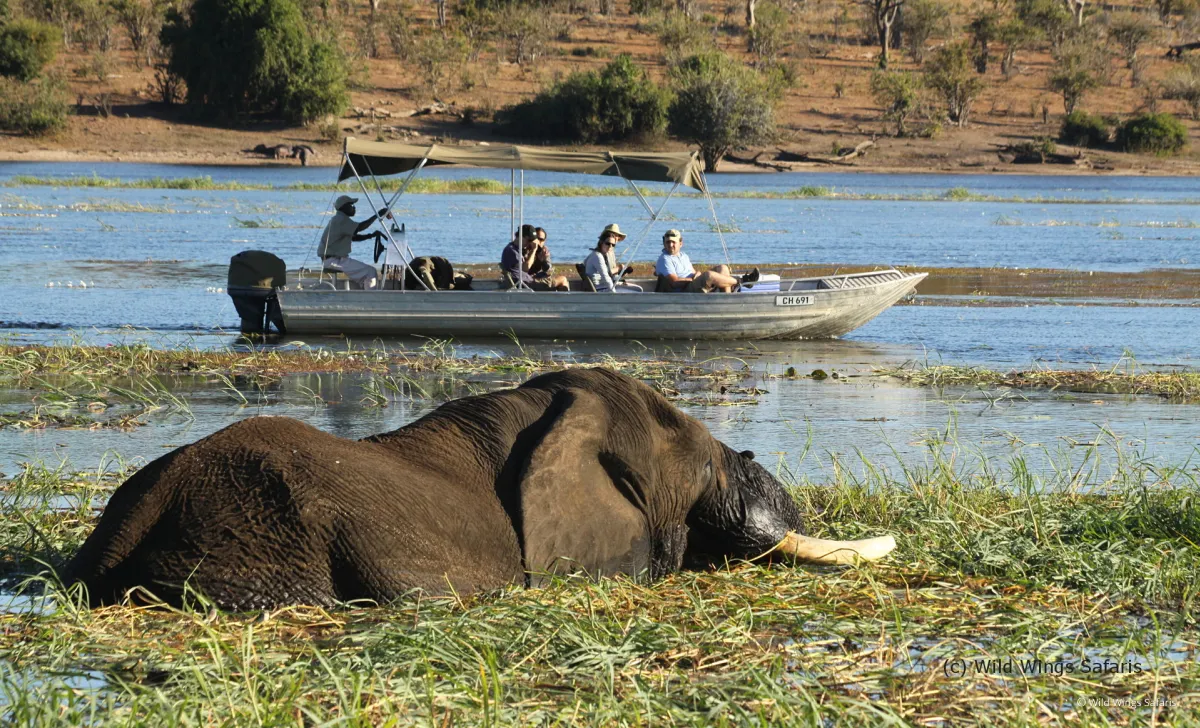 Customise this trip idea
This is a travel idea, not a fixed itinerary. We recommend spending two or three nights at each destination (Victoria Falls and Chobe). You can easily combine this trip idea with destinations like Hwange National Park in Zimbabwe, the Okavango Delta in Botswana, and Cape Town or the Kruger National Park in South Africa.
Approximate cost
The final cost will depend on your choice of accommodation and the season. The rates below are based on three nights at Vic Falls and two nights at Chobe in mid-range accommodation, excluding flights and optional activities at Victoria Falls.
Optional extras like tours and helicopter flights are not included in this estimate. Flights from Johannesburg are also excluded, and prices can fluctuate considerably depending on the season.
Rates
Period
Price per person (pp)
January 1, 2023 - April 30, 2023 and December 1, 2023 to December 31, 2023

$1,887

£1,511

€1,759

R35,519

May 1, 2023 - November 30, 2023

$2,222

£1,779

€2,071

R41,825

January 1, 2024 - April 30, 2024 and December 1, 2024 to December 31, 2024

$2,150

£1,722

€2,004

R40,469

May 1, 2024 - November 30, 2024

$2,450

£1,962

€2,283

R46,116
This approximate price is per person sharing and is intended as a rough guideline only. Your final quoted rate may differ depending on the season, choice of accommodation, room type and the number of people in your group.

All rates on our website are provided to give a price estimate only and should not be seen as a firm quote. Likewise, our currency converter will give you a rough idea of the price in another currency, but should not be seen as a firm quote. It is only intended as a guideline, based on the daily interbank exchange rate. Please contact us to receive an accurate, free quote with no obligation.
Includes
Three nights bed and breakfast accommodation at Victoria Falls (mid-range accommodation)
Two nights full board accommodation at Chobe National Park (mid-range accommodation)
Airport transfers and the road transfer between Victoria Falls and Chobe
All game viewing activities at Chobe National Park
Sunset cruise on the Zambezi River
Guided tour of Victoria Falls
Excludes
Flights and visas
Optional activities and day tours at Victoria Falls
Lunches and dinners at Victoria Falls
Drinks
Park fees and river usage fees
You may also want to look at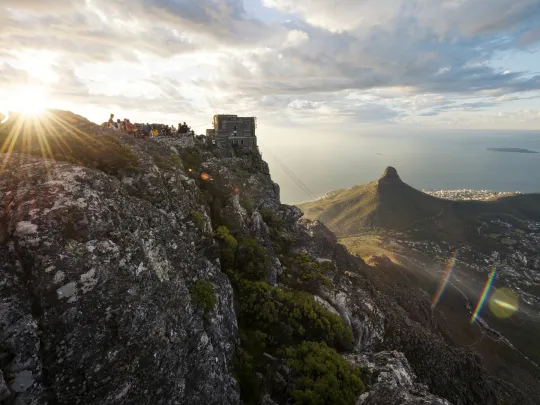 This trip idea combines the best of South Africa's top two destinations - Cape Town and Kruger National Park. Spend four nights in Cape Town, often voted the most beautiful city in the world, followed by four nights on safari in the world-renowned Kruger National Park, home to a diversity of wildlife larger than anywhere else in Africa. The trip can be booked on a self-drive or fully-guided basis, as you prefer.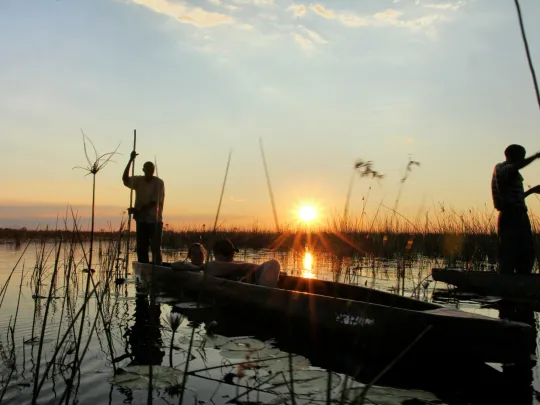 It is easy to combine Botswana and Victoria Falls. This trip idea combines four of Botswana's top safari destinations with two nights at Victoria Falls. The duration is flexible, and you can spend an extra night at any destination on this trip. Botswana has many excellent safari lodges, but we always recommend using ones in the same group or family so you can benefit from long-stay specials. This trip idea is based on Desert & Delta Lodges, which are reasonably priced and lie mainly in the national parks.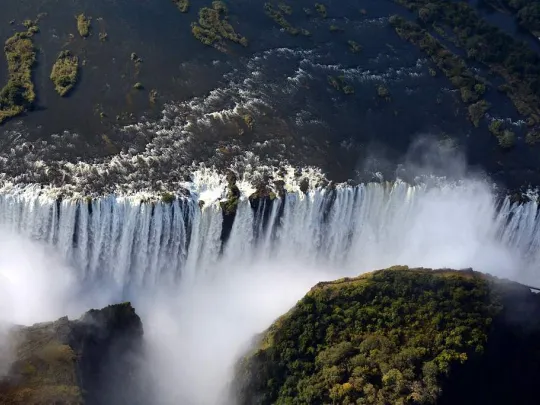 Combine these three top travel destinations in Southern Africa on this popular 12-day trip idea: Victoria Falls, Cape Town and the Kruger National Park. You can swap the order of destinations around, change the duration and choose accommodation according to your budget and wish list. Cape Town is regularly voted one of the best destinations in the world, Victoria Falls is one of the world's most breathtaking natural wonders and Kruger Park is the top safari destination in South Africa.