Matusadona National Park Travel Guide
Matusadona National Park Travel Guide
Matusadona National Park, located in the heart of Zimbabwe's Zambezi Valley on the shores of Lake Kariba, offers some of the country's most rewarding game viewing opportunities and is often best explored on foot. Walking safaris are the perfect way to investigate the ruggedness of Matusadona's wilderness which ranges from shoreline grassland and mopane woodland to mountain acacia woodland on the escarpment.
Highlights
Home to a wide range of wildlife, including the very rare black rhino
Excellent birdwatching opportunities in the petrified forest along Lake Kariba's shoreline
Game viewing on foot, by boat or 4x4
Hike and climb the escarpment
Fishing in Lake Kariba and outlets
Before the creation of Lake Kariba, the world's largest man-made lake, Matusadona was inaccessible and, as such, less frequented than other game reserves in Zimbabwe. Lake Kariba made visiting Matusadona National Park easier by boat from the town of Kariba, and the area is experiencing a growth in interest because of the large number and wide variety of wildlife who found refuge there when the lake was being built.
Lake Kariba - A drawcard for game
Lake Kariba created the perfect conditions for wildlife to thrive. New lakeshore grazing opportunities attracted entire herds of elephant, buffalo in their thousands, waterbuck, hippo, zebra and impala while the critically endangered black rhino found sanctuary in Matusadona's west woodlands.
Matusadona National Park is now home to healthy populations of predators such as crocodile, lion, leopard, spotted genet, side-striped jackal and hyena, and the elusive cheetah has also been spotted. Other common species found in the park include bushbuck, klipspringer, grysbok, roan antelope, kudu, duiker, slender and banded mongoose, warthog, porcupine, bush squirrel, night ape, vervet monkey and chacma baboon.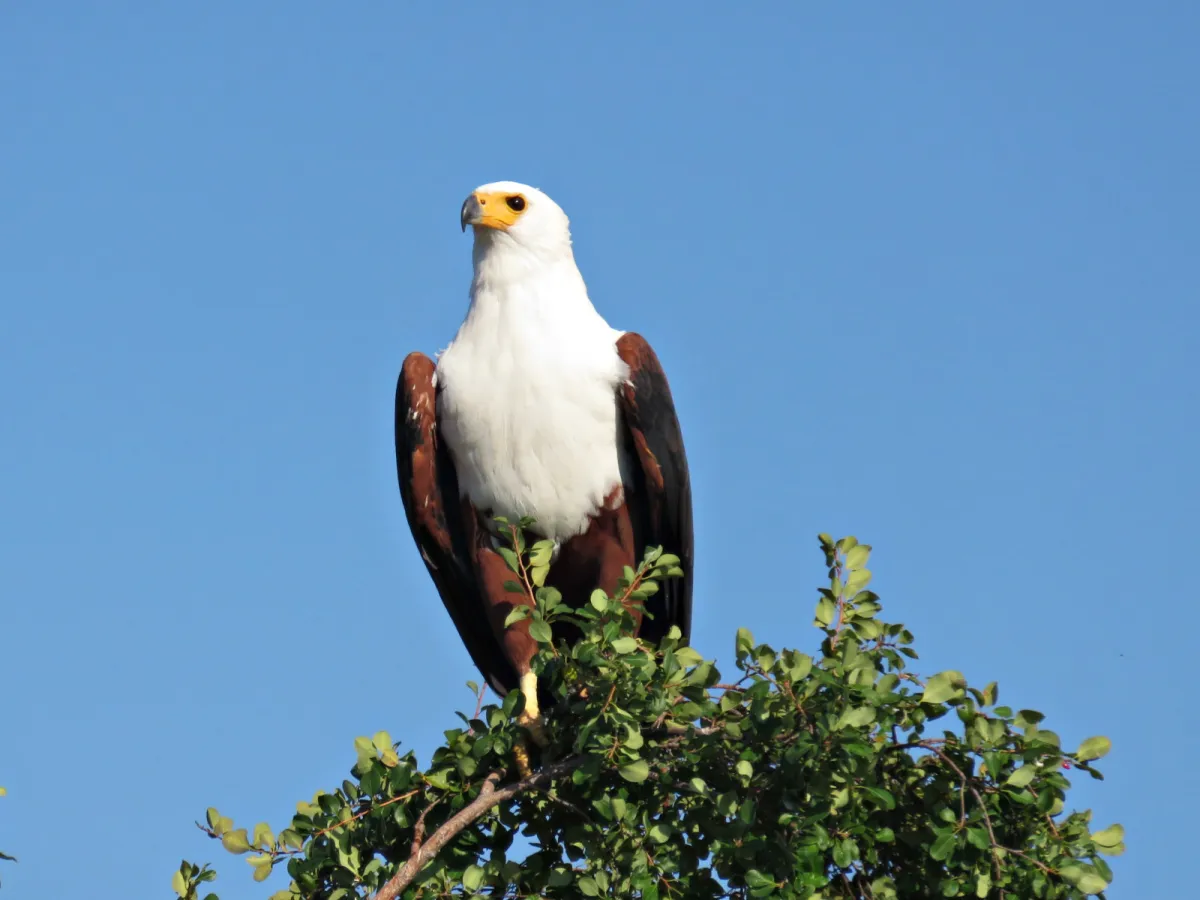 Lake Kariba had a profound effect on the prevalence of birdlife in Matusadona National Park. 240 species of birds call Matusadona home and the sight of African fish eagles nesting in the dead trees dotting the shoreline is common. Anglers visit the park to fish for Tigerfish, Tilapia bream and the infamous vundu; the largest freshwater fish in southern Africa.
Activities in Matusadona
Visitors to Matusadona National Park can choose from a variety of activities and we have no hesitation in recommending a stay of at least two or three nights. There are open vehicle 4x4 game drives and guided walking safaris over the floodplains and along the shoreline of Lake Kariba where wildlife gather to drink.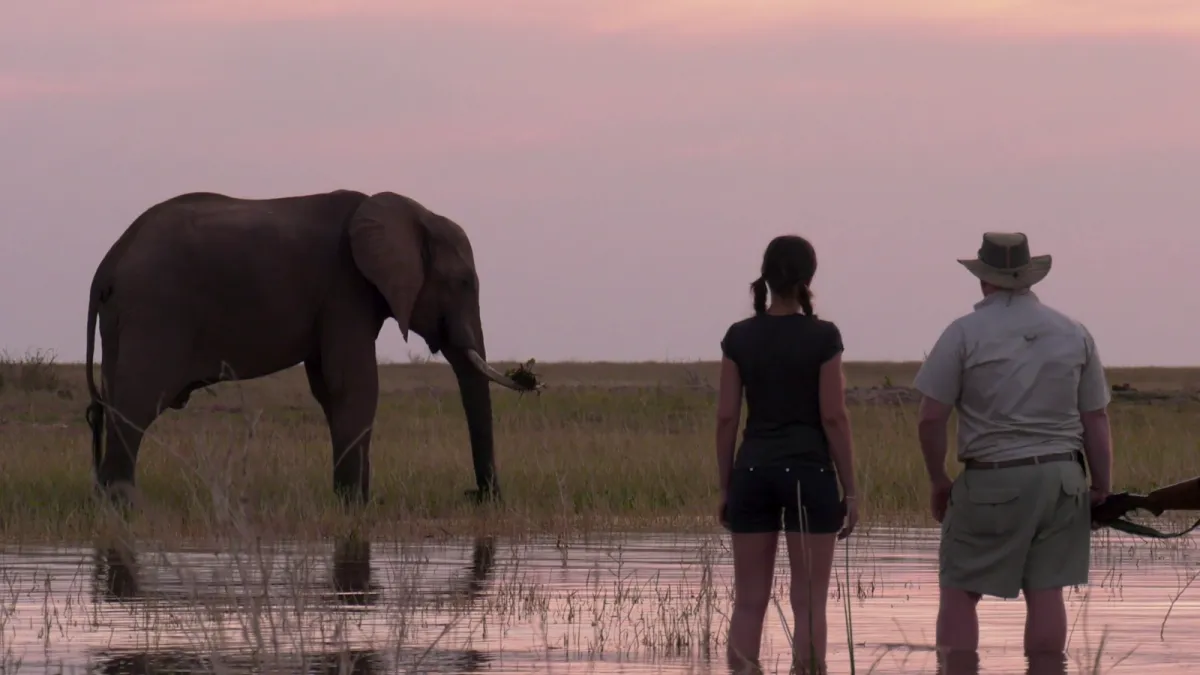 Visitors can also go on guided hiking excursions through the woodlands and up the escarpment. Lake Kariba presents a range of water-based activities such as fishing, boating safaris, gorge visits and sunset cruises.
Climate

Depending on the altitude, summer temperatures can fluctuate between 18 to 40°C (64 to 104°F) from September and April. Winter ushers in milder temperatures of between 11 and 27°C (52 to 81°F). In the wet season from around November to March, afternoon showers cause the water level of Lake Kariba to rise. With this, the floodplains disappear, submerging many of the game viewing roads and making them impassable, while driving Matusadona's wildlife into the mopane forests in search of dry land.
Best time to go
From June to October when the humidity has dropped and the floodplains have dried, wildlife emerges once again, making game viewing in Matusadona exceptionally rewarding, whether on foot, by boat or in a safari vehicle. Because the level of the water in Lake Kariba influences the presence and visibility of game and there's no way of predicting when the rains will arrive, the best time to book a safari in Matusadona might change slightly year-on-year. If you let us know when you're thinking of visiting, we'll find out from operators and experts inside the park what your best options would be.
Getting there
By air - Tashinga Camp in the northwest of Matusadona has a small aircraft Category II landing strip.
By boat - Matusadona can be accessed via Lake Kariba by boat from the town of Kariba on a 50-kilometre trip.

We do not recommend self-driving. The roads are extremely rough and, in some instances, inaccessible as well as unnavigable. We advise flying.
Located in the remote north of Zimbabwe's rugged Matusadona National Park, Changa Safari Camp overlooks Lake Kariba. Family owned and run, this East African style tented camp offers authentic accommodation and a wide range of lake, beach and bush excursions that take advantage of its unique location.
Sitting atop its very own island in the expanse of Lake Kariba, not far from Bumi Hills, is Musango Safari Camp. As with Bumi Hills, it's just outside the Matusadona National Park. A small, well-established safari lodge, Musango is owned and run by the well-known Steve Edwards, former conservationist and warden of Matusadona, who personally guides and shares his incredible wealth of knowledge about the area, its wildlife and its history.
Bumi Hills Safari Lodge & Spa
Bumi Hills Safari Lodge & Spa is a luxury lodge situated on a high hilltop overlooking the massive expanse of Lake Kariba - the world's largest man-made lake - and it's game-rich shores. Various game activities and excellent tiger fishing are on offer at this tranquil, exclusive lodge.
Rhino Safari Camp is a rustic safari camp situated on the shores of Lake Kariba, in the Matusadona National Park in northern Zimbabwe.
Straddling a portion of the border between Zambia and Zimbabwe, Lake Kariba is the world's largest man-made lake. Its creation provided perfect conditions for wildlife in Matusadona National Park, located on a section of its shore on the Zimbabwean side, to thrive. Game viewing along Lake Kariba's shoreline can be done by houseboat, canoe or boat, and from inside Matusadona on foot; preferably with an expert guide. The roads are rough and gruelling and 4x4 vehicles are required.

You may also want to look at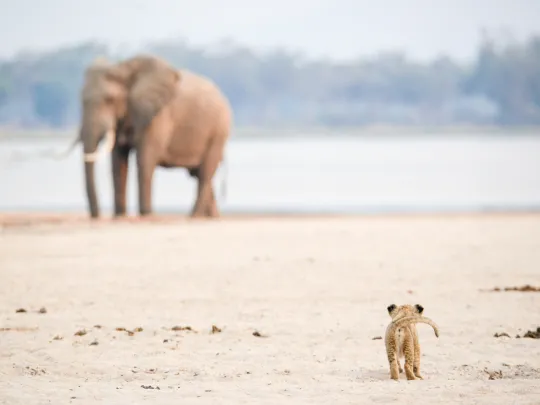 This 9-Day Best of Zimbabwe Safari includes three of the most popular destinations in Zimbabwe: Victoria Falls, a 7th Wonder of the Natural World and renowned adventure capital; Hwange National Park, the jewel of Zimbabwe and its largest national park, home to large herds of elephants and healthy wild dog populations; and Mana Pools, World Heritage Site and pristine wilderness. Explore Mana on foot and by boat along its myriad waterways teeming with wildlife.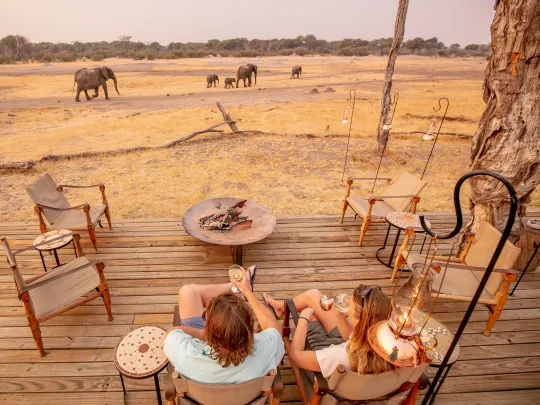 Our 10 Day Zimbabwe Adventure Safari explores three of Zimbabwe's top game viewing destinations - on foot, by safari vehicle and on water. From wildlife-rich Hwange National Park and Matusadona National Park on the shores of Lake Kariba to unspoilt Mana Pools, this authentic safari is big on adventure and game viewing.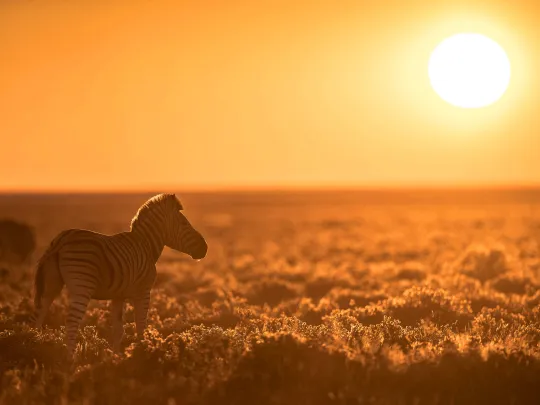 Our 15-Day Southern Africa Signature Safari is what we consider to be an ideal safari itinerary on a mid-range budget to see the best of Southern Africa within a limited time frame. Take in some of Southern Africa's top destinations – the spectacular Victoria Falls in Zimbabwe; Chobe National Park in Botswana; picturesque Cape Town and the Garden Route; the Kruger National Park and the famous Sabi Sand Game Reserve in South Africa.