Tours and Safaris to Serengeti National Park
Tours and Safaris to Serengeti National Park
Most people visit Serengeti National Park on a guided Northern Safari Circuit safari, although self-drive safaris can also be done. It is a vast park with diverse habitats and abundant game. The Great Migration moves through the area on its annual circular route.
A vast park in northern Tanzania, the Serengeti National Park is world renowned for its beauty and wildlife. It also forms part of the Greatest Show on Earth, the Great Migration. This is the annual circular route taken by millions of wildebeest, hundreds of thousands of zebra and antelope, followed closely by the predators that prey on them. Time it right and you could see the dramatic river crossings at Mara and Grumeti.
If you don't manage to catch the migration, Serengeti National Park still boasts resident game throughout the year which promises a fantastic safari experience one way or the other.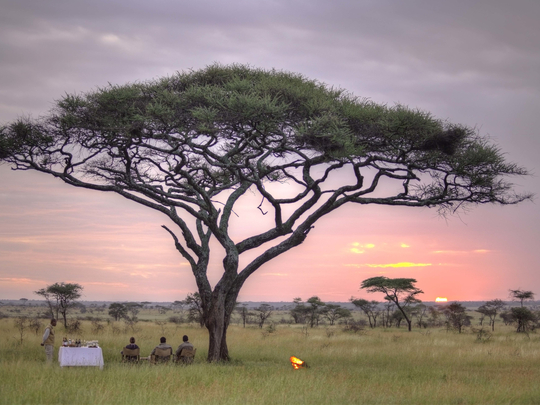 This fly-in 5 Day Luxury Serengeti Safari explores one of Tanzania's hidden gems, the big cat region of Soit le Motonyi. The safari includes a flight from Arusha to the Serengeti, game drives in a prime game-viewing area far from the jostling crowds and accommodation in a luxury, eco-friendly tented safari camp with uninterrupted views of the endless savannah. Speak to us about the best time to book if you also want a glimpse of the Great Wildebeest Migration.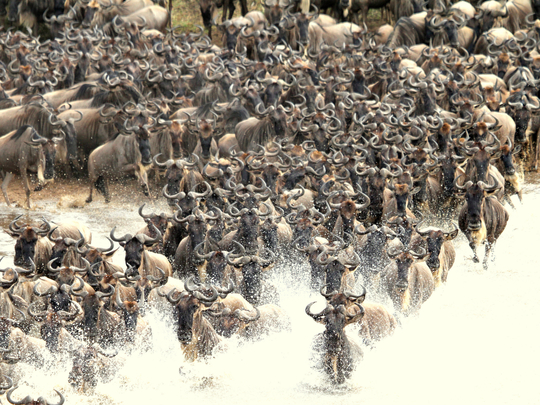 Experience the vast expanses of true wilderness and perhaps some of the best game viewing areas on the African continent. Our 7-Day Taste of Tanzania Safari Tour takes in the untamed Tarangire, the world-renowned Serengeti (famous for the Great Migration) and Ngorongoro National Park. Accompanied by some of the country's best guides, your safety and comfort will be in excellent hands, leaving you to enjoy the safari of a lifetime at the best possible price.