5 Day Luxury Serengeti Safari
5 Day Luxury Serengeti Safari
This fly-in 5 Day Luxury Serengeti Safari explores one of Tanzania's hidden gems, the big cat region of Soit le Motonyi. The safari includes a flight from Arusha to the Serengeti, game drives in a prime game-viewing area far from the jostling crowds and accommodation in a luxury, eco-friendly tented safari camp with uninterrupted views of the endless savannah. Speak to us about the best time to book if you also want a glimpse of the Great Wildebeest Migration.
Highlights
Authentic, luxury safari far from the 200,000 safari-goers who pour into the Serengeti each year
Flight from Kilimanjaro International Airport in Arusha to Seronera Airstrip and return airstrip road transfer to luxury safari camp
4 nights full board and accommodation in an unfenced, eco-friendly, luxury tented safari camp
Shared and scheduled, fully-guided game drives in big cat country
Year-round Big Five game viewing in the remote and unspoilt eastern plains of the Serengeti
Exclusive resident predator action all year round
Great Migration viewing from October to November
5 Day Luxury Serengeti Safari Itinerary
Day 1
Day 1 sees you catching your flight (included in price) from Kilimanjaro International Airport in Arusha to Seronera Airstrip in the heart of the Serengeti. There, you will be met by a local guide for transfer to Olmara Camp (formerly known as Ehlane Plains Camp) on the remote, eastern plains. The trip takes about 1.5 hours, during which time you are sure to spot wildlife along the way.
After checking in and enjoying lunch, afternoon game viewing activities will commence, followed by dinner back at camp. On Day 1, you'll have the opportunity to discuss the details of your game viewing programme with your guide for the duration of your safari.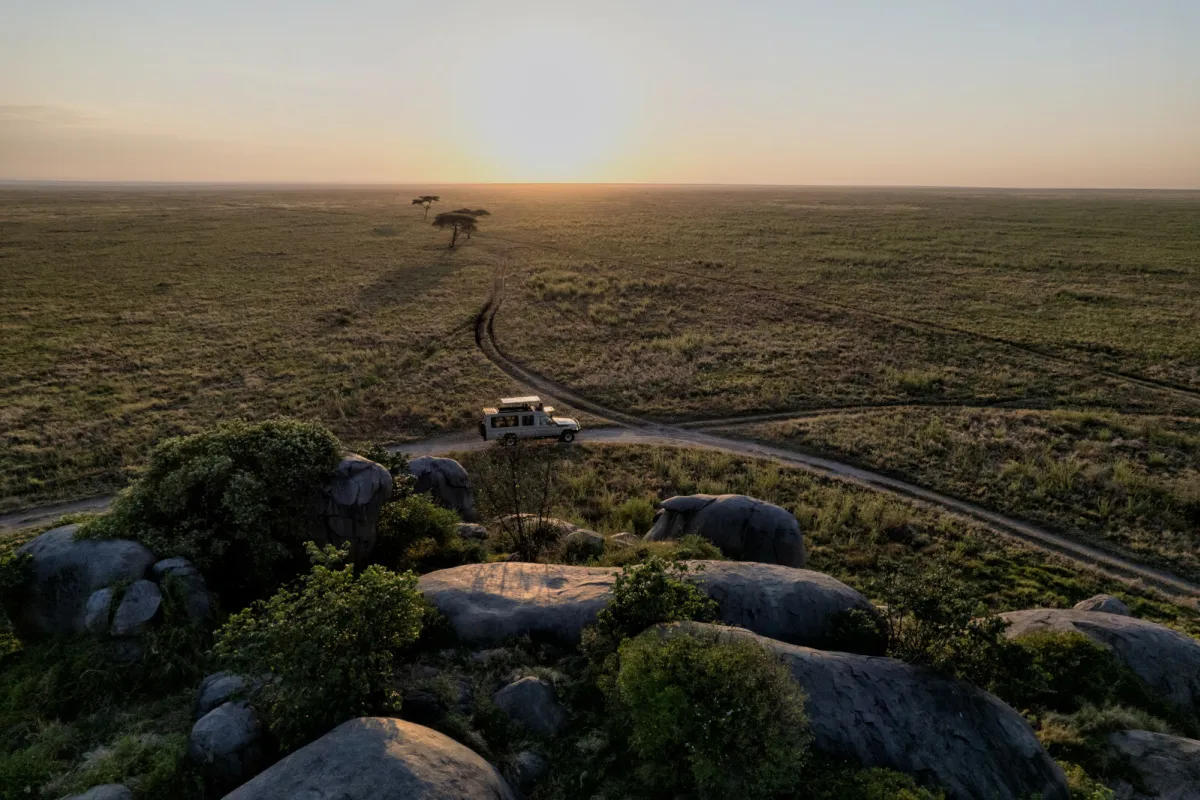 Days 2 to 4
For the next three days, you will explore the remote, game-rich stretch of the eastern Serengeti, far from the tourist hotspots where jeeps jockey for position at wildlife sightings. Your safari camp, Olmara Camp, is located in the Soit le Motonyi region, a hidden gem known to only but a few big cat researchers who spent 20 years studying cats in the area.
Off-limits to jeep-led safaris for decades, the area has only recently opened and the number of visitors to the area is strictly limited which means there's a good chance you won't encounter any other safari vehicles on your game drives.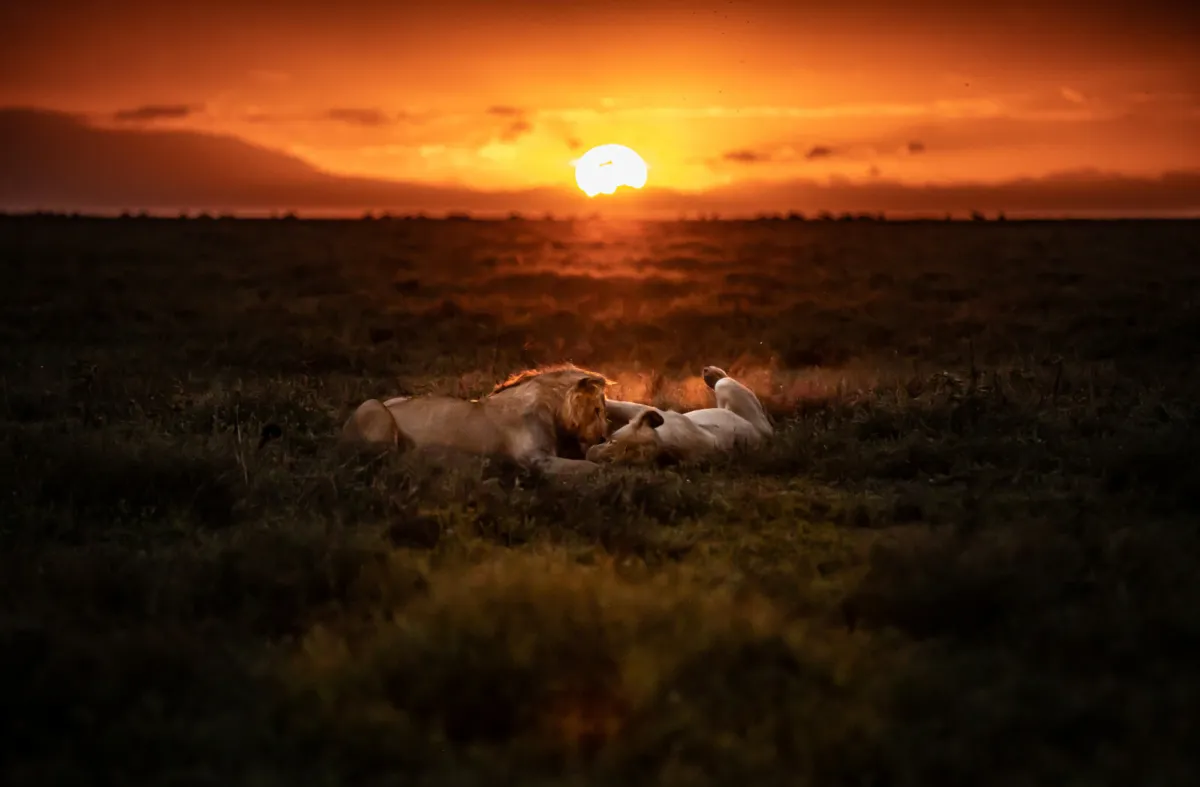 This area - the eastern Serengeti where the acacia woodlands meet the short grasses of the savannah - attracts elephant, giraffe, zebra, warthog, wildebeest, buffalo, black rhino, waterbuck, steenbok and more in large numbers which, in turn, sustains the abundant resident predator population.
With about 12 prides of lions, a large concentration of cheetahs, leopards, servals, African wild dogs and 30-strong packs of hyena thriving in the Soit le Motonyi region, fantastic game viewing is guaranteed all year round.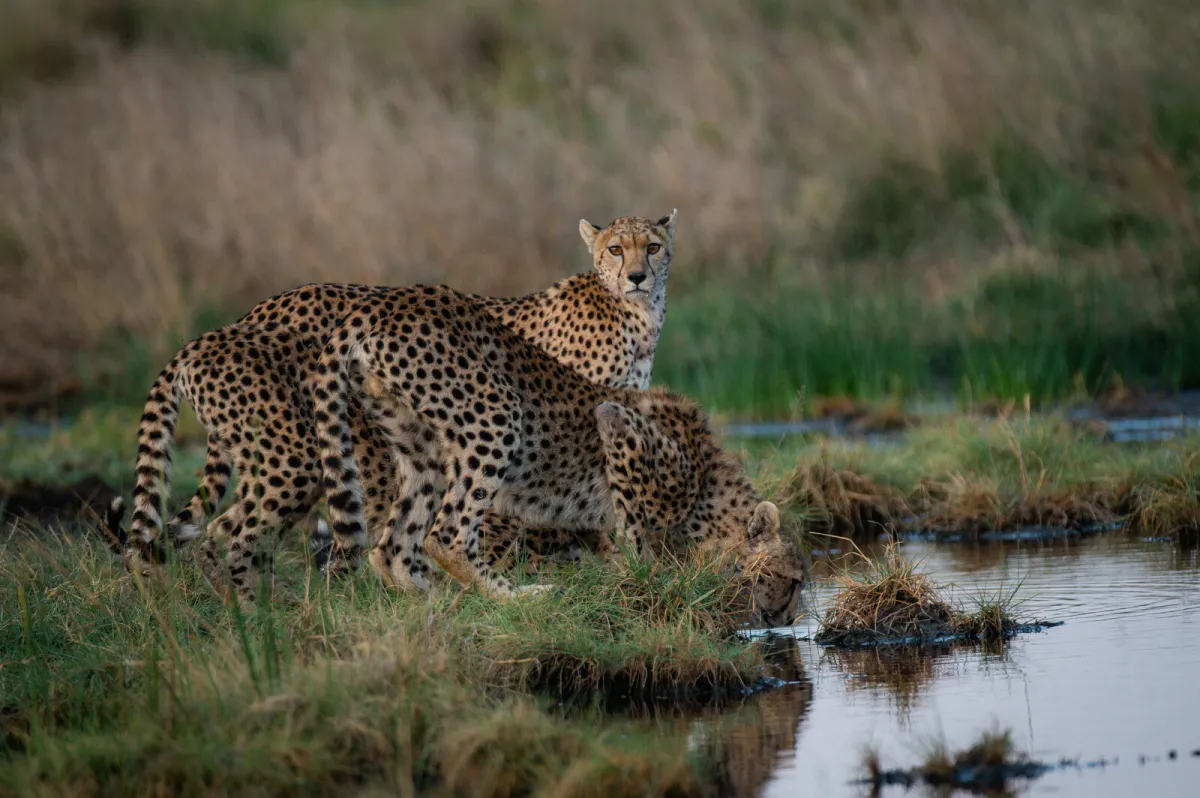 There's also a chance to watch wildlife wandering through unfenced Olmara Camp from the comfort of your en-suite, eco-friendly luxury safari tent and to hear the sounds of untamed Africa at night when you're enjoying dinner at night beneath the stars.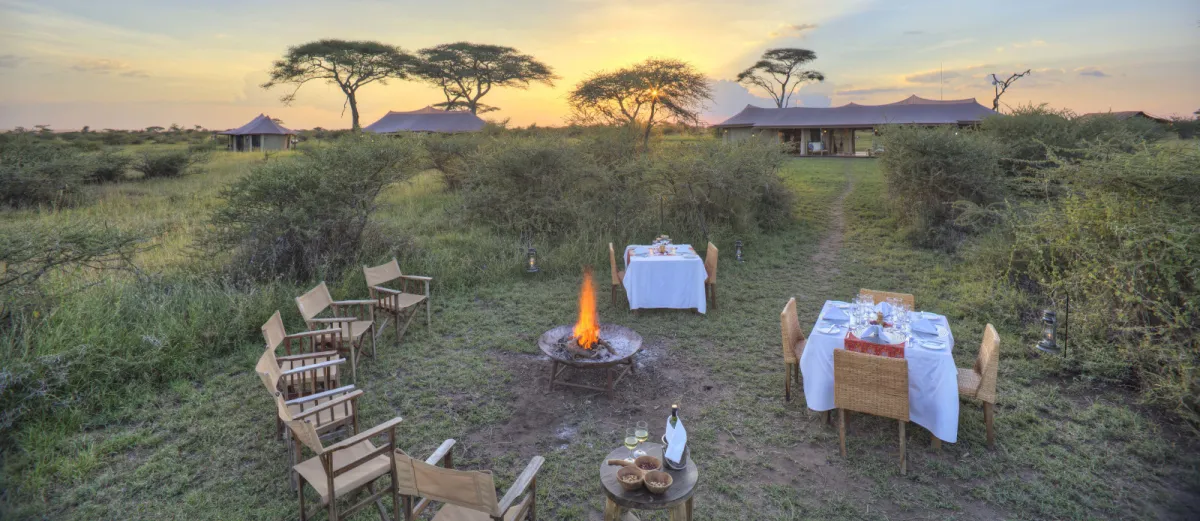 Day 5
Day 5 marks the final day of your 5 Day Luxury Serengeti Safari adventure. After your morning game viewing activities are concluded, you will check out and be transferred to Seronera Airstrip. From there you can fly to the following destinations:
Arusha Airport
Gogatende Airport
Manyara Airport
Kilimanjaro Airport
Please ask for the flight costs to your destination of choice. They are not included in the price. Also, feel free to ask us what other destinations in Tanzania combine well with this 5 Day Luxury Serengeti Safari. We would be happy to include them in our obligation-free quote.
Rates
Period
Price per person (pp)
January 1, 2023 - March 15, 2023 & June 16, 2023 - October 31, 2023 & December 20, 2023 - December 31, 2023

$4,455

£3,568

€4,152

R83,856

March 16, 2023 - June 15, 2023 & November 1, 2023 - December 19, 2023

$3,545

£2,839

€3,304

R66,728

January 1, 2024 - March 15, 2024 & June 16, 2024 - October 31, 2024 & December 20, 2024 - December 31, 2024

$4,990

£3,996

€4,651

R93,927

March 16, 2024 - June 15, 2024 & November 1, 2024 - December 19, 2024

$3,970

£3,179

€3,700

R74,727
The rate is per person sharing. Please ask us about the applicable single supplement, child policy, and child rates.
All rates on our website are provided to give a price estimate only and should not be seen as a firm quote. Likewise, our currency converter will give you a rough idea of the price in another currency, but should not be seen as a firm quote. It is only intended as a guideline, based on the daily interbank exchange rate. Please contact us to receive an accurate, free quote with no obligation.
Includes
4 nights accommodation and all meals
Water, tea, coffee, soft drinks and juice
House wine, beer and spirits
All shared and scheduled game drives
Fly-in domestic flight from Kilimanjaro Airport in Arusha to Seronera Airstrip in central Serengeti
Return airstrip to safari camp transfer
Park fees and concession levy
Excludes
Flights and taxes not specified (on departure)
Gratuities
Medical evacuation insurance
Items of a personal nature
You may also want to look at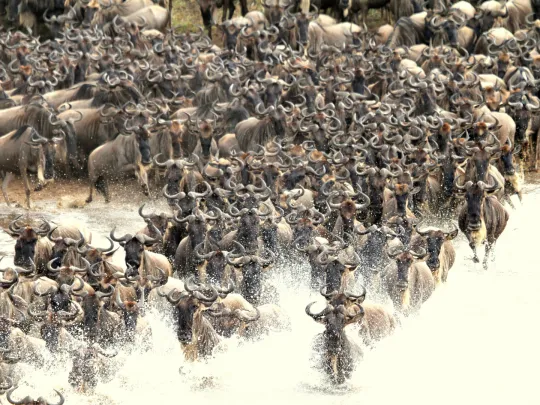 Experience the vast expanses of true wilderness and perhaps some of the best game-viewing areas on the African continent. Our 7-Day Taste of Tanzania Safari Tour takes in the untamed Tarangire, the world-renowned Serengeti (famous for the Great Migration) and Ngorongoro National Park. Accompanied by some of the country's best guides, your safety and comfort will be in excellent hands, leaving you to enjoy the safari of a lifetime at the best possible price.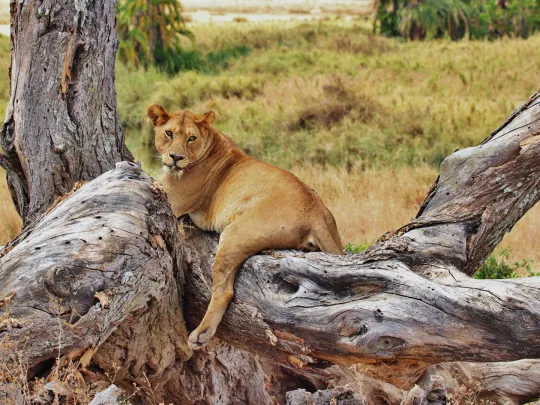 Welcome to untamed Africa! Tanzania's Southern Circuit has all the remoteness you could ask for. It's an uncrowded, unspoilt and unhurried safari experience that you'll be hard-pressed to experience elsewhere. Enjoy the top destinations of Ruaha, Katavi and Selous before rounding the trip off with 5 days at an exclusive tropical island paradise.