Accommodation in Serengeti National Park
Accommodation in Serengeti National Park
Serengeti National Park is one of Tanzania's top destinations. And for good reason. Vast plains, hilly outcrops and acacia woodlands provide habitats for an incredible array of wildlife and hosts The Great Migration. There are plenty of places to stay to suit all budgets and taste from basic campsites to tented safari camps and high-end luxury lodges.
Accommodation in Serengeti National Park and surrounding areas ranges from basic to high-end luxury. There's a wide choice for a base to explore this area of exquisite beauty and abundant wildlife. If you time it right, you may experience the breathtaking Great Migration, but even if you don't, you're guaranteed incredible game viewing and a spectacular African safari experience throughout the year.
You may also want to look at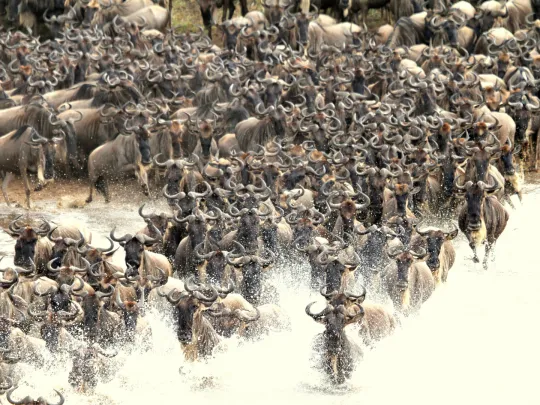 Experience the vast expanses of true wilderness and perhaps some of the best game-viewing areas on the African continent. Our 7-Day Taste of Tanzania Safari Tour takes in the untamed Tarangire, the world-renowned Serengeti (famous for the Great Migration) and Ngorongoro National Park. Accompanied by some of the country's best guides, your safety and comfort will be in excellent hands, leaving you to enjoy the safari of a lifetime at the best possible price.