Magical Madikwe - much more than just malaria-free
Magical Madikwe - much more than just malaria-free
Madikwe Game Reserve in South Africa's North-West Province, bordering on Botswana, is probably best known for being malaria-free and thus, family-friendly. But there's far more to this Big 5 game reserve ...
Hidden Gem
Although it's the fifth largest game reserve in South Africa (almost 750 km²), Madikwe is also one of the lesser-known and, therefore, less crowded wildlife reserves. It also happens to be one of the best conservation areas in Africa and offers the Big 5 (elephant, rhino, buffalo, leopard and lion) as well as cheetah and wild dog. It has a range of tented and luxury safari lodges to choose from and, as it's malaria-free, it's a great destination for multi-generational and family safaris. Some of the more exclusive lodges are also perfect as honeymoon and romantic getaway destinations.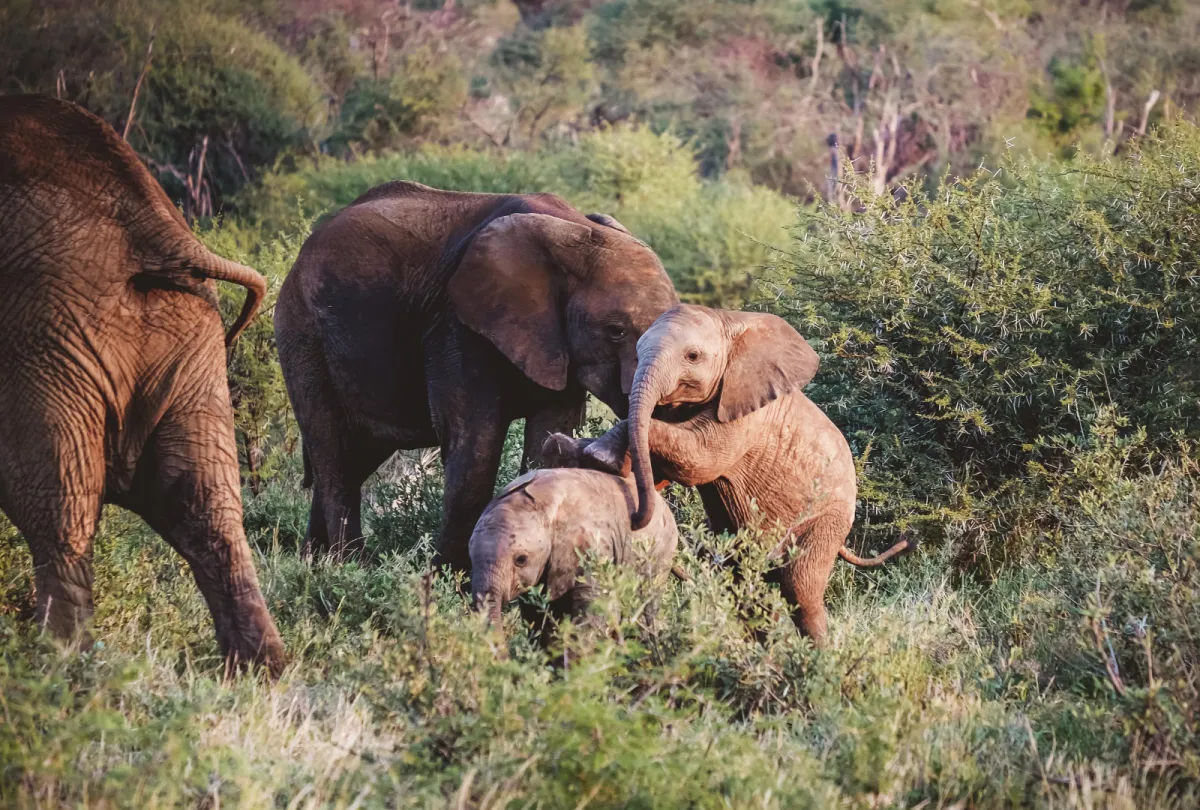 Conservation Success Story
The land Madikwe now occupies was previously an over-grazed, over-farmed wasteland. After various land-viability studies by the government, it was decided that the best solution was for a game reserve that could uplift the local community by providing jobs and income through tourism.
This resulting three-way co-operative between state, private business and the surrounding communities has proved to be a sustainable working model and a shining example for similar developments throughout Africa. The private sector has funded the construction of some safari lodges, while other community lodges are owned and run by the local communities, creating a healthy economic environment.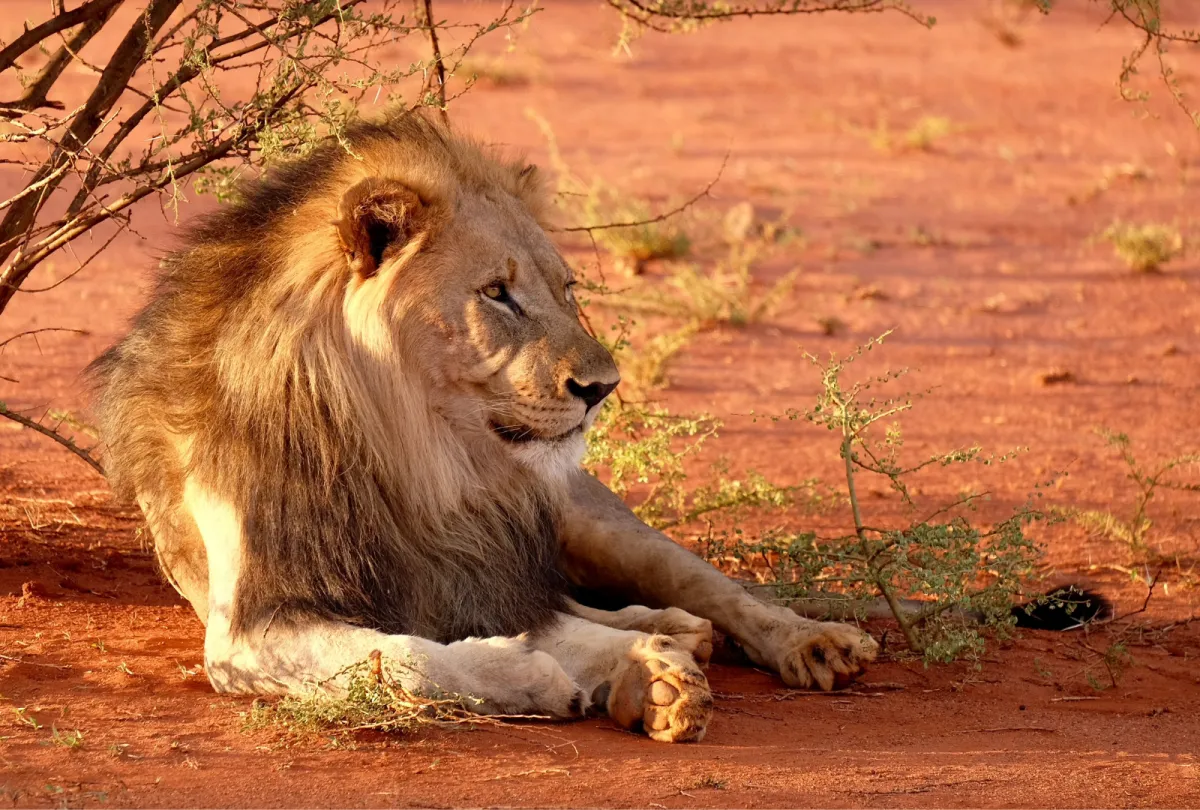 Biggest Wildlife Relocation Ever
In 1991, the government initiated Operation Phoenix – the largest wildlife translocation the world has ever seen. Once the designated lands had been enclosed in a 150 km perimeter fence, electrified to prevent the escape of elephants and large predators, the capture and release programme began. By 1997, some 10,000 mammals had been relocated from other national parks.
It was the first time entire families of elephants were relocated. It was also the first instance where African wild dogs (Lyacon pictus) were introduced into a fenced reserve and an initial group of six wild dogs were moved to the reserve in 1994. Their progress has had its challenges – with deaths due to territorial clashes, lion attacks and rabies outbreaks but, nevertheless, these highly endangered animals seem to flourish in Madikwe, bouncing back from any setbacks.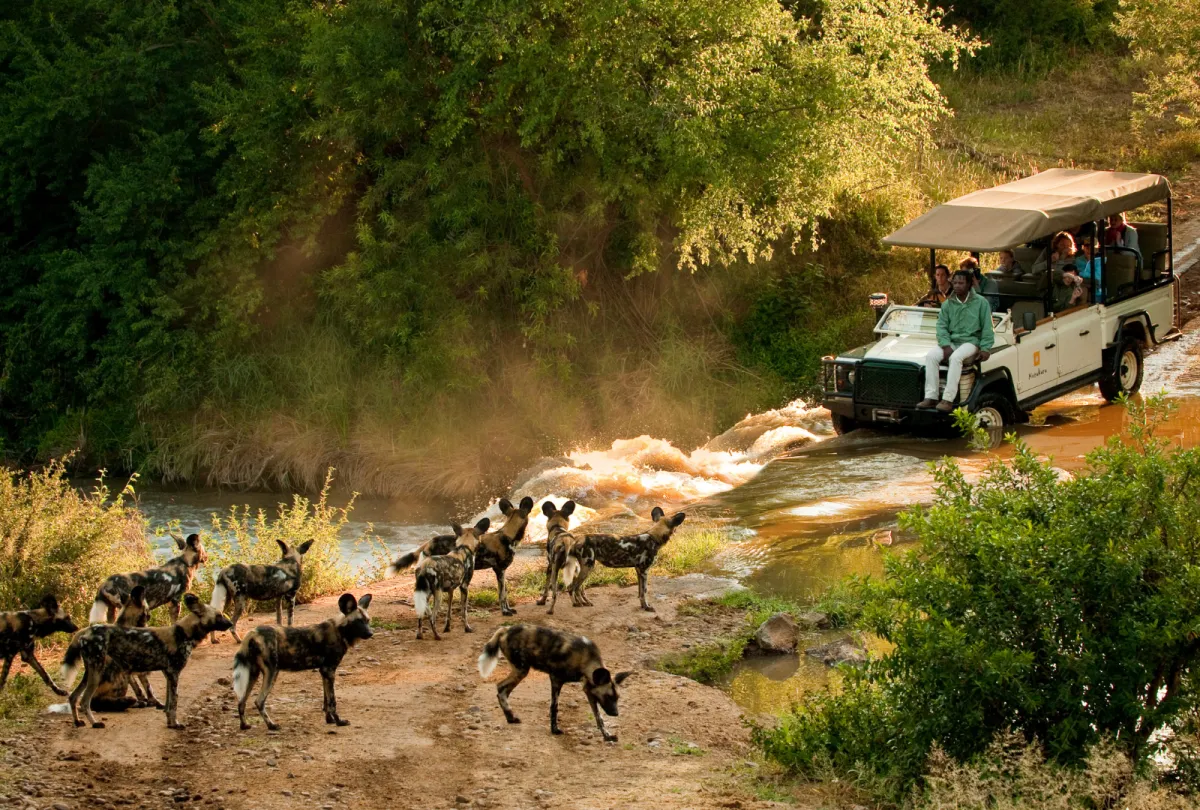 Madikwe has another unique distinction: it's one of the few game reserves in the world proclaimed simply by virtue of it being the best and most sustainable land use for an area.
Huge Diversity of Wildlife
Madikwe straddles two distinct vegetation areas – the Kalahari thornveld (western sector) and the Lowveld bush (eastern sector) – providing an incredible diversity of landscapes and varieties of fauna and flora. In fact, you're able to see different species not usually both present in many of the other national parks – like brown and spotted hyena; springbok and impala; typical plains game like zebra, giraffe, wildebeest and kudu, as well as typical Kalahari or desert species like Gemsbok (Oryx).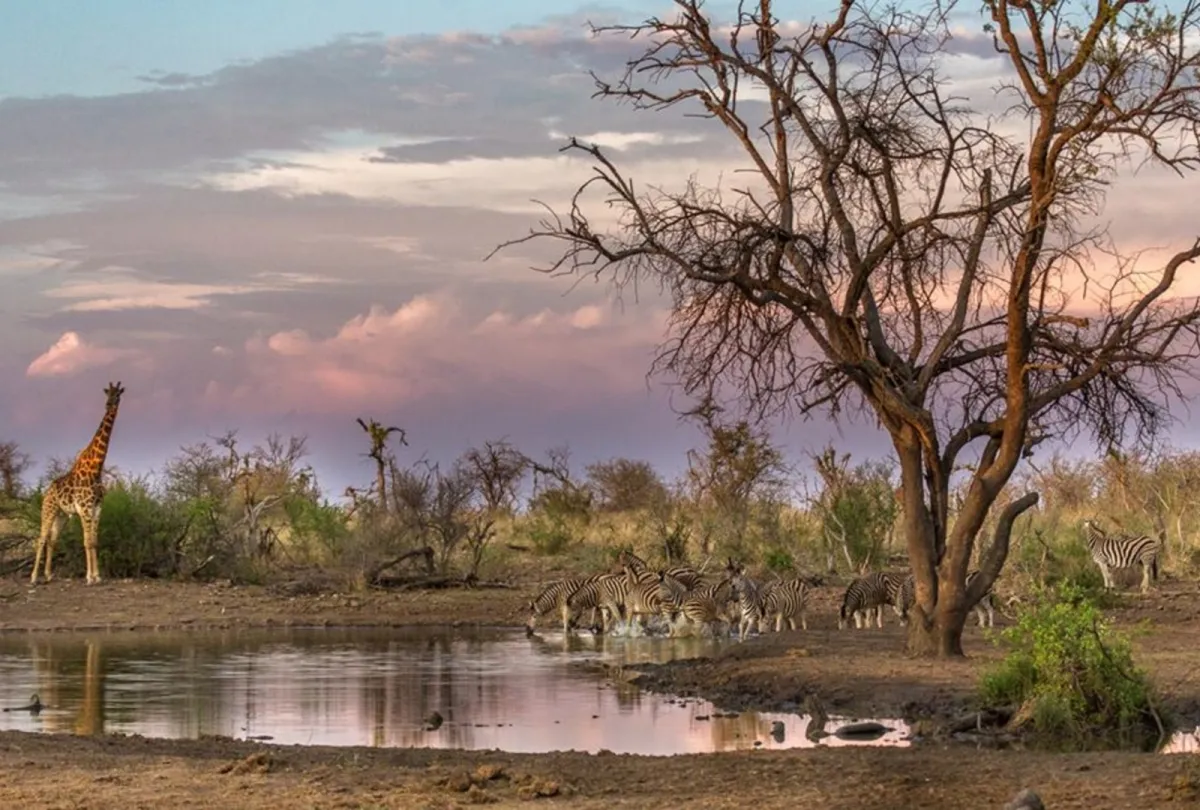 In Madikwe, you have every chance of spotting the Big 5 (both white and black rhino), cheetah, wild dog, giraffe, zebra and hippo. Other smaller mammals you're likely to encounter include oribi and duiker, honey badger, otter, serval, fox and jackal, meerkat, mongoose, antbear, baboon, porcupine, warthog, squirrel, bushbaby and hedgehog. The diverse vegetation of Madikwe also offers a haven for birds with over 350 species recorded on the reserve, both local residents and migrant visitors.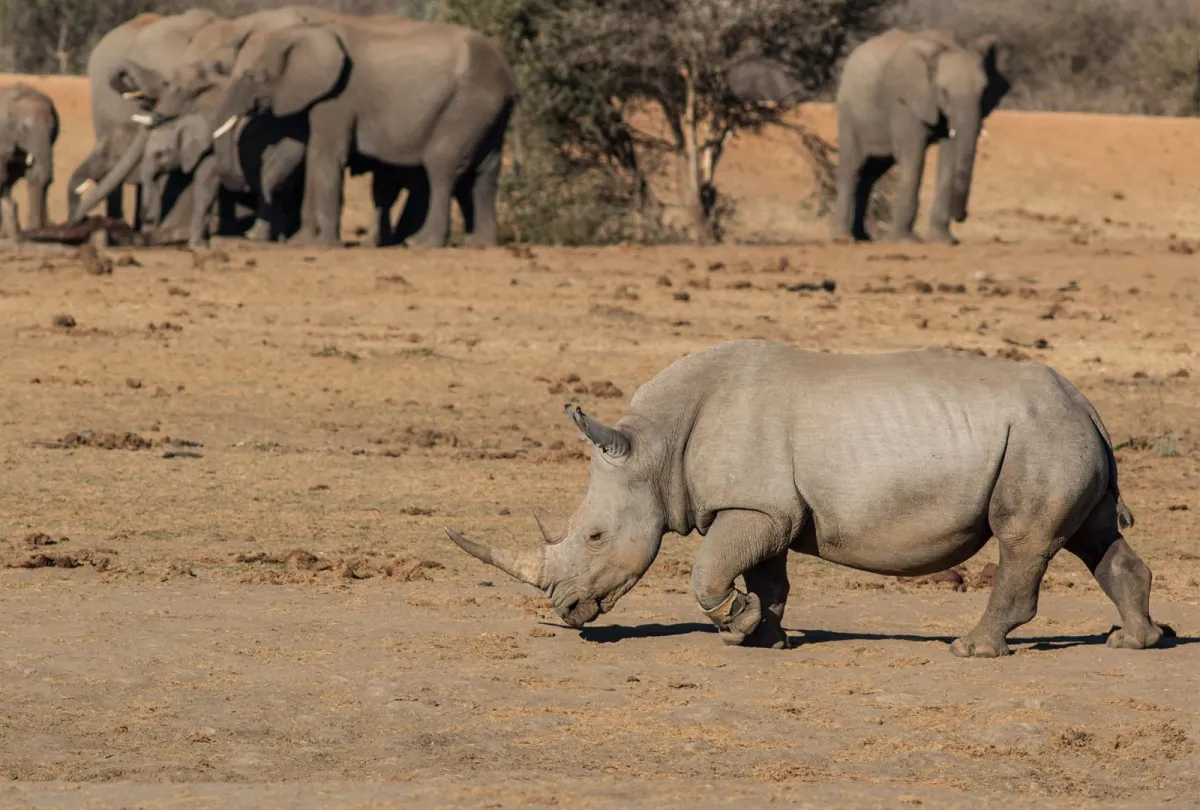 Madikwe, with its dramatically different landscapes, wide-open spaces, towering viewpoints and diverse wildlife and birds is an outdoors photographer's dream.
Layout of Madikwe
Broadly speaking, the western part of Madikwe is dry and a bit more open. The eastern part of Madikwe has some typical bushveld savanna but also a lot of sickle bush thickets which are favoured by buffalo and black rhino. To the north are some open plains where you're likely to find herds of springbok. The south is usually quieter with fewer roads and lodges, where the dramatic hills and mountains form a beautiful backdrop to the scenery.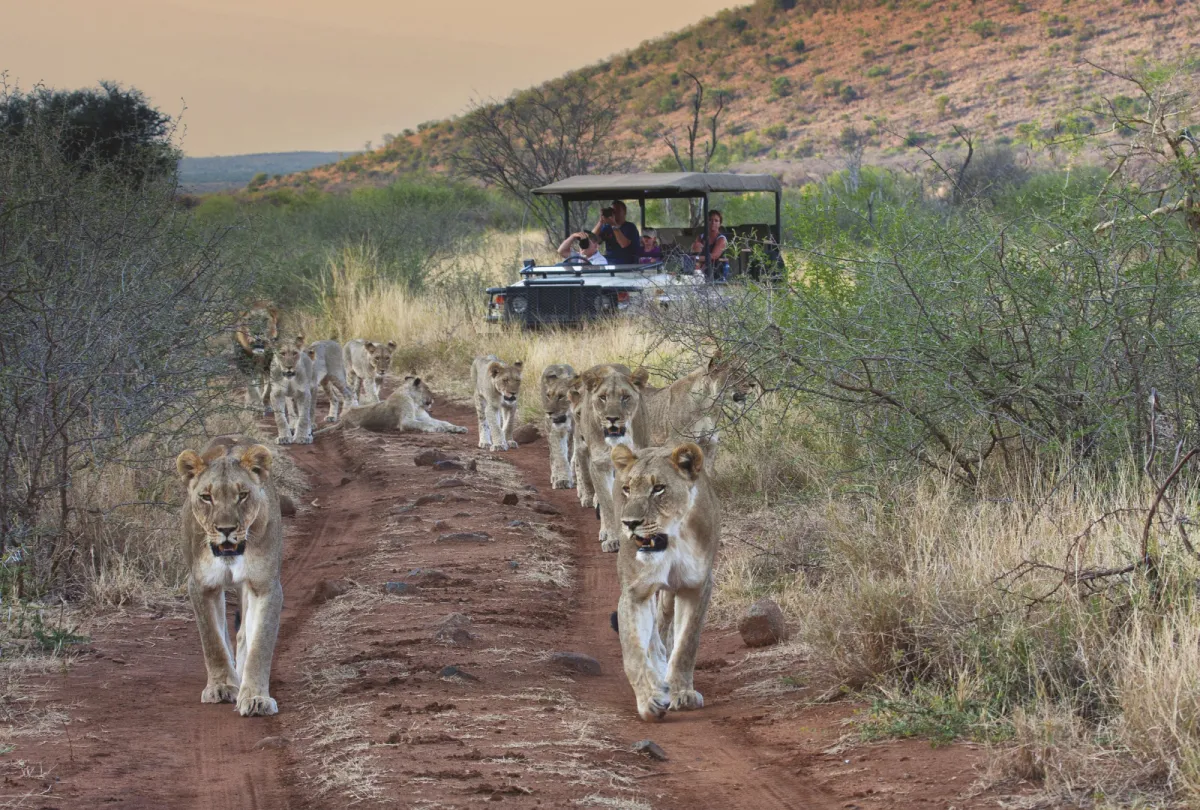 Because of these differences in vegetation and landscape, it is a good idea during your stay to try and combine a lodge in the eastern part of Madikwe with a lodge in the west. By spending a couple of nights at each, you'll get a great overview of the landscape and scenery of Madikwe and enjoy different game drives in various parts of the reserve.
Range of Accommodation to Choose From
Accommodation in Madikwe is mainly in luxury private game lodges rated 4 and 5 stars and the standards are high. There's also the charming Mosetlha Bush Camp – situated literally in the heart of Madikwe, which offers a more rustic experience. Because Madikwe is in a malaria-free zone, it's a favourite with families with children and many of the lodges are child friendly with dedicated activity and entertainment programmes. Other lodges are exclusive use and there are also lodges that are ideal for romantic getaways and honeymoons with star beds (open-air, luxurious, sleep-out platforms).
There are no day visitors or self-drive tourists allowed in Madikwe: you need to be a guest of one of the lodges. You'll go on conducted game drives in your lodge's open safari vehicles, always accompanied by an experienced guide/driver. Some of the lodges also use trackers.
Some of the More Affordable Options:
Best Family-Friendly Options:
Best Honeymoon/Exclusive Small-Group Options: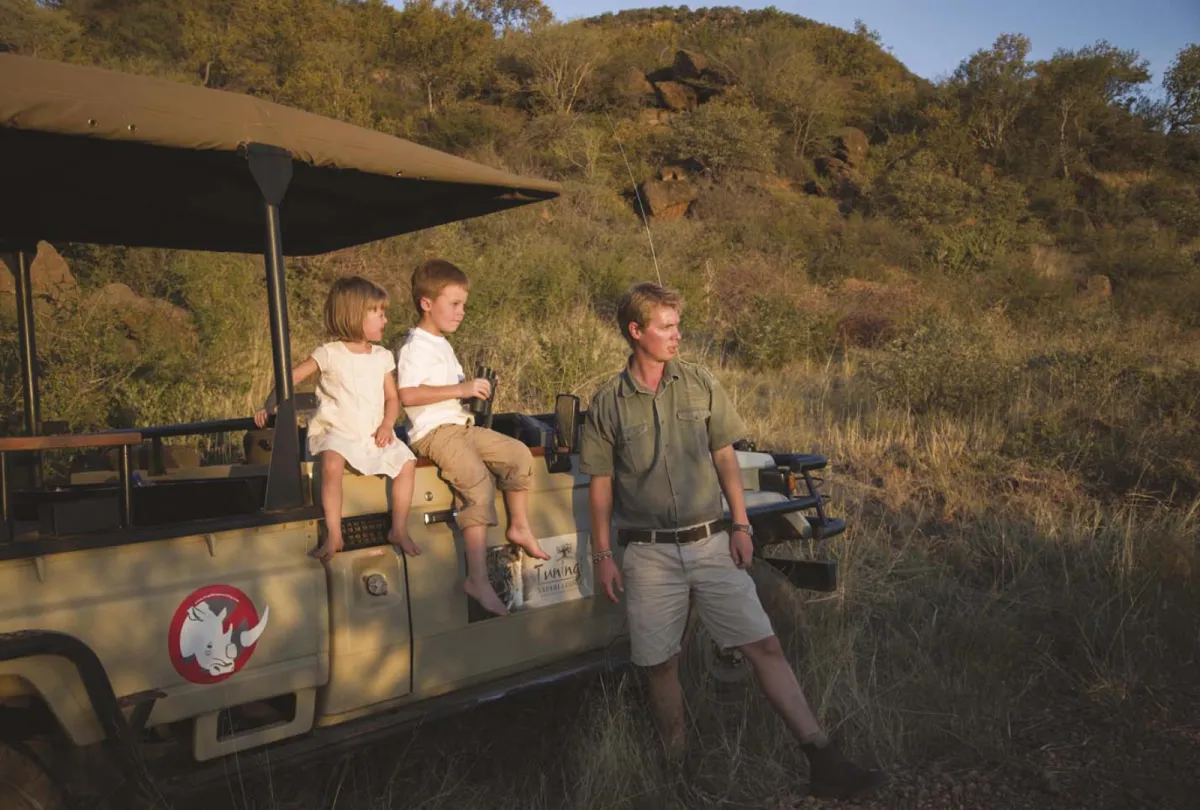 Easy to Get To
Madikwe is about a 3h30min drive from Johannesburg/Pretoria. Most of the lodges are within easy reach of the eastern and western gates.
Nearby airports: Gaborone airport (28kms)/ O.R. Tambo International (369kms). Madikwe has two airstrips for use by private aircraft.
Nearest cities: Johannesburg, Pretoria, Rustenburg, Zeerust, Gaberone
Madikwe Game Reserve is within easy reach of Johannesburg and Pretoria as well as close to Gaborone (20 kms), which makes it the ideal starting or endpoint of a safari, especially when combined with a trip to Botswana.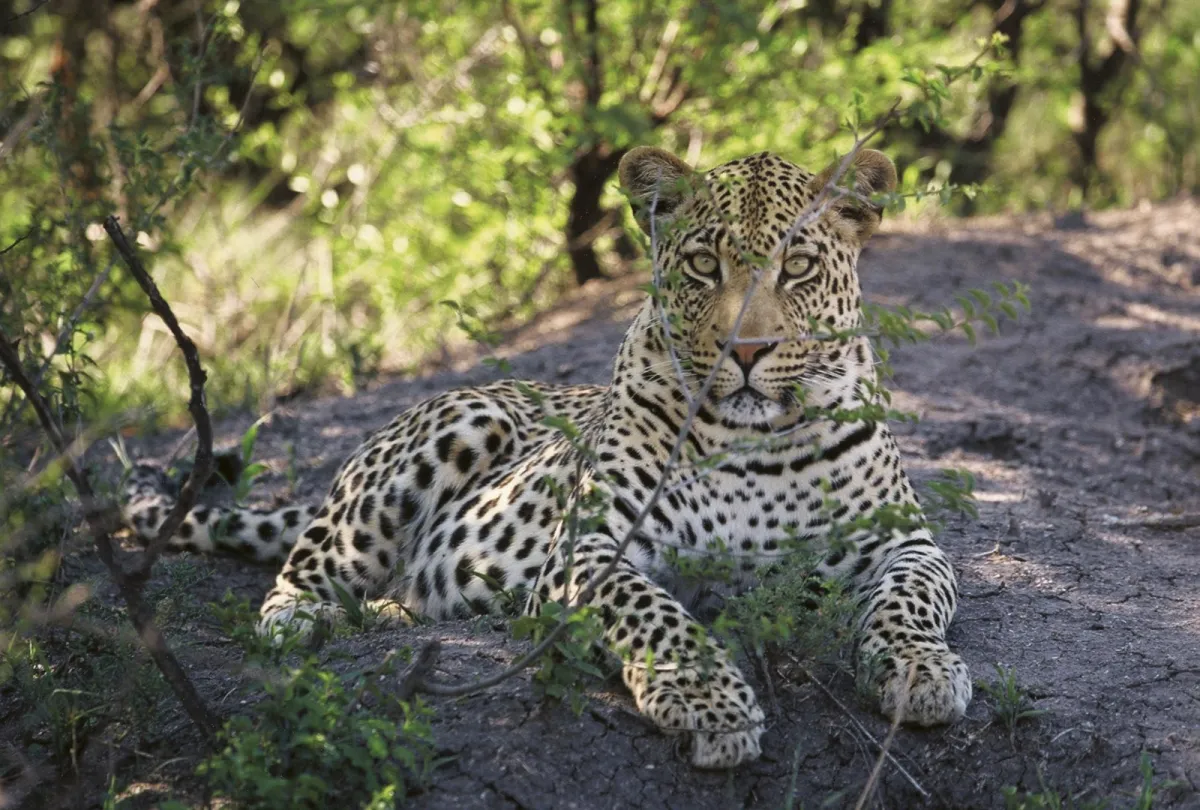 Best Time to Go
Madikwe Game Reserve is a good year-round safari destination as it is a single unit conservation area (the park is fenced and no migration takes place).
The rainy season is in the summertime, between October and April. Days can be hot - average 31°C (88°F). It's also an exciting time with many babies being born and the bush turning green again.
The drier, winter months offer prime game viewing as the vegetation is thinner and the animals often congregate around shrinking water sources. Days are crisp and clear, 22°C (72°F) on average. Nights can be cold – down to 2°C (35.5°F) – and early morning and evening game drives can be very chilly - bring your winter woollies: scarves, gloves, beanies and really warm jackets. The lodges provide blankets and some even provide hot water bottles to keep you snug.
Madikwe – the Quick Facts:
It's the 5th largest game reserve in South Africa – at around 75,000 hectares.
Madikwe is regarded as one of the best conservation areas in Africa.
Madikwe is roughly 3,5 hours by car from Johannesburg/Pretoria.
There is a mix of luxury private lodges as well as community-based lodges.
Madikwe is run on a successful cooperative basis between North West Parks and Tourism Board, local communities and the private sector.
Madikwe is the site of the biggest wildlife translocation programme in history – Operation Phoenix – which saw more than 8,000 animals of 28 species released into the reserve.
Day visitors are not permitted at Madikwe – which drastically reduces the number of vehicles on the roads and at game sightings.
The reserve lies within a transition region between Lowveld bushveld and Kalahari thornveld, which results in an incredible diversity of species from both ecosystems.
Madikwe is home to 66 mammal species including the Big Five and over 300 local and migrant bird species.
Madikwe is arguably South Africa's top malaria-free safari destination.
Have you been to Madikwe? Where did you stay? How was your safari? Please share your impressions and experiences with us in the comments below …
You may also want to look at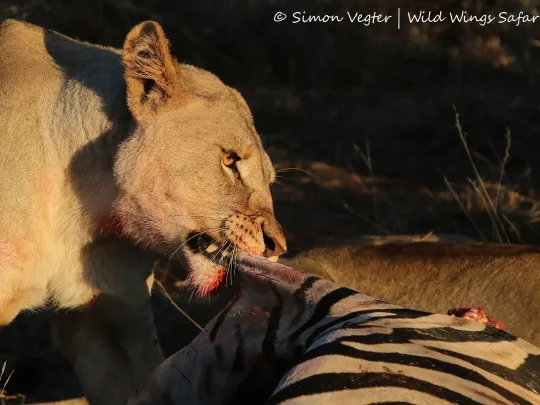 Everybody knows about the bigger, more famous, game parks in Africa: Serengeti, Kruger, Masai Mara, to name just three. Here we bring you five of our favourite less well-known parks, and why they're worth a visit.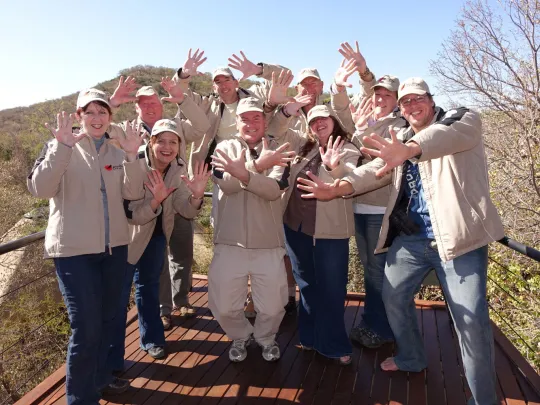 Wild Wings Safaris is celebrating its 10 year birthday! In this blog, we look back on 10 amazing years of creating unforgettable safari experiences.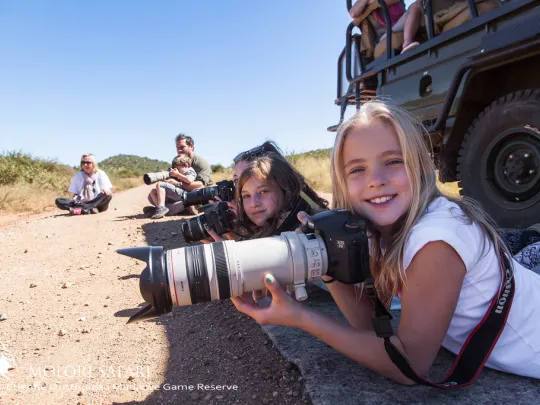 There seem to be misconceptions about being able to take children on an African safari. Some parents stress about child-minding services for their kids while they're out on game drives. There's no need to stress. Many safari lodges and tented camps in top destinations are extremely child-friendly - some even have dedicated entertainment and wildlife activity programmes to ensure your children enjoy their safari just as much as you do!
About the author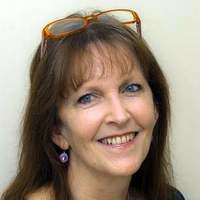 Alison
A 'word smith' or copywriter with over 25 years experience, love travelling, wildlife and conservation; fascinated by alternative energy, alternative building and alternative health. Consummate reader and traveller, both internationally and southern Africa. Have two remarkable daughters that continue to amaze and teach me daily. Consider myself privileged to live on the best continent on the planet.