Size Does Matter - So Let's Focus on the Little Ones
Size Does Matter - So Let's Focus on the Little Ones
With the long Spring and Festive Season breaks coming up, you may not be aware that many safari lodges and camps are genuinely family friendly – that is, not only do they tolerate children, they actively welcome them! Some have even devised and developed a range of fun activities and clubs to keep your little ones happy, entertained, educated and exploring ...
As a parent, you'll know full well that a happy child = a happy parent. And what more could you wish for on your African safari? So stop thinking about what to do with your kids while you're on safari. Bring them along to share an experience they'll never forget.
We've put together a selection of some terrific, child-friendly safari lodges to give you an idea of what's on offer. (Don't have children? No problem, these are great lodges you could easily enjoy on safari with your parents, too. Or recommend to your friends that do have kids.)
Child-friendly lodges in Greater Kruger National Park
Mohlabetsi Safari Lodge
Balule Game Reserve, part of the Greater Kruger National Park.
This is an affordable, family-friendly and intimate lodge with only six African-style thatched rondavels and two family lodges, each with two rooms with an inter-leading door for privacy. The main room has a queen bed and the other has two single beds. A divan can be added for a third child sharing. Each room is en-suite with an open-air shower.
There are lovely shady lawns beneath ancient trees where the children can stretch their legs after a good game viewing outing. The lodge overlooks an active waterhole which you can watch from its generous decks.
Rates per person sharing per night:
2014: Adults - R2400, children under 12 - R1200
2015: Adults - R2625, children under 12 - R1325
Includes accommodation, all meals, two game activities daily.
Special Offer: Stay for 3 nights, pay for only 2. Children sharing with parents are half price. Valid from 1 - 30 September 2014 AND 1 May - 31 July 2015 and 1 - 30 September 2015
Gomo Gomo Game Lodge
Klaserie Private Nature Reserve, part of Greater Kruger National Park and sharing unfenced boundaries.
A private, intimate camp, Gomo Gomo has 4 x 2-bed en-suite chalets and 4 x 4-bed family chalets with shared luxury bathroom. Children are welcome at this lodge and all ages are able to join the game drives in open safari vehicles, conducted by experienced rangers and a Shangaan tracker. However, only children over 12 may join the guided bush walks, which provide the opportunity to track game on foot. A shorter bush walk is offered around the camp for those under 12.
Rates per person sharing:
Children 2 years and under stay free, children 3 to 12 years pay half and children aged 13 and upwards pay full adult rate.
1 August to 31 December 2014 - R2100
1 January to 30 April 2014 – R2250
1 May to 31 July 2015 – R1930 (Winter special)
Includes all accommodation and meals, two game activities each day.
Simbavati River Lodge
Timbavati Private Nature Reserve, within Greater Kruger National Park
Built on the shady banks of a scenic river, Simbavati is a warm and welcoming family-style lodge, with 8 luxury tents and 3 thatched family chalets, all en-suite. Children have an activity plan to help them discover more about the fascinating world of wildlife, with loads of reference books to assist, and hands-on bush-tracking with an experienced ranger. There's also an activity room at their disposal, stocked with games, toys and board games, and an inviting swimming pool.
Children aged 6 and older are allowed on game drives. If you have younger children, you can arrange a dedicated private vehicle (please book ahead). All children have to pay the compulsory conservation fee (please ask for latest rate). Babysitters are available (additional cost) during mealtimes and game drives.
Rates per person sharing in Family Chalets:
1 September 2014 – 31 October 2015: R3950 per adult, R2962 for 3rd and 4th child over 12 sharing, R1975 for children aged 4 – 11 years. Children under 3 years stay free, meals included.
Includes all standard meals, accommodation and two game drives per day.
The Kingdom Hotel, Victoria Falls - Zimbabwe
Just its appearance will enthral your children. It looks like something out of "King Solomon's Mines" era, or from a lost civilisation. In fact, The Kingdom Hotel's architecture resembles the grand style of the ancient 'Great Zimbabwe'. It's become one of Victoria Fall's best-known family hotels, offering affordability, quality and comfort. Centrally located and close to all the town's major attractions, it's a short walk to the entrance of Victoria Falls.
Its facilities are very family orientated: three swimming pools, including a paddling pool for toddlers, a wide choice of restaurants to suit all tastes, the Great Enclosure indoor entertainment area with a supervised play area, babysitting services (own cost) and an on-site activity-booking facility.
Of The Kingdom's 294 rooms, 74 are family rooms: 34 with king size beds and bunk beds and 40 with twin beds and bunk beds.
Rates per person sharing in Standard rooms:
Valid until 31 December 2014: US$ 133 adults, children under 11 sharing stay free (max. 2 per room) and pay 50% for meals, children 12 – 16 years pay 50% of single rate and full price for meals.
2-night special package: US$ 308 per person sharing, includes airport transfers from Victoria Falls Airport, 2 nights' accommodation, breakfast daily and a sunset cruise on the Zambezi River, including drinks and snacks.
Botswana Family Lodges
Chobe Marina Lodge
Chobe National Park
Perfectly located on the edge of the Chobe River, almost where four African countries meet: Botswana, Zambia, Zimbabwe and Namibia. Victoria Falls is about 70 km away. It's a fair-sized lodge with 66 rooms ranging from studios to chalets, apartments to suites. There's a choice of formal and family restaurants and poolside and riverside bars. Children under 12 are allowed on game drives, at the manager's discretion. The Chobe area is alive with wildlife and offers some of the best game viewing options by open safari vehicle, boat and sunset cruises.
Standard Room rates:
1 May – 30 November 2014: US$ 410 – adults, US$ 205 - children aged 7-11 sharing, under 6 stay free.
1 December 2014 – 30 April 2015: US$ 365 adults, US$ 182 – children aged 7-11 sharing, under 6 stay free.
Rates include: accommodation and all meals, two game activities daily
Nxabega Okavango Tented Camp
Okavango Delta
Beautifully situated in this watery wonderland, Nxabega is a permanent camp with only 9 tented suites, some of which can accommodate an extra bed for children under 16 sharing. While children of all ages are welcome at Nxabega, those aged 6 -12 are only permitted on game drives at the lodge manager's discretion. 12 years and older can enjoy game drives and the unique experience of game viewing by mokoro. Only children 16 and over can enjoy the bush walks.
Unfortunately, children under 6 can't take part in any of the game viewing activities (this is wild Africa and too risky); there are child-minders available during these activities so you are still free to enjoy them (own cost).
The special WILDchild package is offered at Nxabega, as it's part of the &Beyond lodge group. This is a fun and interactive programme that offers children the opportunity to learn about and discover nature, new experiences and cultures. They each receive a personalised, age-appropriate goodie bag filled with games, stationery and toys.
Standard Rates:
1 June – 31 October 2014: Adults US$ 1200 pp sharing, Children 6-16 US$ 600 pp sharing
1 November – 31 December 2014: Adults US$ 775 pp sharing, Children 6-16 US$ 387.50 pp sharing
1 January – 31 March 2015: Adults US$ 625 pp sharing, Children 6-16 US$ 312.50 pp sharing
Children under 6 years sharing stay free.
Rates include accommodation and all meals, beverages and local-brand wines, spirits and beers, laundry, safari activities, emergency medical evacuation insurance, VAT, transfers to and from lodge airstrip.
Madikwe Game Reserve (Big 5 & Malaria-free)
Madikwe Safari Lodge
Madikwe is one of the largest and more remote reserves in north-west South Africa, very popular with families as it offers a malaria-free, Big 5 safari. Of the three lodges at Madikwe Safari Lodge, Lelapa (means family in the local tongue) is perfect for a family safari for all generations.
With 12 generous suites, Lelapa has a home-away-from-home atmosphere with all the creature comforts you could wish for. A good deal of thought and planning has gone into making children feel welcome and a part of this safari experience - from specially planned meals to unique outings, making plaster-of-Paris moulds of animal paw-print, baking and pizza making, star gazing and loads more activities to involve, educate and entertain; leaving you free to really unwind and enjoy your safari experience.
Children over 6 years are welcome on adult game drives, children aged 2 - 6 may only go on family safari vehicles which do not go on close sightings of lion and elephant. Baby sitters are available (own cost). No bush walks for kids under 16 years of age; unfortunately, no game drives for kids under 2.
Standard suite rates per night:
1 Sept 2014 – 10 Jan 2015 (excl. peak): Adults – R5 640 pp sharing, Children 6 – 15 years – R2 820 pp sharing
19 Dec – 4 Jan 2015 (peak season – min 3 nights' stay): Adults - R6 480 pp sharing, Children 6 – 15 years – R3 240 pp sharing
12 Jan – 30 April 2015: Adults – R5 720 pp sharing, Children 6 – 15 years – R2 860 pp sharing
1 May – 31 Aug 2015: Adults – R4 720 pp sharing, Children 6 – 15 years – R2 360 pp sharing
Children 5 years and under stay free
Includes: luxury accommodation in a suite with private plunge pool, all meals, teas/coffees, soft drinks, local beers, wines and spirits, game drives and refreshments, transfers to and from Eastern Madikwe
Special Cape Town Add-On: Book 3 nights at Lelapa and receive 2 nights free at either More More Quarters luxury apartments or a Cape Cadogan Standard Room, both in Cape Town. Offer valid until 18 December 2014 and from 5 – 11 January 2015, subject to availability. T&C apply. Must specify "Madikwe SeeMORE package" on enquiry.
Tau Game Lodge
Probably the biggest safari lodge in malaria-free, Big 5 Madikwe, Tau is situated on the far northern border of the park. Privately owned, the lodge can accommodate up to 60 people in 30 luxury chalets, each with a private viewing deck overlooking the vast, very active waterhole. The Family suites and Family units have two spacious bedrooms, are semi inter-leading and share a comfortable lounge.
Tau has an extensive children's programme. Children 3 – 5 years are automatic members of the Tau Cubz Club which stimulates and entertains with a host of fun activities, projects and special game drives. Children 6 – 11 join the adult game drives and are then free to enjoy Cubz Club activities with their siblings. There's a large playroom kitted out with an array of arts and crafts for supervised activities. The curio shop also stocks entertaining wildlife puzzles, interactive DVDs and games. Early dinners can also be arranged and baby sitters are available (own cost).
Family Unit/Suite Rates:
1 September – 31 October 2014: Adults – R3 300 pp sharing
1 November 2014 – 30 April 2015: Adults – R3600 pp sharing
Child rates:
Children 0 – 5 years: Stay free
Children 6 – 11 years: Adult rates if sharing in family units/suites; 50% of adult rates if sharing in deluxe chalet if 2 children and 2 adults.
Children 12+ years: Adult rates.
And this list is by no means definitive. There are many excellent, child-friendly - and multi-generational - tented safari camps and safari lodges where your whole family can get enjoy the safari of a lifetime - a very special time together. Let us know where you're considering going on safari to - and we'll gladly give you some great family-oriented options.
Have you been on safari with your children before? Would you consider it? Please let us know your thoughts, comments and concerns in the comments below.
About the author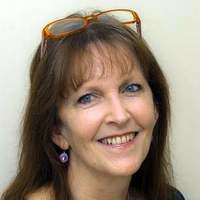 Alison
A 'word smith' or copywriter with over 25 years experience, love travelling, wildlife and conservation; fascinated by alternative energy, alternative building and alternative health. Consummate reader and traveller, both internationally and southern Africa. Have two remarkable daughters that continue to amaze and teach me daily. Consider myself privileged to live on the best continent on the planet.