Five Lesser-Known Safari Destination Gems
Five Lesser-Known Safari Destination Gems
While the Serengeti, Kruger Park and Etosha are incredible places to visit, Africa offers its guests way more than just the well-known parks. In remote and not-so-remote corners of Africa are a whole bunch of incredible, lesser-known parks, offering visitors a safari that they'll remember lifelong.
Here we list just five of our favourites in Southern Africa.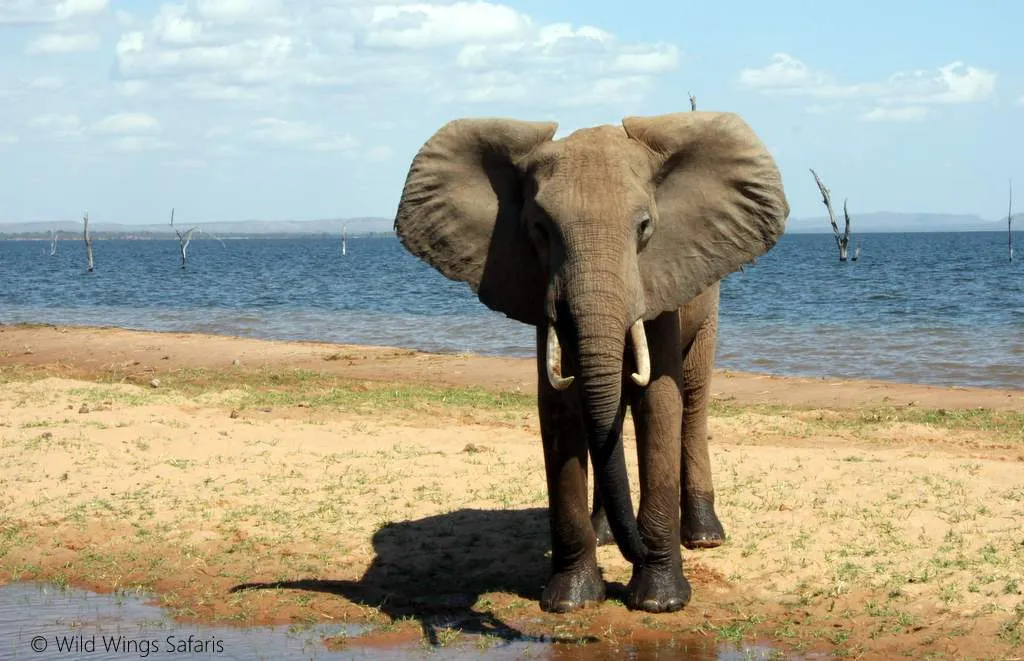 Home to the Big Five and situated on the shores of Lake Kariba, Matusadona is a special spot, teeming with game. Accessible only by boat from the town of Kariba or, by 4WD only during the dry season, this park offers a truly wild African experience.
Game viewing is by houseboat, canoe or by foot with expert guides and you can expect to see all of Africa's favourites including elephant, rhino, a range of antelope, buffalo, zebra and, of course, plenty of hippo. The birdlife, too, is pretty spectacular.
Bumi Hills Safari Lodge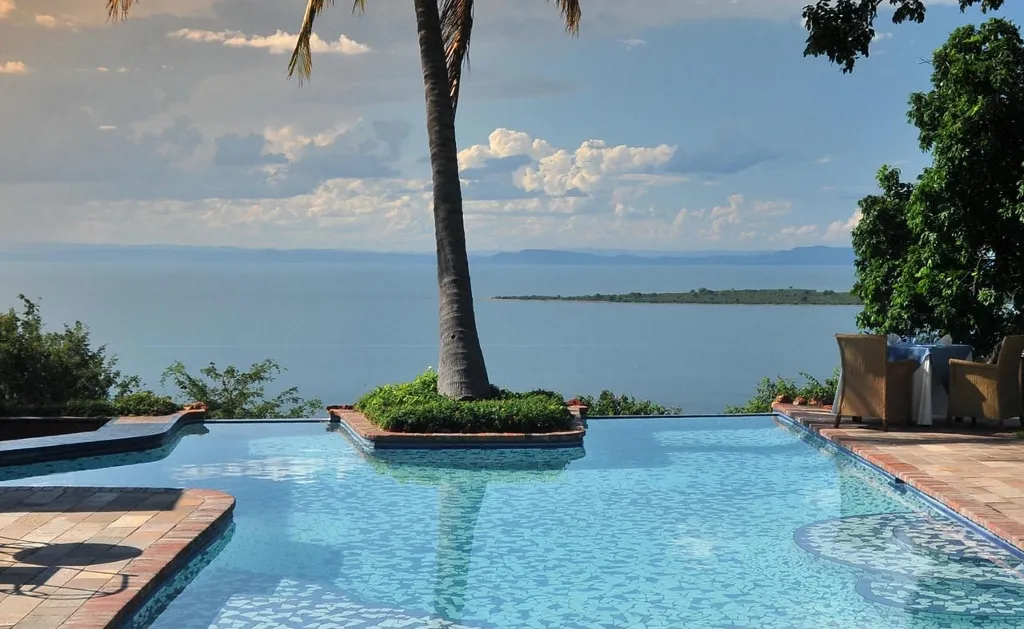 Situated in a private conservation area just out of Matusadona, Bumi Hills Safari Lodge is perched on a hill overlooking Lake Kariba. Luxurious rooms offer incredible views across the lake and the infinity pool is breath-taking in its beauty.
Musango Safari Camp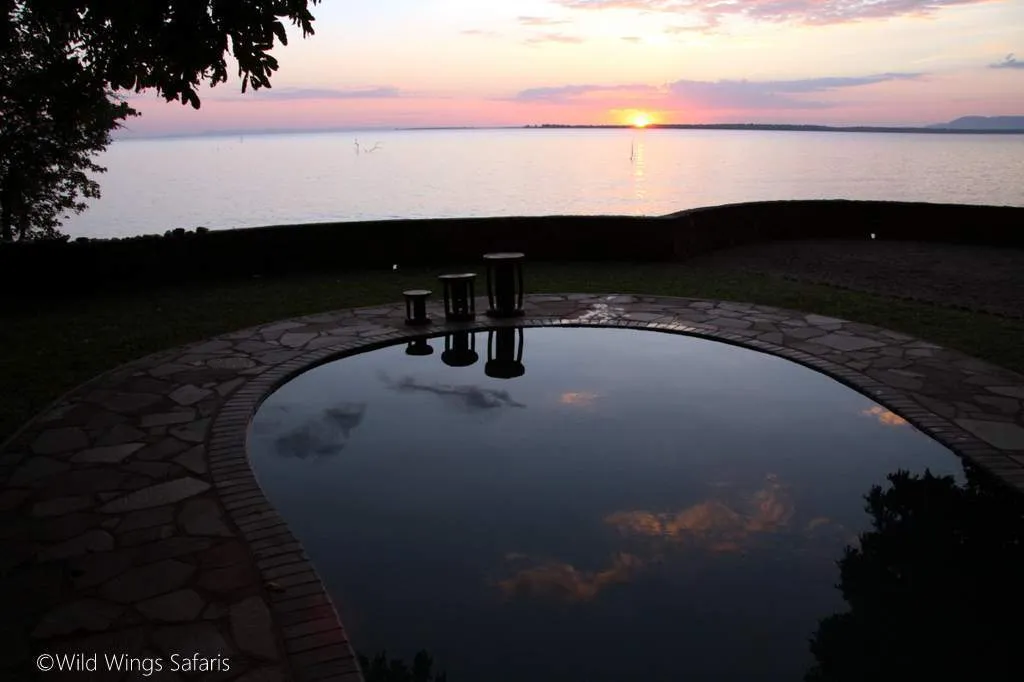 Musango Safari Camp, on an island in the lake off Matusadona, is a balm for the soul. Run by renowned conservationist and ex-warden of Matusadona, Steve Edwards, accommodation is in luxuriously decked-out, en-suite safari tents. They face east, giving spectacular views of the sun rising over the lake in the mornings. Walking safaris, game drives, boat safaris or just relaxing, this is a good spot for it.
2. Madikwe, South Africa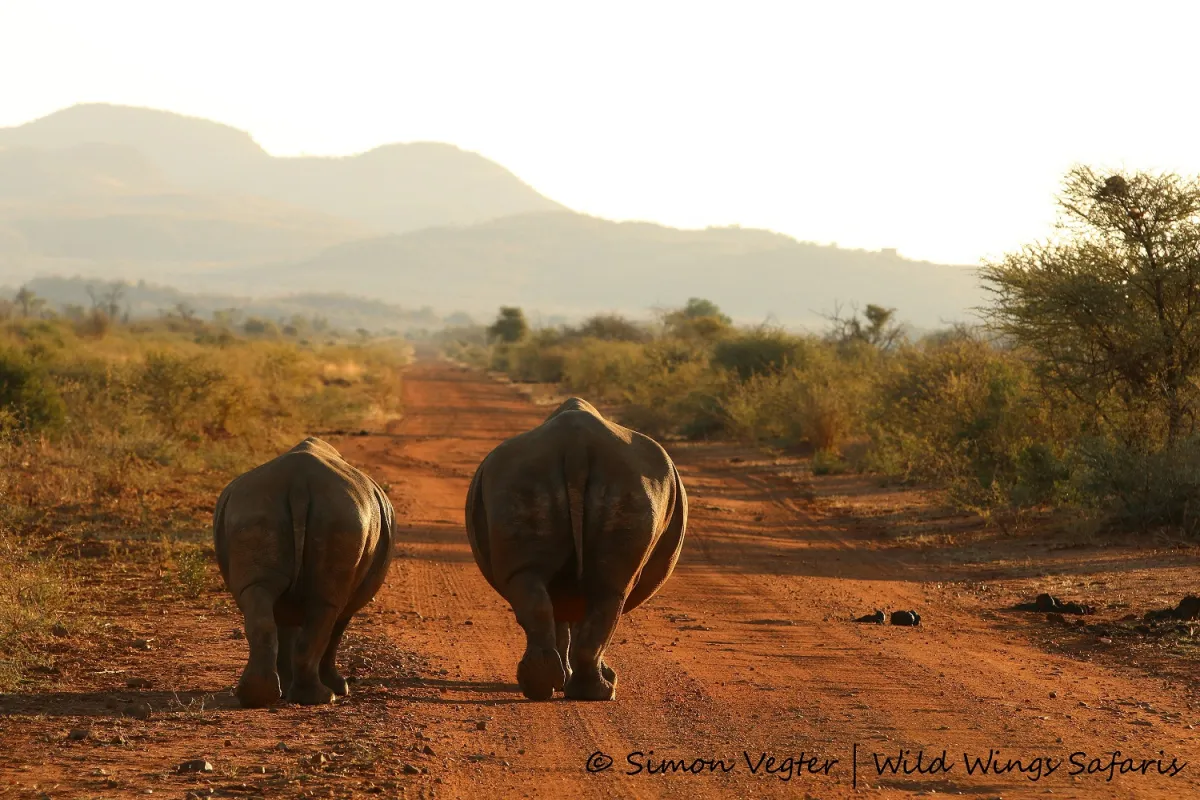 Bordering Botswana, in South Africa's North West province, Madikwe Game Reserve is the product of a hugely successful collaboration between the state and private sectors and local communities. One of the largest reserves in South Africa, at over 75 000 hectares, it combines two unique ecosystems, with woodlands, savannah and rocky outcrops providing a home to an incredibly diverse range of animals and birds.
Proclaimed in 1991, it was restocked over five years by Operation Phoenix, the largest wildlife translocation project in the world.
What this means for visitors is that they can see 66 species of animals, including the Big 5 (elephant, rhino, buffalo, lion and leopard), a wide range of buck, spotted and brown hyena, aardwolf and even cheetah.
Madikwe doesn't allow day visitors, which ensures that game-viewing is uncrowded. It is also one of the few malaria-free reserves. This, and the fact that children are welcomed and many child-friendly activities are offered, makes Madikwe an excellent choice for family safaris.
Accommodation offered in Madikwe is luxurious, with great personal service and all the comforts your heart desires.
Thakadu River Camp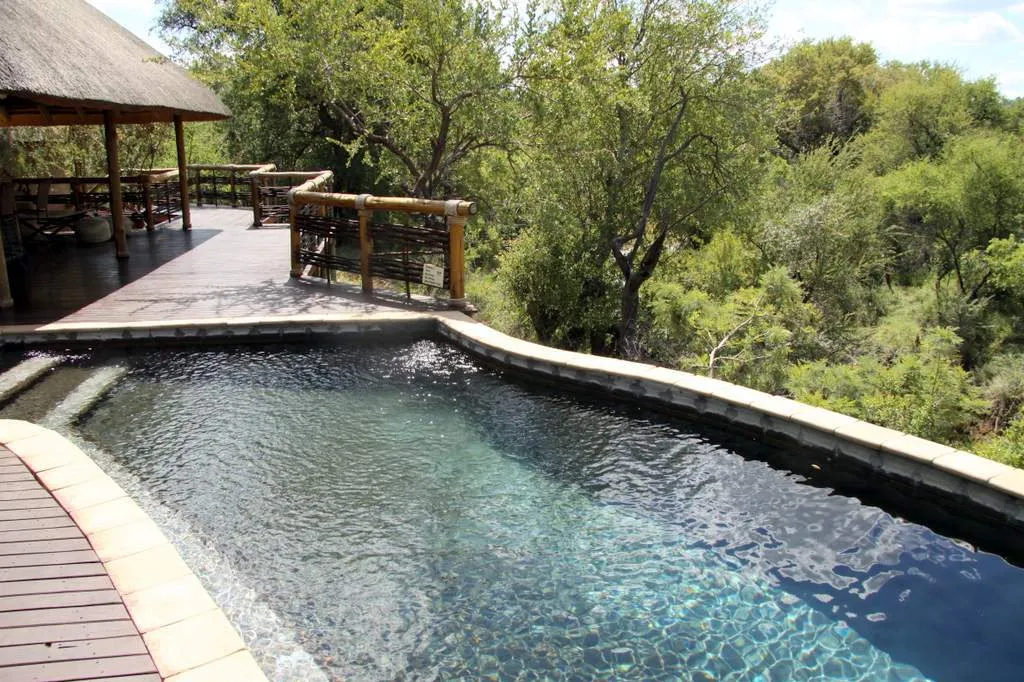 At Thakadu River Camp, twelve luxuriously-decked out Meru-style tents are spread out along the banks of the Marico River in riverine forest, each with a private deck overlooking the river. They welcome families and offer game drives in open vehicles with highly skilled rangers.

Jamala Madikwe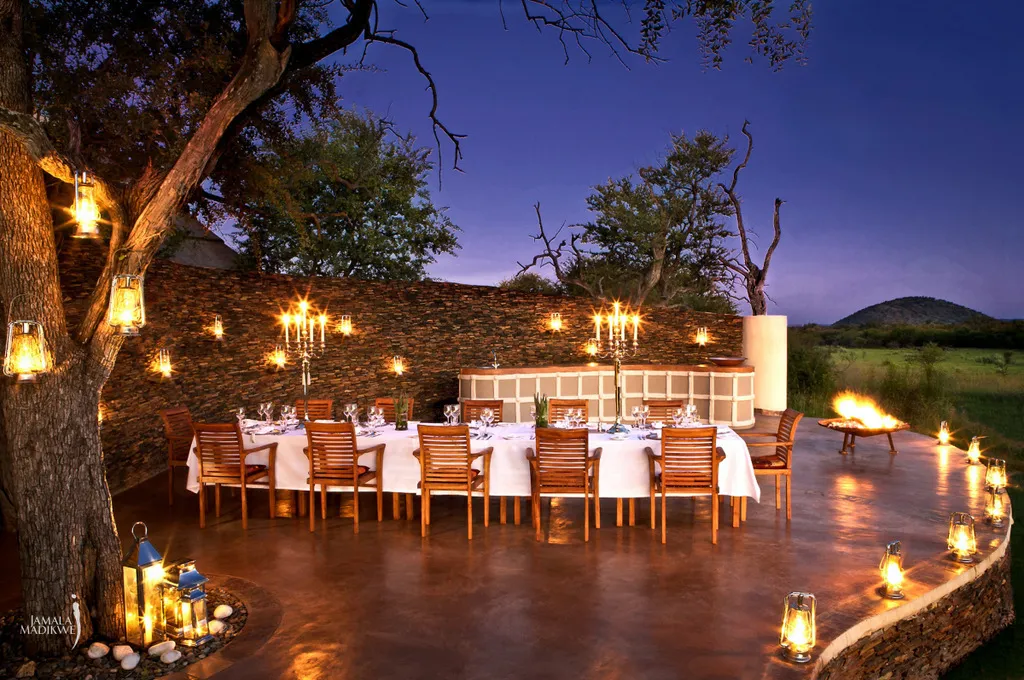 Jamala Madikwe offers five glass-fronted villas, all overlooking the waterhole. This is the height of luxury, with gourmet food, a luxury spa and guided game drives. At Jamala, you don't even have to leave your vast private deck to spot much of the wildlife who call Madikwe 'home'.

3. South Luangwa, Zambia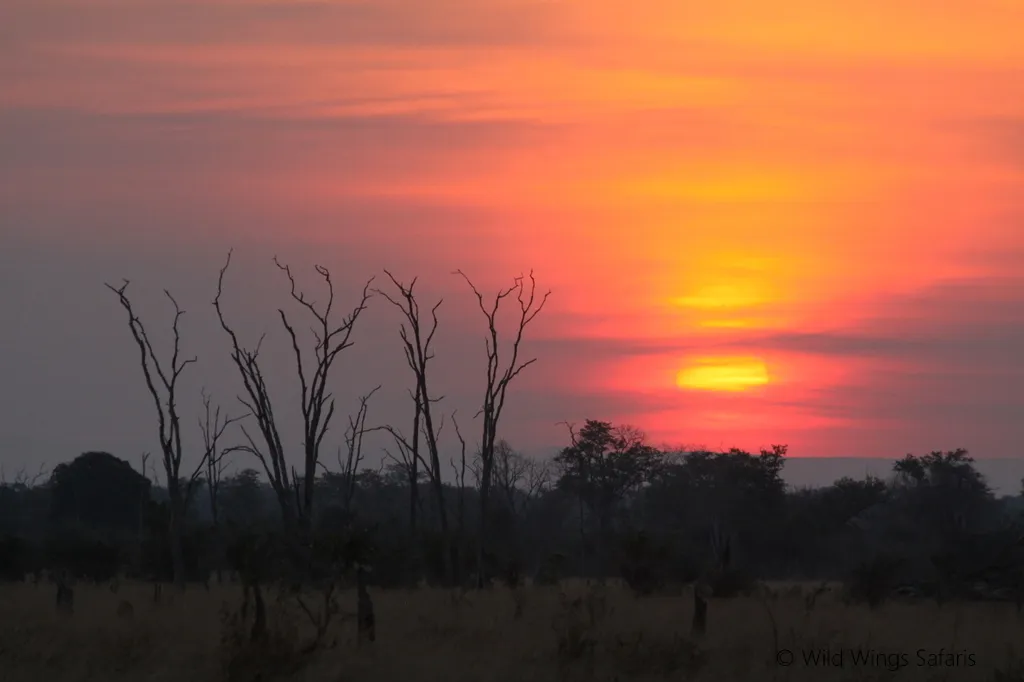 South Luangwa National Park, situated in eastern Zambia, is renowned for its rich concentrations of game, most notably elephant, buffalo, lion and leopard. It is here that walking safaris were first started, so the guides are highly experienced and knowledgeable. The park's remoteness ensures an uncrowded safari experience.

With the Luangwa River running through this fertile valley, seasons are very different. The dry season (winter) is best for game-viewing, when water is scarce and the bush is dry. During the 'emerald season' – summer – the rains come and the whole area becomes lush and green and a birdwatcher's paradise. Many camps close during this season, as access to them becomes impossible.
Flat Dogs Camp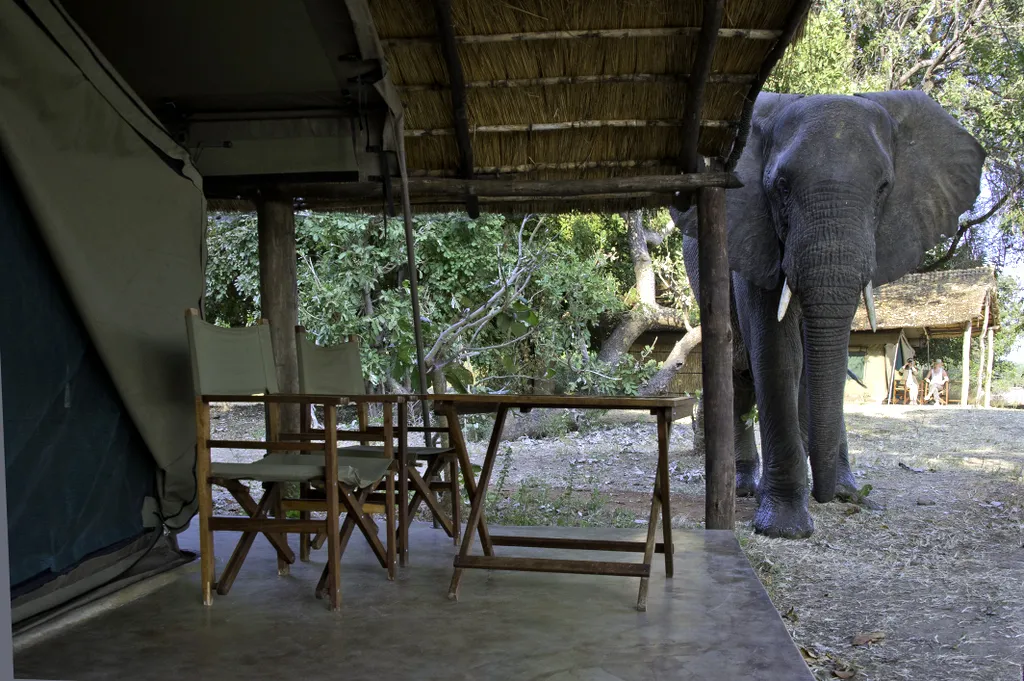 Flat Dogs Camp is perfectly laid-back and impeccably run. It offers luxury safari tents, chalets and the superb Jackalberry Treehouse. Situated in an incredible spot on the banks of the Luangwa River, hippos and elephant are daily visitors through the camp!
Tafika Camp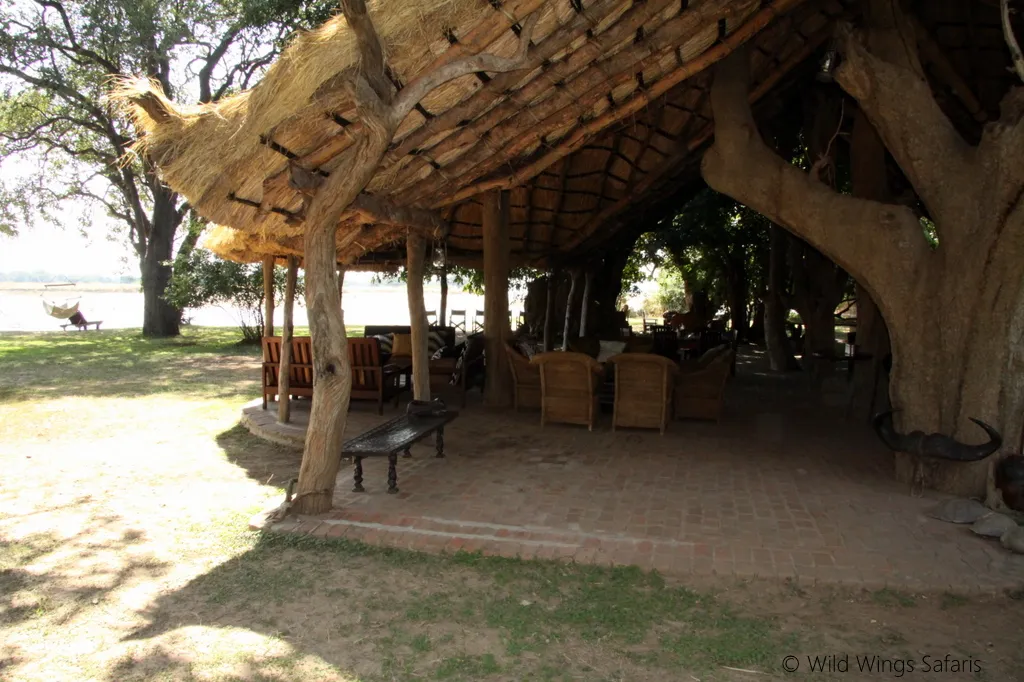 At Tafika Camp, just outside the park, accommodation is in six luxurious chalets, a 2-bedroomed family chalet or the romantic honeymoon chalet. The best things about Tafika are two-fold: firstly, their guides are incredible and secondly, their smorgasbord of activities. Game drives, safari walks and mountain bike safaris are just some of the things that'll keep you busy at this bush paradise.
4. iSimangangaliso, South Africa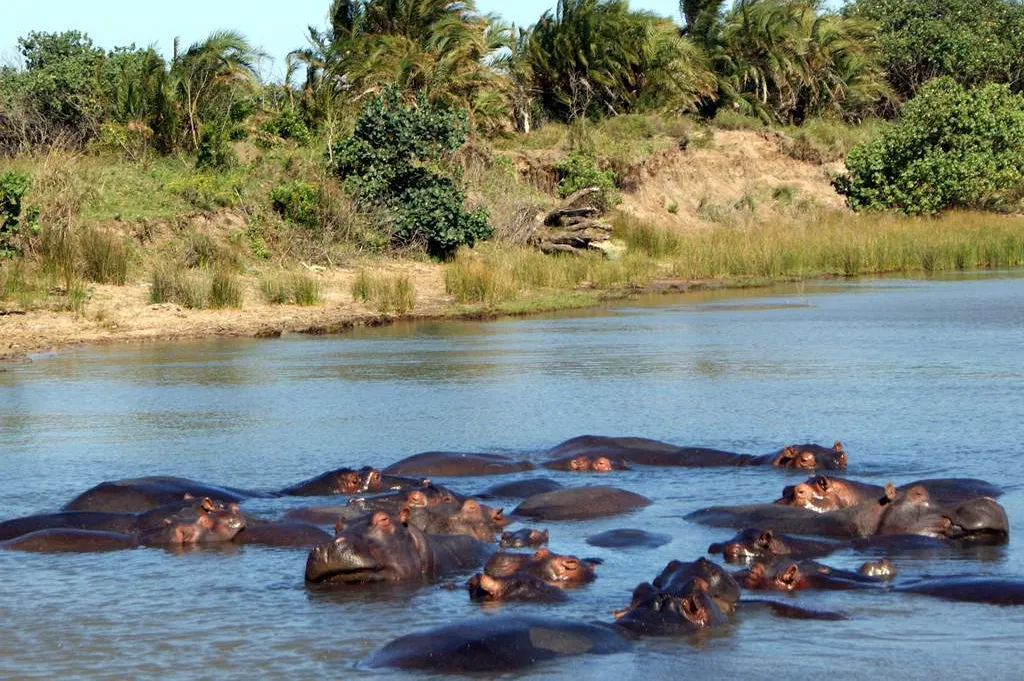 Listed as a World Heritage Site in 1999, this 332 000 hectare park stretching up the KwaZulu Natal coast in South Africa is a real hidden gem. It boasts eight eco-systems, three major lake systems, fishing traditions dating back hundreds of years, miles of pristine coastline and dunes, hundreds of bird species and plenty of animals (both land and marine), including healthy populations of hippo and crocodiles.
iSimangaliso features hugely diverse eco-systems – from coastal forests, open savannah, multiple lake systems and beaches, each area boasts a plethora of activities and different bird and animal species. On the Western Shores and Charter's Creek, see elephant, buffalo, giraffe and various antelope species. If you're lucky, you may even spot a rhino or leopard! In the Lake St Lucia estuarine system, crocodiles and hippos abound and large flocks of pelicans, flamingos and many other water birds frolick in the shallows.
Activities, too, are plentiful at iSimangaliso. You can drive yourself around (many roads are suitable for a sedan car) and guided game-viewing, both day and night, is also offered. There are numerous walks in the area, kayaking and boat safaris, deep-sea fishing, horse riding, scuba diving and whale watching. The list is endless. If you time it right, you may even get to the turtles come in to lay their eggs (around November) and, a little later (around January to March), the tiny hatchlings making their way to the sea.
Accommodation is offered in and around iSimangaliso and ranges from budget to high-end luxury.
Thonga Beach Lodge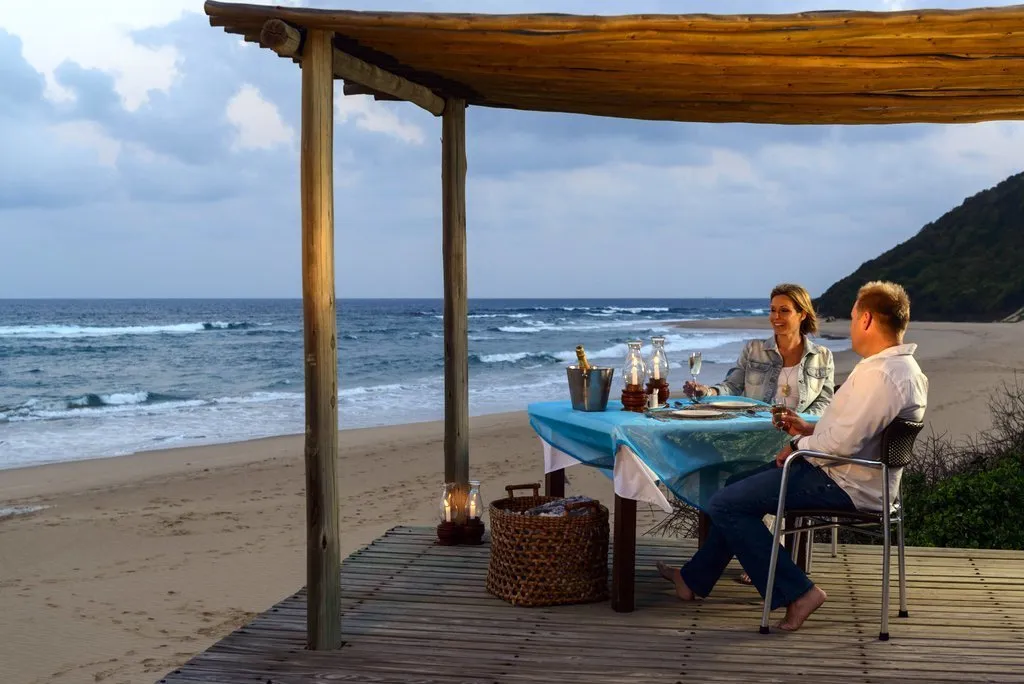 One of our favourite spots is Thonga Beach Lodge, situated in the heart of iSimangaliso on the secluded Mabibi beach. Twelve well-spaced chalets offer sea or forest views and every creature comfort. This is idyllic beach living.

Kosi Forest Lodge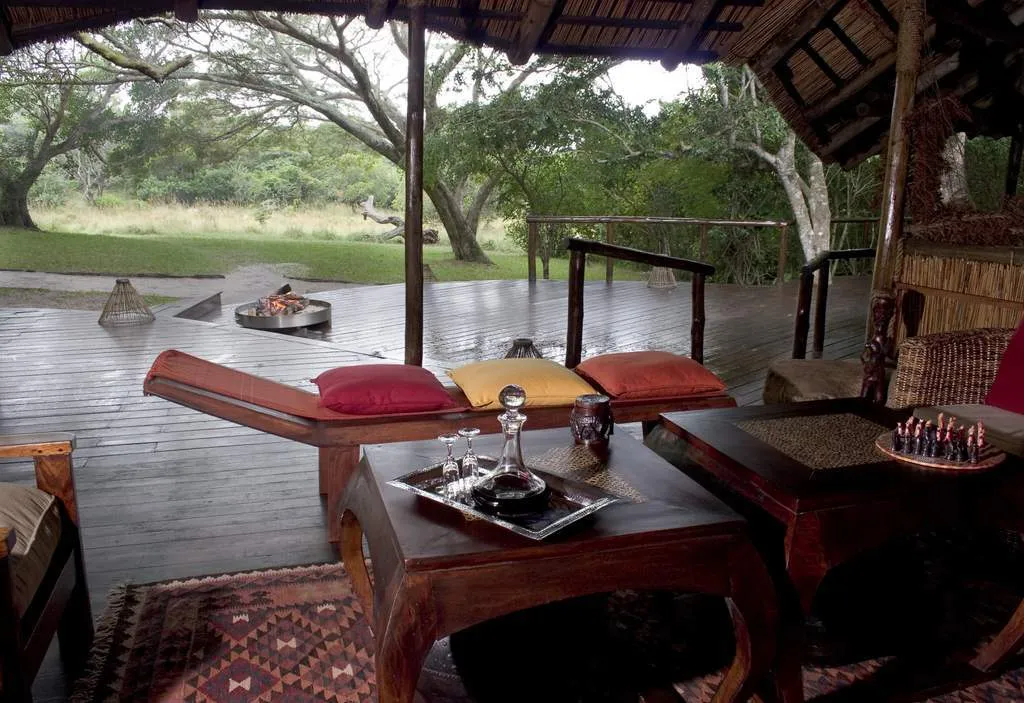 Right up north at Kosi Forest Lodge in the Kosi Bay Nature Reserve, glass-fronted rooms in the forest make you feel like you're one with the bush. Your own outdoor bathroom 'boma' completes the feeling, luxuriously. Here you can walk through ancient raffia forests, take a guided canoe trip or day trips to explore iSimangaliso.

5. Mana Pools, Zimbabwe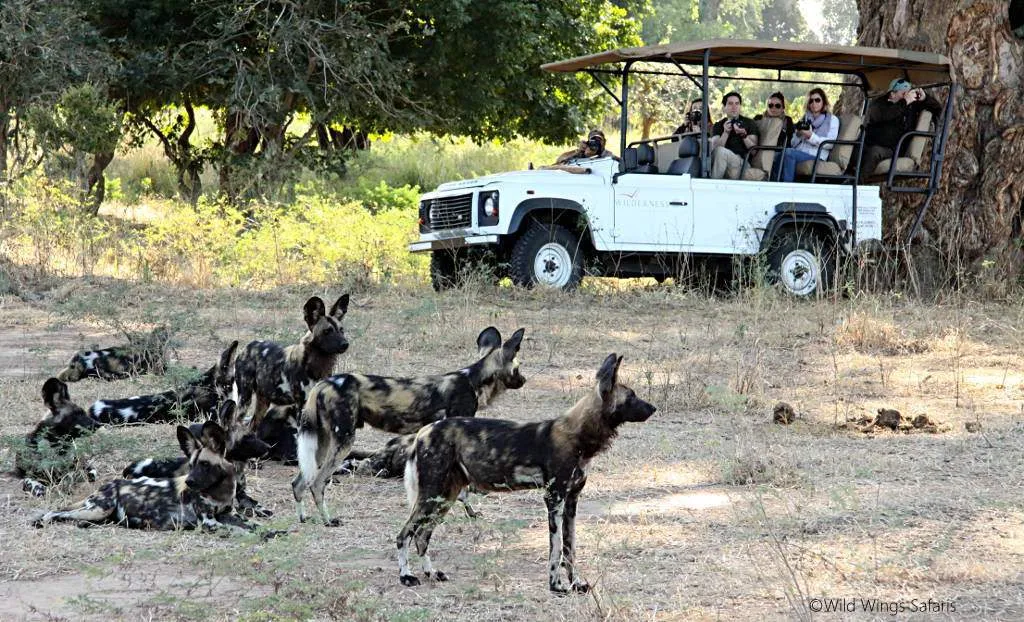 Mana Pools National Park in northern Zimbabwe is a World Heritage site and it's not hard to see why. Set in the Zambezi valley, across the river from the Lower Zambezi National Park, it is remote and beautiful in the way that only Africa can be.

The four ('mana' means four in Shona) pools after which the park is named, are remnants of oxbow lakes, now separate from the Zambezi River. They (and the mighty Zambezi) are home to large populations of hippo and crocodile, while elephants bathe and play in them.
The park boasts a wide array of wildlife, including lion, leopard, cheetah, zebra and many antelope species. Walking safaris, game drives and canoe trails, led by legendary guides, are offered and due to the remoteness of this park the experience will be uncrowded. True Africa.
Kanga Camp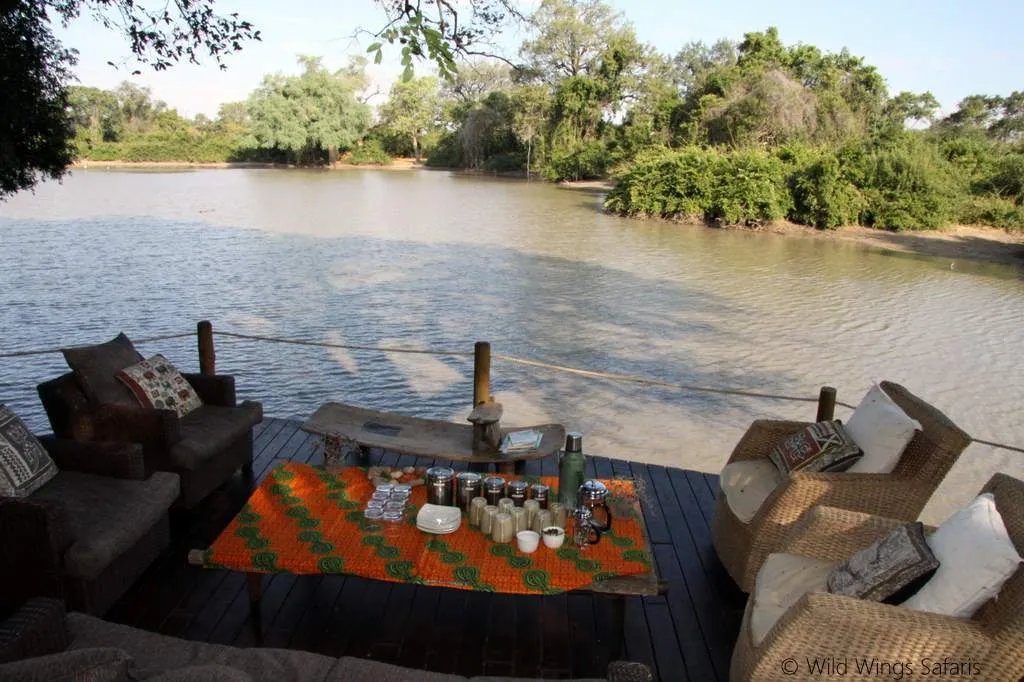 Kanga Camp, inland in the park, is known as the 'home of the armchair safari'. With both the main area and most of the six luxury safari tents overlooking an active waterhole, you don't even have to leave camp to go game viewing!

Goliath Safari Camp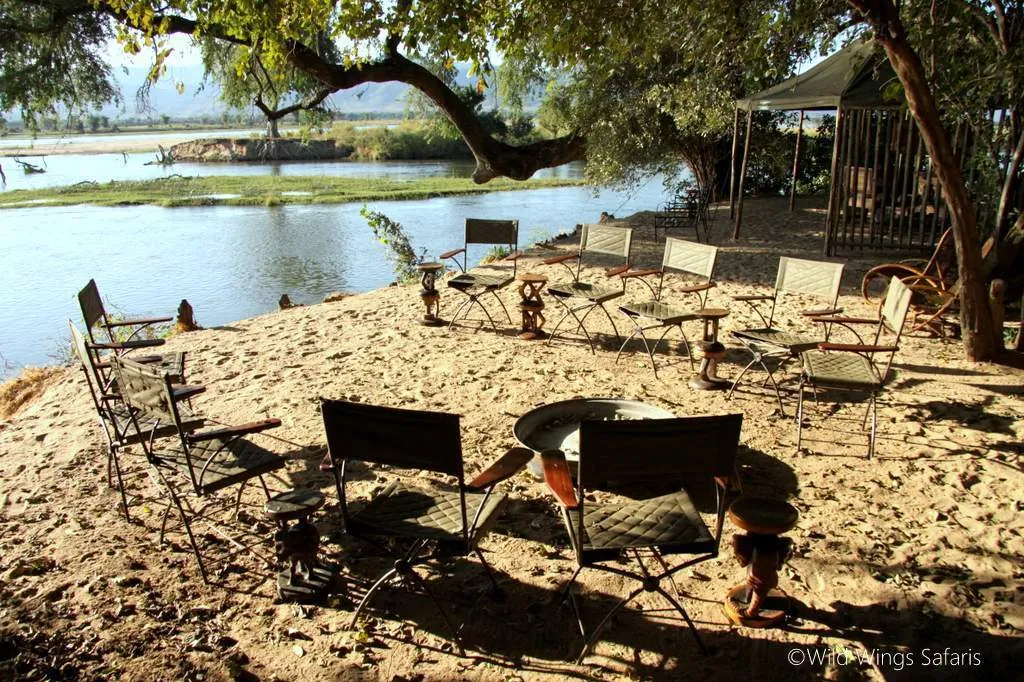 Renowned 'elephant whisperer', Stretch Ferreira, owns and runs Goliath Safari Camp, located on the banks of the great Zambezi. Guided bush walks and game viewing by canoe can be followed by sitting on the river bank at camp sipping a G&T while the elephants frolic in the river below you. Bliss.
Do you have your own favourite 'secret safari' destinations you'd like to share with us? Please let us know about this in the comments below ... Or speak to one of our consultants and we'll help you pick the best spots for you.
About the author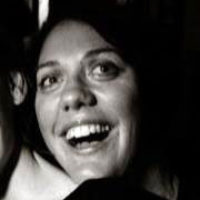 Briony Chisholm
Briony Chisholm has been travelling the back roads of South Africa for as long as she can remember – she's from one of those families. The safari writing, however, only started a couple of years' ago, and she loves it. She can even tell you the difference between safari vehicles now. Briony lives in Cape Town from where she does much armchair travelling and as much real travelling as she can fit in.