10 Most Romantic Valentine and Honeymoon Safari Destinations
10 Most Romantic Valentine and Honeymoon Safari Destinations
Honeymoon? Anniversary? Valentine's Day? Popping the question? We know just the place! Whether you are simply looking for a romantic Valentine's Day weekend away with your loved one, a special place to celebrate an anniversary or to ask that all-important question, or the perfect honeymoon safari destination, these romantic camps and lodges are perfect.
We have chosen a selection of 10 of our favourite romantic safari destinations throughout Southern Africa, listed below in no particular order.
1. Lion Sands Ivory Lodge, Sabi Sand
Lion Sands Ivory Lodge remains one of the top honeymoon destinations in Africa. Overlooking the Sabie River and Kruger National Park, Ivory Lodge has eight ultra-luxury villas each with its own private viewing deck and plunge pool, inside and outside shower, spacious lounge area with romantic fireplace, and serving hatch to ensure absolute privacy, even when ordering breakfast or dinner in your room.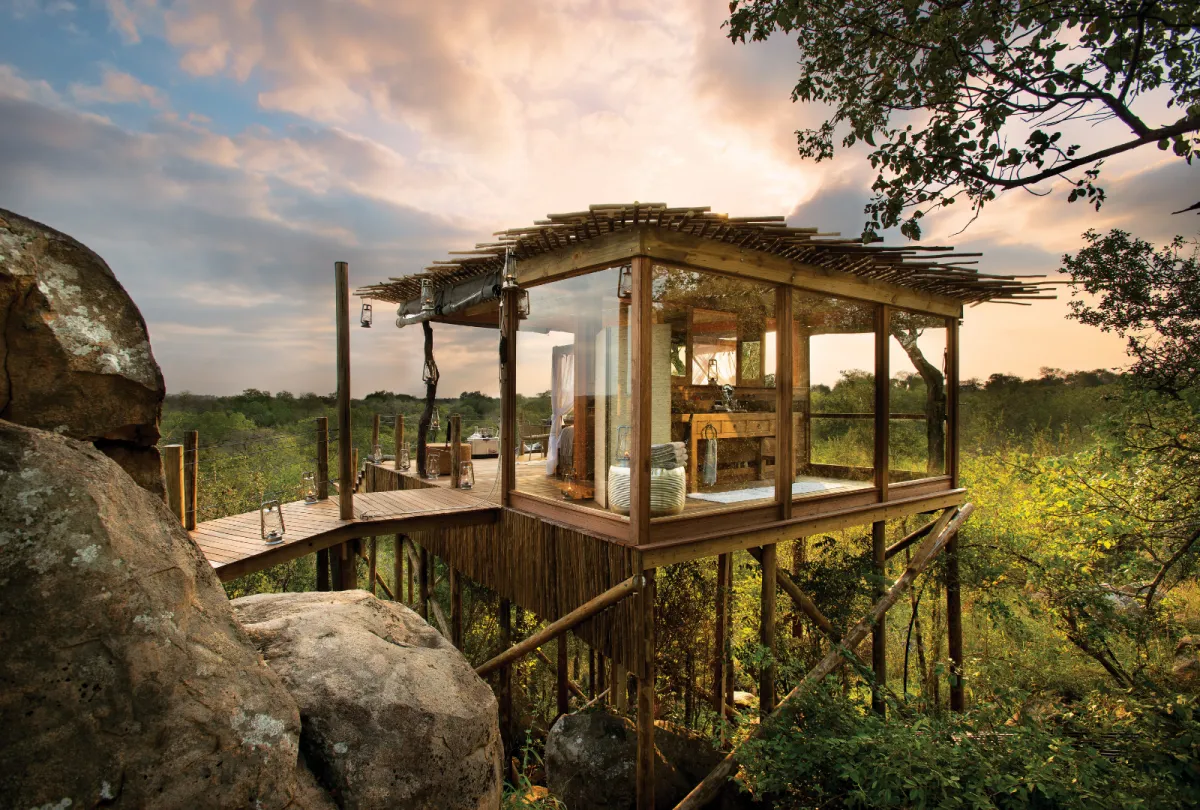 The staff go out of their way to treat each guest like royalty, yet remain friendly and engaging and will remember your name and what you like to drink.
For something different, book the romantic treehouse, an elevated platform overlooking the bush, complete with a four-poster bed and private dining table. Here, you can enjoy an adventurous night under the stars in absolute luxury and privacy, with just a mosquito net between you and the starry night.
2. Madikwe Hills, Madikwe
The malaria-free Madikwe Game Reserve in South Africa offers fantastic "big five" game viewing and some of the best malaria-free safari lodges in Africa. Madikwe Hills is one of the best-positioned and most romantic of the many lodges in Madikwe.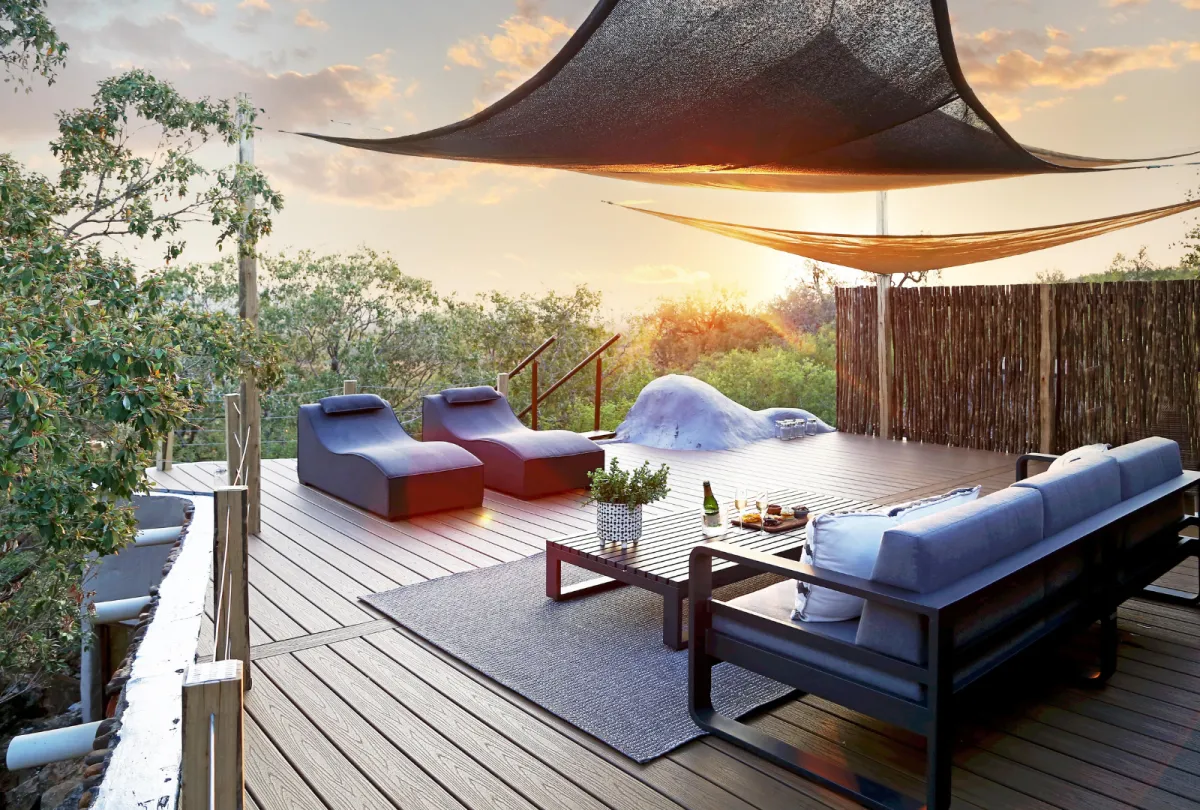 Built to blend into a rocky hillside, the lodge overlooks an active waterhole where animals come to drink regularly. The 150 square metre opulent suites with private plunge pools offer the ultimate in exclusivity and indulgent luxury.
Snuggle up in front of the fireplace or relax on the giant four-poster bed with an uninterrupted view over the African bush, especially once you open the floor-to-ceiling glass doors. Returning from your game drive, you can look forward to a freshly drawn bubble bath, scattered with rose petals and surrounded by lit candles, again with a view over the surrounding plains.
3. Chief's Camp, Okavango Delta
One of only two lodges situated on Chief's Island in Botswana's Okavango Delta, Chief's Camp is a remote, romantic hideaway that offers some of the best game viewing that Africa has to offer, in beautiful surroundings.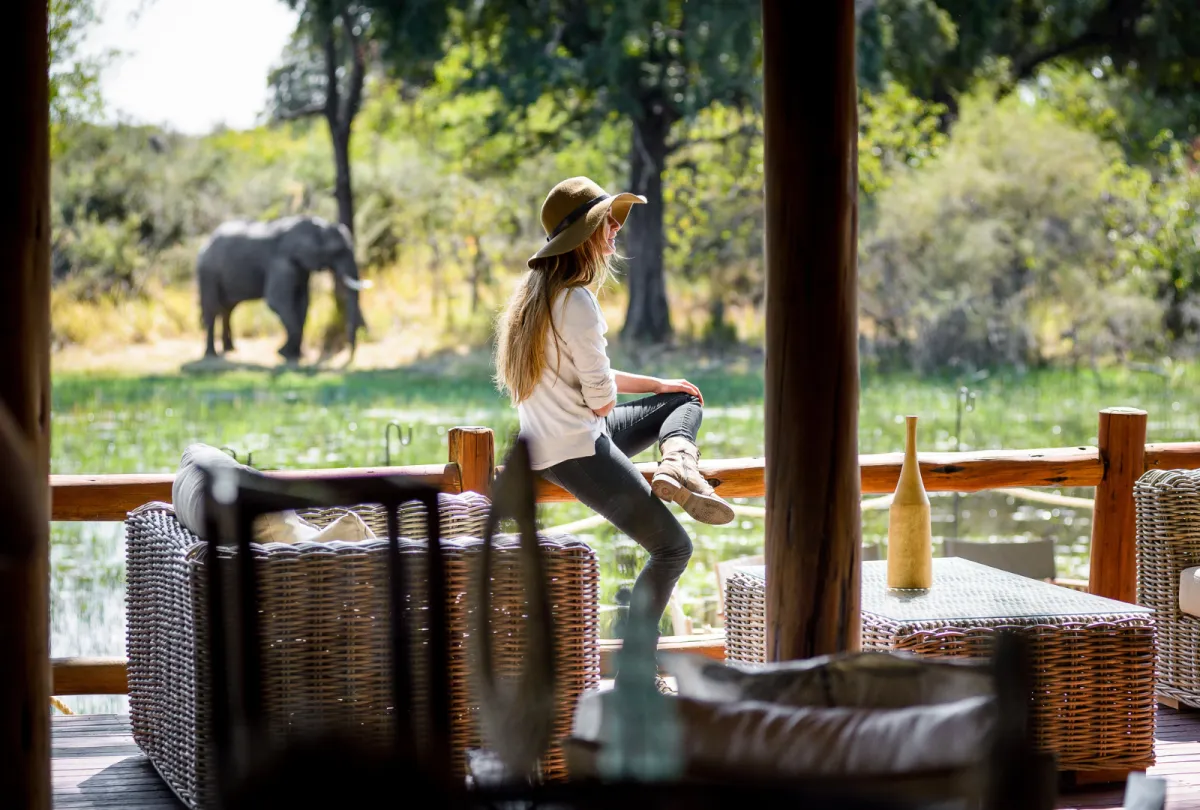 The thatched suites are cool, spacious and beautifully appointed, each boasting overhead fans, mosquito nets, hairdryers, a fully stocked mini-bar and luxurious en-suite bathrooms with inside and outside showers.
Relax in the hammock on your own private viewing deck, or enjoy a beauty treatment next to the pool by the experienced, in-house beauty therapist.
4. Londolozi Private Granite Suites, Sabi Sand
Londolozi has carved a name for itself as one of the premier safari destinations in Africa, and its Private Granite Suites are at the very top of its superb collection of lodges. With only three ultra-luxury suites built into the granite rocks on the banks of the Sand River, the lodge has one of the best positions in the Sabi Sand game reserve.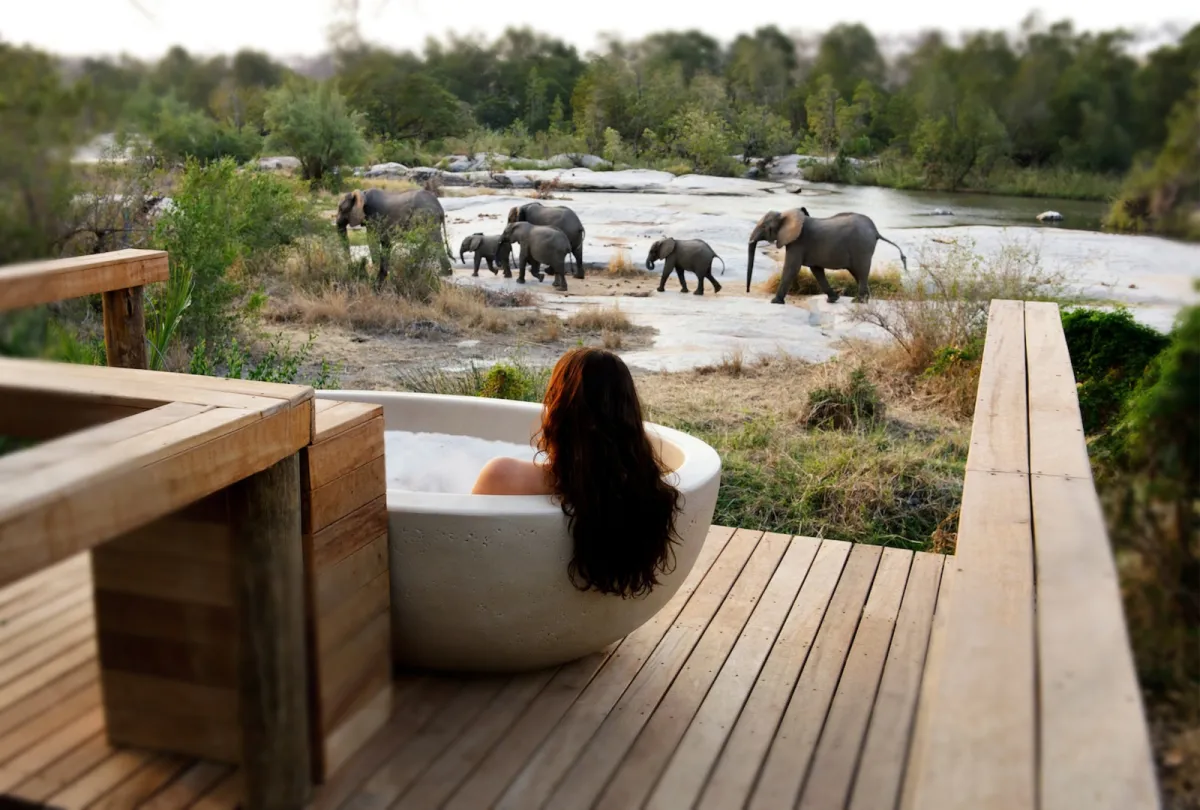 Each of the suites has uninterrupted river views and boasts a private, natural rock pool (heated in winter). The rooms and bathrooms are designed with space and privacy in mind, and the huge windows and doors bring the outside in.
Enjoy an outdoor bubble bath on the rocks, or a romantic, candlelit bush dinner arranged just for the two of you. At Londolozi, you can do things at your own pace and design your own romantic safari experience. Book an exclusive "honeymoon vehicle" for quiet game drives with your own private guide and tracker. Enjoy a picnic spread out the bush, in a shady spot miles away from the lodge. Romantic turn-downs, champagne sunsets, bush yoga experiences, couples massages, anything is possible.
The service at Londolozi is always exceptional, and with so much on offer, we might almost forget to mention that the game viewing at Londolozi is simply unsurpassed.
5. Little Ongava, near Etosha
Little Ongava is the luxury sister lodge of Ongava Lodge just outside Etosha National Park, on the private Ongava Game Reserve. With just three luxurious suites, Little Ongava is an exclusive and romantic safari destination in one of the best game-viewing regions of Namibia.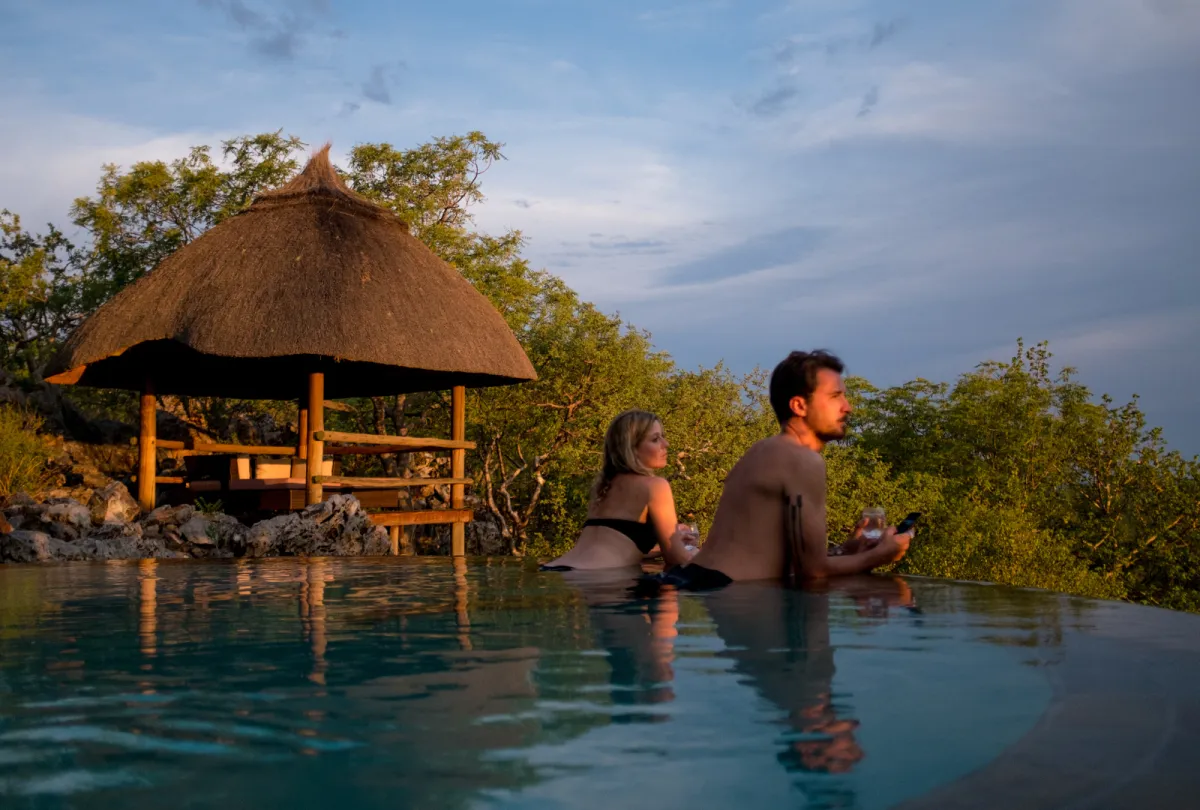 The lodge sits on a hill overlooking the surrounding bush, which means you can expect splendid views over the African savanna as well as the waterhole below. Even the baths have fantastic views!
The three lavish, opulent suites are sumptuously appointed and include beautiful en-suite bathrooms with indoor and outdoor showers, as well as a private viewing deck with a sala and a personal plunge pool with more than enough space for two. You might find it hard to leave your room and go on a game drive!
Little Ongava is one of the top luxury, romantic safari lodges in all of Namibia, and being part of the Wilderness family means you can expect exceptional levels of service, guiding and attention to detail.
6. Tongabezi, near Victoria Falls
Situated a few miles upstream from the falls, Tongabezi Lodge has long been regarded as an ideal honeymoon destination, and in fact, the lodge has been built with romance in mind. Many of the units are designed to maximise privacy, intimacy and luxurious comfort.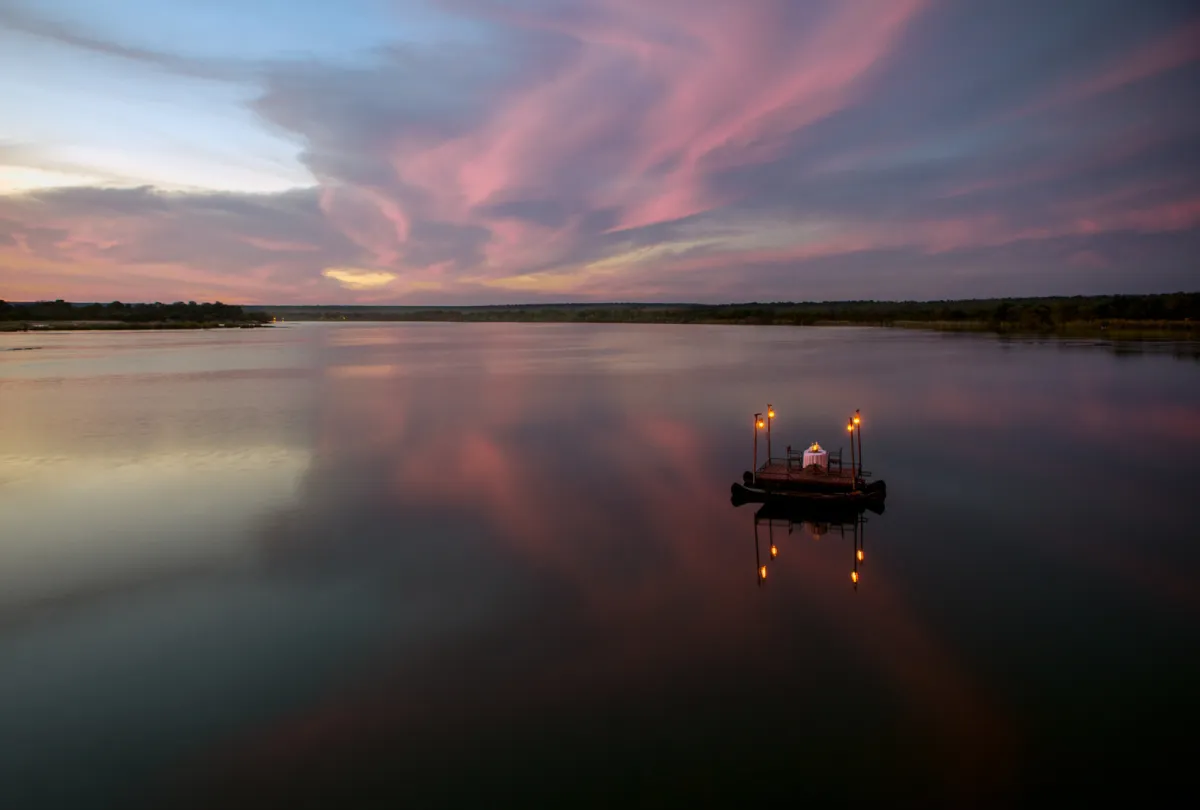 The lodge overlooks the mighty Zambezi River and offers a range of accommodation options. Tongabezi offers six spacious houses, each one totally private and facing the river across your own private garden and plunge pool.
Honeymoon House is the original example of indulgent, luxury accommodation offered at Tongabezi - a thatched, open-sided suite with personal valet service, a private garden with a river terrace and an outdoor bath, with the perfect view of the river just beyond.
Enjoy a secluded dinner for two in The Lookout, or share a romantic candlelit dinner floating on a sampan (flat-bottomed boat) in the Zambezi, with each course delivered to you by canoe. If time allows, extend your stay and spend one or more nights on the exclusive Sindabezi island.
7. Dulini Lodges, Sabi Sand
Dulini remains one of our favourite collections of game lodges in the Sabi Sand Reserve. Situated in the game-rich western sector, Dulini Moya is a small and intimate lodge hidden away among tall Tamboti and Jackalberry trees on the banks of a dry riverbed.
The six exquisite suites offer the ultimate in luxury, exclusivity and privacy, each with its own indoor and outdoor shower, a private plunge pool and deck area overlooking the bush, and floor-to-ceiling glass doors which open up to bring the outside in.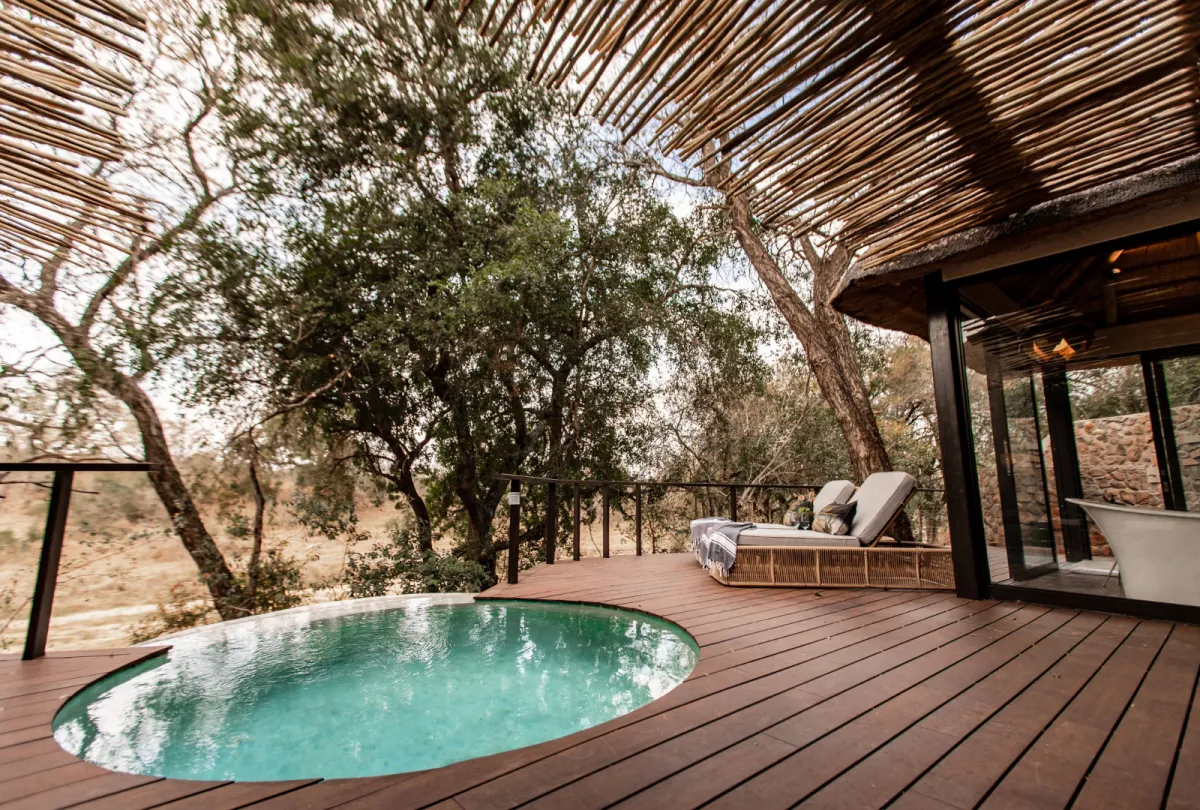 Nearby is the beautiful Dulini Leadwood Lodge, one of the top honeymoon destinations in Africa. With only four spacious and intimate suites, private plunge pools and a deck overlooking the Sand River, Leadwood Lodge is hard to beat for intimacy, luxury and exclusivity.
Last but not least, Dulini River Lodge was refurbished after it became part of the Dulini family. This beautiful lodge also overlooks the Sand River and offers exceptional luxury and game viewing. The service and cuisine at all the Dulini Lodges are outstanding.
Game drive vehicles are built for a maximum of six guests per vehicle, each couple having their own row with a personal storage box and courtesy binoculars. Enjoy a romantic candlelit dinner on your own private deck, deep in the African bush, or on the soft sand of the dry riverbed, while sampling some of South Africa's finest wines from the Dulini wine cellar.
8. Baines' Camp, Okavango Delta
Situated on a private concession overlooking a permanent waterway, Baines' Camp is an intimate and unique lodge in the Okavango Delta. An eco-friendly hideaway, Baines' Camp is constructed from recycled material. The camp has only six luxury suites connected by raised wooden walkways.
Each unit has a romantic outdoor "star bath" and the sky beds can be wheeled out onto the deck for a unique sleepout experience under the African sky, with mosquito net, but without having to leave your suite! Baines' Camp offers both water and land-based activities, including night drives, in an excellent game viewing area.
9. Changa Safari Camp, Lake Kariba
Changa Safari Camp is a relatively new safari camp on the shores of Lake Kariba, in the Matusadona National Park in Zimbabwe. The camp has eight luxury tented suites, very spacious and with mosquito screens along the sides so it feels open.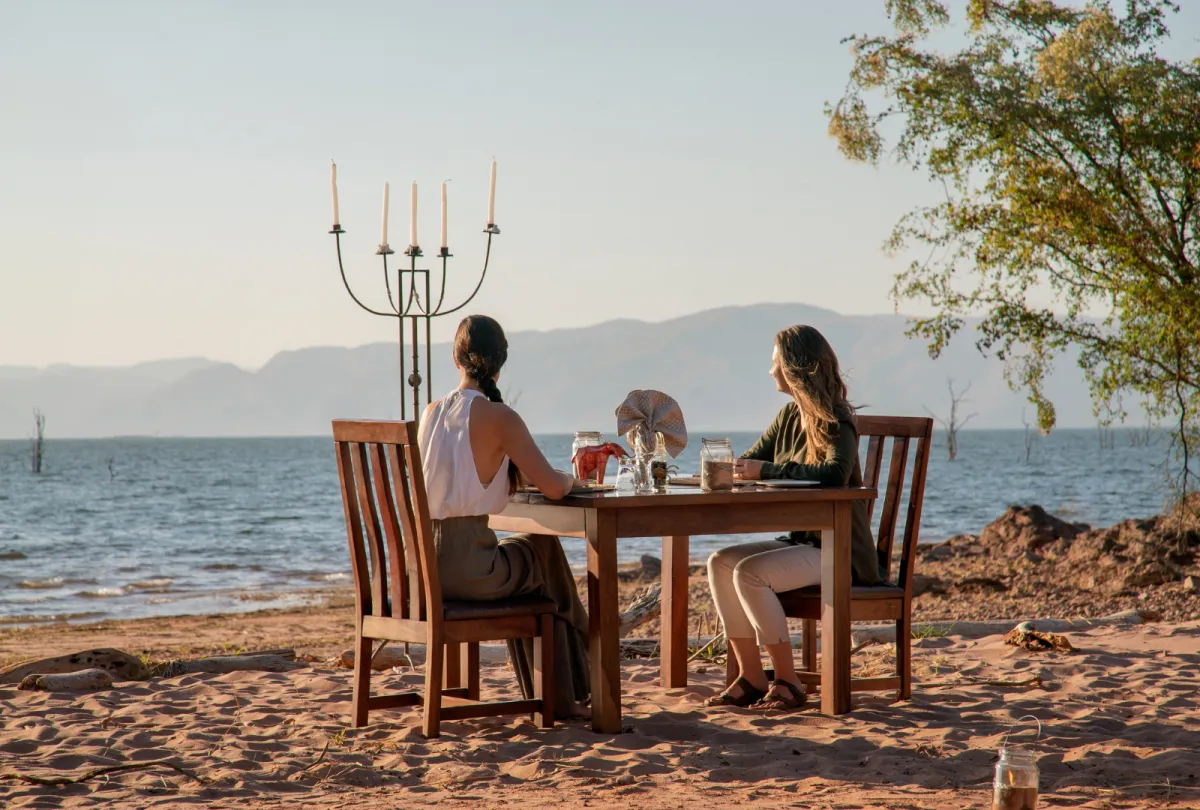 The double ceiling fan above the king-size bed will keep you cool, or you can take a dip in the swimming pool overlooking Lake Kariba. Each suite has a large en-suite bathroom with a romantic outdoor bath and shower, most of them with views over the lake.
The attraction of Changa is the remoteness of the camp, while still spoiling you with supreme comfort and luxury. Enjoy a romantic boat cruise on Lake Kariba, or a game drive along the floodplains of the lake in the Matusadona National Park.
10. Zarafa Camp, Linyanti
Zarafa Camp is one of the most intimate and exclusive camps in the Linyanti region of Botswana. In fact, in all of Botswana. Situated on the edge of the Zibadianja Lagoon (the source of the world-famous Savute channel) within the private Selinda reserve, Zarafa provides arguably the best game viewing Botswana has to offer.
And the camp itself is a perfect spot for a romantic Valentine's weekend or honeymoon. Zarafa has only four tents if "tent" is the right word to describe these huge, opulent, sublimely decorated suites, with decadent en-suite bathrooms boasting indoor and outdoor showers.
Each luxury unit also has its own pair of Swarovski binoculars for guest use, a powerful Nikon telescope for stargazing, and an excellent Canon DSRL camera for photographing the spectacular wildlife you will see during game drives. Cosy up to the gas fireplace on a chilly evening or, in the heat of the day, enjoy a skinny dip in your own private plunge pool.

Zarafa Camp won the Best Safari Property in Africa category at the 2013 Safari Awards, and it is well deserved. The schedule is flexible and the service is impeccable. Zarafa is not cheap - but the price tag is well worth it for your special romantic occasion. The word Zarafa means Beloved in Arabic, and this is certainly one of the top destinations to bring your beloved for your honeymoon, anniversary or Valentine's Day celebration.
Over to you ...
I know in a list of only ten properties we will certainly omit some fantastic romantic destinations. Do you know of any hidden gems not mentioned here? Have you discovered the perfect destination for a romantic safari hideaway?
Please share it with us in the comments below!
And Happy Valentine's Day from all of us at Wild Wings Safaris...
You may also want to look at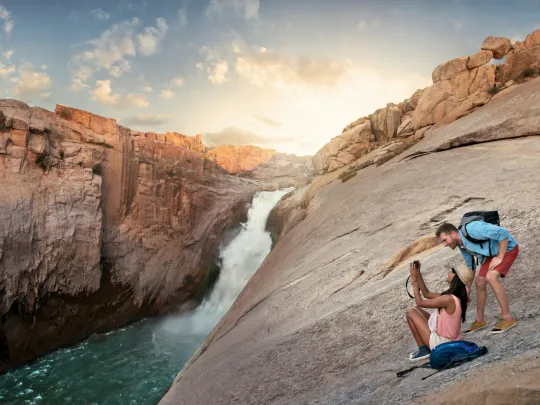 Amazing outdoor adventure, one of the most beautiful cities in the world, long stretches of untouched, sandy beaches, breathtaking scenery, Big Five safaris and luxury on a budget are just six reasons that make South Africa a wonderful destination for honeymooners.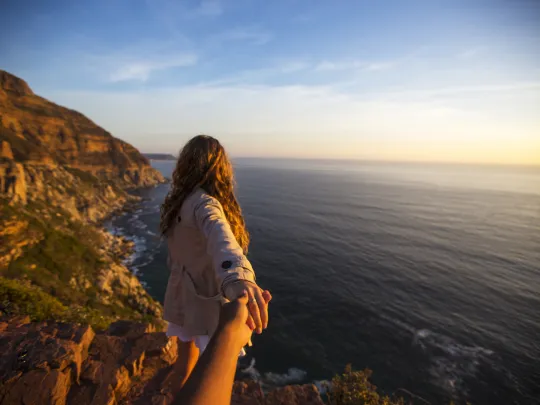 With its rich cultural heritage, dramatic landscapes, beautiful beaches and spectacular wildlife, Africa is the perfect honeymoon destination. With each country offering something unique, how do you choose which one to visit? For their honeymoon, Billy and Jenny Peat chose to combine the best Africa has to offer — South Africa, Kenya and Zanzibar — on an epic 35-day romantic getaway. We caught up with them after their return to the UK.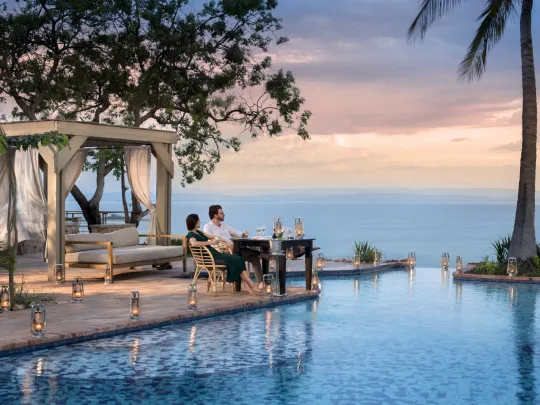 Today's fast-paced living takes its toll. Every now and again, we need to step aside, step away and restore ourselves and our sanity. Here are our favourite 9 safari lodges where you can do just that ...
About the author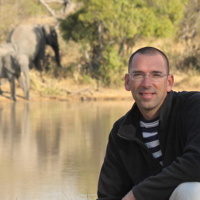 Onne
Onne Vegter is the managing director of Wild Wings Safaris. He has a deep love for Africa's people, wildlife and natural heritage. Onne has travelled to most of Africa's top safari destinations and his writing is based on years of personal experience in the safari industry. Follow him on Twitter at @OnneVegter.