6 Reasons to Honeymoon in South Africa
6 Reasons to Honeymoon in South Africa
South Africa is the ideal destination for honeymooners for so many reasons. With its rich cultural heritage, lively cities, friendly people, amazing weather, incredible wildlife and diverse landscapes, South Africa is one of those rare countries where you can comfortably combine city, forest, mountain, beach and bush in two weeks.
Adventure Activities
Because of South Africa's favourable weather, outdoor adventure activities are popular and there are loads of options to choose from. From walks in the Drakensberg Mountains to shark cage diving in Cape Town, from ziplining in the Tsitsikamma Forest to skydiving in Mossel Bay, from whitewater rafting in KwaZulu Natal to bungee jumping at Storms River, your options are endless.
Cosmopolitan Cape Town
A honeymoon in South Africa isn't complete without a visit to Cape Town. It's not just the iconic beauty of Table Mountain and delightful antics of penguins at Boulder's Beach that will keep you talking about Cape Town long after you're back home. It's the culture. The scenery. The wine. The cuisine. Your Instagram posts of the brightly coloured houses in Bo-Kaap or the rocks at Clifton will help you relive the amazing views and vibrant cultures of the Mother City. And your #foodporn photos will bring back indulgent memories of Cape Town's superb collection of trendy coffee shops, world-class eateries and local farmer's markets.
Beautiful Beaches
South Africa has some of the best (and most untouched) beaches in the world. If your idea of the perfect honeymoon is looking for a good wave, high tide at Llandudno in Cape Town is the place to be. If taking a romantic stroll along the edge of the water on a deserted stretch of beach sounds more appealing, nothing beats Coffee Bay on the Wild Coast (ranked number six on FlightNetwork's Worlds Top 50 Unexplored Beaches© list).
Stunning Scenery
It's not possible to list all the breathtaking natural wonders in South Africa but the fact that South Africa is often called a World In One Country should give you some idea of its diversity. Visit the Valley of Desolation in Camdeboo National Park and you might think you're in Nevada. Ai-Ais/Richtersveld Transfrontier Park will remind you of the Atacama in Chile. The Tsitsikamma National Park could be a forest in Malaysia and Hogsback in the Eastern Cape inspires echoes of Tolkien's Middle Earth.
Wildlife Safari
A honeymoon safari in the greater Kruger National Park is a timeless adventure. From the iconic Big Five to endangered species such as cheetah and wild dog, your chances of seeing Africa's greatest treasure - her wild animals - are best in the Kruger. But the safari experience is so much more than ticking game off a wishlist. It's about engaging in an age-old tradition that mimics the rhythm of the wild. Waking before dawn and being ready to greet the sun as it rises (coffee in hand, of course). Enjoying a long, late, lazy breakfast. Lying by the pool or loafing in the shade when the sun is at its zenith. Eating food cooked on an open fire under the African stars at night. Timeless.
Luxury on a Budget
Everything in South Africa is priced in South African Rand (ZAR), making it one of the best value-for-money destinations in Africa. But it's not simply the cost of accommodation that makes South Africa so attractive. It's what's included in the price. For example, the price per person of an ultra-stylish and secluded one-bedroom villa at Lion Sands Ivory Lodge in one of the world's most prestigious game reserves, Sabi Sand, includes all meals, all local beverages, two off-road game drives a day, night drives with spotlights, stargazing, bushwalks, bush breakfasts, picnic lunches and bush dinners, a hippo experience, a cultural outing to the local pre-school, free WiFi, laundry and airport transfers. If you're looking for a real bargain, there are some great safari lodges that offer attractive honeymoon specials where one partner gets 50% off the price of accommodation such as Tintswalo Safari Lodge or Dulini Private Game Reserve, and you can also make savings on a wide range of Stay Three, Pay Two Nights specials.
Let us craft your perfect honeymoon for you! Please send us an enquiry to learn more about our South African honeymoon packages or to find out more about which lodges offer special deals. You can also explore some of the tours and safaris below for ideas and inspiration.
You may also want to look at
About the author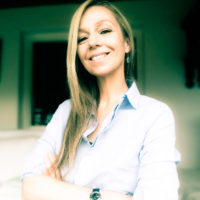 Dianne
Dianne Kokkonidis was born in Johannesburg, grew up in the Transkei and spent years exploring Europe. She returned to South Africa to live on a farm in the Outeniqua Mountains when the call of Africa got too loud to ignore. She comes from a family of storytellers, so it's no surprise she's now found her way into writing about one the oldest stories known to mankind - the lure of Africa.