Tarangire National Park Travel Guide
Tarangire National Park Travel Guide
Tarangire National Park is traversed by the Tarangire River which never dries up. Being the only source of water during the dry season from July to October, it draws hundreds of animals to the park, making for spectacular wildlife and bird spotting. The landscape is varied, with grassy savannahs, swamps, hills and spectacular baobabs.
Highlights
Beautiful scenery; large open areas, dotted with hills and marshes
Tarangire River flows all year, attracting game to its banks
Prolific wildlife, especially July to October
Tree-climbing lions
Incredible baobabs
Large elephant population with herds of up to 300
Rock paintings
Easy three-hour drive from Arusha
Number of great places to stay in the park
Slightly off the Northern Safari Circuit, Tarangire National Park offers visitors an uncrowded, scenic safari experience. With fabulous and varied landscapes, dotted with termite mounds and copses of Dr Seuss-esque baobabs, it's a wonderful park to visit.
Wildlife at Tarangire
With the second-highest concentration of wildlife during the dry season, Tarangire has incredible game viewing opportunities, with huge herds of elephants (up to 3,000 come to the park in the peak months) and loads of lions.
Here, you're sure to see plenty of impala, elephants, warthogs, waterbuck, zebra, wildebeest, and giraffe. Look out for tiny dik-dik in the underbrush and dwarf mongoose in abandoned termite mounds. Look up to find baboon, monkey and, if you're lucky, tree-climbing lion.
When the rains come in November, Tarangire empties out when many of the animals migrate to the grazing grounds of the Great Rift Valley.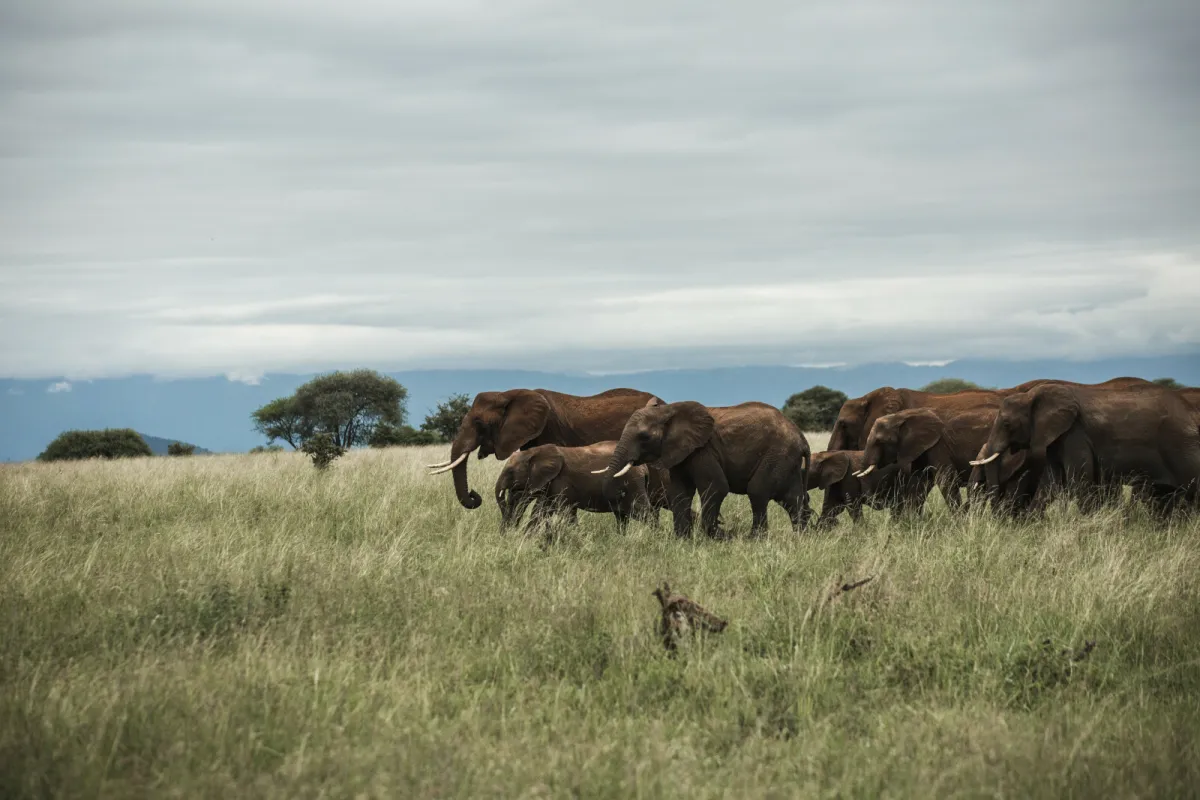 Birding in Tarangire
It's not only the game that's plentiful. Tarangire National Park is known as one of the top birding spots in Tanzania with over 500 species. Owing to its varied habitats, the range of species is just as diverse. Marshy areas provide breeding grounds for a wide array of waterbirds, including pelicans, storks and spoonbills. On drier land, Kori bustards, ostriches and noisy ground hornbills share their space with beautiful, brightly-coloured lovebirds, barbets and weavers. It's a cacophony of bird calls and a birder's delight.
Getting there
By road - Tarangire National Park is an easy drive from Arusha on tar road up to 7 km from the park. It's just over 100 km (65 miles) and takes about two hours to drive.
By air - Arusha is served by two airports. Arusha Airport has daily flights from numerous local destinations and Kilimanjaro International Airport has daily flights from local, African and international airlines. Charter flights to Tarangire Airstrip can be booked.
You may also want to look at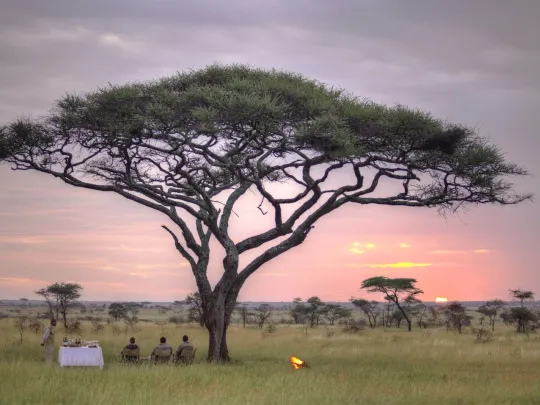 This fly-in 5 Day Luxury Serengeti Safari explores one of Tanzania's hidden gems, the big cat region of Soit le Motonyi. The safari includes a flight from Arusha to the Serengeti, game drives in a prime game-viewing area far from the jostling crowds and accommodation in a luxury, eco-friendly tented safari camp with uninterrupted views of the endless savannah. Speak to us about the best time to book if you also want a glimpse of the Great Wildebeest Migration.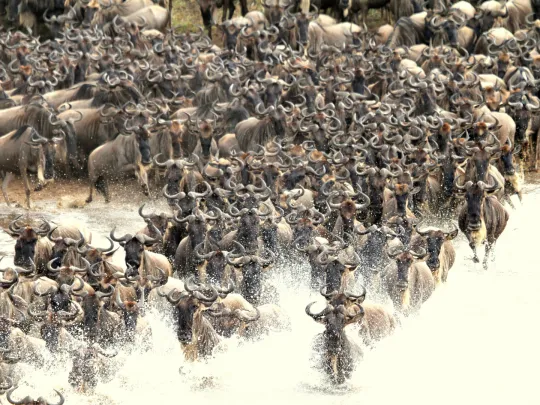 Experience the vast expanses of true wilderness and perhaps some of the best game-viewing areas on the African continent. Our 7-Day Taste of Tanzania Safari Tour takes in the untamed Tarangire, the world-renowned Serengeti (famous for the Great Migration) and Ngorongoro National Park. Accompanied by some of the country's best guides, your safety and comfort will be in excellent hands, leaving you to enjoy the safari of a lifetime at the best possible price.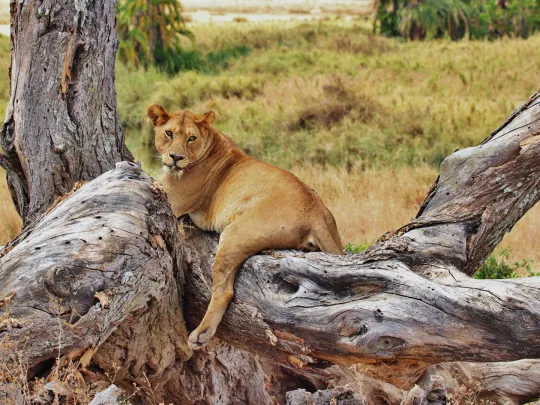 Welcome to untamed Africa! Tanzania's Southern Circuit has all the remoteness you could ask for. It's an uncrowded, unspoilt and unhurried safari experience that you'll be hard-pressed to experience elsewhere. Enjoy the top destinations of Ruaha, Katavi and Selous before rounding the trip off with 5 days at an exclusive tropical island paradise.