Accommodation in Tarangire National Park
Accommodation in Tarangire National Park
Scenic and wildlife-rich Tarangire National Park has a number of lodges. There are also numerous lodges and camps scattered around its outskirts from affordable to luxury.
There's a wide range of accommodation offered in and around Tarangire. Talk to us about your preferences, wishlist and budget and we'll be happy to recommend the perfect stay for you.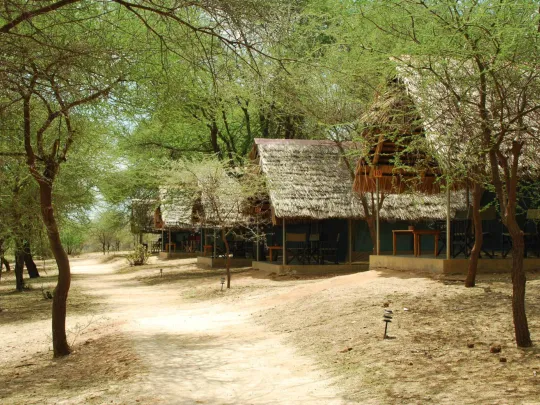 Overlooking the Tarangire River which never dries up Tarangire Safari Lodge offers visitors breathtaking views of beautiful landscapes and a wide array of animals from its deck, thatched tents and bungalows. Sit on the veranda at sunset and watch elephants come down to drink, their babies splashing and playing. Pure, African bliss.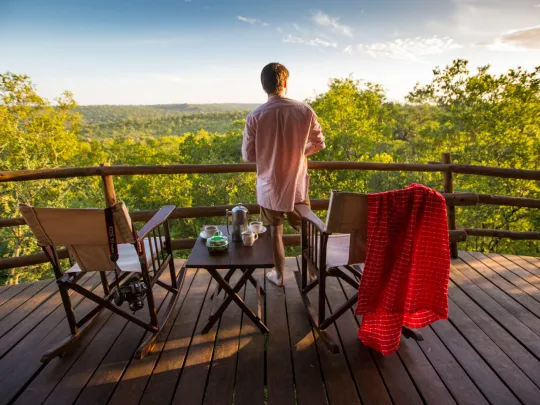 Situated up on a hill on the border of the spectacular Tarangire National Park, Treetops offers magical tented rooms on stilts built around beautiful trees. Each spacious room is open at the front and has its own balcony with panoramic views across the bush. A waterhole at the camp provides regular sightings of lion, leopard and elephant.
You may also want to look at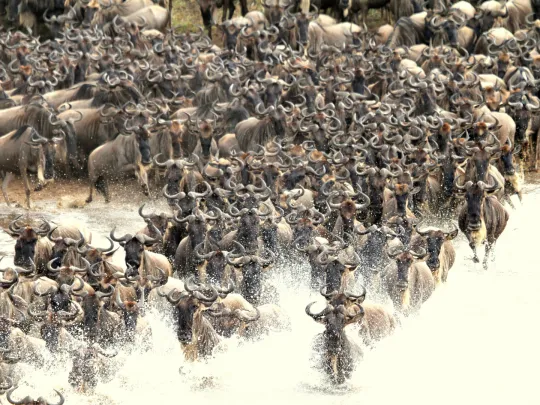 Experience the vast expanses of true wilderness and perhaps some of the best game-viewing areas on the African continent. Our 7-Day Taste of Tanzania Safari Tour takes in the untamed Tarangire, the world-renowned Serengeti (famous for the Great Migration) and Ngorongoro National Park. Accompanied by some of the country's best guides, your safety and comfort will be in excellent hands, leaving you to enjoy the safari of a lifetime at the best possible price.