Arusha National Park Travel Guide
Arusha National Park Travel Guide
Don't be fooled by the fact that Arusha National Park is small (552 km2). Within its borders, it has a diverse topography and wonderful wildlife. From the rugged peaks of Mount Meru to the marshy depths of the Ngurdoto Crater where warthog wallow, to monkey-filled montane forest and rolling grassy hills on which giraffe and zebra graze, there's plenty to see here.
Highlights
An easy 40-minute drive from Arusha
Diverse fauna and flora
Montane forest filled with monkeys, including the rare Colobus monkey
On a clear day, spectacular views of both Mount Meru and Mount Kilimanjaro
Mount Meru, which can be climbed (four-day, guided hike)
The beautifully-coloured alkaline Momela Lakes
Great view points and picnic sites
Guided walking tours
Canoeing
Prolific birdlife
While Arusha National Park doesn't have the Big Five except for buffalo, it offers visitors spectacular scenery and sightings of a wide range of animals including monkey, giraffe, zebra and the sweetest antelopes on earth, the dik-dik. Add to that commanding views of Mount Meru, and Kilimanjaro on a clear day, it's the perfect place to start your African safari.
In its many forested areas, it may be more difficult to spot wildlife, so be sure to keep your eyes peeled!
Mount Meru
Arusha National Park includes Tanzania's second-highest mountain, Mount Meru, with its rugged peaks and wooded foothills. Buffalo and giraffe can be seen here and, if you're very lucky, the elusive leopard.
Rain forest
The main gate to the park opens into magical montane rain forest. This emerald area is a playground for a wide range of monkeys that you may not see anywhere else, including the black-and-white Colobus and blue monkey. Look out, too, in the shadows beneath the trees for tiny duiker and dik-dik.
Ngurdoto Crater
An old volcano in the east of the park, Ngurdoto Crater stretches 3 km across and has steep sides and grassland and marsh in its bowl. There are a number of great viewpoints around its rim where you can stop to watch the warthog and buffalo grazing and wallowing below.
Momela Lakes
Seven alkaline lakes are found in the northeast of the park, each a different, brilliant colour, due to the algae that grow in them. Many water birds live here including, depending on the time of year, flocks of flamboyantly-pink flamingos.
Getting there
Arusha National Park is an easy 40-minute drive from Arusha (25 km to the main gate), and about half an hour from Kilimanjaro International Airport (35 km to the main gate). Due to the small size of the park, all three main areas can be seen in a half-day trip, but a full day with a picnic lunch and a guided walk is a far more relaxed way to do it!
Scaling challenging Mount Meru is considered ideal preparation for climbing Mount Kilimanjaro.
Eco Lodge with spacious accommodation that offers good value for money.
Spacious rooms and villas with views of Mount Meru, Mount Kilimanjaro or Momella.
Situated at the foot of the beautiful Mount Meru, Arusha is known as the safari capital of Tanzania's Northern Safari Circuit. It's a bustling city filled with an interesting mix of markets, chaotic traffic, old colonial buildings and modern conveniences, like coffee shops with WiFi, and an array of great restaurants.
Lake Manyara National Park
The spectacular alkaline Lake Manyara forms the centre point of this small and very beautiful park with surprisingly diverse fauna and flora. A circuit drive through the park passes through forest, wetlands, grassy plains and acacia forests, offering views of different animals and multitudes of birds. Elephant, hippo, giraffe, tree-climbing lion and baboon are just a few of the game that call Manyara home.
On an Empakaai Crater hike, you can expect to see buffalo, hyena, blue monkeys and the occasional elephant.
You may also want to look at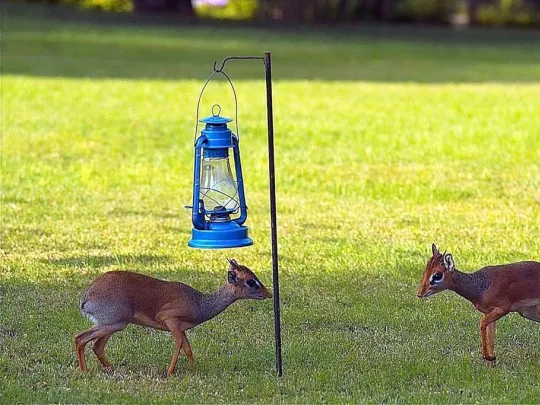 Arumeru River Lodge is a peaceful lodge situated just outside Arusha and close to the airport. With vast, beautiful gardens in which 21 rooms, 6 suites and a family cottage are scattered, it's easy to forget that you're in town at all. The main lodge is airy and welcoming and the hands-on hosts put great emphasis on keeping their guests happy.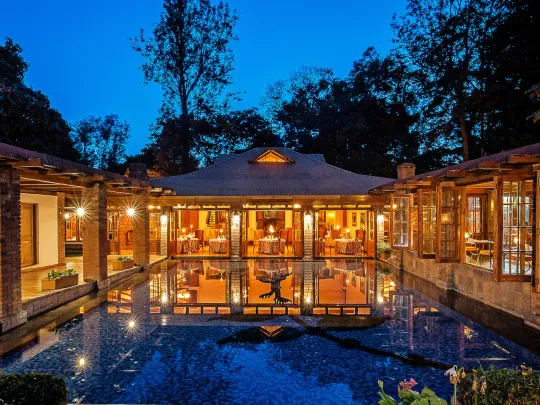 Arusha Coffee Lodge is set on a beautiful old coffee plantation outside Arusha, with the old Plantation House housing the restaurant, bar and lounge. It offers 30 Plantation Houses with suites and rooms, spread across the lush grounds, all en-suite and luxuriously decorated, with indoor fireplaces. There are a number of restaurants, boutiques and shops on the property and coffee tours are offered. Day trips to Arusha National Park, Arusha town and Ngorongoro can be arranged.