Pairing Southern Africa's Top Safari Destinations
Pairing Southern Africa's Top Safari Destinations
Some of the top wildlife destinations in Southern Africa can easily be combined into one unforgettable safari itinerary.

[Updated 15.10.2021]
But getting to grips with the sheer size and diversity of Southern Africa can be a daunting task. And that's before you've even set foot in the bush or laid eyes on the breathtaking landscapes.

Finding the Ultimate Safari Combinations
A little bit of planning goes a long way - getting an idea of what you want to see and do, how long it will take and how much time you will need, makes all the difference to your safari experience.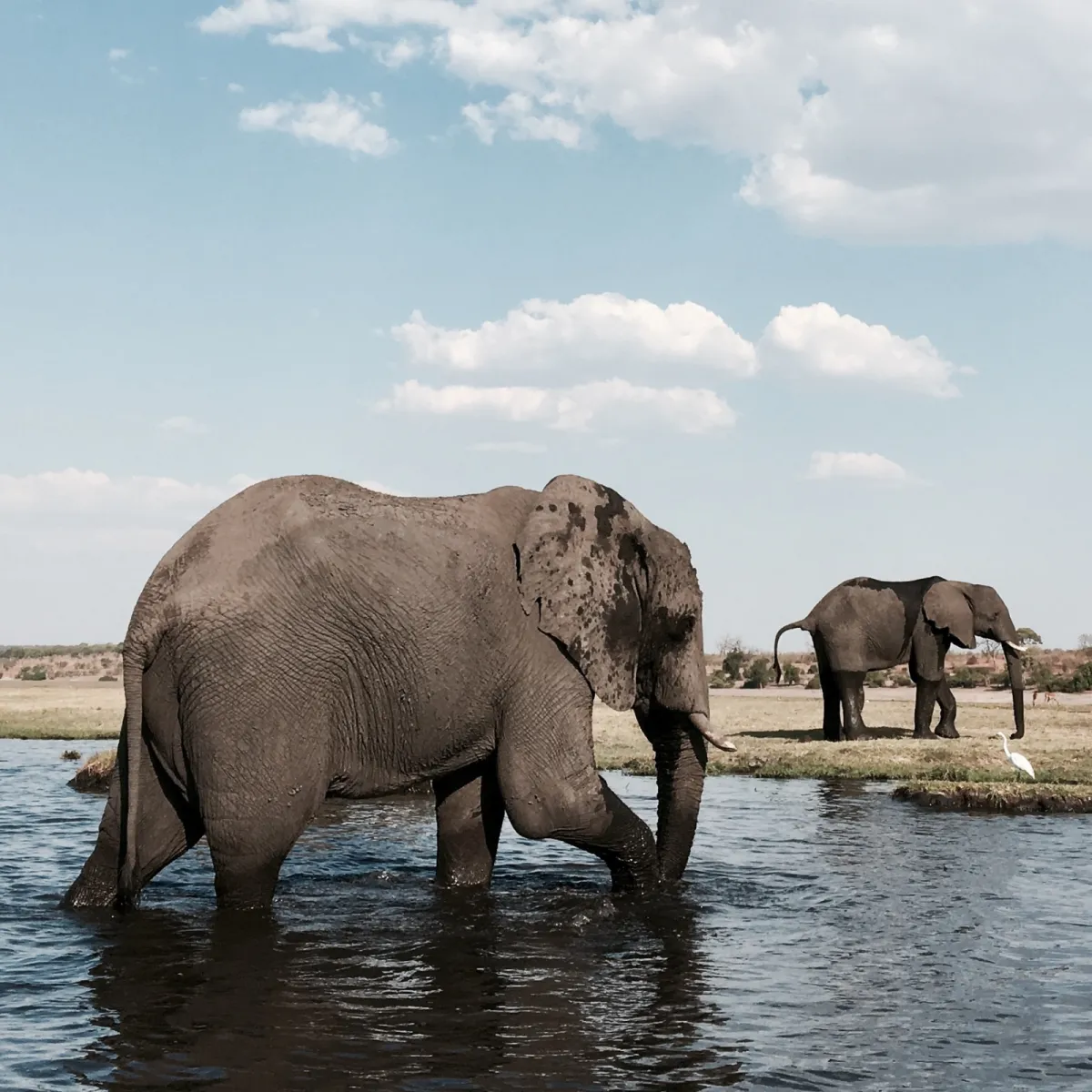 Southern Africa is a vast region, but luckily many of the best destinations are connected by well-serviced airports and an excellent network of roads. Given that the top spots are easily accessible and conveniently connected, your travels in Africa can be tailored to suit your specific needs.
Bearing in mind that travel is first and foremost an individual experience, I've outlined some of the tried and tested combinations that can be paired according to individual preferences. These include the big five of Southern African travel destinations:
Kruger National Park,
Cape Town,
Victoria Falls,
the Okavango Delta,
and Chobe National Park.
Big Game Meets Mother City - South Africa
If you have limited time available and are forced to choose, then Cape Town and Kruger Park in South Africa, are two must-see places that make for an ideal safari combination.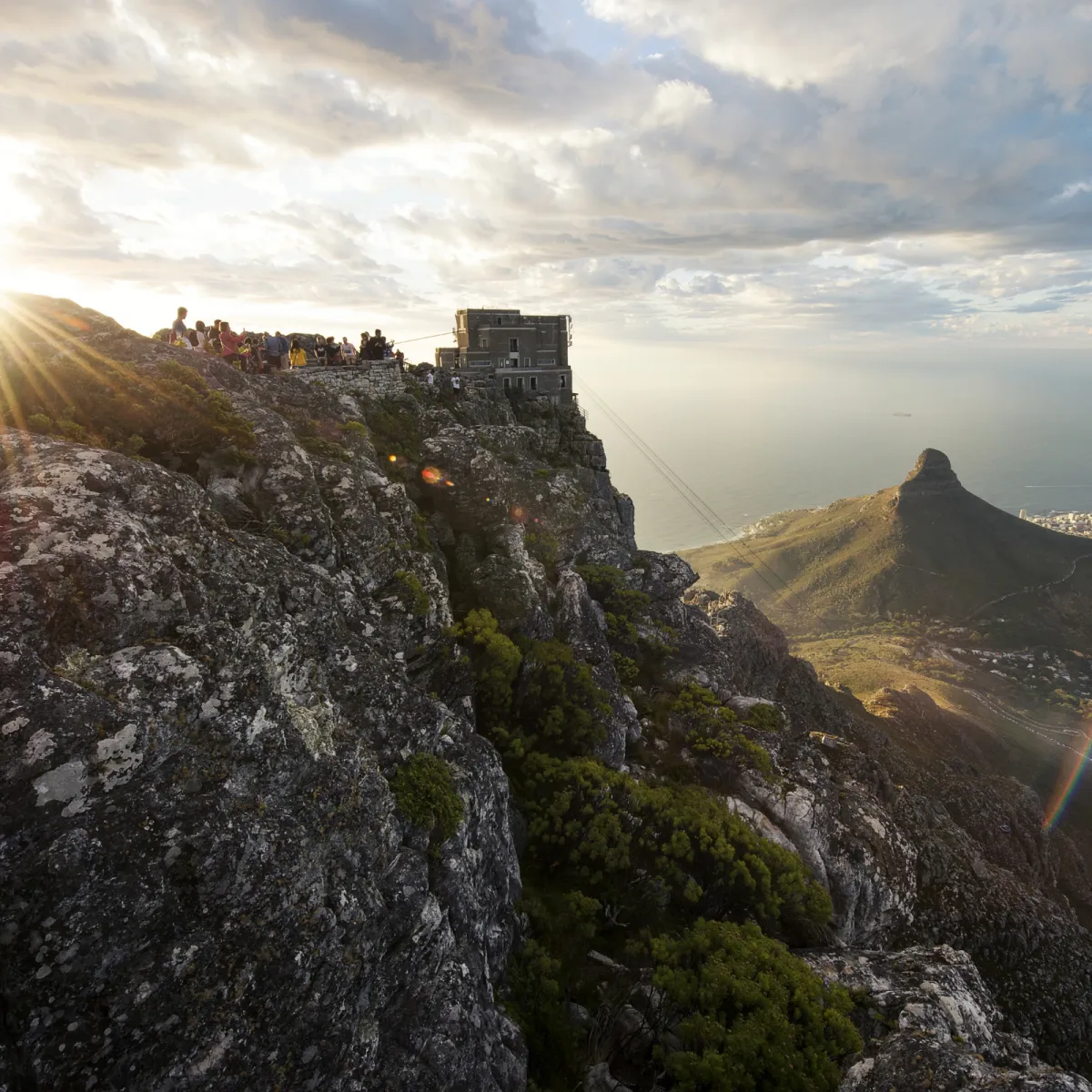 The Travel Time Factor
To make the most of your time in Africa when travelling from abroad, give yourself at least three to four days in each location. Setting aside a few days to explore each of South Africa's two top tourist destinations (Kruger and Cape Town), makes that long haul flight worthwhile. Both of these destinations have ample to offer, so you can look forward to an action-packed adventure from the moment you touch down.
Accessing Kruger via Johannesburg
The O.R. Tambo International Airport in Johannesburg is an easy four- to five-hour non-stop drive away from the gates of Kruger National Park.
O.R. Tambo is the biggest and busiest airport in Africa, with most international flights into and out of Southern Africa passing through here. This international airport also serves as a major hub for connections between Johannesburg and other destinations on the sub-continent, including Victoria Falls and Cape Town.
Most travellers don't spend a lot of time in the city of Johannesburg as it has a bad reputation. However, this bustling metropolis is rapidly transforming and has a lot to offer visitors. Johannesburg has a vibrant arts and culture scene, boasts some of the finest museums in the world and offers a unique window into contemporary South African society.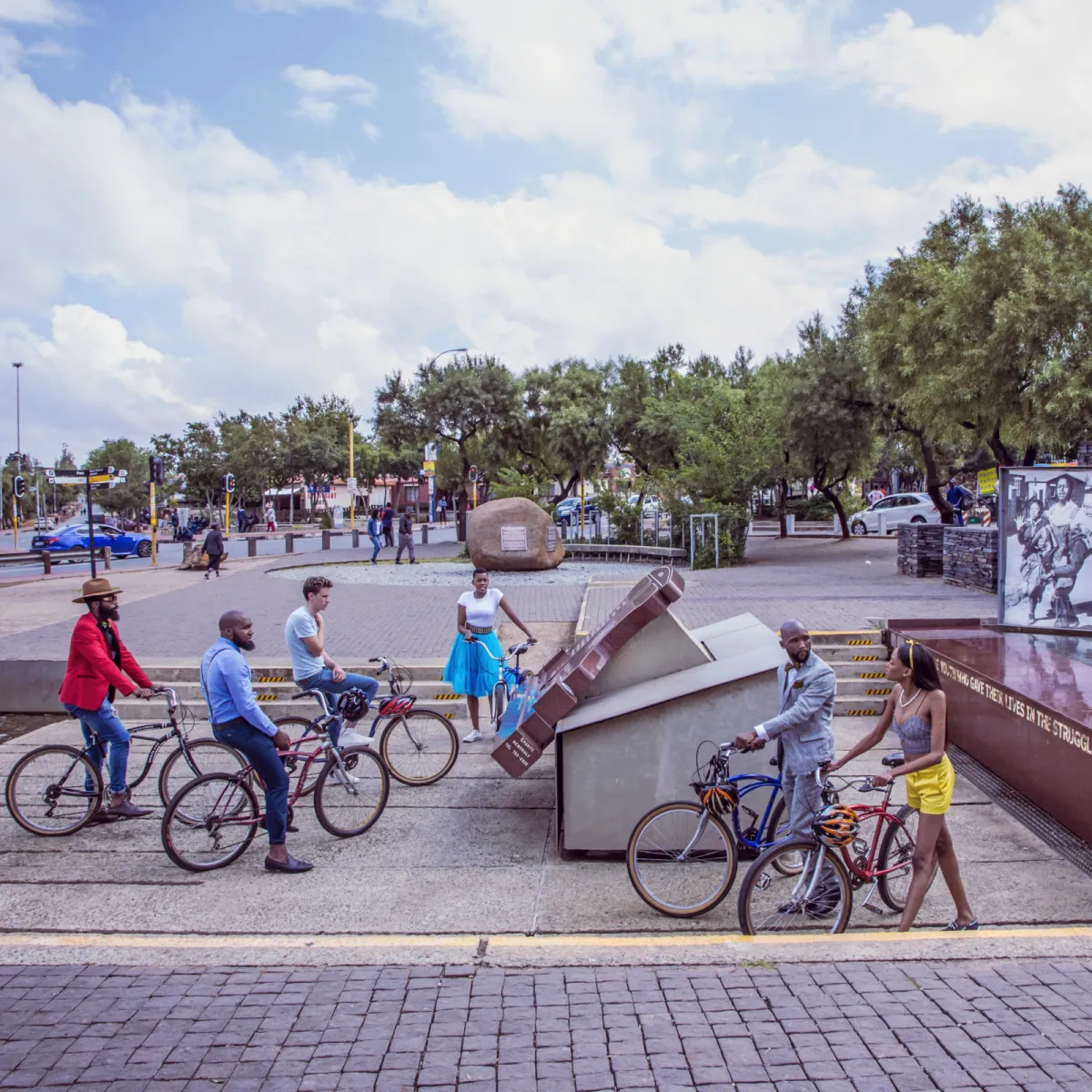 The three- to four-hour drive may seem like a long journey but then, this is Africa, and even the transition from city to rural farmlands and the bush is an experience. Once inside the Kruger National Park, which hosts a plethora of wildlife and birds, the game viewing starts immediately.
Exploring Kruger Park
There is a huge variety of accommodation options available in and around Kruger Park, with something for all tastes and budgets. South Africa's premier game viewing destination, Kruger Park is a real gem and you could spend days on end embarking on game drives, walking in the bush with experienced guides and lounging at the poolside with the sound of lions roaring in the distance.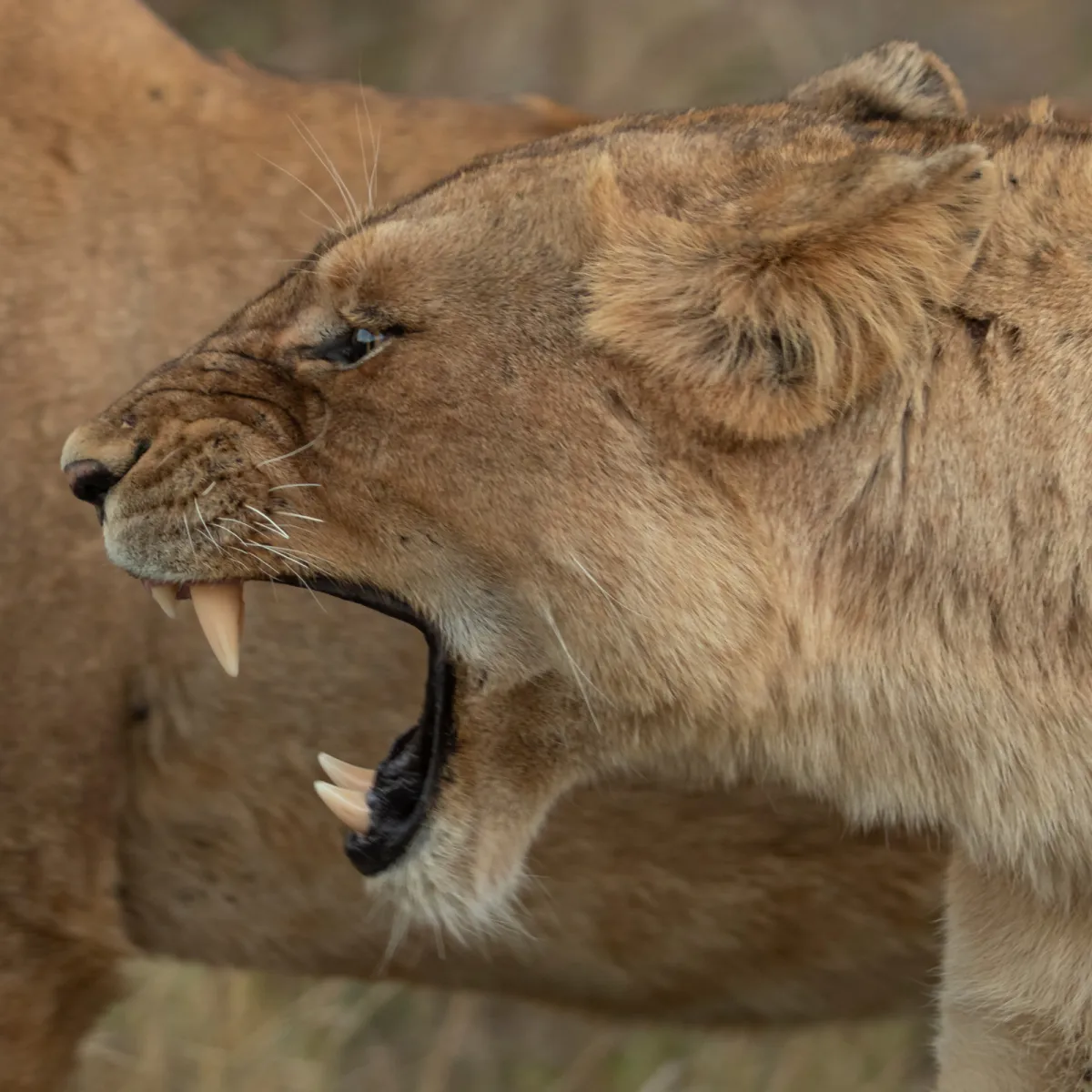 We recommend spending at least three days in Kruger, giving you a chance to explore some of this massive wilderness area and probably tick off the full complement of Africa's Big Five.
Travel between Kruger and Cape Town
Once you've taken in the untamed wonders of Kruger it is time to head for the cultured Mother City - Cape Town. Domestic flights to Cape Town leave once a day from Nelspruit (which is closer to the park itself), and regularly from Joburg, which means that the transfer can be tailored to your needs and schedule.
The flights between Johannesburg and Cape Town cost about $180 return and take just over two hours. You can literally go from watching wild elephants in the morning to watching the sunset over the Atlantic Ocean while tucking into fresh seafood and sipping on some of South Africa's fabulous wines, in the evening.
The Kruger/Cape Town combination works just as well the other way around - visiting Cape Town first and then taking a safari in Kruger National Park.
Discovering the Fair Cape
Cape Town is one of the most beautiful cities in the world. Built on the slopes of the majestic Table Mountain, this scenic city of diverse cultures has something for everyone; from breathtaking natural beauty and shopping at the V&A Waterfront to some of the finest dining to be found anywhere on the continent.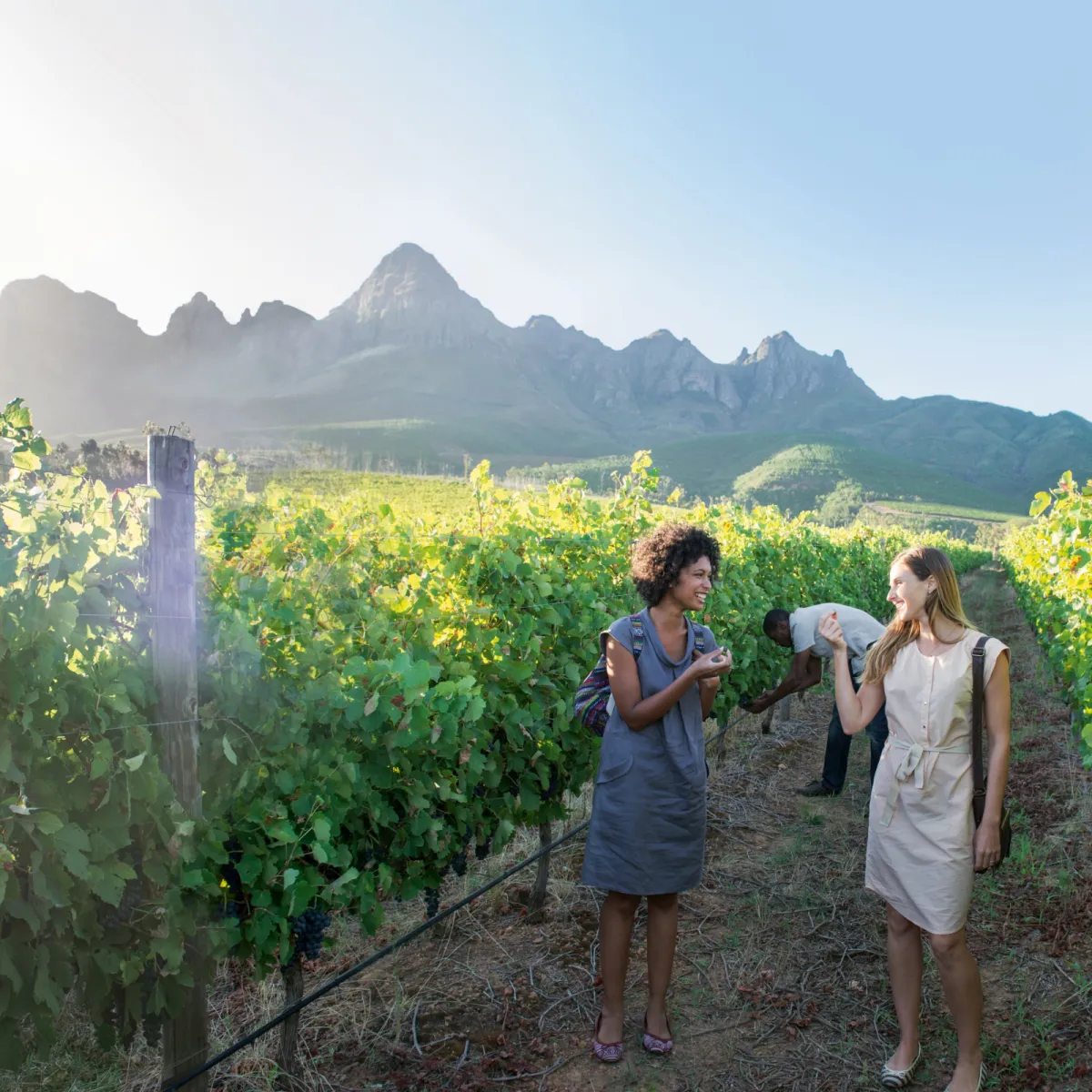 Cape Town has enough to offer for a lifetime of exploring, but three to four days in this beautiful city should be enough to get a taste of the best that the Mother City has to offer. I'd recommend having a bucket list on the ready when you land to ensure that you don't miss out on any of the must-see highlights. Many of the activities can be combined, but some of them are full-day affairs, like wine tasting in the Cape Winelands.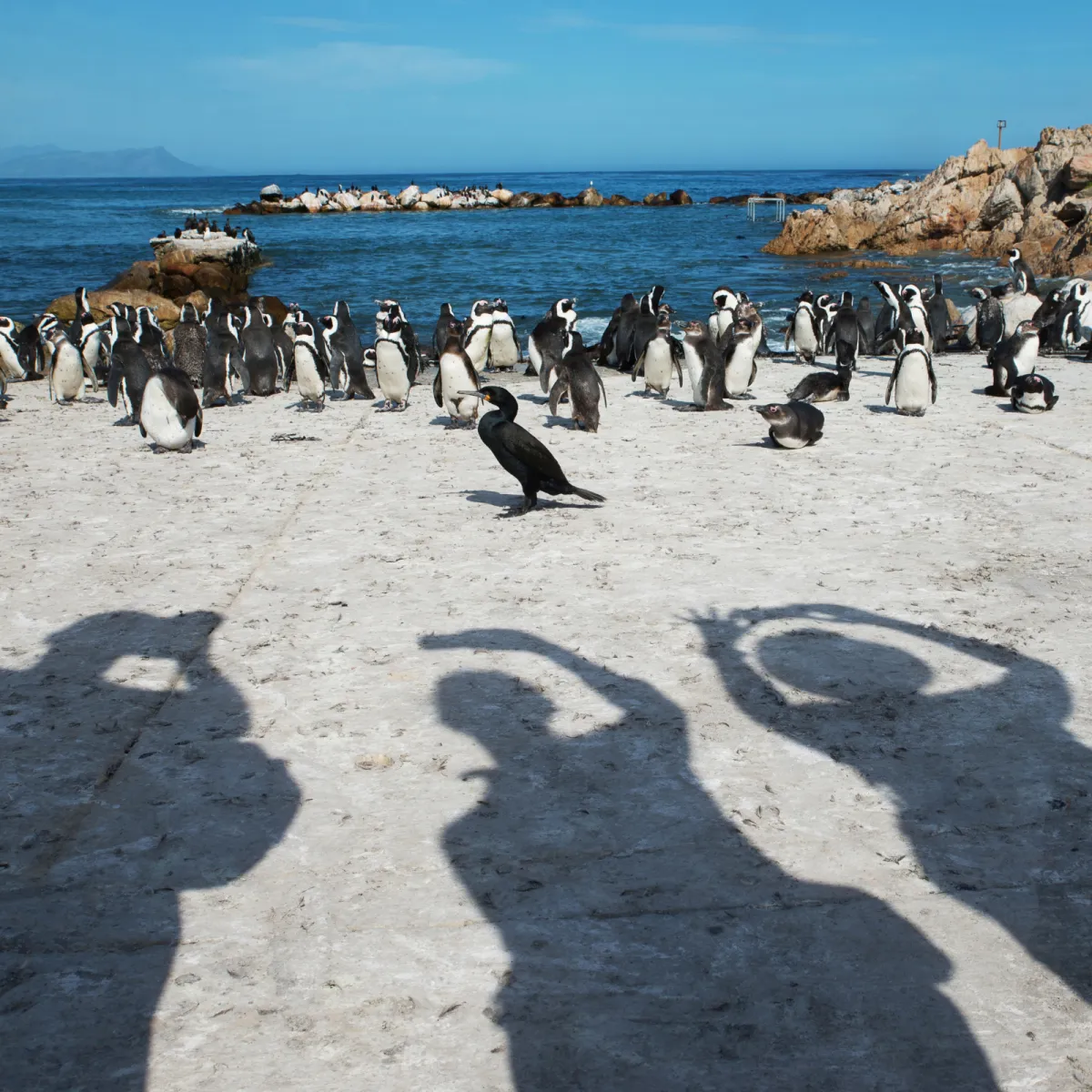 Some favourite activities in Cape Town include standing on top of Table Mountain, taking the hop-on, hop-off bus tour of the city, doing guided tours of the Cape Peninsula, visiting the world-famous Robben Island and relaxing over a meal with views of the ocean. This is before you've even started with all the adventure and nature activities like diving with sharks, getting up close to penguins and seals, paragliding off Lion's Head, whale watching in Hermanus and abseiling off Table Mountain.
The South African Bush and City Pairing
The tried and tested combination of these two unforgettable destinations offers an ideal balance between the game-rich African bush in Kruger and the stunning modern city of Cape Town.
Kruger Park is a low-risk malaria area, but this shouldn't be a deterrent as malaria is both preventable and curable. Visit your local travel clinic or doctor for up-to-date advice on prophylactics to ensure a worry-free adventure. The Kruger/Cape Town pairing varies in cost from anywhere between $1500 and $2000, depending on your choice of accommodation and activities, as well as additional flight costs between Cape Town and Johannesburg, ranging from $90 - $180 return (prices do fluctuate so it is important to check). In terms of your arrivals and departures, Wild Wings Safaris can arrange all your transfers between airports and hotels.
Add the Mighty Victoria Falls
Victoria Falls offers a unique alternative to Kruger Park's unspoilt game viewing as it is a major hub for adventure sports like whitewater rafting and bungee jumping.
The Travel Time Factor
For those with a little more time, you can add Vic Falls to Cape Town and Kruger. You can access Victoria Falls via Johannesburg international with a two-hour flight to either the Zimbabwean or Zambian side of the falls. Flights cost around $350 return but prices are variable and do change from season to season. Both destinations are safe, but the view of the falls is better from Zimbabwe. Once you arrive you will be spoiled for choice with so many activities on offer, and the time you spend at Victoria Falls will depend on what you have in mind.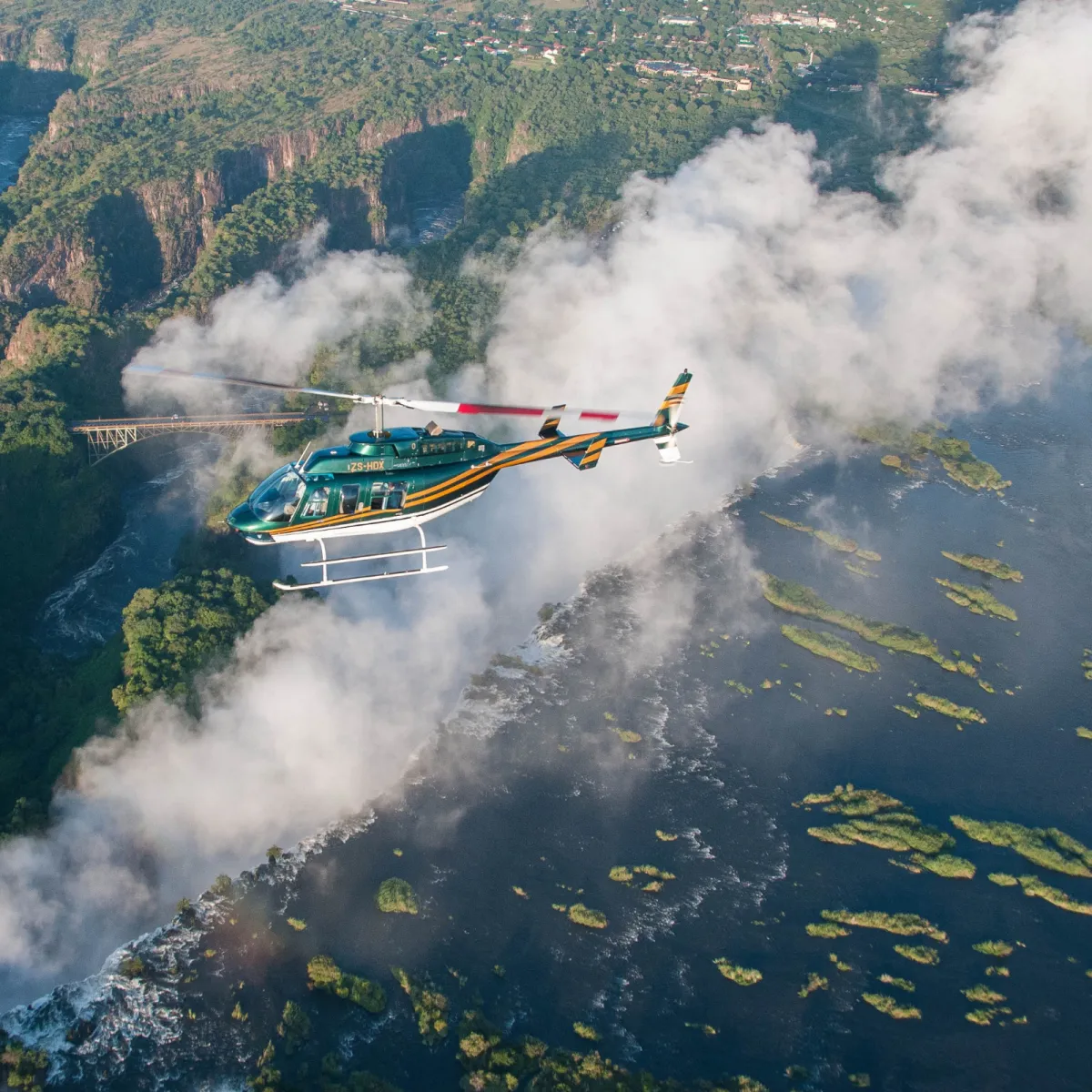 For those with a taste for heart-pumping adventure, there is whitewater rafting on the Lower Zambezi River, giant gorge swinging or just regular bungee jumping off the Victoria Falls Bridge. Follow this up with something a little less palpitating like an elephant back safari, zip wire or flying fox over Botoka Gorge and microlight or helicopter flight over the falls and you should be ready for something more relaxing like a canoe trip on the upper Zambezi or a sunset cruise. If you are still hungry for more you can do some sightseeing with a guided tour of Vic Falls, visit craft markets and the local museum, as well as embarking on game drives in the Zambezi National Park.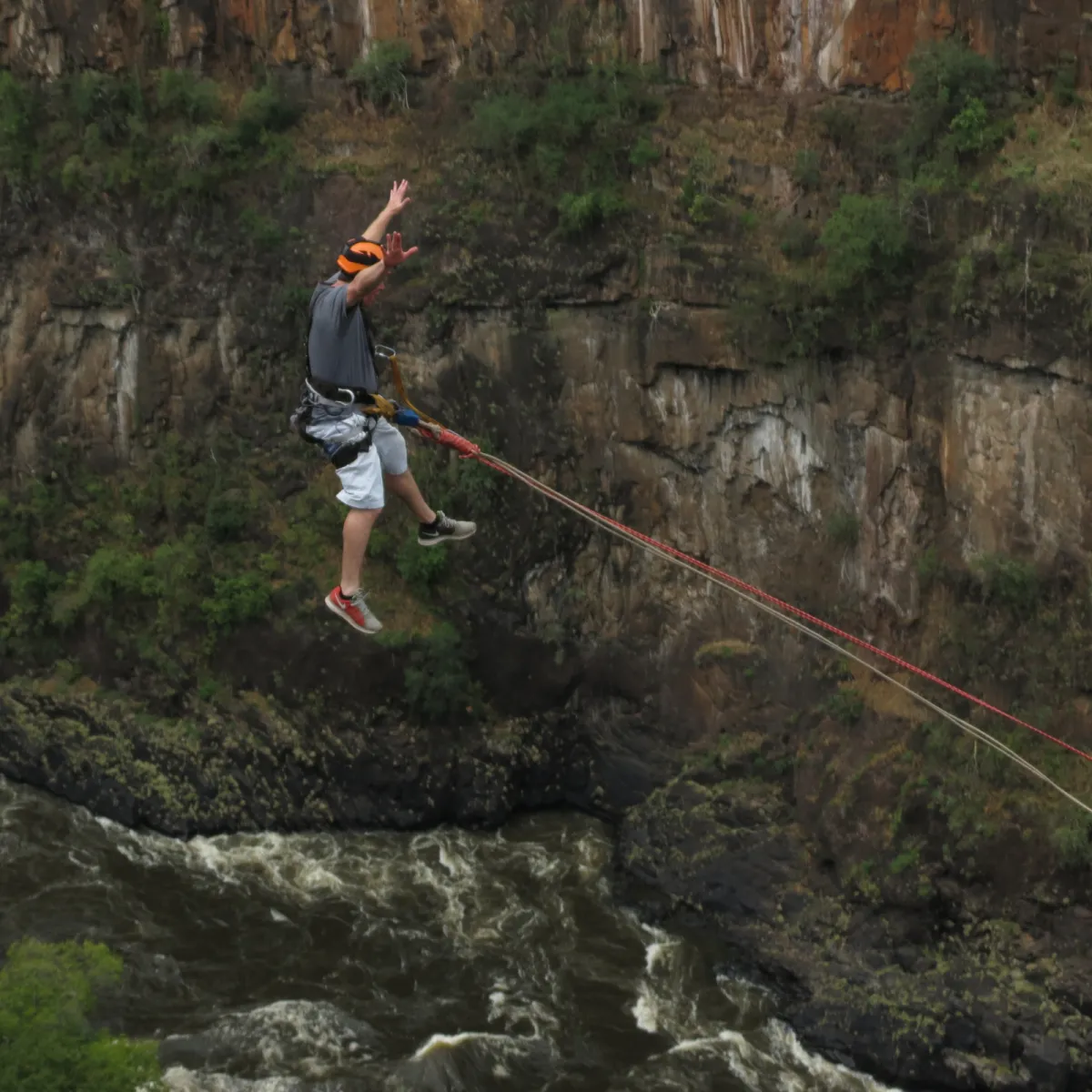 Adding a destination like Victoria Falls brings a whole new dimension to your African experience and really is worth a few extra days. While you could fly directly from Cape Town to Victoria Falls, most flights route through Johannesburg and being that close to the Kruger National Park is an opportunity that shouldn't be missed! A twelve-day tour of these three destinations will cost between $2300 and $2600 depending on your requirements, exchange rate fluctuations and the season. There are no hard and fast rules for safari itineraries, so tailoring the trip to your interests really is the name of the game.
Wildlife, Wonder and Adrenalin - Kruger & Victoria Falls
For those who want to experience untamed Africa without the bustle and bright lights of the city, a good option is to spend more time exploring the Kruger Park and Victoria Falls area. While Kruger Park offers excellent game viewing opportunities, you are never guaranteed to see all of the Big Five; with animals like the leopard being particularly shy and elusive.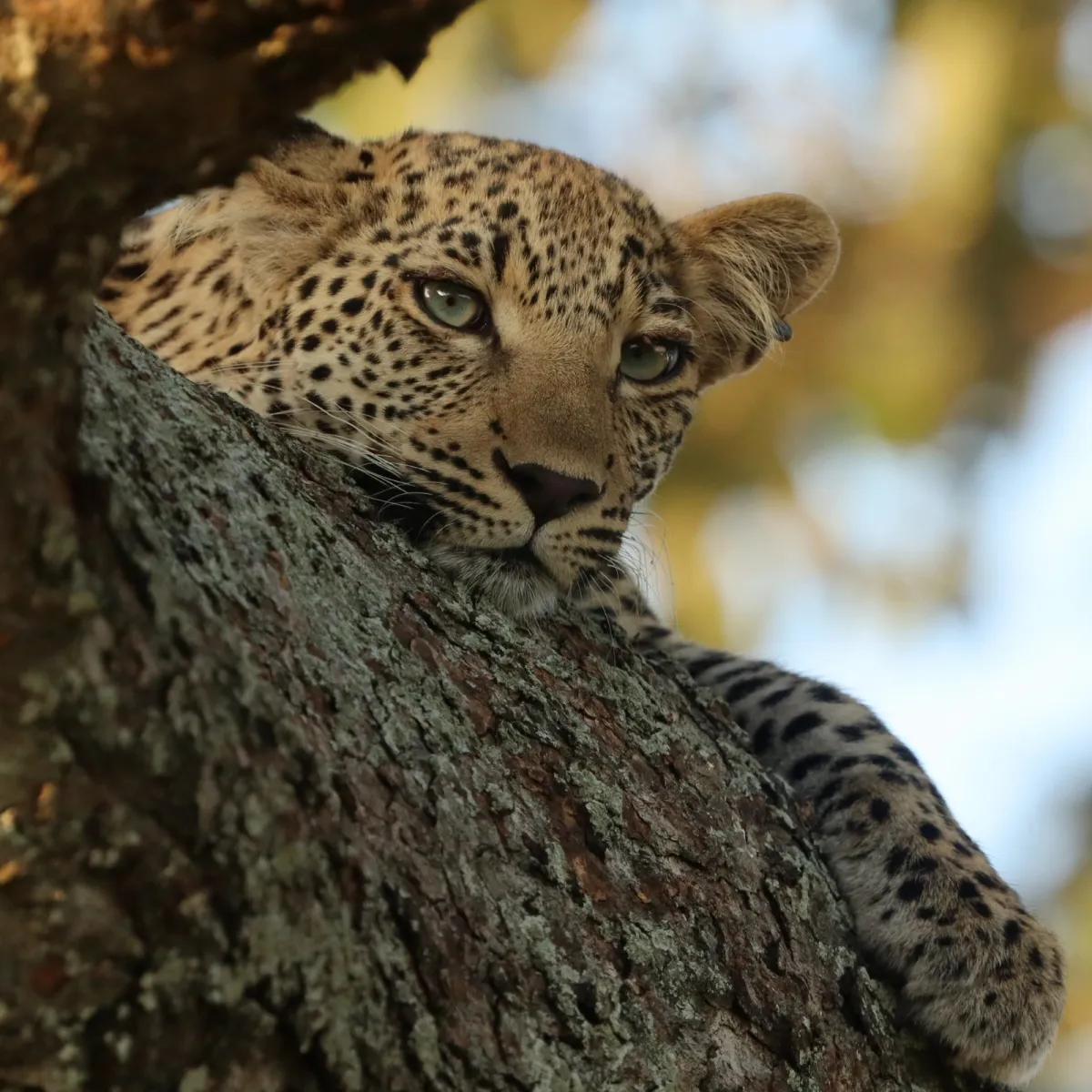 Spending more time in the park will therefore improve your chances. Vic Falls on the other hand, though still part of the bush, offers the excitement and variation that comes with outdoor and adventure activities. Vic Falls does get busy, but Wild Wings can book in advance to ensure availability.
Wonder, Wildlife and Wilderness Safari Trio - Vic Falls, Chobe & the Delta
The other great thing about going to Victoria Falls is its proximity to the Okavango Delta. Accessed by both land and air depending on the season and water levels, the Okavango Delta offers a remote wilderness experience - untouched and untamed Africa.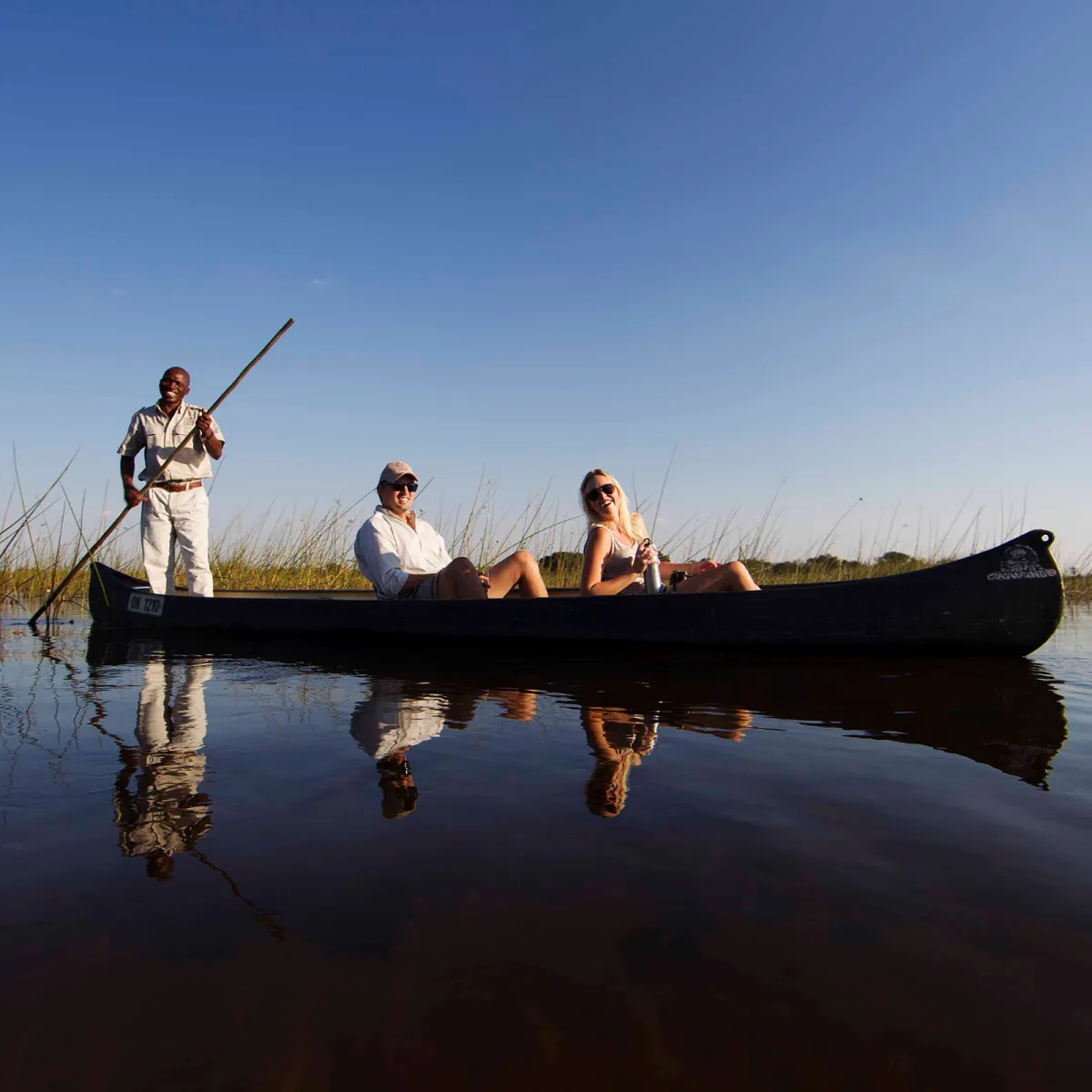 There is a lot to explore with winding waterways and plenty of breathtaking scenery. To get there you'll fly into Johannesburg and get a two-hour connecting flight to Victoria Falls ($350) or a 1-hour 40-minute flight to Maun ($420).
The price difference between flying to Vic Falls or Maun isn't that huge and once in Maun you will travel by land and water or air, depending on the season and how deep into the wilderness you want to go. The cost of spending time at Vic Falls and in the Delta can range anywhere from $4000 for seven days up to $15500 for a deluxe 12-day special, which excludes air transfers between lodges.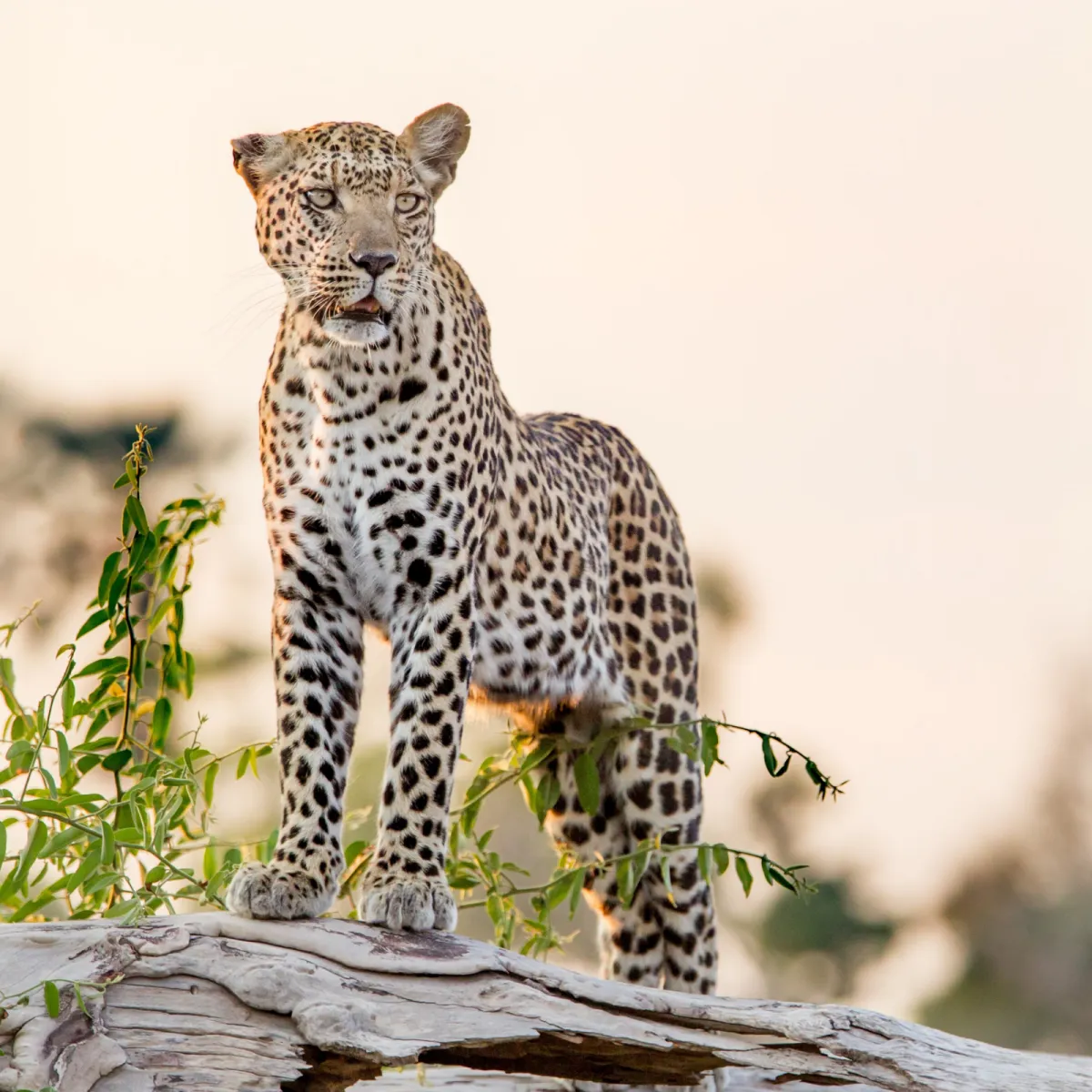 Conveniently located between Vic Falls and the Okavango Delta lies Chobe - home to one of the largest continuous elephant populations in Africa. Chobe National Park is easily accessed by road from Vic Falls, lying near the Zambian border in northern Botswana.
The drive takes about 1 hour and 30 minutes, excluding the border crossing on the Kazungula Ferry. In fact, the two are so close that you can take day trips to Chobe Park from Victoria Falls, but this really is not enough time to explore the game-rich national park.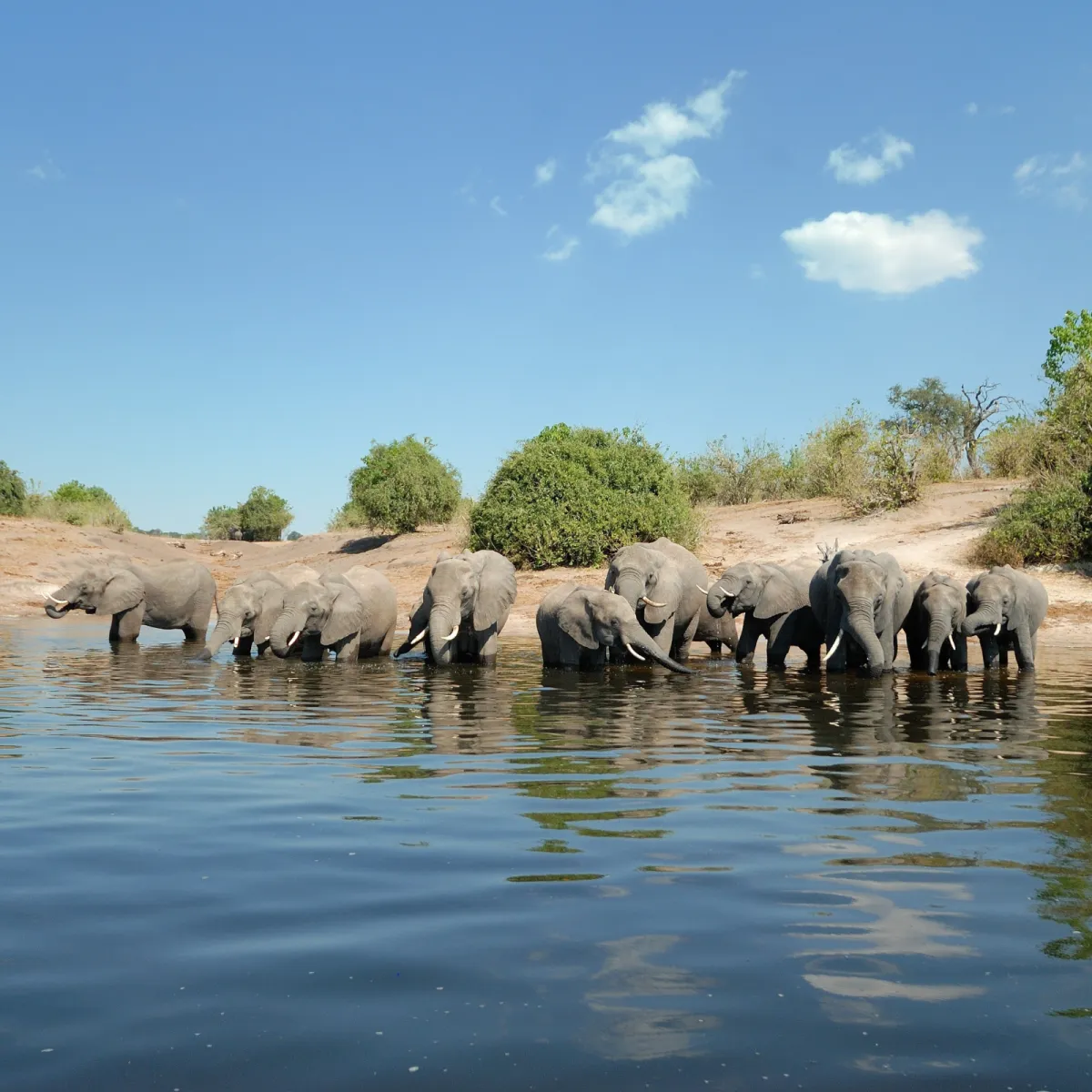 Chobe National Park is located just outside of Kasane. From there, you can catch flights to Maun, the gateway to the Okavango Delta. Alternatively, you can drive west through northern Botswana to Maun, but this is a long drive best split over two days.
Wildlife Haven and Watery Wonder - Hwange & Vic Falls
Then there is Hwange National Park in Zimbabwe, only 200km southeast of Victoria Falls. Hwange is considered one of Africa's finest wildlife havens and is famous for its huge elephant population. Zimbabwe's top game viewing destination, Hwange National Park, also hosts a diversity of other wild animals, including endangered African wild dogs. About two hours' drive will take you from the natural spectacle of Victoria Falls to Hwange, within a very reasonable budget. Some lodges offer transfers between Vic Falls and the national park, but a luxury coach liner also travels between the two a few times per week.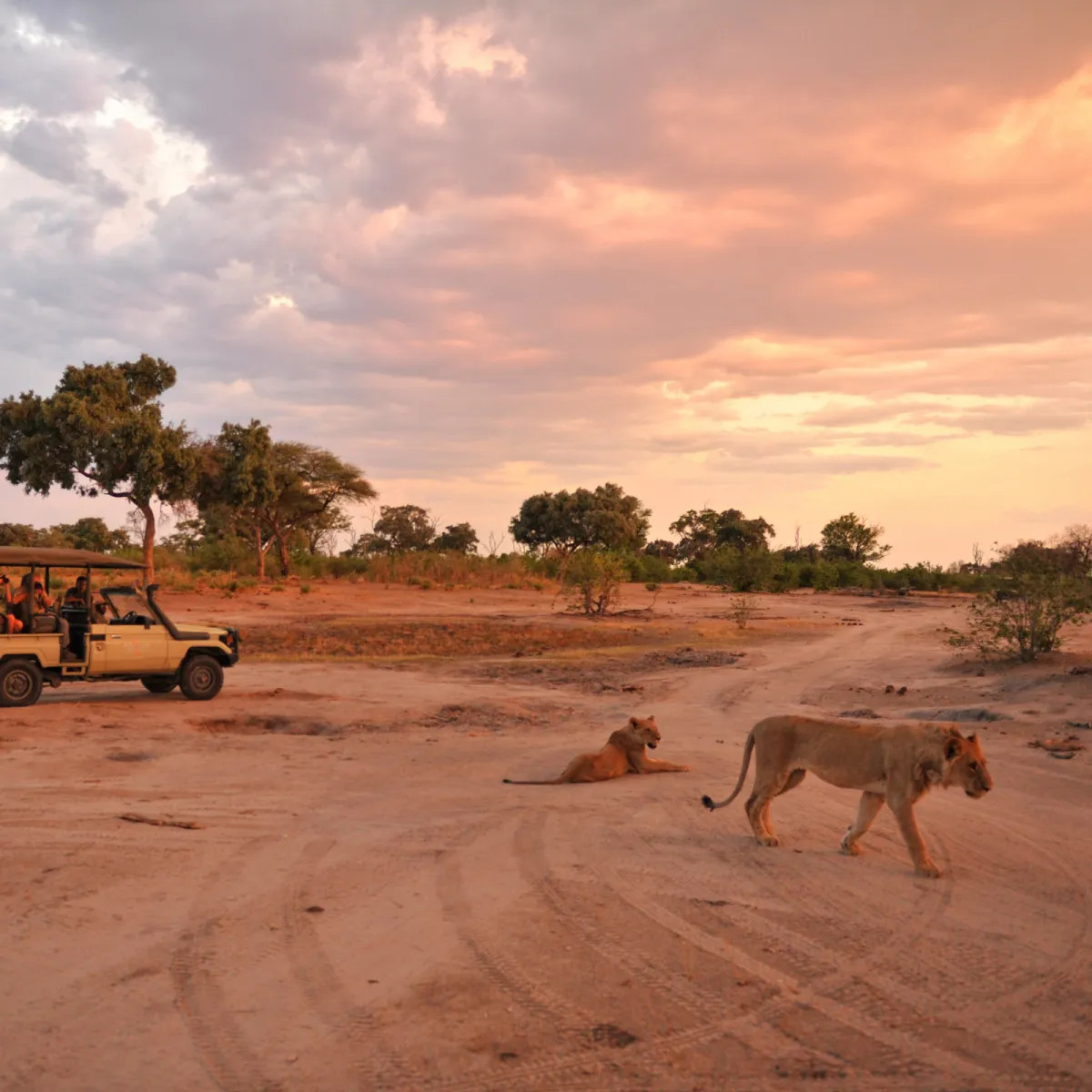 There are some great safari deals combining Zimbabwe's largest game park (Hwange) and Vic Falls, as well as longer options that also visit other highlights in Zimbabwe - from the Great Ruins and Mana Pools to Matobo National Park. Hwange National Park is also easily and affordably combined with the highlights of neighbouring Botswana, especially Chobe National Park, which is also near Victoria Falls.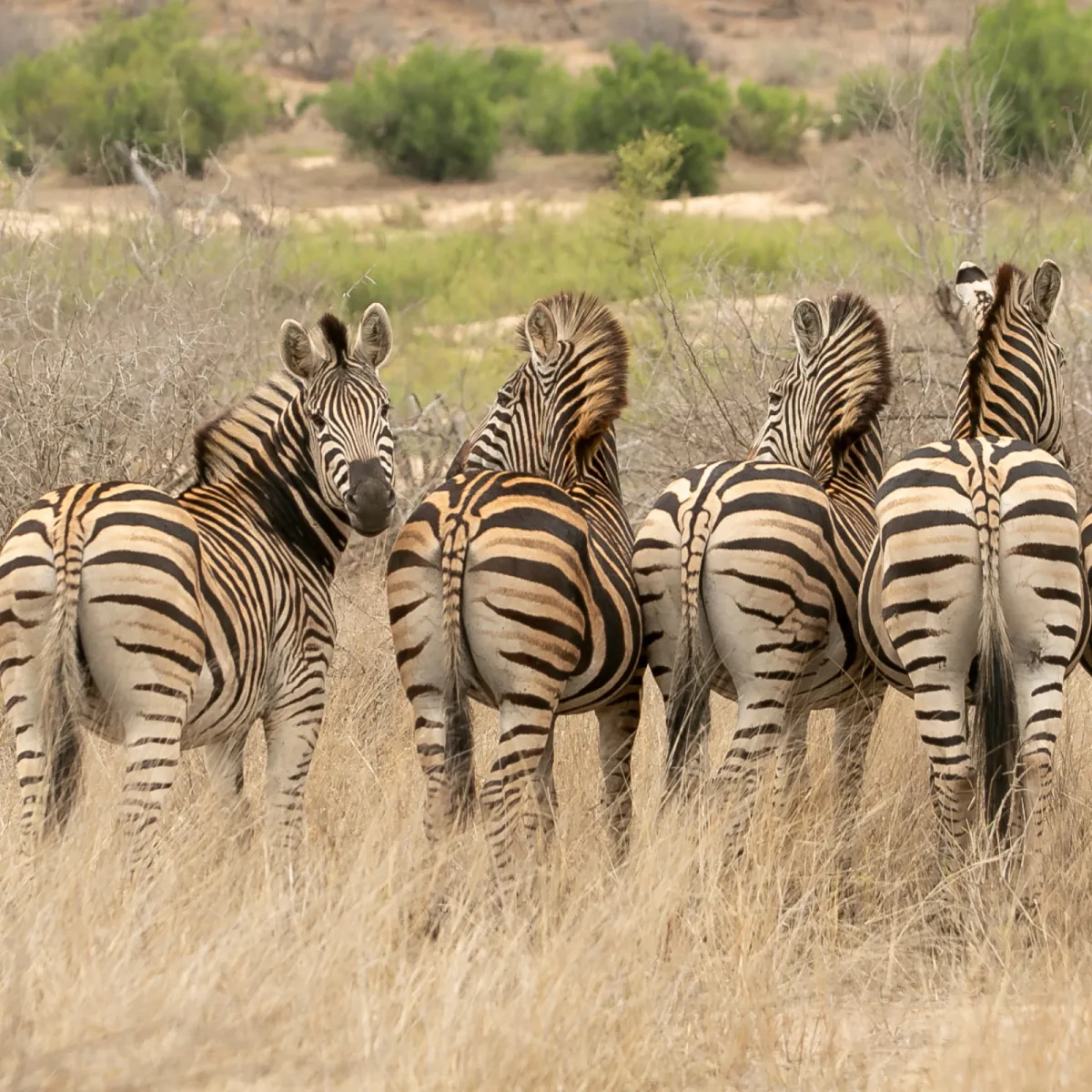 Southern Africa's Highlights Combined
Combining destinations is a great way to get a feel for a place as large as Southern Africa, but it is so much more than that. Without breaking the bank you have access to:
You may also want to look at
About the author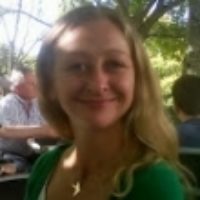 Landia
Passionate about Africa's untamed places and wildlife, Landia is an adventure-loving native South African. Capturing the spirit of Africa is a way of life for this dedicated travel writer and photographer! Based in Green Point overlooking the Atlantic Ocean, in her spare time Landia can be found sea kayaking, walking in nature, horse riding and exploring the beautiful city of Cape Town and beyond.