Enticing Namibia - Nothing Can Compare
Enticing Namibia - Nothing Can Compare
Namibia is a country like no other. Vast, sprawling, sparsely populated with fascinating, stark landscapes that change kaleidoscopically according to the hour of the day. A safari to Namibia could well be your undoing. For once you've visited it … you'll want to come back for more. And more. And more. It kinda does that to you.
Did we mention that Namibia is vast? It's roughly about twice the size of Germany and 12 times the size of Ireland.
To 'do' Namibia with any sense of justice, you'll need time - at least 10 to 14 days of it - unless you fly everywhere. This is do-able but somewhat pricey. Even so, with two weeks to spare, you'd probably need to opt for one of the major safari circuits: northern or southern.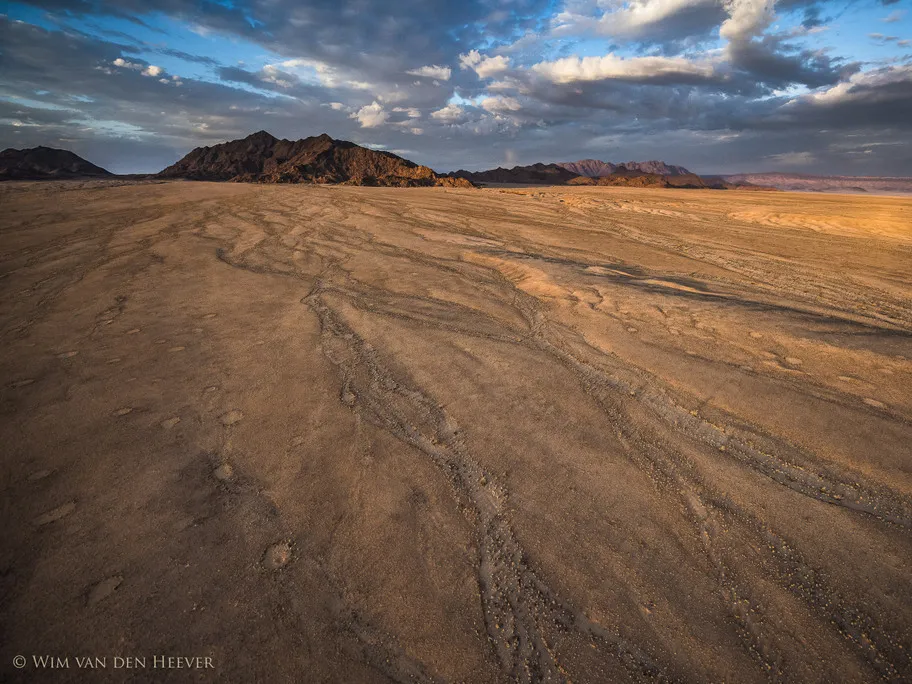 Your point of departure is usually Windhoek, Namibia's capital. It is possible to drive from Johannesburg (15 to 17 hours non-stop) or from Cape Town (12-hour's drive). Flying in is definitely the quickest way to arrive.
Each circuit is very different with its own set of unique features and attractions. Still overwhelming, but what better way to break this down than with a photo essay of highlights?
Northern Circuit Attractions
If you arrive in Windhoek early enough, you can easily connect with your tour or hire a car and set off immediately on your way. Windhoek is an attractive city and has many attractions, history and culture, so you may decide to overnight here and enjoy some of the local nightlife.
Etosha National Park
Etosha is Namibia's safari jewel. It is a place of unique beauty and a photographer's dream. We recommend spending 3 to 4 nights at Etosha.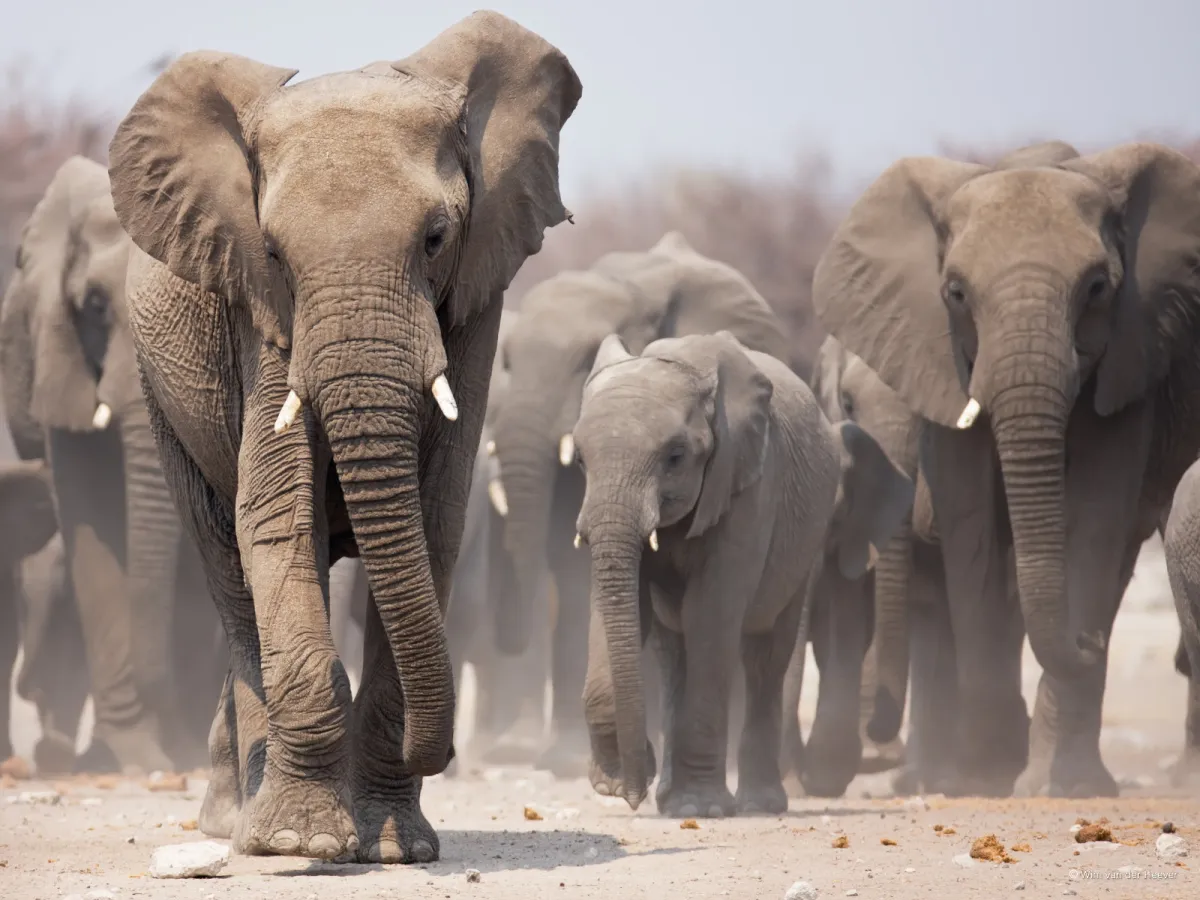 Depending on your budget, there's a wide choice of accommodation in and outside the park.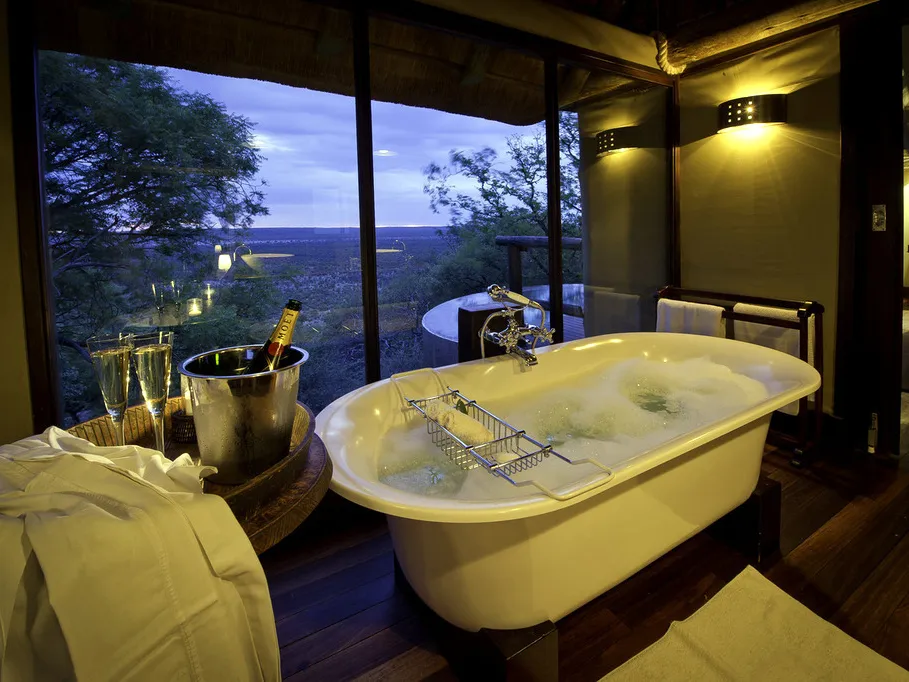 A definite highlight of staying within the park is the floodlit waterholes at the camps where you can spend hours watching the wildlife come to drink, even the shyer, nocturnal animals.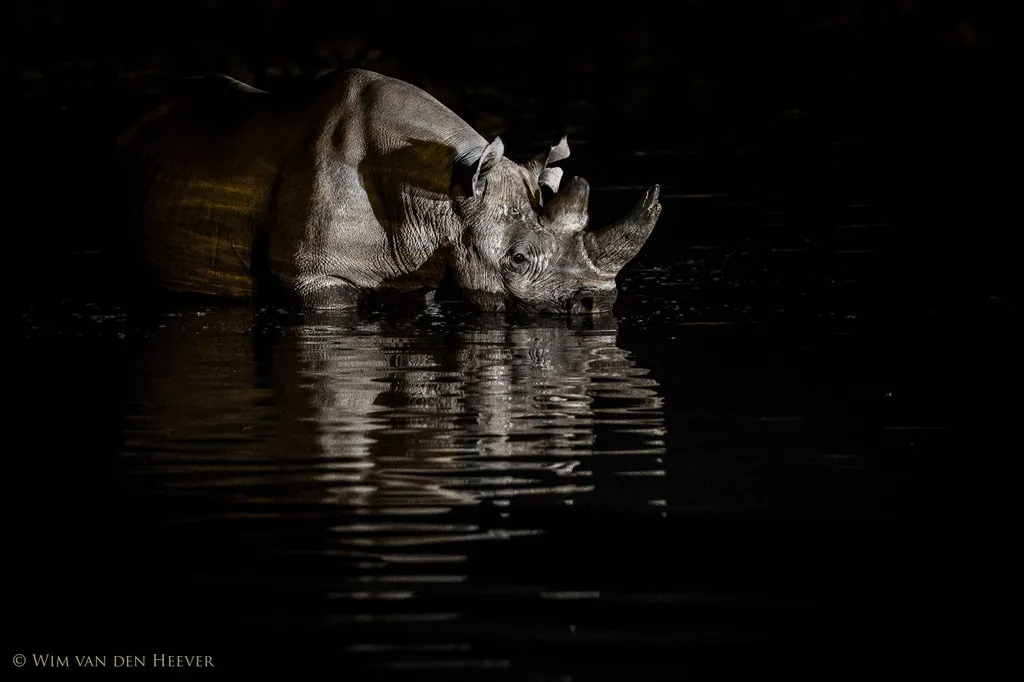 Himba Communities
These enduring nomadic people live off the land as they have for centuries, covering their bodies in ochre and animal fat for beauty and sunscreen. They have an intricately-woven and fascinating culture.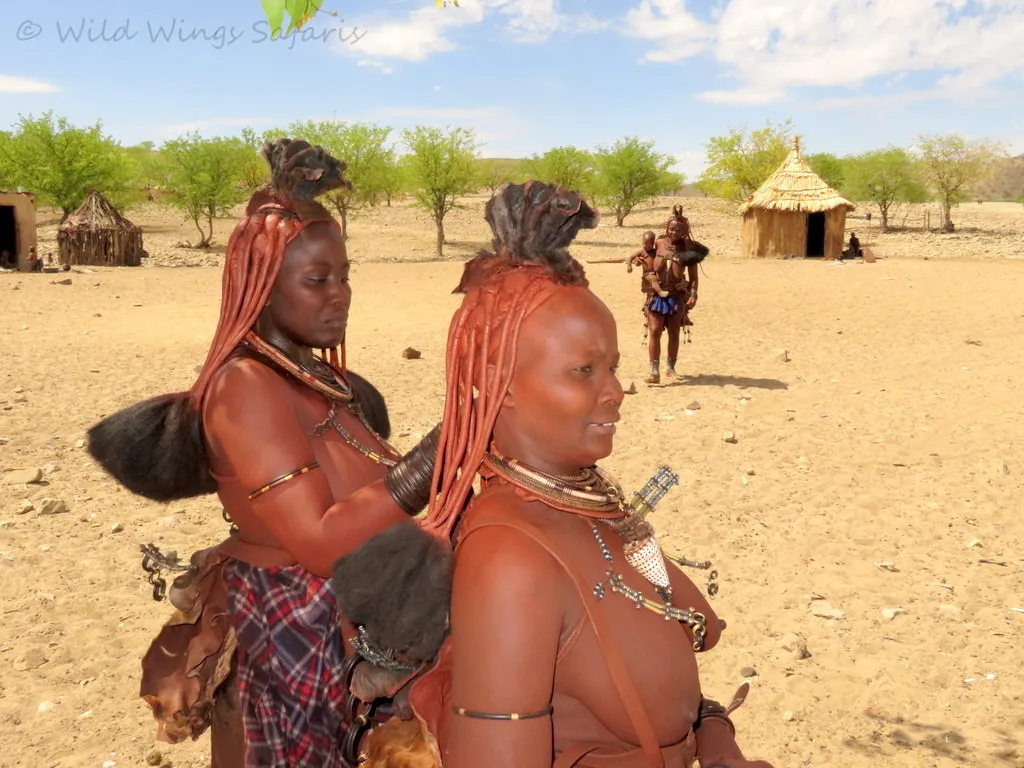 Damaraland Desert Elephants
Incredible sweeping views from mountain tops and the unique desert-adapted elephants that have made this area their home are two of Damaraland's main attractions.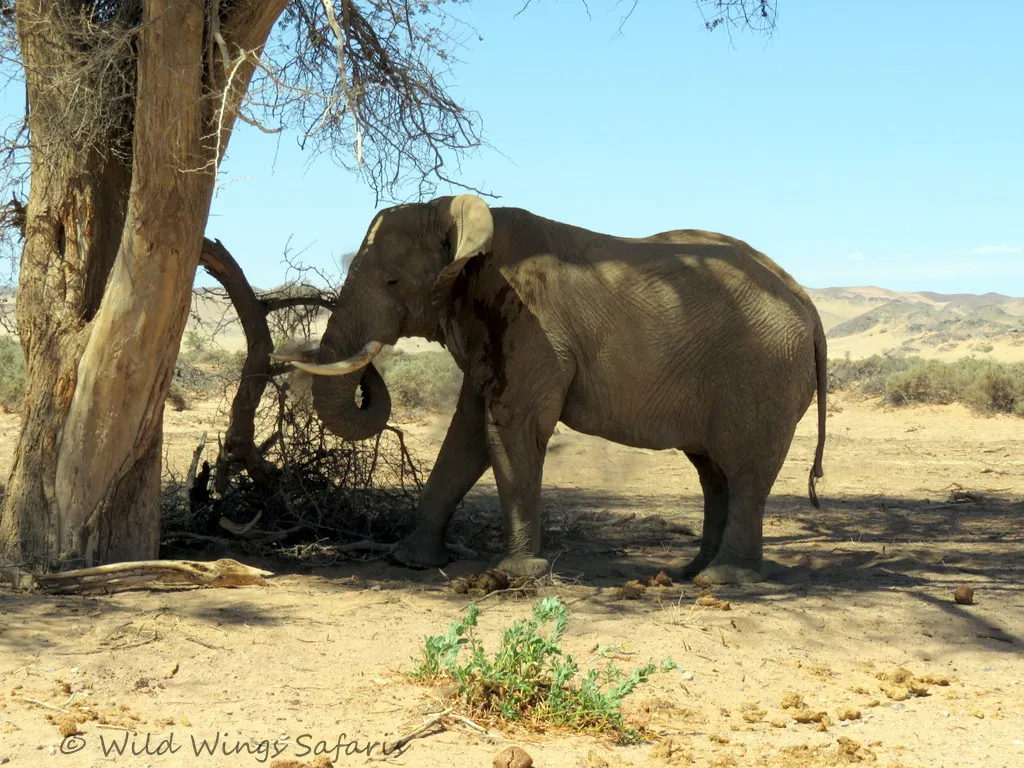 Cape Cross Seal Colony
See hundreds of thousands of seals vying for space in this massive Cape Cross colony. Opportunistic jackals skirt the edges, hoping to pick off an unprotected baby.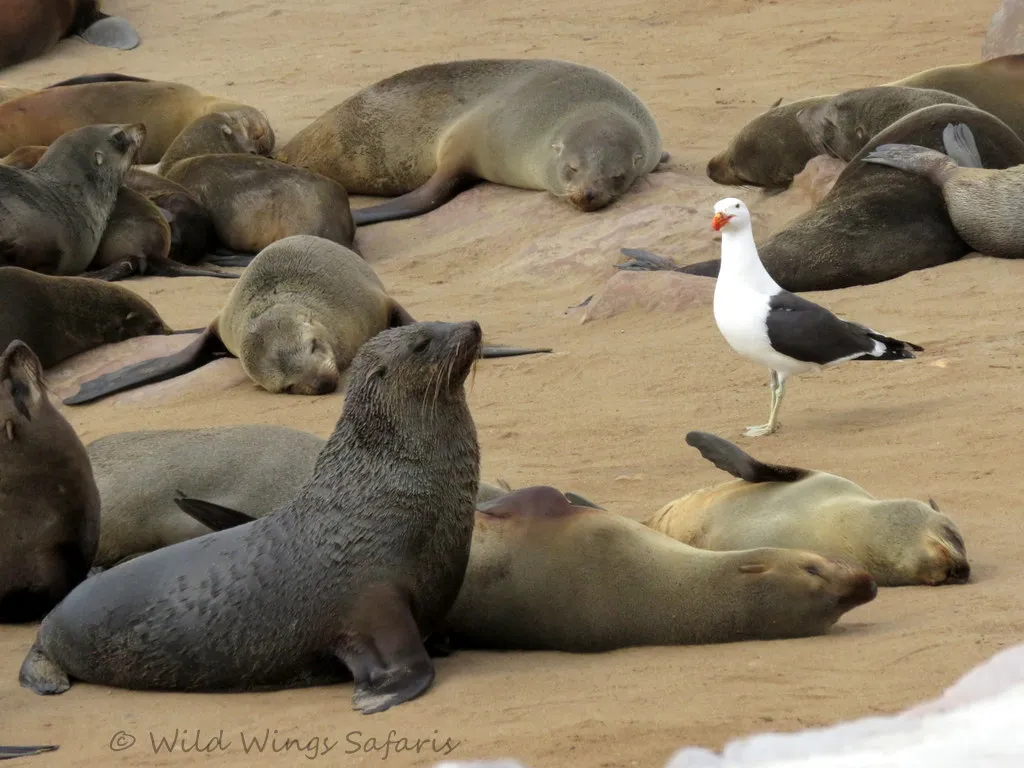 Twyfelfontein
A Unesco Heritage site, there is extensive rock art that depicting the lives of some of Namibia's earliest inhabitants. Not far from Organ Pipes and the Petrified Forest – also well worth a visit.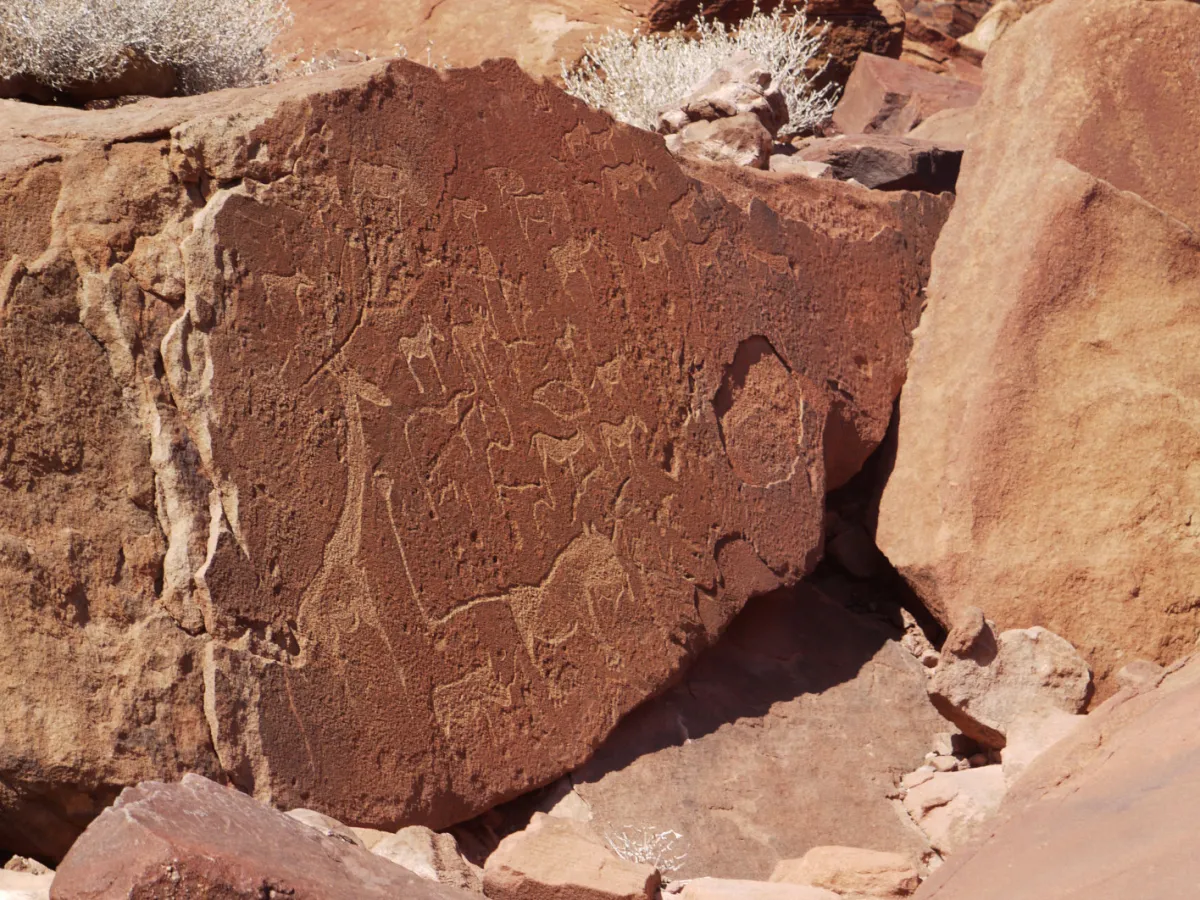 Swakopmund
Worth at least 2 or 3 nights, this quasi-Bavarian town, wedged between a sea of dunes and the ocean itself, is Namibia's adventure capital: dune buggies, sandboarding, desert tours, sea cruises and more. Enjoy the superb seafood on offer in Swakopmund and at neighbouring Walvis Bay.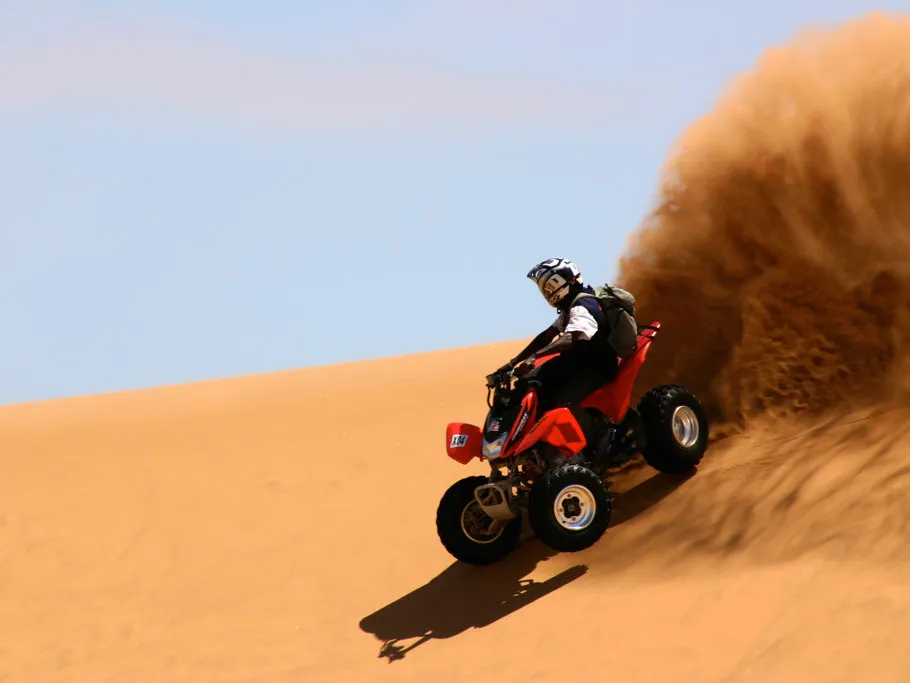 Sossusvlei
The Namib Desert and adjacent Namibrand Reserve are tops on Namibia's most popular destinations. In the heart of the desert, you'll discover the dramatic landscape of Sossusvlei. These world-famous towering ochre dunes are best viewed at sunrise and sunset when the shadows are sharpest.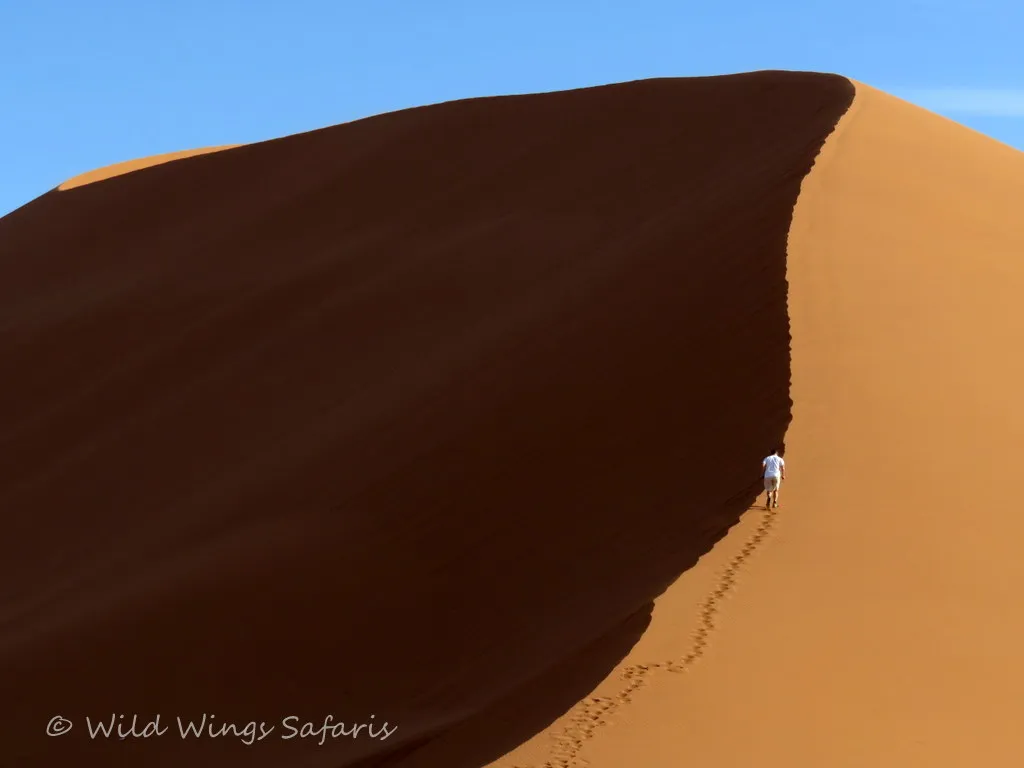 Don't miss the nearby Sesriem Canyon of conglomerate rock ...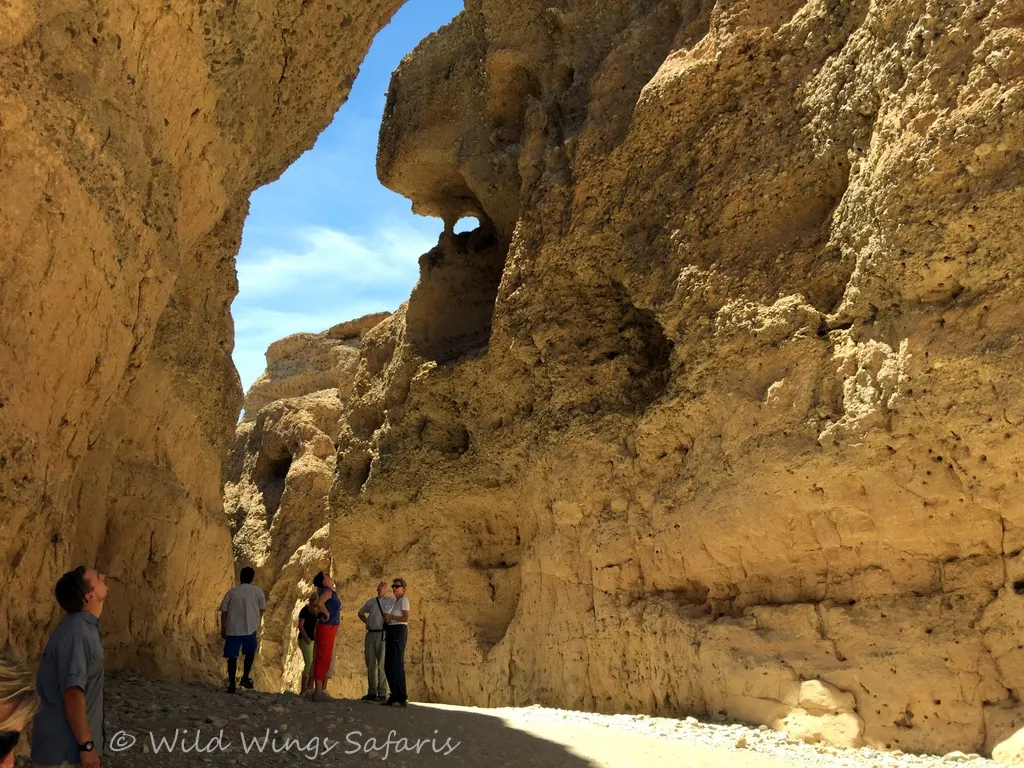 Or Dead Vlei with its haunting burnt-tree skeletons.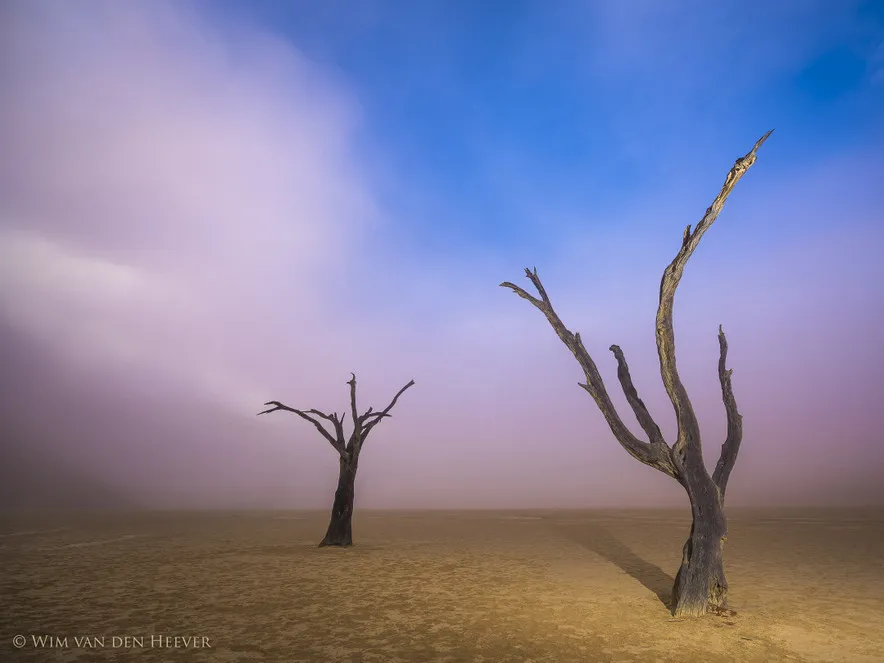 Along the fringes of the Namib is the Namibrand, renowned for its incredible desert-adapted wildlife and spectacular scenery.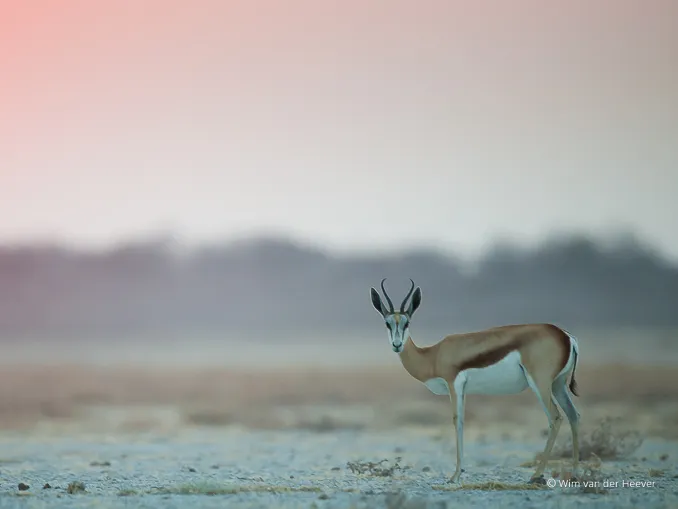 (NB Sossusvlei is normally included on both North & South Circuits)
Southern Circuit Attractions
Ai-Ais Hot Springs
Refreshing and rejuvenating, these hot thermal waters are a pleasure for weary travellers. Part of the Ai-Ais Richtersveld National Park.
Fish River Canyon
The largest canyon in the southern hemisphere and second only to America's Grand Canyon in size, the Fish River Canyon is an extensive and craggy canyon, well worth a visit. A gruelling 5-day hike through the canyon is said to be the toughest of its kind in Africa.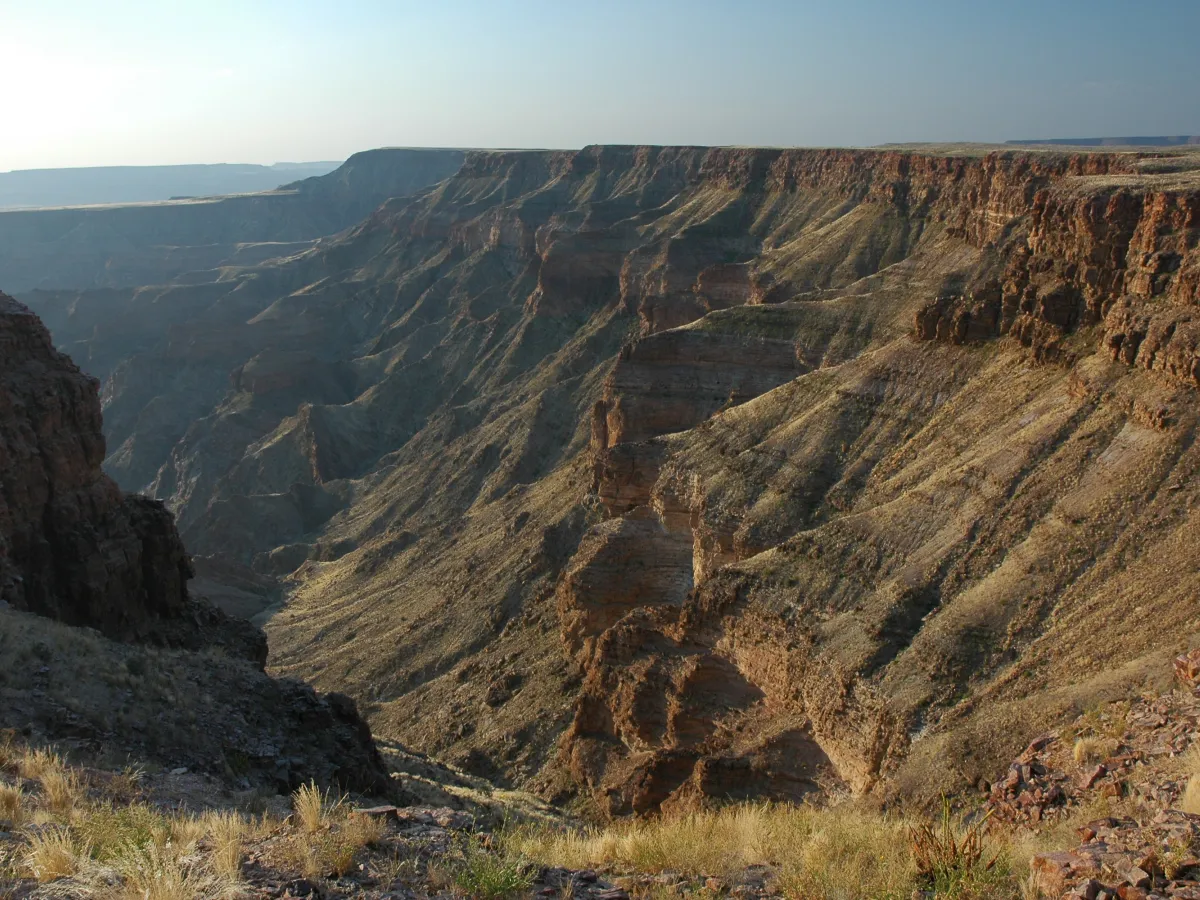 Namibia's Wild Horses
Found in the south-western areas near Aus, these feral horses are believed to be the only such herd on the African Continent.
Luderitz
A strong Germanic influence is still very evident here, especially in the architecture. A fishing village primarily, it offers some interesting and historic gems like Diaz Point, vintage churches and buildings.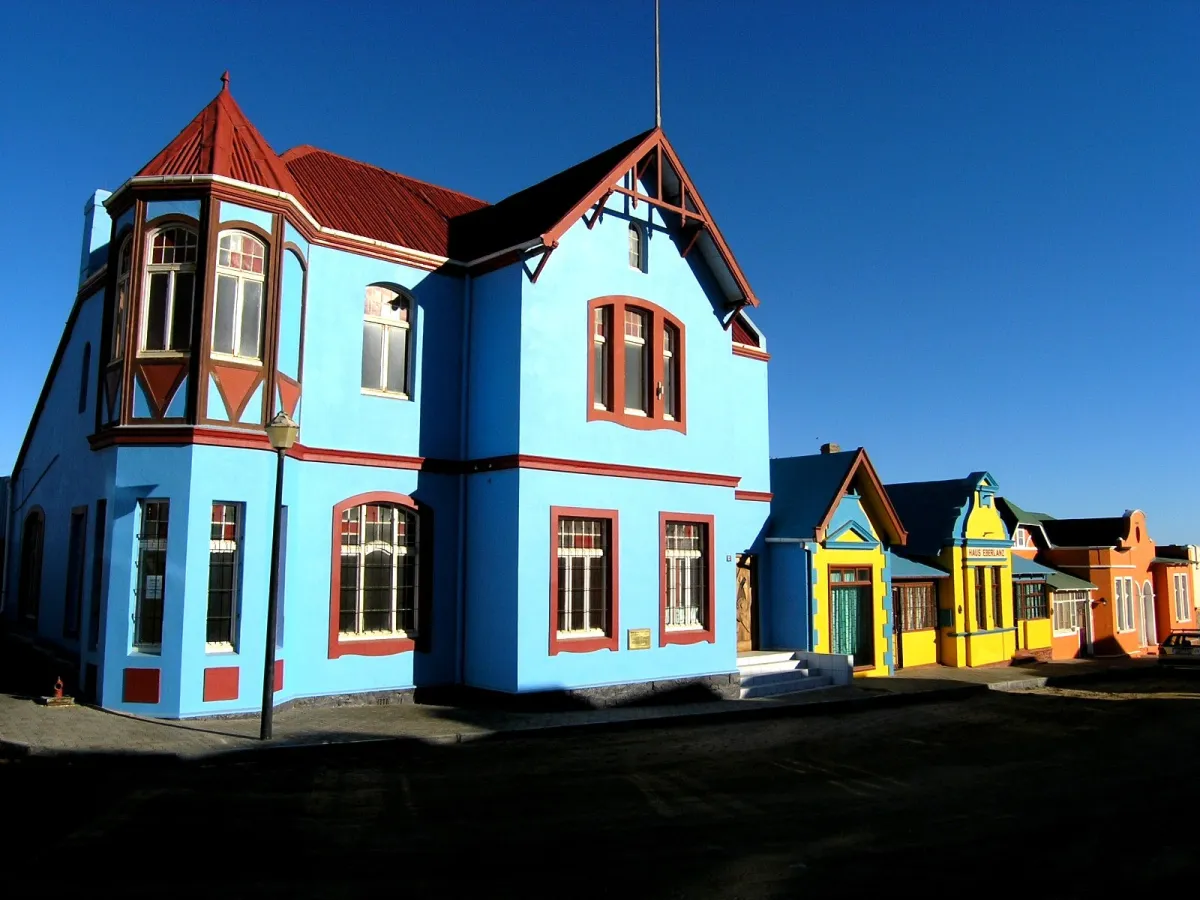 Kolmanskop
A ghost town about 10 km inland from Luderitz, site of a former diamond-rush that saw massive mansions being built in the heady heydays.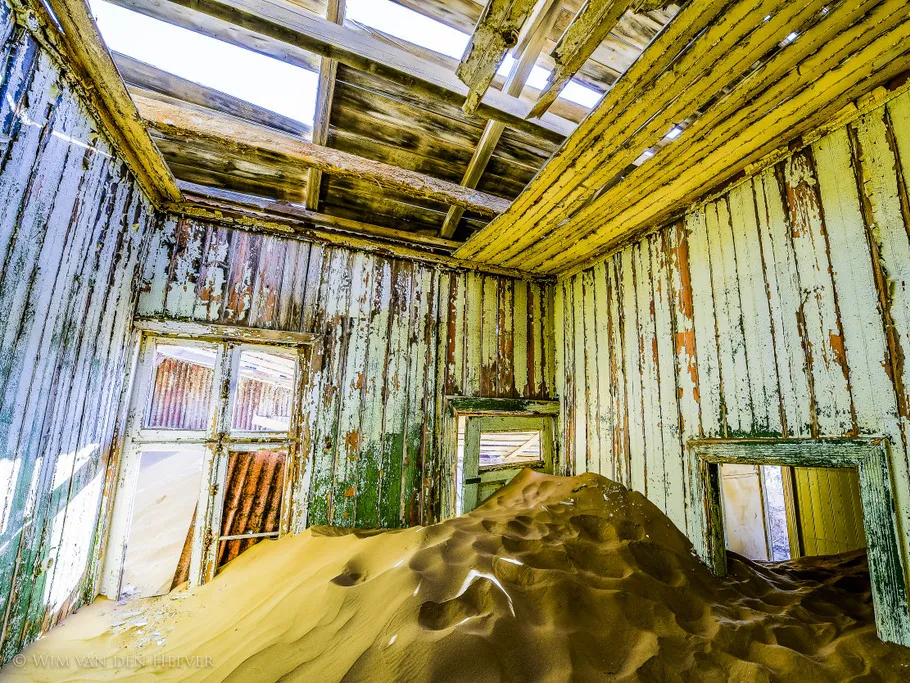 Quiver Tree Forest
Some 14 km from Keetmanshoop is this national monument. The branches were used by bushmen to make their arrows. Some of the taller trees are said to be 200 to 300 years old.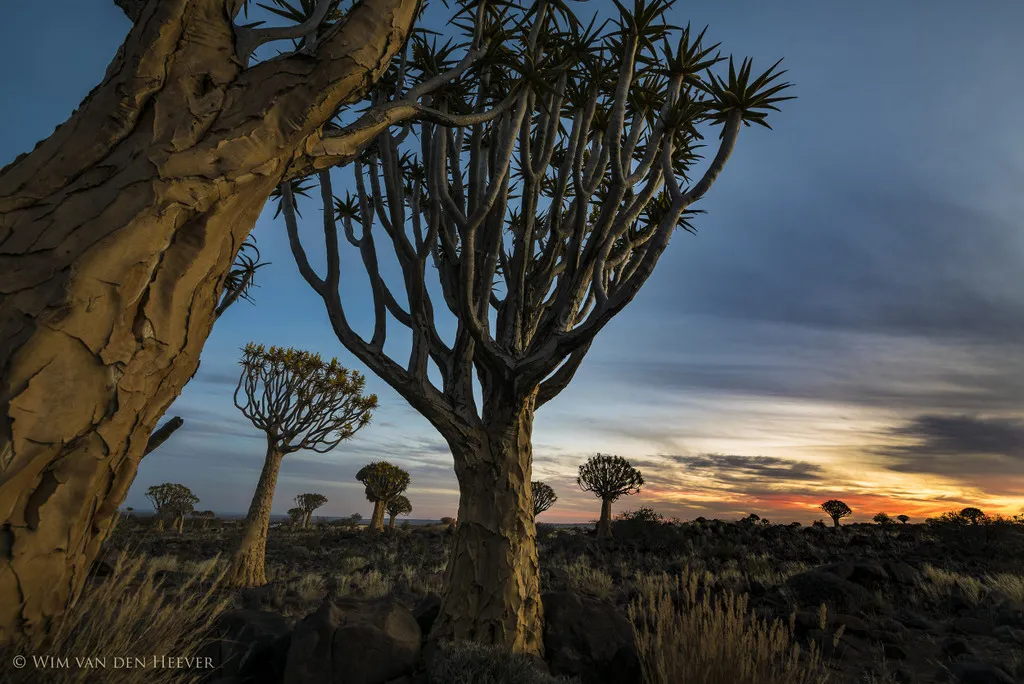 Although these highlights are merely the tip of the sand dune (icebergs just can't be synonymous with Namibia - it's the driest country in sub-Saharan Africa!), we hope they'll whet your appetite for a visit soon to this fascinating, captivating, almost otherworldly country.
As with the variety in attractions, there are many options to suit whatever your budget and preferences: flying safaris, scheduled tours, road transfers and self-drives - all with a range of accommodations from basic to superlative luxury.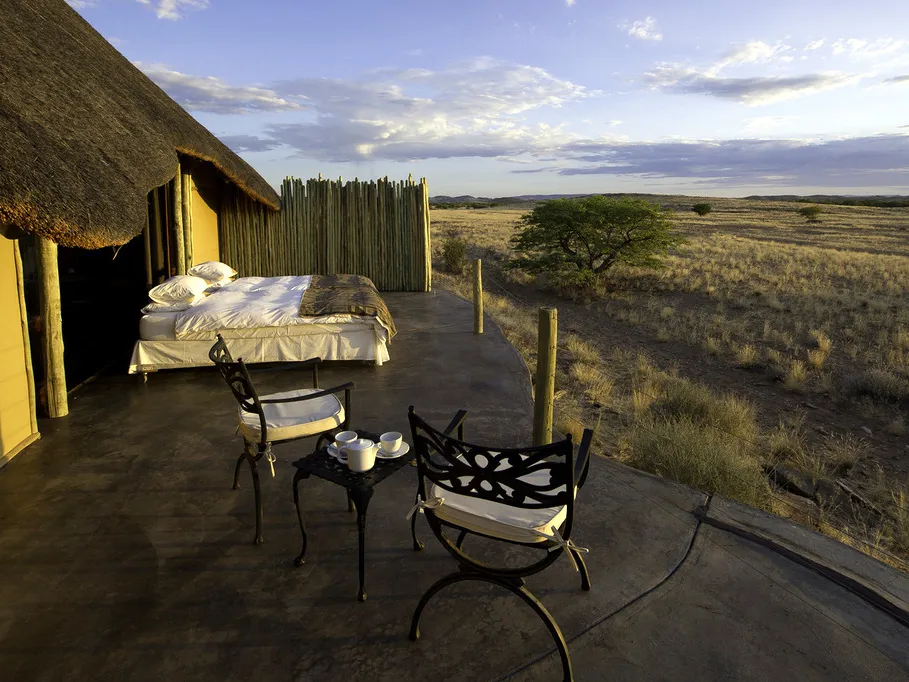 Please enquire with your wishlist and we'll put together a dream safari itinerary for you.
So what will it be? North … Or South? Or both?
Special thanks to wildlife photographer Wim van den Heever for the use of his amazing images of Namibia! Please contact us if you would like to join one of Wim's legendary photographic safaris to Namibia, for serious photographers.
You may also want to look at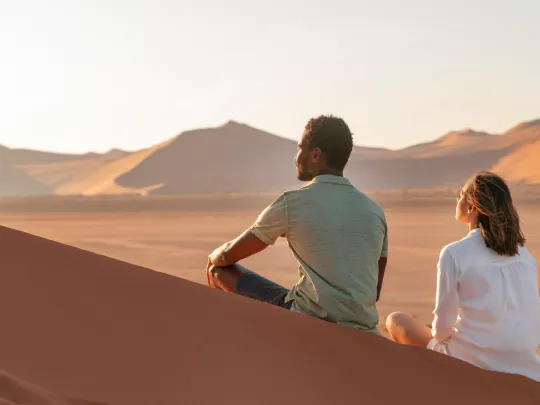 This seven-day luxury fly-in safari explores some of Namibia's most iconic safari destinations – the distinctive ochre dunes of Sossusvlei, the rugged, desolate landscape of Damaraland and the Kaokoveld where you're likely to spot the legendary desert-adapted elephant and Etosha, Namibia's ancient national park. Flying over this vast country, you'll also get an insight into its fascinating detail and incredible landscapes.
About the author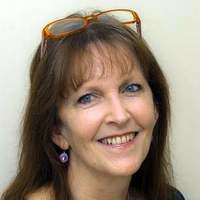 Alison
A 'word smith' or copywriter with over 25 years experience, love travelling, wildlife and conservation; fascinated by alternative energy, alternative building and alternative health. Consummate reader and traveller, both internationally and southern Africa. Have two remarkable daughters that continue to amaze and teach me daily. Consider myself privileged to live on the best continent on the planet.