Nairobi Travel Guide
Nairobi Travel Guide
Nairobi is usually your gateway into Kenya. While most safari visitors spend one night in the city on their way to or from their wildlife experience, Nairobi has great lodges and unique boutique hotels. The city is bursting with life from informal Maasai Markets lining the streets selling handmade arts and crafts to local tailors who can finish a beautifully made, bargain-friendly safari suit in 24 hours. Nairobi National Park with its dense concentration of black rhino is no more than 7 km from Nairobi's city centre.
Highlights
Gateway to Kenya and other East African safari destinations
Unique shopping at Langata Link, Village Market and House of Treasures Emporium
Nairobi National Park on Nairobi's doorstep
Excellent choice of hotels and lodges
Sheldrick Elephant Orphanage
Bomas of Kenya
Go-Down Arts Centre
Nairobi seems to be overcoming its bad reputation as the "Nai-rob-me" capital of Africa. Yes, there are areas best to avoid which your lodge staff will be happy to advise you about, but Nairobi is a city well worth seeing. A word of caution; Nairobi's traffic is notoriously chaotic and comes to a grinding halt from 07h00 to 09h00 and 16h30 to 18h30. Some drivers are appalling, especially the local minibus, or matatus, and bus drivers. Plan your trips to avoid rush hour and hire a local guide so you can enjoy the sights and sounds of Kenya's bustling capital city at leisure.
Nairobi is usually your arrival point into Kenya and it has excellent lodges and hotels to choose from, as well as lively nightlife and interesting shopping, especially at the informal Maasai Markets. There are several worthwhile attractions - like the Nairobi National Park – right on its doorstep. One of Nairobi's more famous and popular restaurants is The Carnivore which serves a banquet of game meats (everything from warthog and wildebeest to zebra and crocodile), hot-off-the-grill onto your plate from oversized metal skewers.
There's plenty to see and do in Nairobi – from wildlife to culture, sport, adventure, shopping and entertainment. Here are some of our favourites.
Nairobi National Park
Nairobi National Park is situated just a few kilometres outside the city. It's home to large herds of plains game like zebra, giraffe, wildebeest, buffalo and rhino as well as predators like lion and cheetah. Over 400 species of birds have been recorded here. You can go on the 'Nairobi Safari Walk'.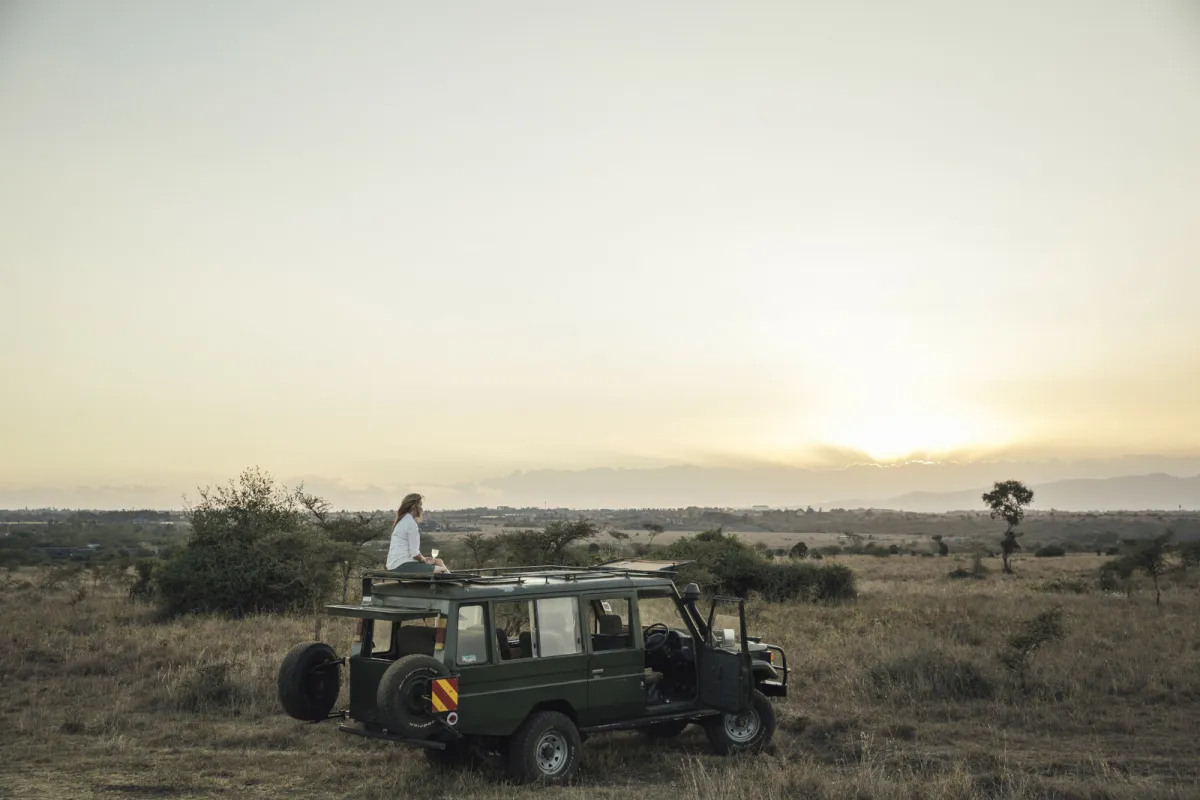 The park also acts as an educational centre to make the local people and school children aware of wildlife conservation and its challenges. The Nairobi Animal Orphanage is also within the park and well worth a visit.
Mamba Village
Mamba Village is a pleasant park which is home to ostriches and crocodiles. The guides are very knowledgeable and will allow you to interact directly with the crocodiles, even to handle the babies if you are there at the right time.
Kenyatta International Conference Center
K.I.C.C is in the city centre. Go to the top of the flying-saucer-shaped tower and you'll get a great view out of the sprawling, congested city. On a clear day, you should be able to see out over Nairobi National Park.
Sheldrick Elephant Orphanage
Sheldrick Elephant Orphanage is not far from Nairobi National Park. The orphanage takes in elephant and rhino babies from all over Kenya that have been orphaned by poaching.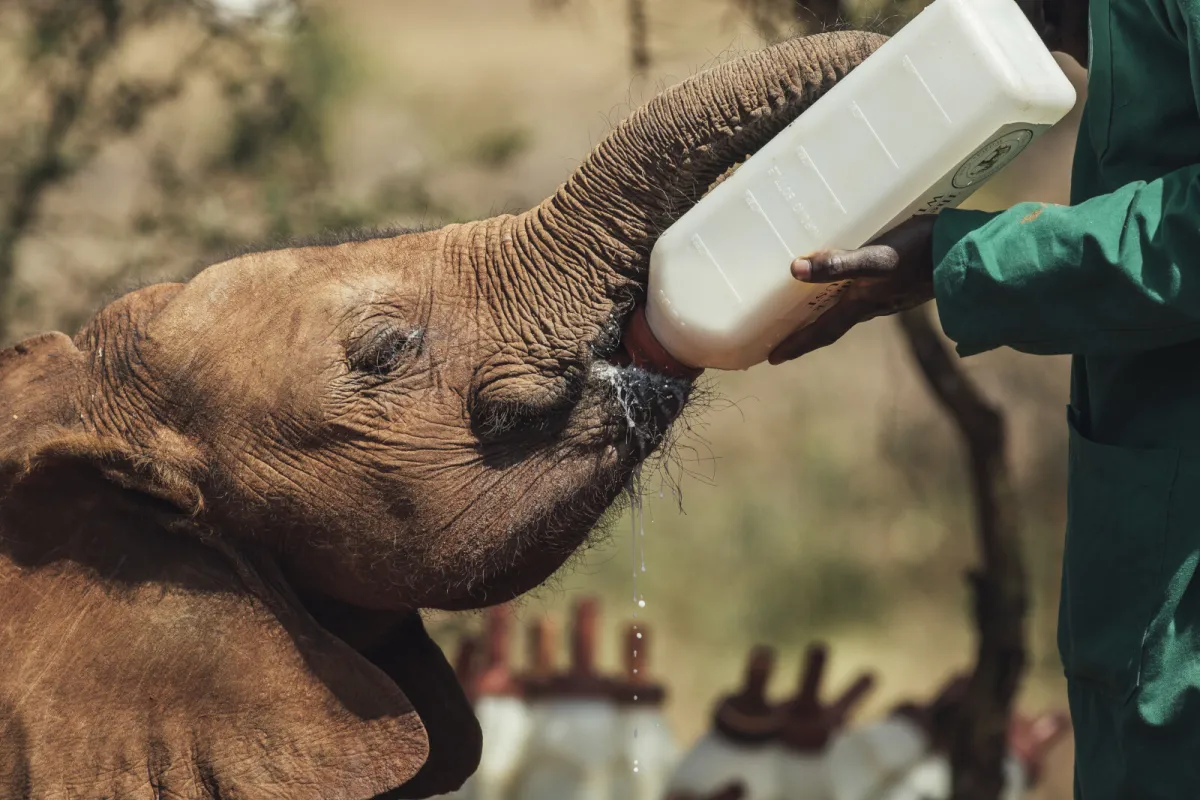 Showing is only in the mornings from 11h00 to 12h00 and gives you the chance to get up close and personal with baby elephants.
Nairobi National Museum
Nairobi National Museum celebrated its centenary in 2010. Visitors to the museum can learn all there is to know about Kenya's rich culture and history. A live snake park is right next door for more intrepid visitors.
National Railway Museum
National Railway Museum details more about the history of Kenya's railroads and the Kenya/Uganda railway, featuring some of the engines and rolling stock from the country's colonial period.
Karen Blixen Museum
Karen Blixen Museum showcases much of Karen Blixen's book "Out of Africa" and the building was her actual home. It's on the outskirts of Nairobi, accessible by bus or taxi.
Giraffe Centre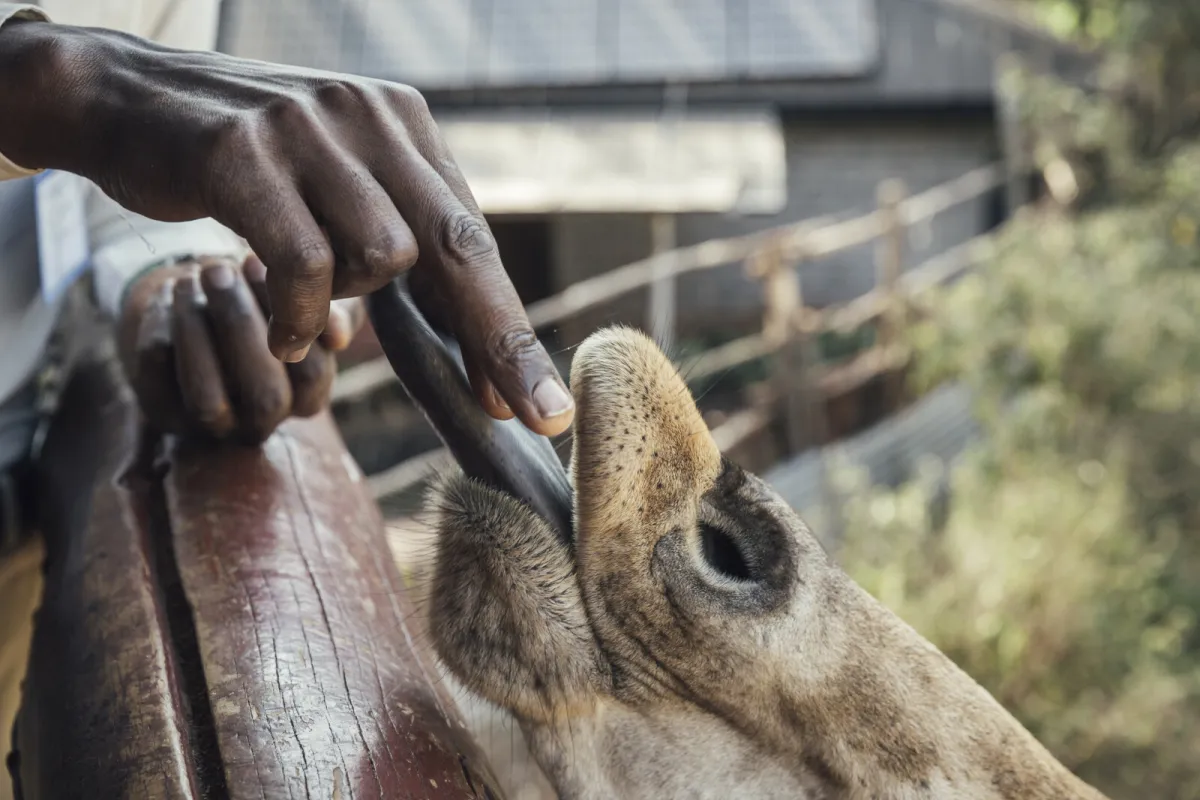 Giraffe Centre is situated in Lang'ata on the outskirts of Nairobi. The centre breeds the endangered Rothschild Giraffe and offers conservation/education programmes for Kenyan children. You will be allowed to feed the giraffes by hand.
Other attractions
Bomas of Kenya gives insight into Kenya's culture. Here, you'll be able to see exhibits of traditional Kenyan homes, artefacts and dances, and listen to traditional music and songs.
Uhuru Gardens was built in remembrance of Kenya's struggle for independence, which was granted in 1963. A triumphal column of 24 m (79 ft) supports a pair of clasped hands and the dove of peace, high over a statue of freedom fighters raising the flag, set in beautiful, landscaped gardens.
Westlands is the bustling nightlife district of Nairobi. Many restaurants and bars line busy Woodvale Grove and Mpaka Road. A popular option for first-time visitors is the Treehouse Club, patronised largely by ex-pats. Some of the local clubs can become overcrowded. There's generally good security about.
Speak to us about day trip options and local excursions if your itinerary includes a stopover in Nairobi. We'd be more than happy to provide you with ideas, recommendations and tips.
Giraffe Manor is one of Nairobi's best-known lodges. Full of character and steeped in history, its ivy-clad buildings are set in 12 acres of private land and are surrounded by 140 acres of indigenous forest. Reminiscent of its 1930s "Out of Africa" heydays, it is named for its resident herd of Rothschild giraffe that often pop in for a visit.
A 45-minute drive from Nairobi's main city airports, The Emakoko is a lodge built into the steep slopes of the Mbagathi River valley. All 10 rooms face the river and the Nairobi National Park which is home to the Big 5 and a great variety of wildlife and birds.

Fairmont The Norfolk Hotel
Iconic landmark hotel from 1904 with old world charm
Eka Hotel is a contemporary, four-star hotel conveniently located on Mombasa Road in Nairobi. It is ideally situated for day trips to some of the capital city's most popular tourist attractions such as Nairobi National Park, the Karen Blixen Museum, the National Museum, the vibrant Bomas of Kenya, the Giraffe Center, urban eateries, and entertainment venues.
You may also want to look at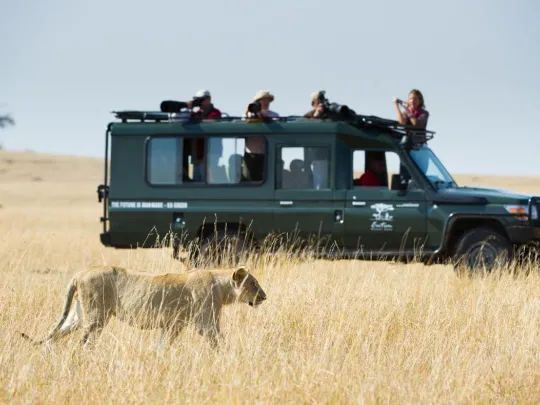 This affordable 6-Day Masai Mara Wildlife Safari takes you on the journey of a lifetime to one of the best game viewing areas in East Africa. Our small-group safari is fully guided and overnights in a luxury tented safari camp located in the heart of the Masai Mara National Reserve on the edge of riverine woodlands that overlook the Mara River. To avoid disappointment, be sure to book early!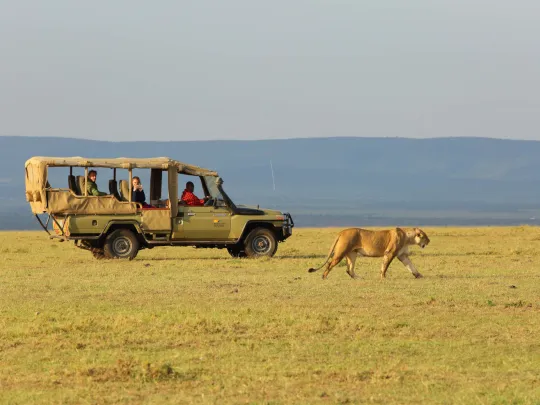 Our 6-Day Masai Mara Budget Safari delivers some of the best game viewing opportunities in East Africa, for an affordable price. This fully guided, small group safari overnights in eco-friendly, en-suite tents along the banks of the Talek River on the edge of the Masai Mara National Reserve. Book early to avoid disappointment!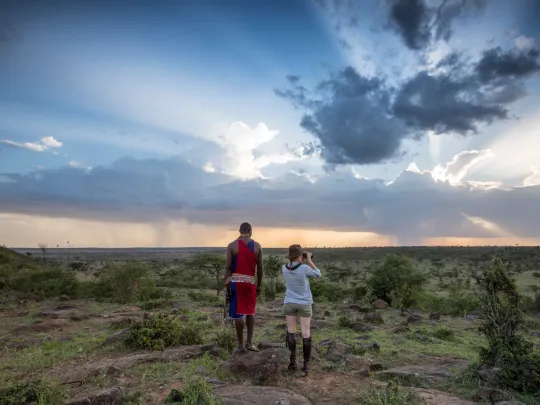 Our 7 Day Kenyan Adventure Safari Tour introduces you to the wilder side of Kenya on an affordable budget. Explore Laikipia Plateau's sweeping plains on foot, where the last of Kenya's African wild dogs have found refuge. Discover why the Masai Mara's lush grasslands, acacia woodlands, rolling savannahs and abundance of wildlife make it one of Africa's most iconic safari destinations. In season, witness one of the world's natural wonders, the Great Migration, where one and a half million wildebeest, zebra and antelope leave the Serengeti for the Masai Mara.