Accommodation in Hwange National Park
Accommodation in Hwange National Park
There are both parks board and private accommodation options available at Hwange National Park which is arguably the most game rich and popular safari destination in Zimbabwe.
Zimbabwe's Hwange National Park is situated within close proximity to the world-renowned Victoria Falls. Often a safari itinerary can be planned to include both these top destinations.
Hwange also offers a range of private safari lodges and tented safari camps, which provide an all-exclusive safari package and game viewing activities, often in open safari vehicles or bushwalks with experienced rangers.
There are various options to suit your budget and preferences. Please chat to us about your specific interests.
You may also want to look at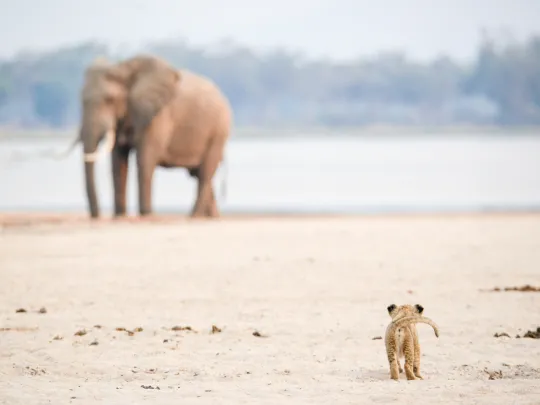 This 9-Day Best of Zimbabwe Safari includes three of the most popular destinations in Zimbabwe: Victoria Falls, a 7th Wonder of the Natural World and renowned adventure capital; Hwange National Park, the jewel of Zimbabwe and its largest national park, home to large herds of elephants and healthy wild dog populations; and Mana Pools, World Heritage Site and pristine wilderness. Explore Mana on foot and by boat along its myriad waterways teeming with wildlife.