Accommodation in Ngorongoro Karatu Area
Accommodation in Ngorongoro Karatu Area
Karatu is situated just outside the Ngorongoro Conservation area in the beautiful highlands, dotted with lush coffee plantations. The area offers visitors a wealth of activities, not least game drives into the world-renowned Ngorongoro Crater with its spectacular scenery and large concentration of wildlife, including the Big Five and the critically endangered black rhino.
This area is known for its breathtaking, diverse volcanic landscape and phenomenal game viewing. From montane forest to vast grasslands, volcanic mountains to swamps, it can all be found in and around Ngorongoro. As would be expected, the diverse habitats play host to an equally diverse range of birds and wildlife. Accommodation in and around Karatu ranges from basic campsites through to high-end luxury.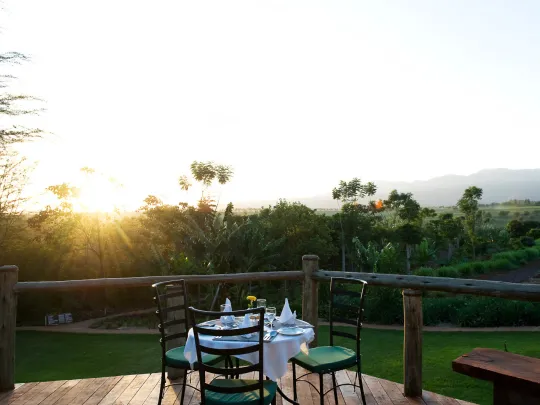 With easy access to the spectacular scenery and abundant wildlife of Ngorongoro Crater, Ngorongoro Farm House has cottages spread out over beautiful gardens and a coffee plantation in the Karatu area. It's a working farm with an organic garden. Expect fresh, delicious food and the tantalising aroma of the farm's own coffee beans which are grown, picked, roasted, ground and enjoyed right there.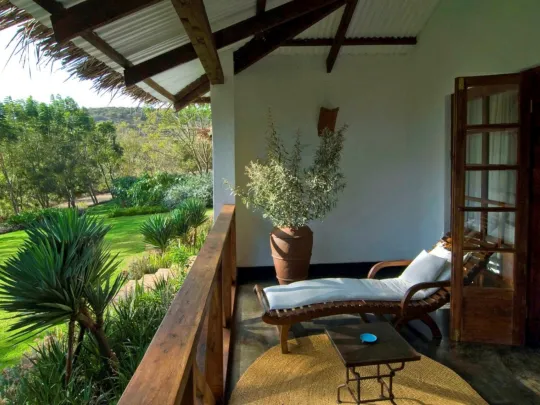 Set just 12 km from the entrance to Ngorongoro and with easy access to the spectacular scenery and abundant wildlife of Ngorongoro Crater, Plantation Lodge is the perfect spot to lay your head. With a range of different rooms set in a tranquil garden on a coffee plantation, it's hard not to relax here. Go game viewing in Ngorongoro, meet the local people, go for walks both in and around the Ngorongoro Conservation Area; the options are endless.
You may also want to look at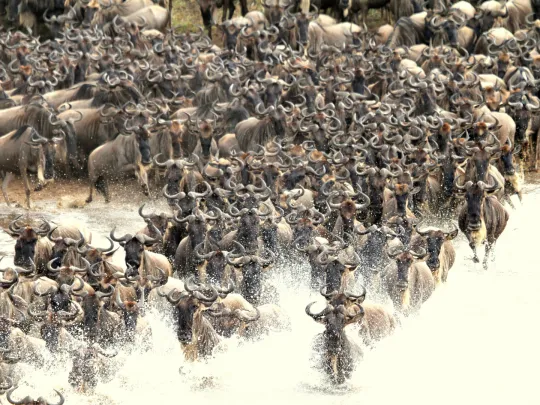 Experience the vast expanses of true wilderness and perhaps some of the best game-viewing areas on the African continent. Our 7-Day Taste of Tanzania Safari Tour takes in the untamed Tarangire, the world-renowned Serengeti (famous for the Great Migration) and Ngorongoro National Park. Accompanied by some of the country's best guides, your safety and comfort will be in excellent hands, leaving you to enjoy the safari of a lifetime at the best possible price.