Accommodation in Laikipia
Accommodation in Laikipia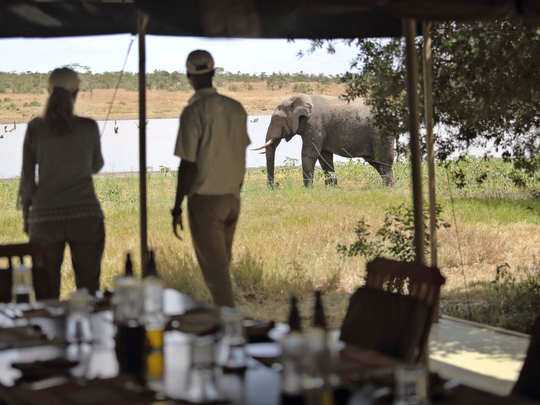 Kicheche Laikipia Camp is a small, luxurious, tented camp set at the foot of Mount Kenya at the edge of an indigenous forest near an active waterhole. Enjoy game viewing from the comfort of your private verandah overlooking the water, with wildlife activity throughout the day.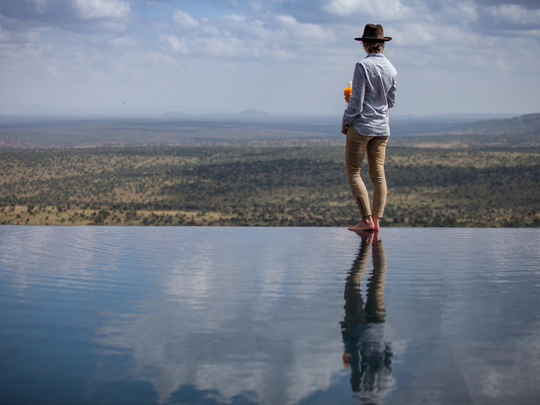 With uninterrupted views of the Laikipia plains that stretch all the way to snow-clad Mount Kenya, Loisaba Tented Camp offers Africana-themed tented safari camp accommodation in a game-rich private wildlife conservancy renowned for its passionate conversation efforts and uplifting community projects.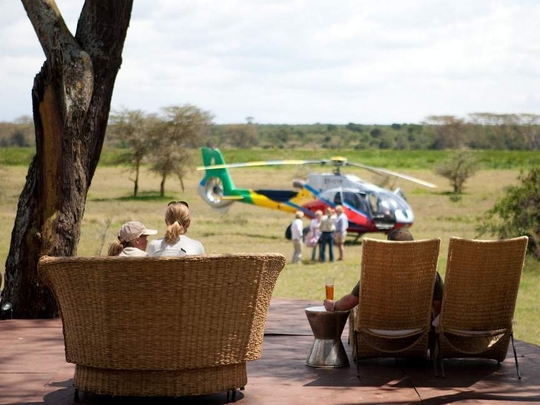 Solio Lodge is situated in a wildlife conservancy in the game-rich Laikipia district. Solio Game Reserve is recognised globally as the most successful private rhino breeding reserve in Kenya, where both white and black rhino live in harmony with plentiful herds of buffalo, zebra, giraffe and numerous other big game species.
You may also want to look at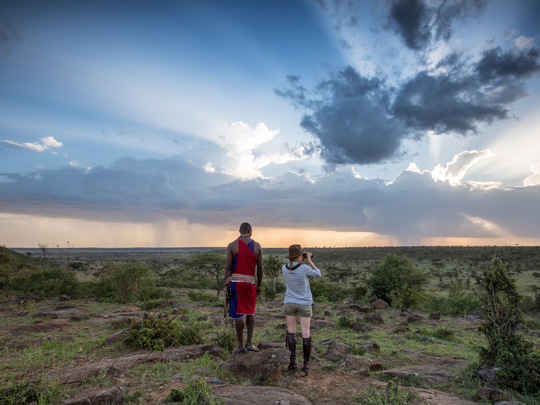 Our 7 Day Kenyan Adventure Safari Tour introduces you to the wilder side of Kenya on an affordable budget. Explore Laikipia Plateau's sweeping plains on foot where the last of Kenya's African wild dogs have found refuge. Discover why the Masai Mara with its lush grasslands, acacia woodlands, rolling savannahs and abundance of wildlife is one of Africa's most iconic safari destinations. In season, witness one of the world's natural wonders, the Great Migration, where one and a half million wildebeest, zebra and antelope leave the Serengeti for the Masai Mara.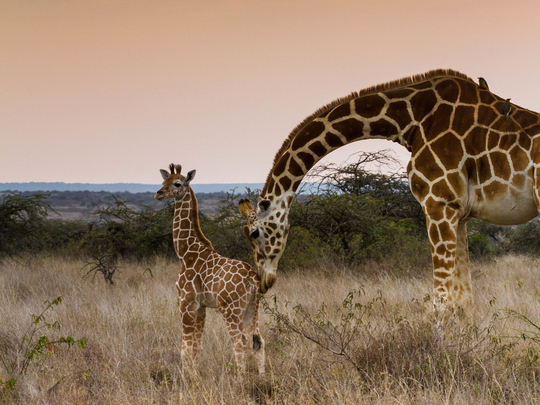 Our 7 Day Classic Kenyan Conservancy Safari combines two of the most popular travel regions in Kenya — Laikipia and the Masai Mara. The Ol Pejeta Conservancy in Laikipia, central Kenya, offers 365 km² of quality game viewing. Spend three nights at Kicheche Laikipia, situated at an active waterhole with frequent visits by elephant, black rhino, plains game and a wealth of birdlife. Then fly down the Rift Valley to an exclusive conservancy near the Maasai Mara National Park. Only a few vehicles are permitted here. Enjoy unhindered views of spectacular wildlife in some of the most breathtaking African scenery.