Tours and Safaris to Laikipia
Tours and Safaris to Laikipia
What used to be an area of huge livestock farms is now one of Kenya's best conservation success stories. Ranchers in Laikipia are working with local communities to protect wildlife and generate employment from luxury tourim with fantastic results.
The Laikipia district stretches over a vast area from Mount Kenya to the arid northern regions, sprawling between a network of perennial waterways that empty into the great Ewaso Nyiro River and support an abundance of wildlife.
You'll find several endangered species safely harboured in Laikipia. About half of Kenya's black rhino population, several healthy packs of African wild dog and the finely-striped Grevy's zebra have found refuge there. Other wildlife is also here in abundance with some 2,000 elephant which roam freely across the area.
There are three airstrips that service scheduled flights into Laikipia. The main airstrip is Nanyuki, followed by Loisaba and then Lewa Downs. In general, the airstrips are less than an hour's game drive from the safari lodges. When accommodation is more remote, we advise chartering a flight to their private airstrip, especially if you're travelling in a group.

Speak to us about your Laikipia safari wishlist. We would be happy to provide you with ideas and recommendations.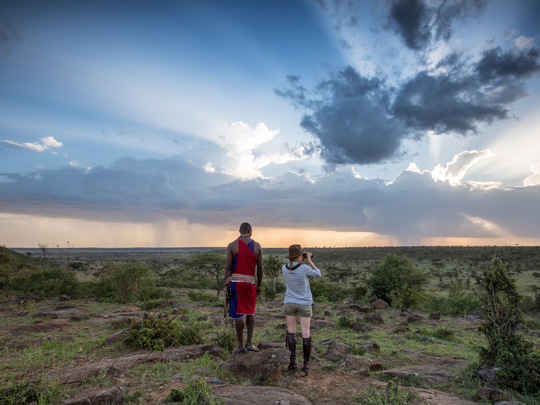 Our 7 Day Kenyan Adventure Safari Tour introduces you to the wilder side of Kenya on an affordable budget. Explore Laikipia Plateau's sweeping plains on foot where the last of Kenya's African wild dogs have found refuge. Discover why the Masai Mara with its lush grasslands, acacia woodlands, rolling savannahs and abundance of wildlife is one of Africa's most iconic safari destinations. In season, witness one of the world's natural wonders, the Great Migration, where one and a half million wildebeest, zebra and antelope leave the Serengeti for the Masai Mara.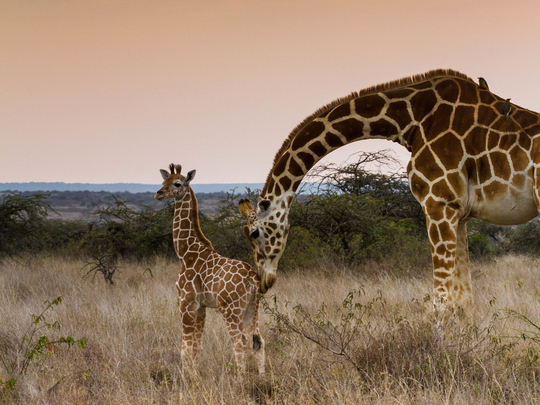 Our 7 Day Classic Kenyan Conservancy Safari combines two of the most popular travel regions in Kenya — Laikipia and the Masai Mara. The Ol Pejeta Conservancy in Laikipia, central Kenya, offers 365 km² of quality game viewing. Spend three nights at Kicheche Laikipia, situated at an active waterhole with frequent visits by elephant, black rhino, plains game and a wealth of birdlife. Then fly down the Rift Valley to an exclusive conservancy near the Maasai Mara National Park. Only a few vehicles are permitted here. Enjoy unhindered views of spectacular wildlife in some of the most breathtaking African scenery.