7 Best Ways to "Do" Kruger
7 Best Ways to "Do" Kruger
First proclaimed in 1898, Kruger National Park is world-renowned and arguably offers more diverse life forms than any other reserve in Africa. It now forms part of almost two million hectares of reserve known as Greater Kruger, home to an impressive number of species: 147 mammals, 507 birds, 114 reptiles, 34 amphibians, 49 fish and 336 trees.
Here are seven ways to enjoy Kruger and whet your appetite ...
1. Self-Drive Holiday
This is the typical South African way of doing Kruger and how most locals prefer to enjoy their national park. It's the cheap-and-cheerful option.
Accommodation is usually camping (either in your own tent or one of Kruger's permanent tents) or self-catering in one of the Park's typical en suite bungalows. These may or not have a fully-equipped kitchen, ask at one of the dozen main rest camps.
Most of the larger rest camps now have well-run, independent restaurants which are licensed out to popular local food chains. There's really no need to cook if you're not in the mood.
The downside, especially if this is your first time on safari, is not having a guide with you to get the best sightings and to explain all the fascinating fauna and flora; nor being able to experience Kruger on an open safari vehicle.
On the upside, it's totally flexible. Just grab a map and go as you please.
2. Guided Open Vehicle Safari
You'll also stay in the public rest camps inside Kruger National Park, but that's where the similarity ends: you won't have to drive around nor cater for yourself.
The winning card here is that you will be with an experienced, knowledgeable safari guide who'll introduce you to the trees, plants, insects and creatures great and small that make Kruger their home. It's like having your own walking, talking Google with you.
Game drives are in open safari vehicles. They're much higher off the ground, instantly giving you far better visibility than any normal car would afford, especially in summer when grasses can be as 'high as an elephant's eye'.
Other plusses are that you'll feel, smell and see the bush much more intimately.
A huge bull elephant in musth? You'll catch his scent a mile away!
A leopard passing by? With no windows to separate you, you'll feel an indescribable connection ...
Impala snorting and cavorting in rutting season? You'll hear the commotion clearly!
Taking photographs? Start shooting immediately, no need to wind down windows …
Spotting spoor? Look out onto the ground as your guide explains the various tracks and tell-tale signs and their meaning …
No doubt, you'll see, hear and experience better game viewing than you ever would on a self-drive safari. Besides having a good idea of where to find various type of game, the guides are in contact with each other and share sightings, ensuring you see as much as possible.
So when your guide asks you which animal/sighting you most wish to see, it's not a tall order nor too far-fetched. Just know that they'll do their level best to find it for you – be it leopard, giraffe, rhino, snake or bird.
While off-road game drives are not permitted in Kruger, you may be able to stay out all day on game drives.
Several excellent companies offer this type of safari, either small group trips with scheduled departures (from Johannesburg or Nelspruit) or privately-guided ones (more expensive).
Tip: Do your homework before you choose an operator – review sites and forums like TripAdvisor and Fodors will help you decide.
3. Closed Vehicle Tours
Large-group bus tours and overland camping safaris usually include a whirlwind tour of Kruger as part of a longer itinerary through Southern Africa.
With only one or two nights in Kruger, these safaris are aimed at budget-conscious travellers and use custom-built overland vehicles. These are generally camping trips where you may/may not be required to help set up tents, prepare meals, wash up and so on.
Although these vehicles are high and permit good visibility, they are closed. Unless you have a window seat, you may have to jostle to take photographs or get a clear view at a game sighting.
4. Private Concession Lodge within Kruger National Park
Within Kruger's borders are several luxury lodges set on private concessions: Camp Shawu, Rhino Post, Imbali Safari Lodge and Jock Safari Lodge, to name a few.
These use a combination of their traversing roads as well as Kruger's public roads for game drives.
It's a more luxurious and personalised option with meals and game drives included in the cost. And obviously, the price ticket to match the level of luxury on offer.
These concession safari lodges inside Kruger are in the mid-range to high-end price ranges.
Please note: Off-road game drives are not generally allowed here as they are still part of Kruger. Nor do they all offer bush walks, a popular activity.
5. Private Game Lodge in Reserves Adjacent to Kruger
Several private game reserves share unfenced borders with Kruger, forming what is known as Greater Kruger: Sabi Sand, Timbavati, Klaserie, Balule, Manyeleti and a few smaller ones.
Prices at these lodges vary from under ZAR 3000 to over ZAR 15,000 ($ 200 - $ 1,000) per person per night; ranging from budget-friendly to high-end luxury.
Rates include accommodation, all meals and two game activities daily. Game drives are offered at dawn and dusk/evening, lasting around three hours each (no full-day game drives). Often, a short bush walk may be an option.
Game drives are limited to the lodge's own traversing area; however, the number and variety of wildlife are the same as the animals roam freely between these reserves and Kruger.
A major attraction here is that the vehicles are permitted to go off-road to get really up-close-and-personal to sightings (something not permitted in Kruger).
Each lodge is unique with its own setting, traversing area, personality, size, number of guests per vehicle, price range and so on.
At the top-end lodges, drinks are also included and accommodation is the last word in luxury.
Tip: Read reviews or trust a respected operator for recommendations before you book. There is usually a good reason why one lodge is substantially cheaper than another!
6. Private Game Lodge in a Smaller, Fenced Game Reserve
These include Kapama, Thornybush and several other smaller reserves in striking distance of Kruger.
Often sold as "Kruger safaris", you won't stay in Kruger itself. Sometimes, a day drive into the Park is included as part of your itinerary.
The larger of these reserves have the "big five" (elephant, rhino, lion, leopard and buffalo) as well as cheetah and wild dog.
Being fenced in, the natural migration of game in search of grazing and water is restricted and careful management of wildlife populations is required.
Typically, they may have limited big game and large predators (a few elephants, one or two small prides of lion and so on).
Concentrations of wildlife can also be kept artificially high when compared to Kruger, so you may have more consistent sightings. When conditions are severe as in a drought, for example, the animals can be kept fed and watered, something that wouldn't be possible in Kruger.
Some of the smaller reserves are not able to sustain elephant and lion, or they may keep lion and other predators in separate camps or enclosures. To some, this may feel more like a glorified zoo, especially if you encounter many fences on game drives.
Others may prefer the reliability of sightings and don't mind the restricted size.
The lodge experience, however, is comparable to any of the private safari lodges. Accommodation can range from intimate, rustic, tented bush camps to sprawling, 70-room hotels and everything in-between.
7. Self-Drive or Guided Safari Based Outside the Park
These are great when you're on a tight budget or there is no availability inside the Park itself.
Based outside of Kruger (Marloth Park, Hazyview, Phalaborwa, etc.), you can either self-drive into the Park each day or join a guided, open vehicle day safari offered by one of the local operators.
The downside here is early morning starts to queue up for entry at the Kruger gates. Then making sure you manage to leave the Park before closing time. Not ideal, but worth it if it's the only option to experience Kruger.
Tip: Just 'do' Kruger! You'll never regret it and, like many others, you'll find it a life-changing experience. Come see for yourself.
PS Another excellent way to enjoy the wonders of Kruger is a 'combo': spend a few days in Kruger, followed by a few days at a private safari lodge in one of the nearby reserves. What better way could you experience the best of both worlds?
You may also want to look at
A guided safari in Kruger Park (using the national park camps) is quite different to a safari at a private game lodge. Both have their advantages. This trip idea combines two nights in Kruger, followed by two nights at a private game lodge for you to experience the best of both worlds. All game drives in open vehicles with expert and knowledgeable guides.
About the author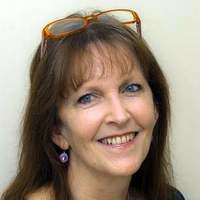 Alison
A 'word smith' or copywriter with over 25 years experience, love travelling, wildlife and conservation; fascinated by alternative energy, alternative building and alternative health. Consummate reader and traveller, both internationally and southern Africa. Have two remarkable daughters that continue to amaze and teach me daily. Consider myself privileged to live on the best continent on the planet.