Sizing Up - 5 Days of Pure Kruger vs Kruger/Private Reserve Combo
Sizing Up - 5 Days of Pure Kruger vs Kruger/Private Reserve Combo
Pure Kruger? Only Private Reserve and luxury safari lodge? What option is best? We try and compare apples to oranges and the result is ... why not judge for yourself?
Some people prefer the authentic safari experience, diversity of fauna and flora, and sheer enormity in the size of the wilderness that only Kruger National Park can deliver. Others choose a little more luxury, off-road game viewing opportunities, and comfort.
Yet others would opt for a healthy mix of both (we highly recommend this option, particularly for first-timer safari-goers).
Take a look at some of the differences between Kruger and the private game reserves adjacent to Kruger.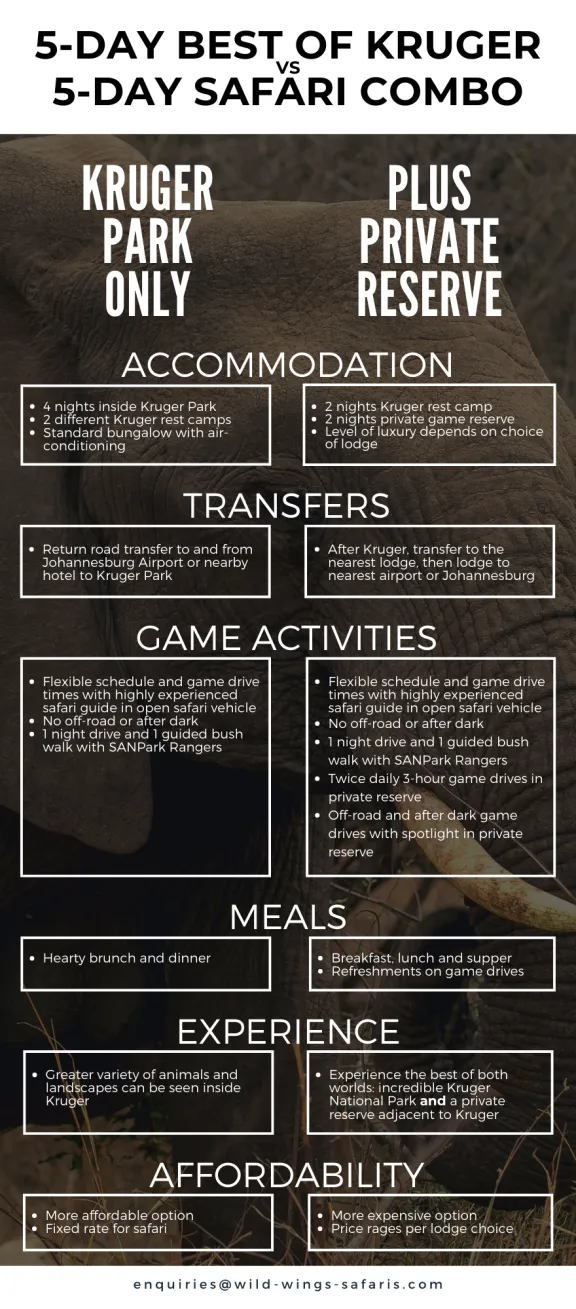 Have you done a 5-Day Best of Kruger with us before? Or a 5-Day Kruger Park and Private Lodge Safari? What were your thoughts about your experience? Please let us know in the comments below.
You may also want to look at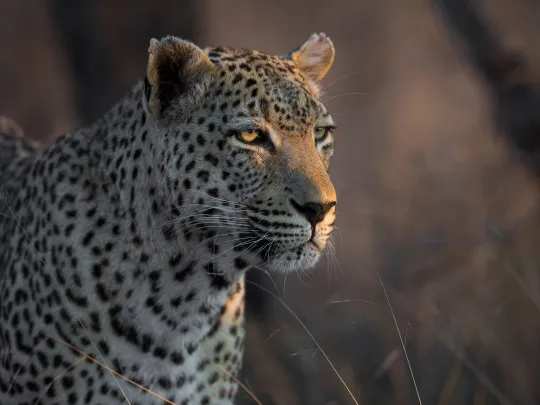 A guided safari in Kruger Park (using the national park camps) is quite different to a safari at a private game lodge. Both have their advantages. This trip idea combines two nights in Kruger, followed by two nights at a private game lodge for you to experience the best of both worlds. All game drives in open vehicles with expert and knowledgeable guides.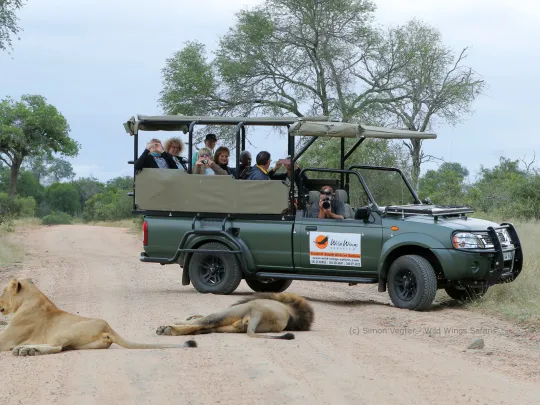 The popular 5-Day Best of Kruger Safari is a 4-night/5-day safari in the Kruger National Park offering open vehicle game drives with an experienced safari guide. Includes a night drive and guided bush walk. Spend two nights each at two different camps, in different areas of Kruger Park, giving you the best game-viewing opportunities. Book early to avoid disappointment!
About the author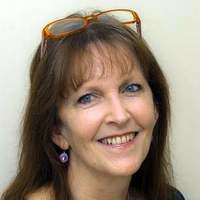 Alison
A 'word smith' or copywriter with over 25 years experience, love travelling, wildlife and conservation; fascinated by alternative energy, alternative building and alternative health. Consummate reader and traveller, both internationally and southern Africa. Have two remarkable daughters that continue to amaze and teach me daily. Consider myself privileged to live on the best continent on the planet.