Accommodation in Matusadona National Park
Accommodation in Matusadona National Park
One of Zimbabwe's best-kept secrets, rugged and remote Matusadona National Park has a lot to offer by way of game viewing, birdwatching, fishing and boating safaris. Running along Lake Kariba's southern shoreline and located inside the Zambezi Valley with the Matusadona Mountains as a backdrop, Matusadona calls out to be explored on foot.

There are a number of safari lodges inside Matusadona National Park as well as other accommodation options outside the boundaries of the park along the shores of Lake Kariba. Tented safari camps and luxury safari lodges with game drive, walking safari and boating activities as well as holiday houseboats are just some of the alternatives available.

Please let us know what you're interested in and we'll be happy to tell you about some of our favourite options.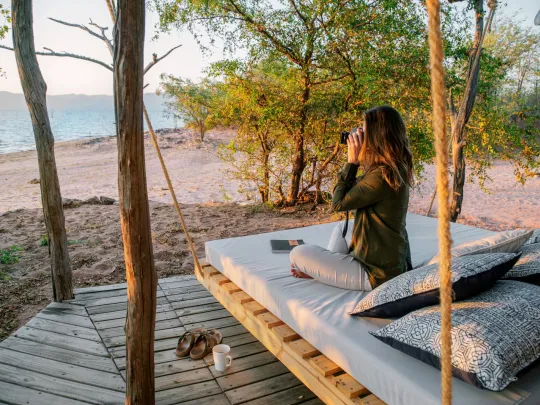 Located in the remote north of Zimbabwe's rugged Matusadona National Park, Changa Safari Camp overlooks Lake Kariba. Family owned and run, this East African style tented camp offers authentic accommodation and a wide range of lake, beach and bush excursions that take advantage of its unique location.