Why use a tour operator?
Why use a tour operator?
Why use a tour operator or specialist safari company when you can so easily book everything online, either from an online booking agent or directly on the hotel or lodge website? Won't you save money by going direct?
The short answer is no, you won't save any money by booking direct. In fact, it may cost you more. Let me explain why, and unpack some of the other benefits of using a tour operator, specifically Wild Wings Safaris. Below, we have listed 10 tangible benefits of booking through us. But first, let me explain how we work and how that is relevant to this topic.

How we work – and why some say we are mad!
The way we work puts us at risk of losing some bookings from people we have done a lot of work for, who may not grasp these benefits, or mistakenly think they will save money by booking direct. Some think we are mad, but we don't charge anything for providing information and advice and even building itineraries.
We listen to your requirements, provide helpful advice and make specific recommendations for your trip, without charging any fee. In most cases, we even design a customised itinerary for you and send out a detailed proposal with accommodation recommendations, pictures, descriptions, day by day itinerary, and a full breakdown of costs, includes and excludes. This is all done free of charge and with no obligation to book with us.
If our advice and proposals are free of charge, what stops you from using all the advice and suggested itinerary we have given you and booking everything yourself?
The answer is – nothing stops you. Are there not many people who milk us for advice and information and abuse our willingness to offer free proposals with no obligation to book with us? Absolutely. It happens regularly. We often put in hours of work with no guarantee that it will result in a booking. Just like an assistant in a camera shop may spend an hour showing someone all the benefits and functions of a particular camera, only to have that person walk out and go and order it online. It sucks, but it happens.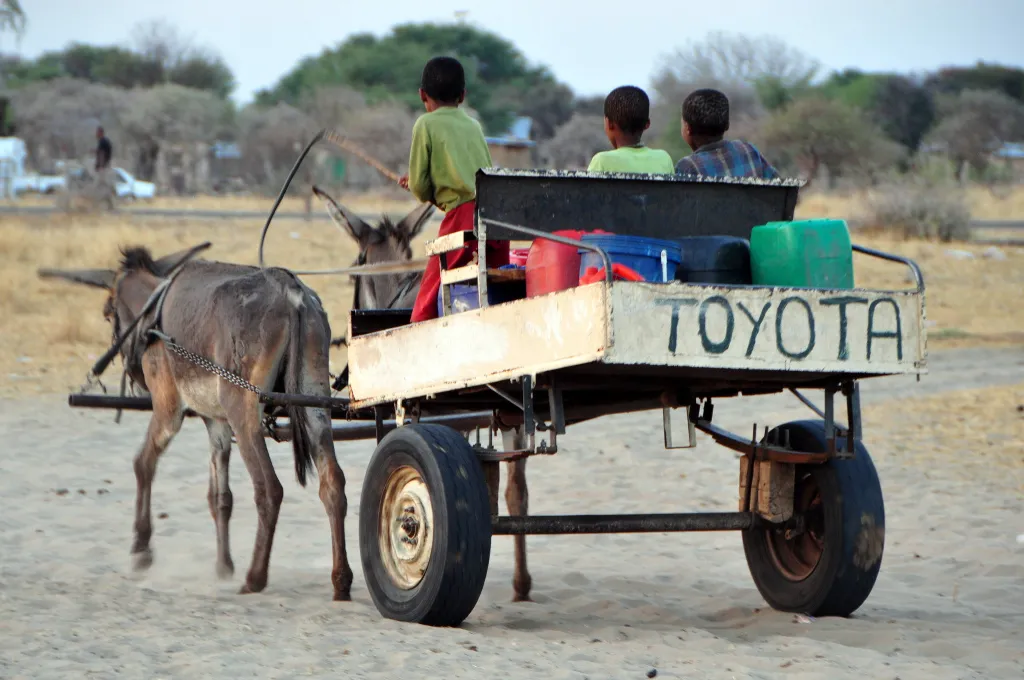 Of course, our hope is that you will be so impressed with our service, advice and proposed itinerary that you decide to book with us anyway. After all, there are tangible benefits in booking through us, and it costs less than booking direct. With so much information available online, and the option of booking everything directly on the internet, we are sometimes asked what the benefits are of booking everything through Wild Wings Safaris. Let me highlight a few benefits of booking through us.

10 Benefits of booking through Wild Wings Safaris
1. Expert advice
You get accurate, unbiased advice. We live here, we know Africa and pride ourselves on being the African safari experts. We travel regularly to all the destinations we sell, and between us, we have visited all of the lodges and properties we recommend. We will never recommend a lodge we know to be substandard or questionable.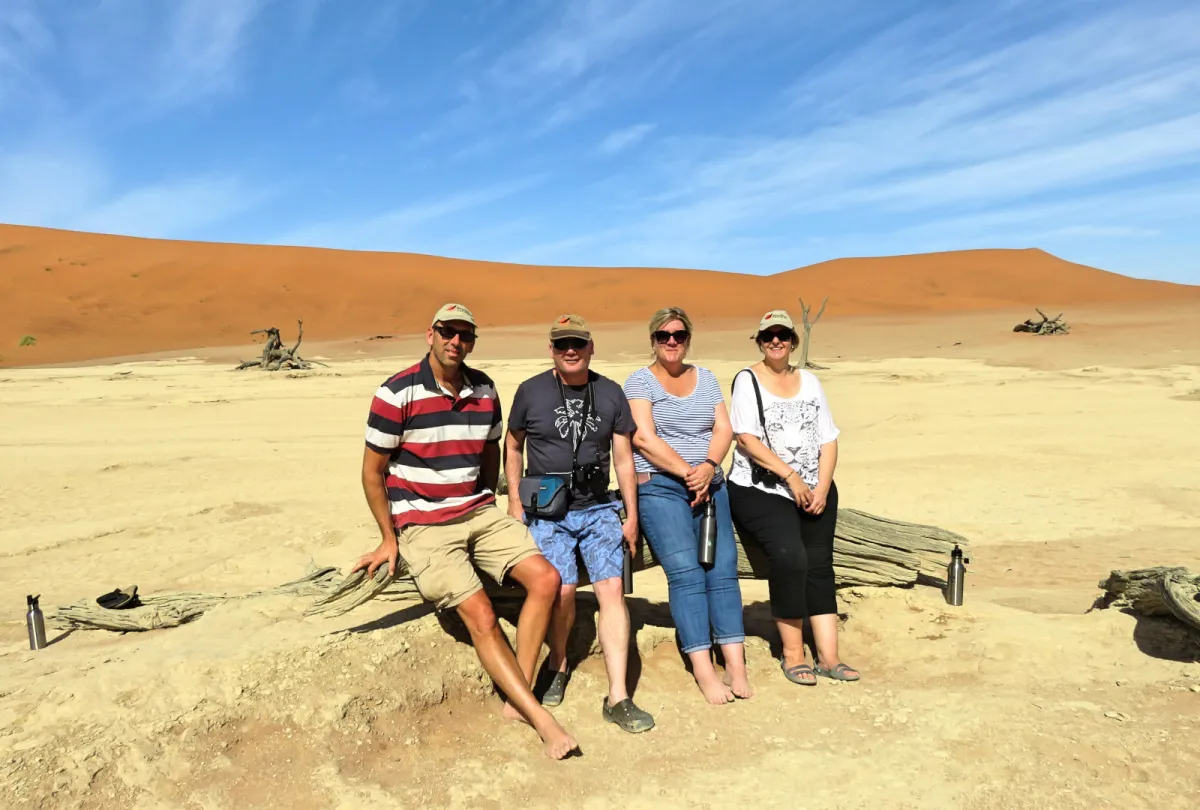 We know what works, we know how long it takes to get somewhere, what the local conditions are like, what weather you can expect, how different lodges compare to each other, which areas or lodges or roads you should avoid, which order of destinations or combination of lodges will work well, etc.
2. A dedicated consultant
Our expertise is in putting together an itinerary that runs smoothly from start to finish and is perfectly suited to your requirements and budget. You will deal with one dedicated consultant who is friendly and responsive and will take time to listen to your requirements and discuss various options with you. Dealing with a real person and not some automated call centre is becoming less and less common these days.
3. Complete independence
Unlike many operators we compete with, we are completely independent and have no affiliation with any particular lodge or hotel group. This means we can offer unbiased advice and don't push you towards "our" lodges. We will help you compare different options, based on our own personal, first-hand experiences.
4. You save money
Yes, believe it or not, it costs less to book through us. We do not add any booking fees, so even just booking your hotel or game lodge through us will cost the same or less than if you book it directly with the supplier, or via an online booking agent. Because of the volumes we book, we are able to negotiate deep trade discounts with all suppliers we work with, which are not available to individuals booking directly.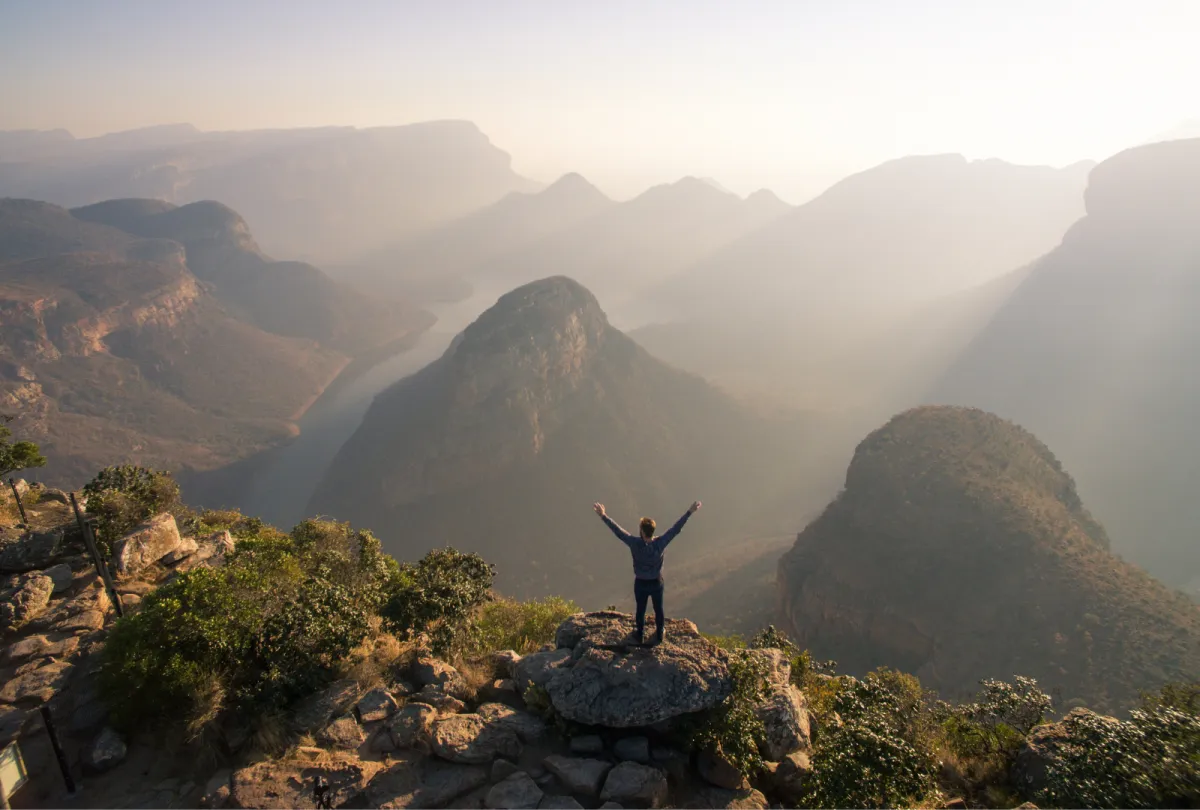 We pass on some of that discount to you, and the rest is how we earn our income. So the rate you pay with us is usually cheaper than booking everything online. Direct customers often end up paying too much. And making a mistake like misjudging distances, travel times or road conditions can prove to be very expensive. We know who the most affordable and reliable suppliers are and will ensure you are not overcharged.
5. Only one payment to make
Instead of booking directly with multiple suppliers and having to make multiple different payments, you can now book and pay for everything in one go and pay less than if you booked everything directly, on your own. We take all the hassle out of planning a trip to Africa, to ensure everything runs smoothly so that you end up with the best possible experience at the best possible price.
6. No hidden fees or surprises
With us, there are no hidden fees and no unexpected extra charges. We accept most major credit cards and do not add an extra surcharge for credit card payments. When you book everything yourself, there are often some unexpected surprises or additional costs you were not made aware of. We will explain exactly what is included and what is excluded.
7. You have someone in your corner
You have peace of mind knowing that your trip is in the best possible hands and you always have someone you can turn to. In the unlikely event that anything should go wrong during your trip, we are a phone call or email away to sort things out. As a client of Wild Wings Safaris, you will always receive the best possible treatment from the lodges where we book you and, if it should happen that you have a complaint or require a refund from a lodge or hotel for whatever reason, we will take up the matter on your behalf, using our influence with the lodge to your advantage. This is a major benefit compared to booking online, in which case you have no recourse.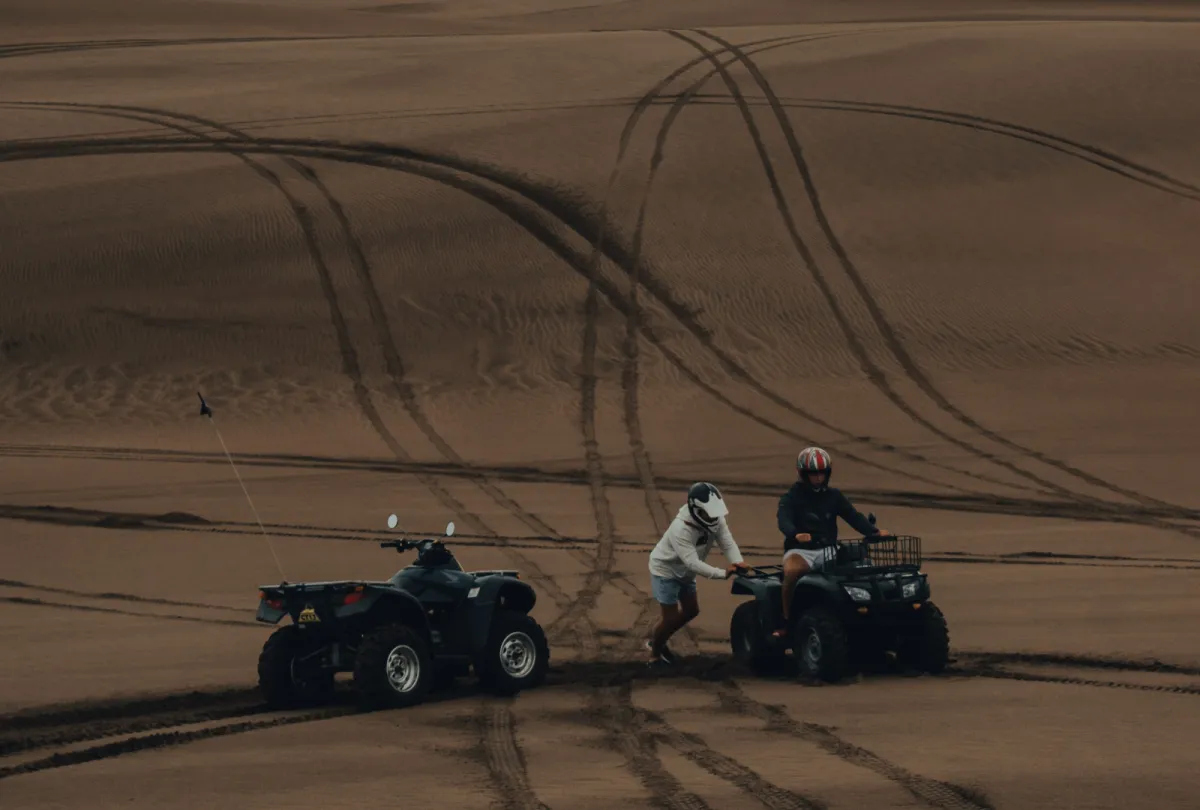 8. Financial protection
As a longstanding member of ABTA in the UK and SATSA in South Africa, we are fully bonded and covered by financial failure insurance, which means you cannot lose any money paid upfront. In the very unlikely event that our company should close down, you will get your money back. This benefit should not be overlooked – many clients have been left stranded after booking directly, only to find on arrival that the hotel has closed down.
9. Award-winning service
With a ten-year track record, hundreds of excellent reviews on multiple platforms - including a Tripadvisor Hall of Fame award for winning a Certificate of Excellence five years in a row, our reputation speaks for itself. This means you know your trip will run smoothly. You benefit from the high standard of excellence we set in everything we do. We pay attention to detail and leave nothing to chance. We understand that this is your trip of a lifetime and that you want everything to be perfect and we are committed to making sure it is just so. We will never spoil your trip by cutting corners, and neither should you.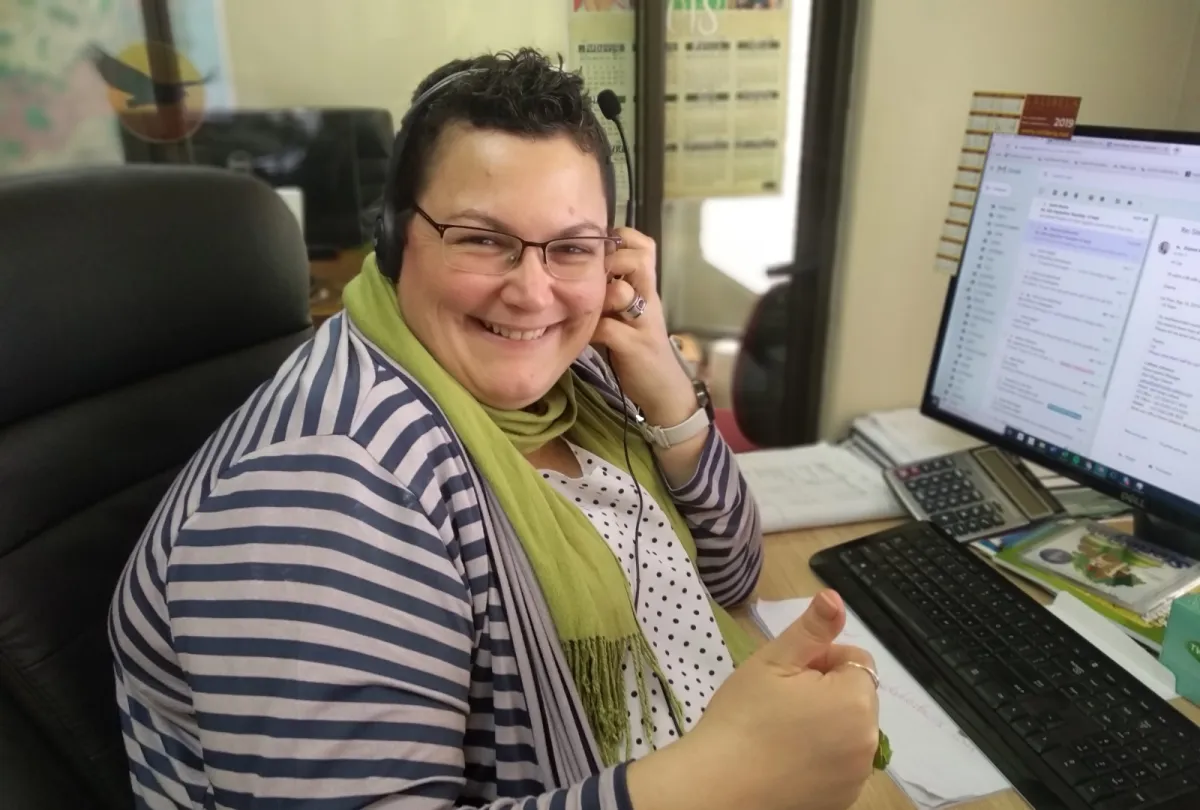 10. Simply the best
Of course, everyone believes they are simply unbeatable, so don't take our word for it. Beating our own chest and bragging doesn't mean much. Rather go and read our reviews on Tripadvisor or SafariBookings to see for yourself what our previous clients have to say. That said, we do believe it is natural and good to compare products and operators. But when you do so, be sure to compare apples with apples. If you find an operator that appears to be offering a similar product for less, it is probably cheaper for good reason. Have a look at this handy guide we created about comparing safaris, in particular, those to the Kruger Park.
What are your experiences? Have you booked with us before? Or done everything online? Please share your findings with us in the comments below ...
You may also want to look at
About the author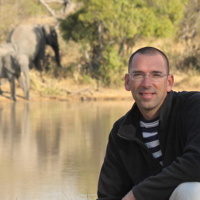 Onne
Onne Vegter is the managing director of Wild Wings Safaris. He has a deep love for Africa's people, wildlife and natural heritage. Onne has travelled to most of Africa's top safari destinations and his writing is based on years of personal experience in the safari industry. Follow him on Twitter at @OnneVegter.