The Masai Mara: Is it worth visiting outside of migration season?
The Masai Mara: Is it worth visiting outside of migration season?
Peak season in the Masai Mara National Reserve is from July to September, when the famous wildebeest migration can be seen. Thousands of tourists descend on the Masai Mara to see the vast herds and witness the dramatic river crossings. But what is the Masai Mara like outside of migration season, once the great herds have left? Is it still worth visiting?
The short answer is yes. The Masai Mara Reserve has an abundance of resident wildlife all year round. It is not true that all the predators disappear once the huge herds of the migration move south toward the Serengeti in neighbouring Tanzania.
On a recent visit in the second half of October, we spent six days on safari in the Mara, long after the migration had moved south. No great migration. No dramatic river crossings. Only a few remaining wildebeest. And the short rains had arrived, which brought dramatic storm clouds and short downpours on most afternoons.
It's not the most popular time, and yet we had incredible sightings. I will let the photographs below speak for themselves. Best of all, the Mara was quiet. Not too many vehicles around. We had several great sightings all to ourselves.
The vast open plains and distant horizons lend themselves to great photographic opportunities if you have a reasonably long lens. Here are some of the amazing scenes we witnessed:
These images are just a tiny selection of the thousands of great sightings and photographs we managed to get. If you've ever wondered whether it is worth visiting the Masai Mara outside of the migration season, wonder no more.
There are many safari veterans who prefer this time (June, as well as October to February) because it is less busy and less congested. At many of the lodges, nightly rates are lower. The migration is great to witness, but it's not all about the migration. The abundance of general wildlife and resident predators makes the Mara a fantastic year round safari destination. Have a look at our safari calendars to see the best time to visit Kenya.
WATCH: Check out this 9 minute video below of some of the highlights from our Masai Mara in October, after the migration. So many special sightings. The mating lions at sunset were amazing!
Have you been to the Masai Mara? Let us know in the comments which month you visited and what it was like.
About the author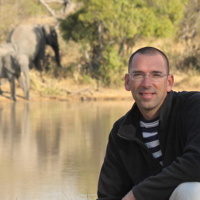 Onne
Onne Vegter is the managing director of Wild Wings Safaris. He has a deep love for Africa's people, wildlife and natural heritage. Onne has travelled to most of Africa's top safari destinations and his writing is based on years of personal experience in the safari industry. Follow him on Twitter at @OnneVegter.