Custom Tailor-made Safari vs Scheduled Safari Package
Custom Tailor-made Safari vs Scheduled Safari Package
With the meteoric rise in online bookings, you can now book almost anything via an online booking platform. Airbnb sells experiences. TripAdvisor sells packaged tours. SafariBookings sells ready-to-book safari trips. More and more people go online and book a safari package or scheduled tour with a fixed itinerary. So let's compare these instant safaris with a custom, hand-crafted itinerary prepared for you by a travel expert.
We're in a good position to compare because we sell both. We sell scheduled small group safaris to the Kruger Park with fixed departure dates and fixed three-day, four-day or five-day itineraries. And we also excel at designing tailor-made itineraries, hand-crafted to meet the client's exact budget, interests and requirements.
Here are some of the differences between these two kinds of safari trips.
Price
One of the reasons people often choose a scheduled group tour is because they are (usually) sold at a low price. Being part of a bigger group helps to keep costs down. On our scheduled Kruger Park safaris, we take up to nine guests per vehicle. When it comes to shared costs such as road transfers, safari vehicles and safari guides, it makes a big difference whether this is shared by only two people or shared by eight or nine people. So by joining a small group on a packaged tour with scheduled departure dates, you can save costs.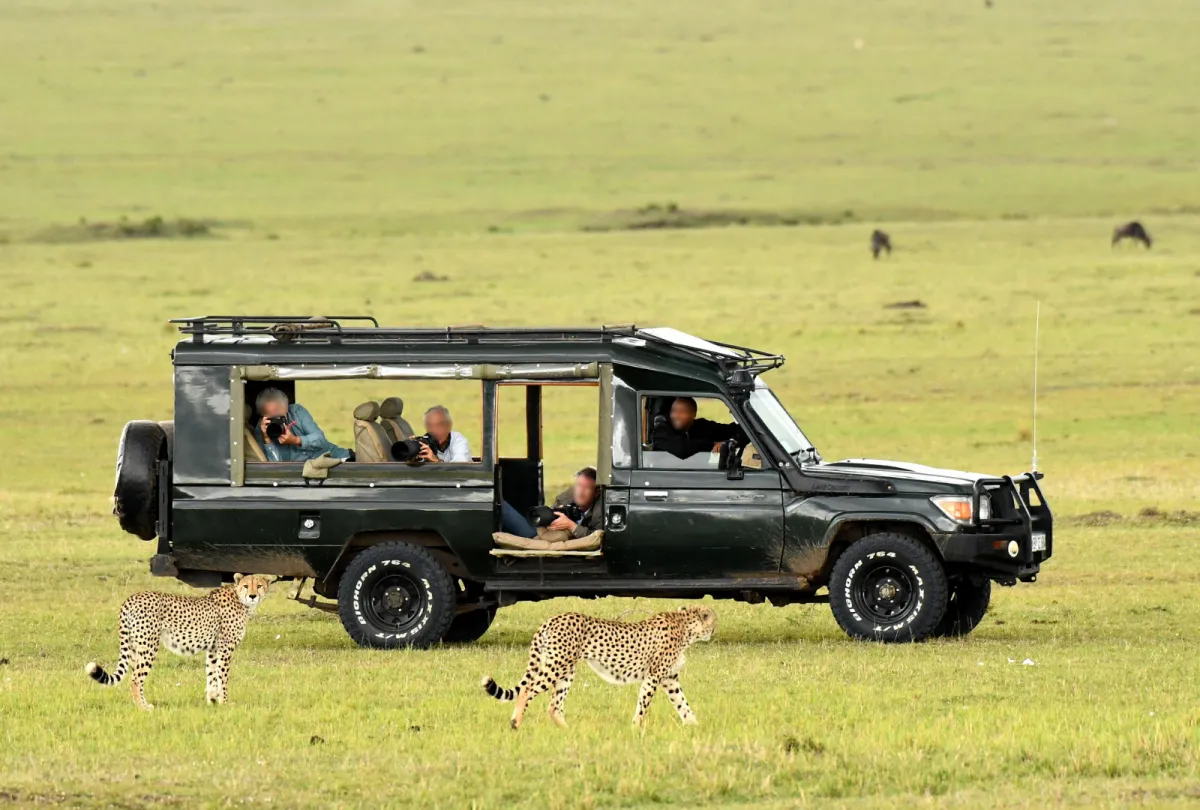 A private, hand-crafted itinerary for two people usually tends to work out more expensive. But limited finances doesn't mean you should only look at cheap packaged tours. As long as your agent or tour operator is willing to work with any budget, it is still possible to create a custom tour on a low budget.

It all depends on the accommodation options and mode of travel. But this is easier to do if you plan and book far in advance, as the more budget-friendly lodges and hotels often fill up months in advance. So do the more affordable shuttle services that can keep down the cost of road transfers. Your trip will be more expensive if you opt to fly or book a private transfer.
Flexibility
Another benefit of customised, tailor-made tours is flexibility. With a scheduled tour package, the itinerary is fixed. You don't get to amend it, you just book the itinerary as described. But when you book a hand-crafted tour, your tour consultant will discuss your interests and preferences with you and suggest an itinerary that is not cast in stone, but can be tweaked and perfected, with your input. On a private, custom-designed tour, you have more flexibility to go where you want to, when you want to, and do what you want to. You can make it as busy or as relaxed as you wish.
Personal choice
Related to the benefit of flexibility, a personalised tour gives you personal choice in terms of accommodation, itinerary and activities. You let your consultant know your budget, dates of travel, interests and requirements, and they work with you to create the ultimate itinerary.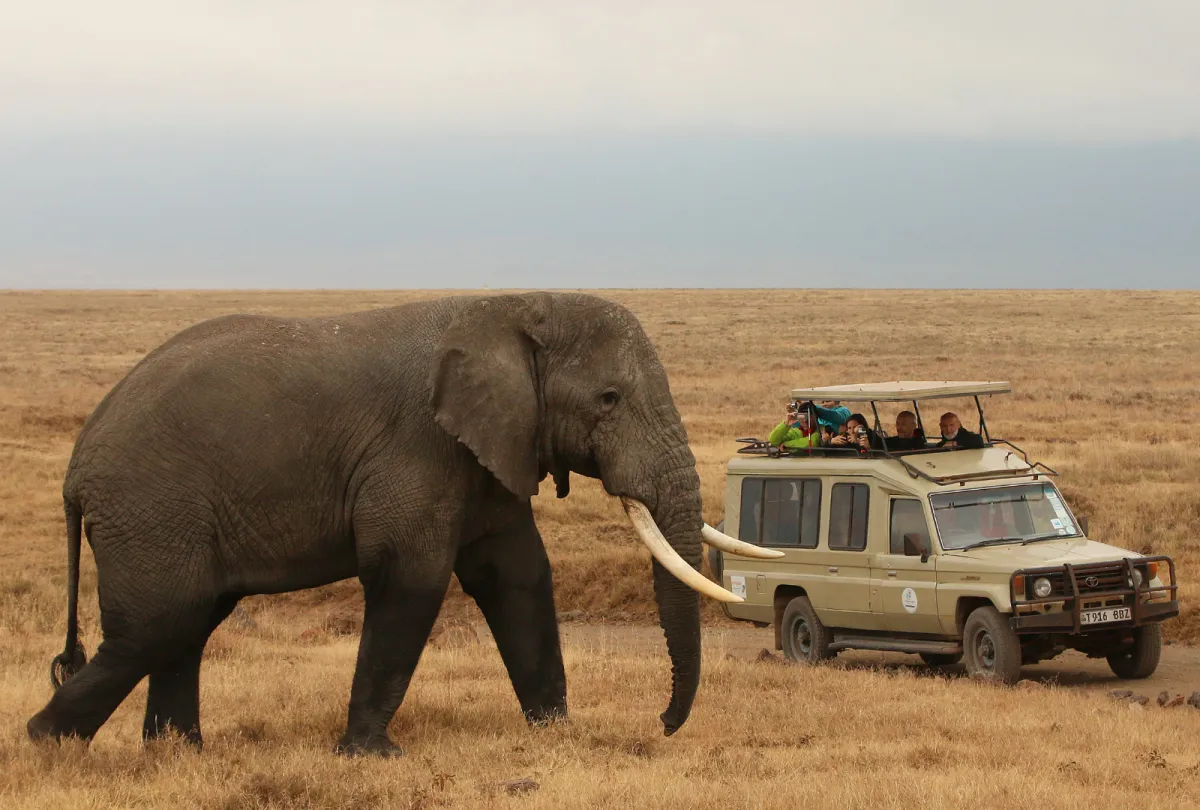 Maybe you've been reading online reviews and have a clear idea of where you would like to stay. You can weigh the recommendations of your consultant and make selections on accommodation and length of stay based on your own likes and preferences.
Do you prefer one lodge over another? No problem.
Do you have a particular room in mind? We can ask for that.
Do you want to spend an extra day at a certain destination? Let's do it.
Do you want privacy and exclusivity? We've got just the place in mind!
We'll design your tour around those requirements. Subject to availability of your chosen options of course! So plan ahead and book as far in advance as possible
So what then are the benefits of a packaged group tour?
Well, apart from keeping costs down, a scheduled group tour is great for couples or single travellers who wish to meet and socialise with other travellers. Being part of a small group can be fun. You get to meet other people, and you might make some new friends. And since the tour is packaged, it requires very little research or input from your side. If you like the itinerary, just book it.
We sell our standard Kruger Park safaris on various platforms, and some people just like the convenience of instant booking an affordable tour with a fixed itinerary that has been getting great reviews, without the hassle and fuss of custom-designing your own tailor-made safari itinerary.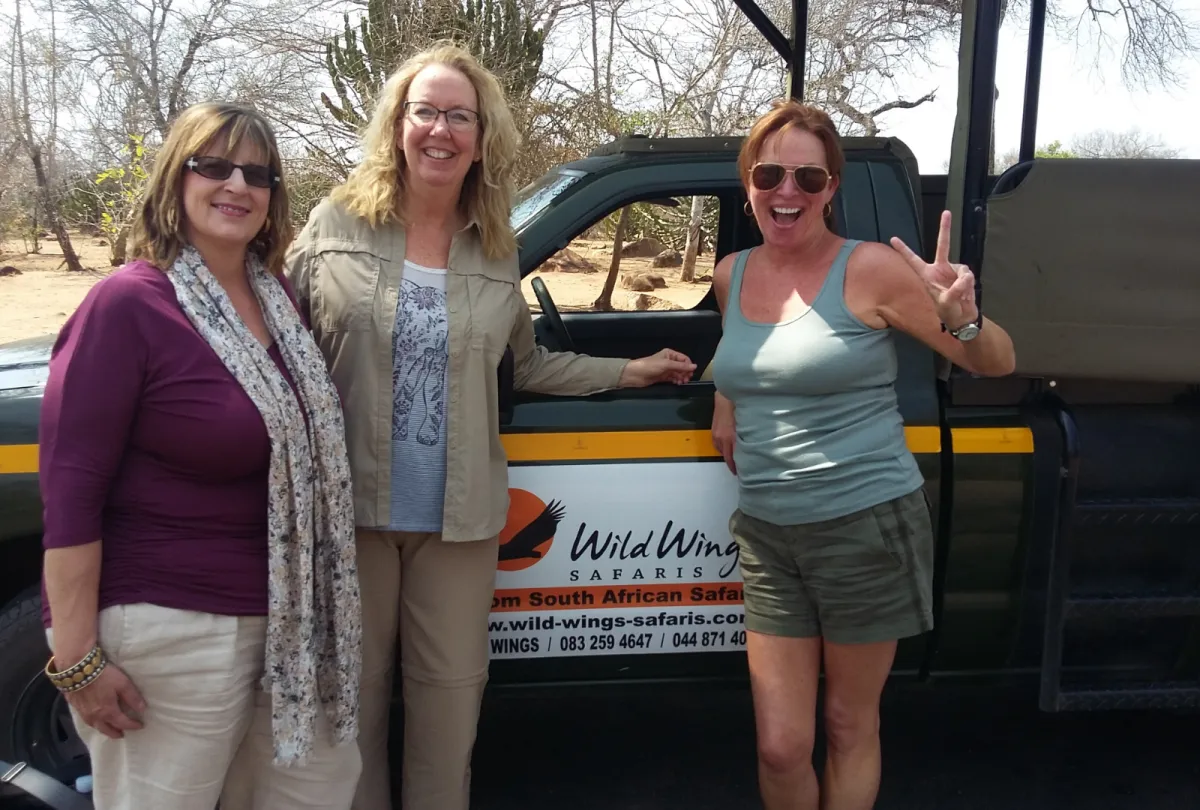 But if you ask our consultants, their first love will always be to design a dream trip from scratch. They still prefer hand-crafting itineraries for customers who want a more personalised experience. This is why our consultants travel often, so they can give first-hand advice based on their own extensive destination knowledge and travel experiences.
And many of our guests also prefer this. Instant bookings are convenient until you need to contact support for some reason. Dealing with a human being rather than an online booking engine has its advantages. Knowing you can send a direct email or pick up the phone and speak to your consultant directly, rather than going through a frustrating process of trying to reach customer support or find a listening ear at a giant corporation.
Over the years, the proliferation of large online travel agents and booking platforms has forced many smaller bespoke travel companies to adapt or lose customers. The convenience of instant booking and abundance of off-the-shelf tours has resulted in a simultaneous drop in quality of service. People settle more quickly for a substandard tour, provided they can buy it online at a discount, at the click of a button. We've also written before about the downside of booking accommodation for your once-in-a-lifetime trip via Airbnb.
But we're convinced this trend is an opportunity for reputable operators to reach discerning guests who are not willing to compromise on quality and still prefer the human touch.
What do you prefer? Instant booking a packaged trip, or creating your own personalised safari itinerary? Let us know in the comments below.
You may also want to look at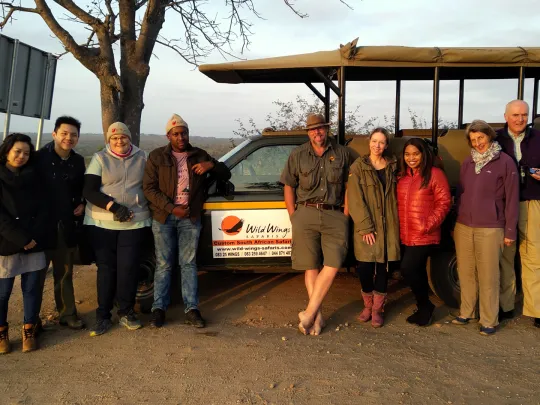 I learned a lot on my Kruger safari. I'm not talking about the obvious insights into wildlife and how important it is to preserve sanctuaries like the Kruger National Park for future generations. That's par for the course. I'm talking about rediscovering your inner child, meeting people who love what they do and why you'll be showered with love if you wear a German army parka to Kruger.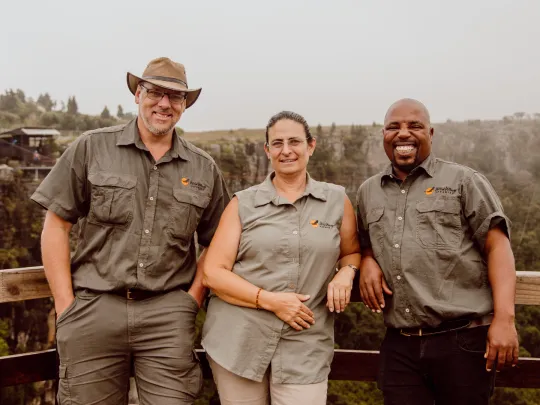 There are many ingredients to a great African safari experience, but one factor, in particular, stands above the rest as the most important secret. Can you guess what it is? What is the one thing that will make or break the success of your safari?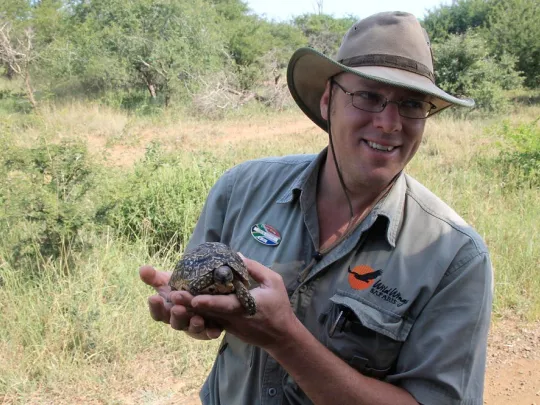 If you read part one of this two-part blog post, you will know by now what the most important secret is to a great safari experience. There are other factors of course that determine the quality of a safari, but let's continue with this key ingredient and see why it makes such a difference.
About the author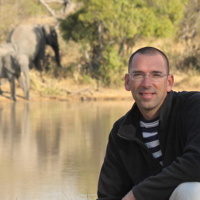 Onne
Onne Vegter is the managing director of Wild Wings Safaris. He has a deep love for Africa's people, wildlife and natural heritage. Onne has travelled to most of Africa's top safari destinations and his writing is based on years of personal experience in the safari industry. Follow him on Twitter at @OnneVegter.