Six things I learned about life from going on a Kruger safari
Six things I learned about life from going on a Kruger safari
When my boss called me into his office to tell me I would be going on a Kruger safari, I tried not to show my alarm. As kids, my parents took us on a day trip to the Kruger National Park. We spent hours driving around aimlessly. It was the longest day of our young lives.
I glanced at the safari itinerary to hide my expression of doom. The itinerary said we would be met in Skukuza by a safari guide called Simon Vegter. We would recognize him by his lack of footwear.
My mind wandered. Was Simon Khoisan? Did he even speak English? I googled the name and was relieved to discover that not only did Simon speak excellent English, but he was also a fabulous safari guide, a fantastic cook and had a great sense of humour.
I went on to learn that none of the reviews I'd read about Simon was exaggerated, that self-driving in the Kruger with clueless parents (sorry, Mom and Dad) is very different to a game drive with a qualified safari guide and that going on a Kruger safari can teach you some wonderful things about life.
#1 You'll fall in love with the early morning stillness of the bushveld
There is something nostalgic about the silence of the African bush at dawn. Any animals you see move, if at all, slowly and quietly.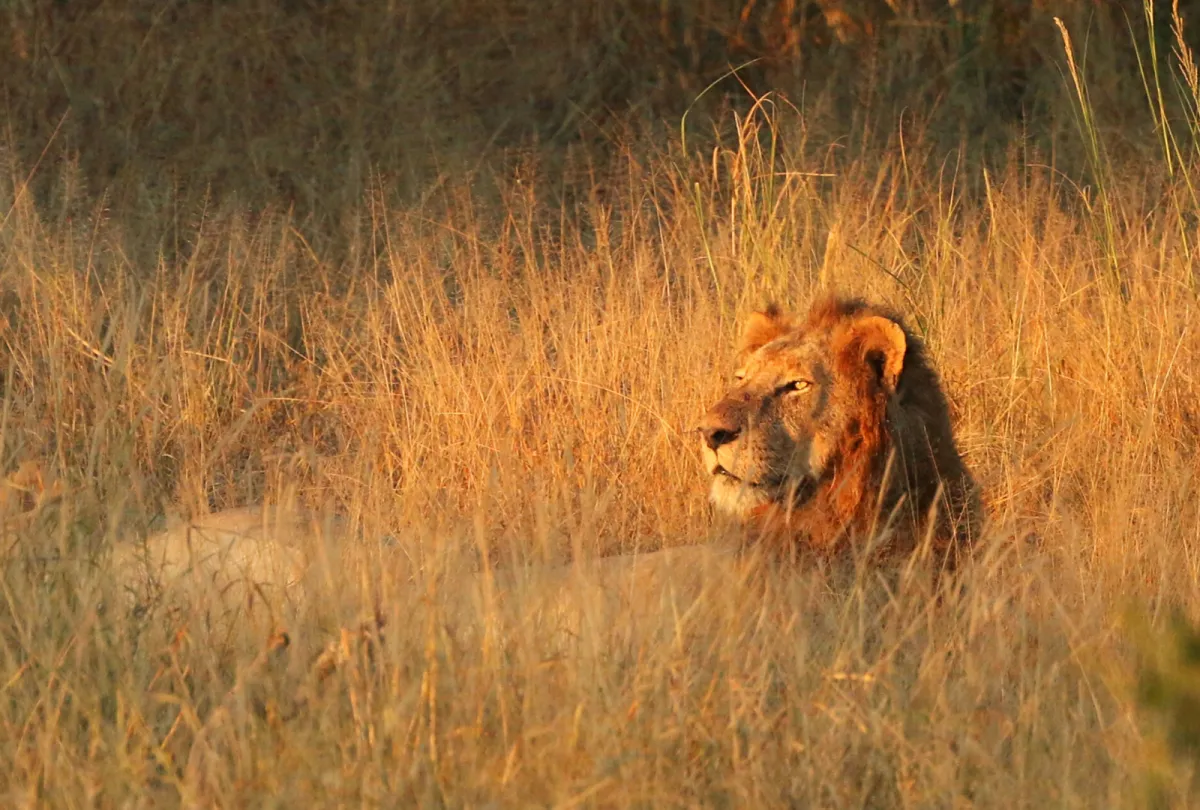 It's almost as if the denizens of the veld are in no hurry to start the theatre of the day. Like actors getting ready for a play they've put on a million times before, there is no sense of urgency, no need to rush. I couldn't think of any better way to start the day.
#2 You'll point at animals and squeal like a child
Driving through the wilderness on the back of a safari vehicle shaves years off your age. You'll feel like a kid on a grand adventure where everything is new and exciting, and the possibilities are endless.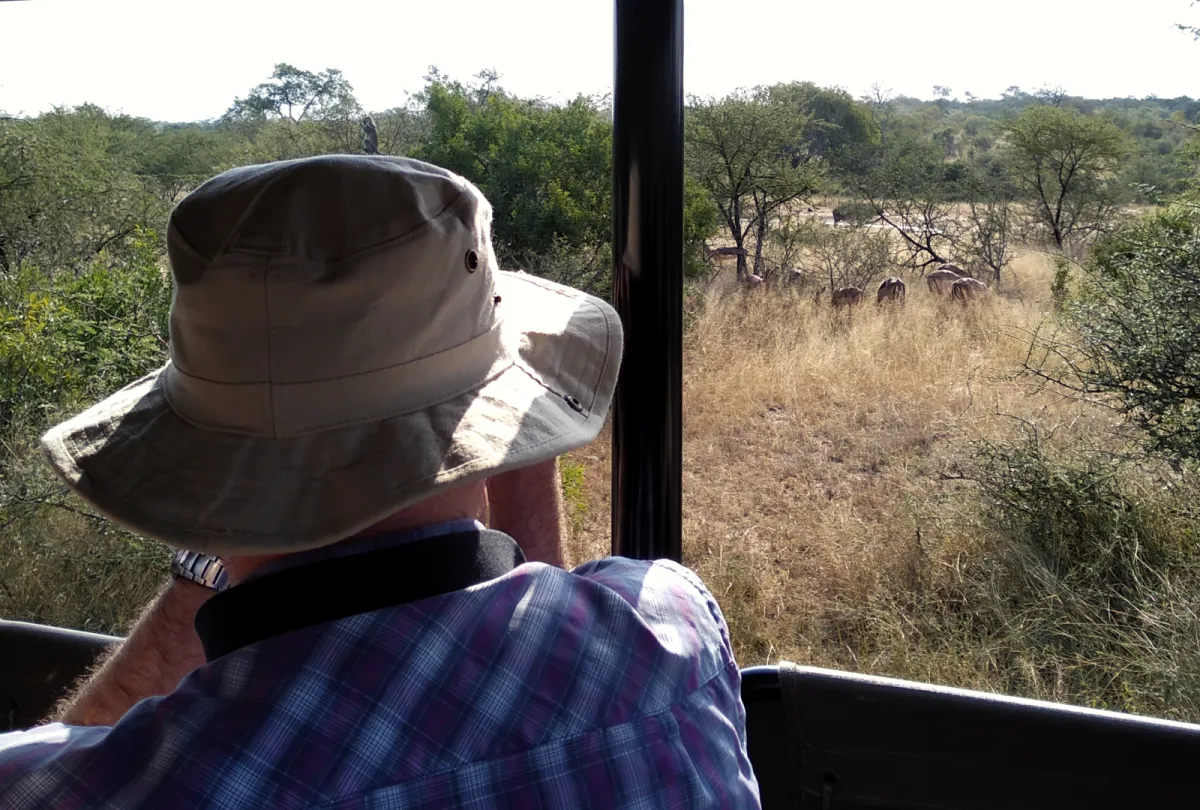 It's simply impossible not to get excited when you see movement in the bush. One of my fondest memories from our first early morning game drive is of a frightfully proper Englishman pointing at a kudu and shrieking, "There! There! Something with ears!"
#3 You'll meet people who love what they do
How often do you get to meet people who truly love what they do? People who get out of bed every morning eager to see what wonders the day has in store?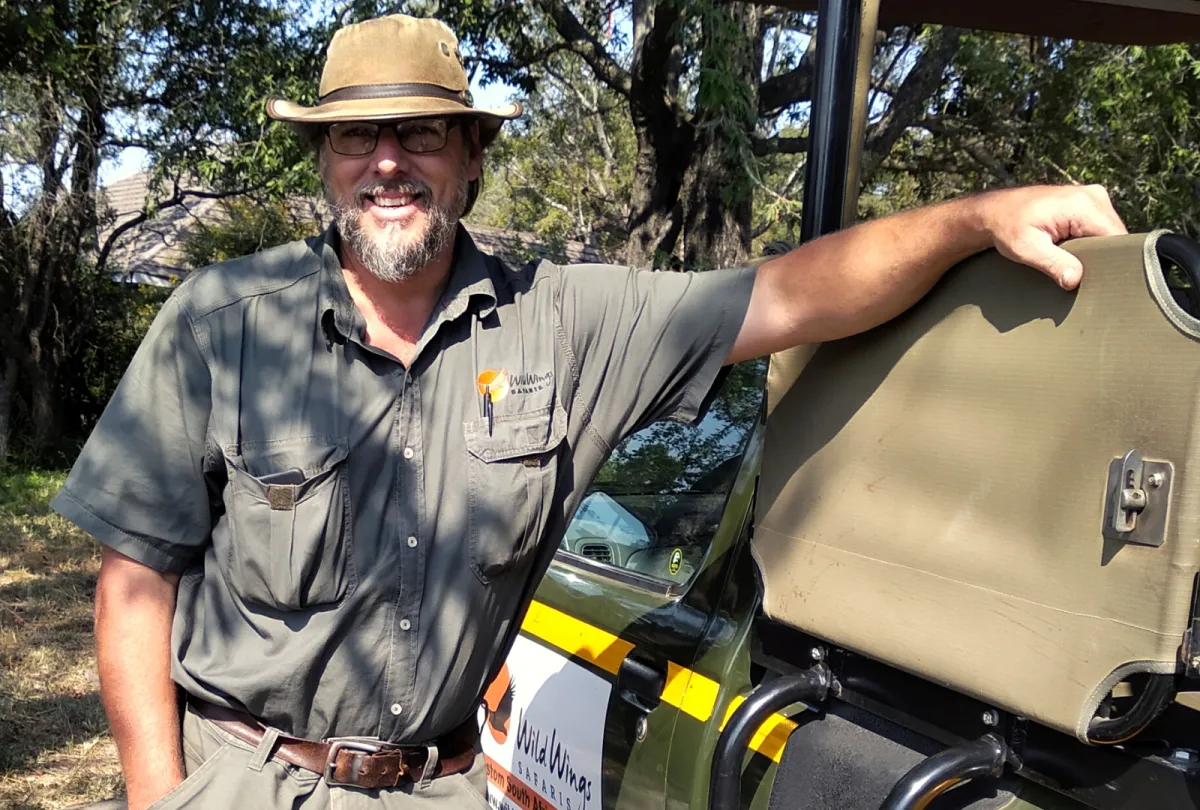 Safari guides are the most committed, dedicated and passionate individuals I've ever met. When they knock on your door before sunrise, it doesn't matter if you're an early riser or not. Their infectious enthusiasm is more potent than a double espresso and you'll be wide awake and ready for adventure in no time.
#4 You'll have the best conversations with strangers
There's something about sharing food with fellow travellers beneath the African sky at night that brings out the storytellers in us.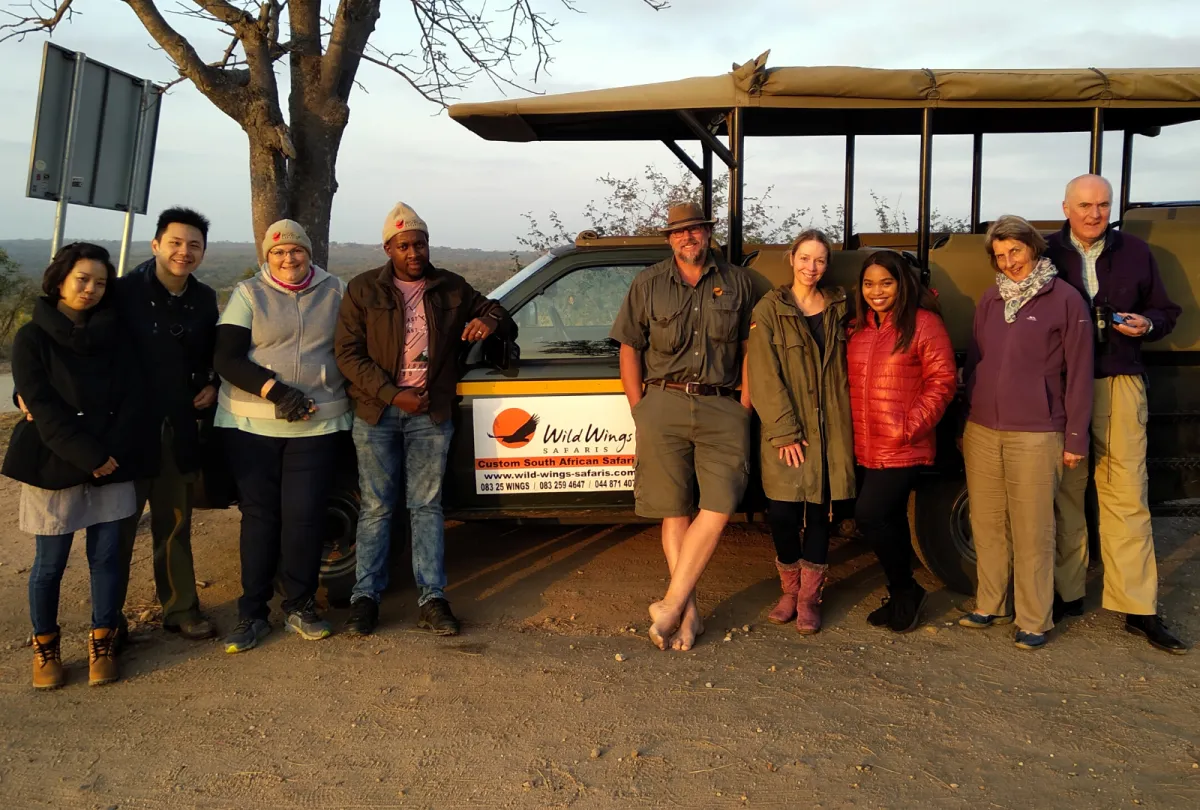 It's practically impossible not to trade stories and share laughs when you're sitting at a table near a crackling fire and sharing a meal with people from all walks of life and all parts of the globe. Starlight and an open fire are all that are needed to turn conversations with strangers into moments you'll cherish for a lifetime.
#5 You'll look forward to those moments when the game is scarce
The Big Five always make for exciting finds but there will be times when you find yourself looking forward to lulls between sightings. That's when the safari guide unpacks the good stuff.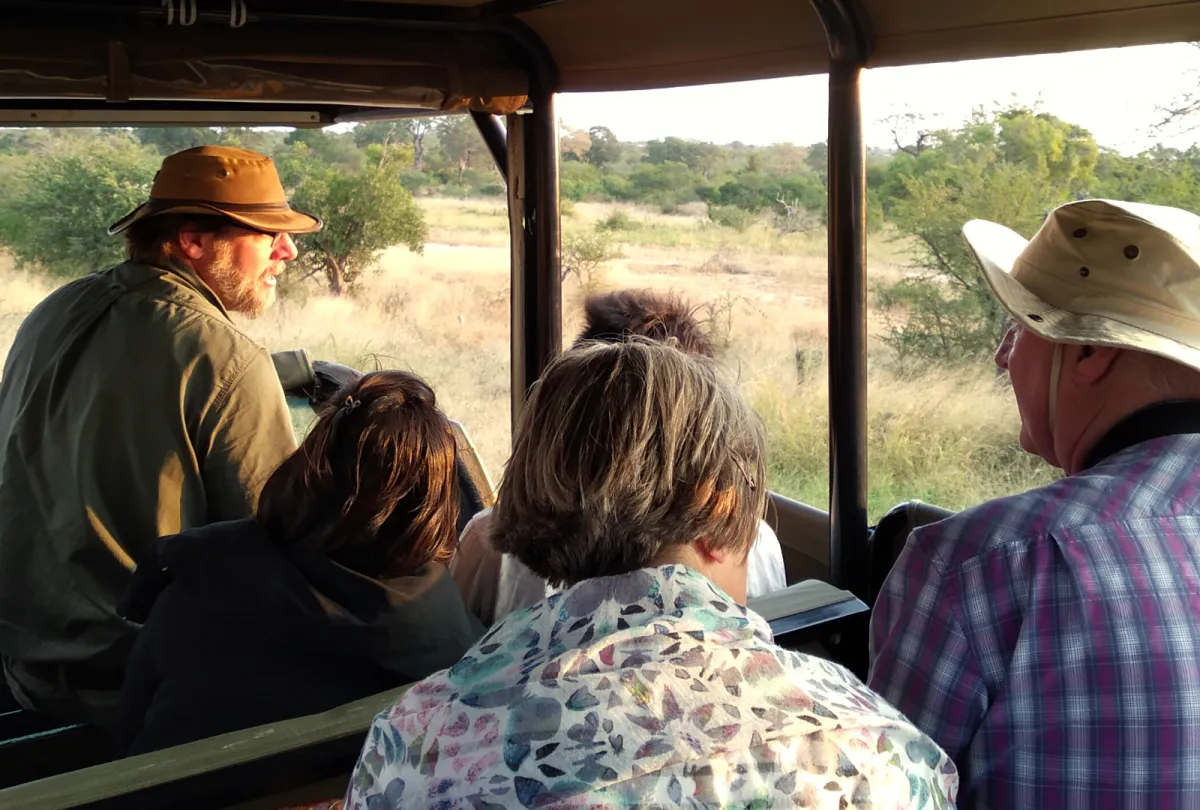 Epic Game of Thrones stuff like how termite colonies are set up to serve and protect their Queen who resides in a royal chamber that she'll never leave. Jaw-dropping Ripley's Believe or Not stuff like how dung beetles take mental snapshots of the Milky Way while dancing atop their dung balls which they then use to find their way back home.
#6 If you don't like hugs, don't wear a German army parka to the Kruger
South Africans are friendly people who will bowl you over with their gracious hospitality and disarming smiles. But National Park Rangers are in a league of their own. Or so I thought.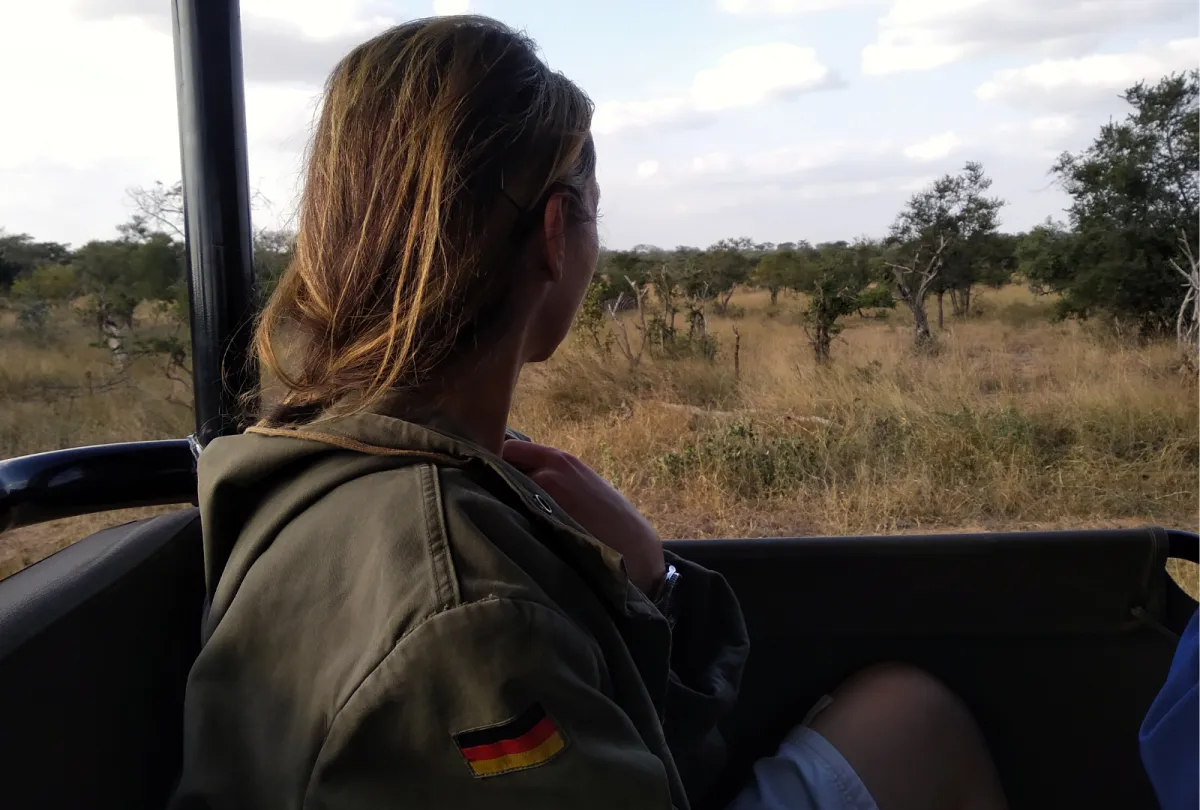 Every time I passed a ranger in camp I was greeted with hearty hugs and the most flattering comments about the old German army parka I was wearing. Only later did I learn that secondhand German Bundeswehr parkas were given to SANParks rangers to wear back in the 80s and early 90s. It seems I was mistaken for a fellow retired SANParks Ranger. Moi? That's funny.
Were you inspired or surprised by what you discovered on your Kruger safari, too? If you have a story you'd like to share, please leave a comment below.
You may also want to look at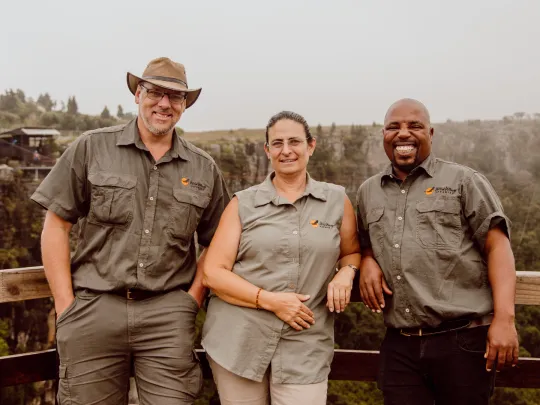 There are many ingredients to a great African safari experience, but one factor, in particular, stands above the rest as the most important secret. Can you guess what it is? What is the one thing that will make or break the success of your safari?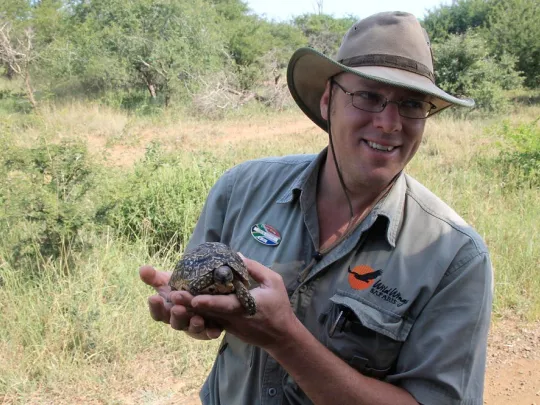 If you read part one of this two-part blog post, you will know by now what the most important secret is to a great safari experience. There are other factors of course that determine the quality of a safari, but let's continue with this key ingredient and see why it makes such a difference.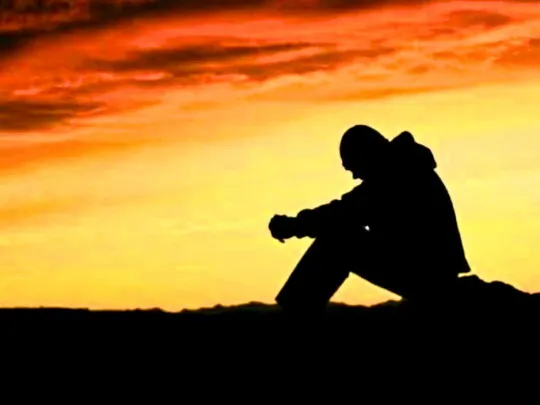 In response to the COVID-19 pandemic, South Africa went into lockdown. The result was devastating. Overnight, visits to national parks and game reserves stopped, safari lodges closed their doors and millions of people lost their livelihoods. One of those affected, wildlife guide Frank Watts, put pen to paper and documented his emotional experience of life in South Africa during the lockdown.
About the author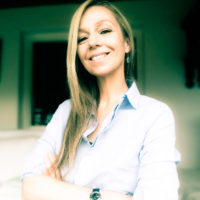 Dianne
Dianne Kokkonidis was born in Johannesburg, grew up in the Transkei and spent years exploring Europe. She returned to South Africa to live on a farm in the Outeniqua Mountains when the call of Africa got too loud to ignore. She comes from a family of storytellers, so it's no surprise she's now found her way into writing about one of the oldest stories known to mankind - the lure of Africa.