Tours and Safaris to Swakopmund
Tours and Safaris to Swakopmund
Entering Swakopmund, you'll be forgiven for thinking you're in Germany for a moment as the architecture is very similar. Nestled between the dunes and the cold Atlantic Ocean, Swakopmund is cooler than many Namibian destinations by virtue of the cooling sea mists that roll in.
A charming coastal resort, Swakopmund combines historic German colonial-style architecture with modern hotels, shops, restaurant and cafés. Swakopmund is also the adventure capital of Namibia with a choice of activities for adrenalin-junkies as well as those looking for some relaxing and peaceful pursuits.
Let us know your preference and we'll put together an itinerary that suits your interests. There are many activities and excursions to choose from including quad-biking, dune buggy-riding, paragliding, scenic desert and coastal flights, dune boarding, trips to the scenic Swakop River, welwitschia walking trails and many other historical and cultural sights and attractions.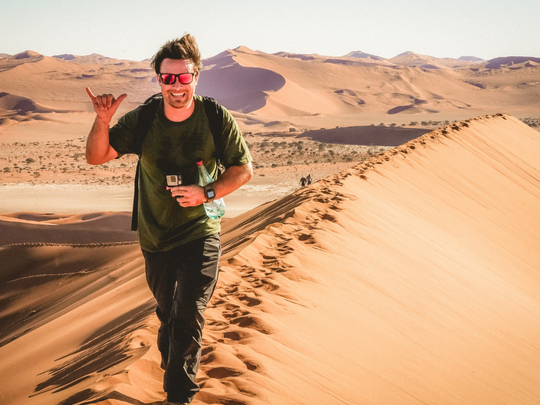 Explore some of Namibia's most iconic destinations in the company of a highly experienced personal guide. Our 10-Day Best of Namibia Safari takes you from the towering red dunes of Sossusvlei and lonely stretches of beach along the Skeleton Coast to the quaint seaside town of Swakopmund and Damaraland with its startling geographical features. We round our trip off with a safari in Etosha National Park with its ancient salt pan in search of Namibia's famous desert-adapted elephants and lions.