Lower Zambezi National Park Travel Guide
Lower Zambezi National Park Travel Guide
Lower Zambezi National Park is found in a vast valley created by a huge rift in the Earth's crust through which the mighty Zambezi River flows. The mineral-rich deposits from ancient volcanoes deposited here over millennia have created a lush, tropical paradise for a large assortment of vegetation and wildlife, mirrored on its opposite banks by Mana Pools National Park, Zimbabwe.
Highlights
One of Zambia's most popular safari destinations
Varied terrain from escarpment to valley floor
Well-known for walking safaris
Canoe and boat safaris through rivers full of hippos and crocodiles
Excellent birding, particularly for water birds and waders
Catch-and-release tiger fishing
A superb collection of bush camps and safari lodges along the Zambezi
Safari camps and lodges
Lower Zambezi is heralded by many as having some of the most inviting, unusual bush camps and lodges in Zambia. And, of course, you'll find the levels of personal service and guiding typically Zambian, typically terrific. Many of the camps are private and owner-run and you can expect friendly, warm hospitality – as our consistently enthusiastic reports from very happy guests testify.
Game activities
Most of the safari lodges and camps offer two game activities per day: one in the early morning and a late afternoon/early evening excursion. The midday hours are usually spent at camp, with ample time for a leisurely lunch and siesta.
Game drives are offered in open safari vehicles. Most lodges offer walking safaris and some also offer boating and canoe safaris to get you really close to the wildlife. Whichever type of game viewing you prefer, you'll always be accompanied by a qualified, knowledgeable guide and an armed ranger (for walking safaris). Fishing is also superb (famous for its tiger fish), strictly on a catch-and-release basis.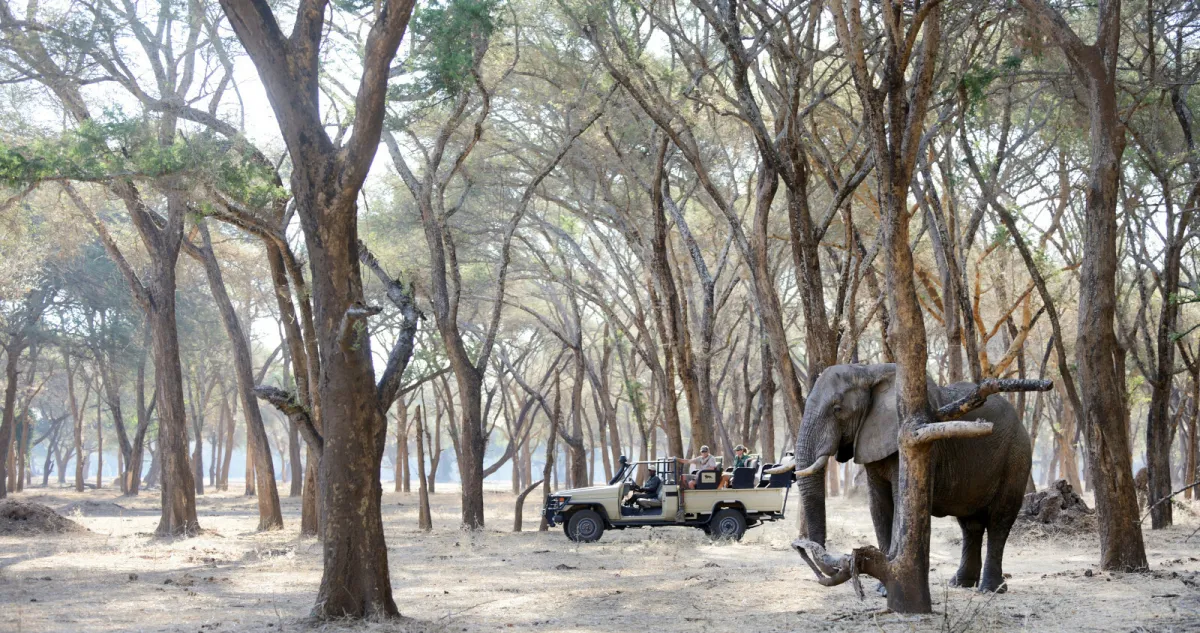 Fauna and flora
With a combination of high, hilly ground and wide floodplains, the vegetation is varied and interesting, from thick woodlands and riverine bush to areas with sparse undergrowth that is perfect for bush walks.
You're likely to see huge herds of buffalo, elephant and impala and healthy populations of kudu, waterbuck, eland, bushbuck and zebra and wildebeest. The rivers teem with crocodiles and hippos. Predators include lion, leopard, spotted hyena and the occasional pack of African wild dogs. This area has no rhino, giraffe or cheetah.
Birding is outstanding, with numerous species of waterbird and wader – storks, herons, kingfishers, darters, cormorants, egrets, spoonbills and fish eagles.
Getting there
By air - Fly-ins are without a doubt the best way to get there, with several airstrips servicing the safari camps and lodges scattered along the banks of the river. There are roads, and some sections can be done by boat, but the distances are considerable and can consume time better-spent game viewing.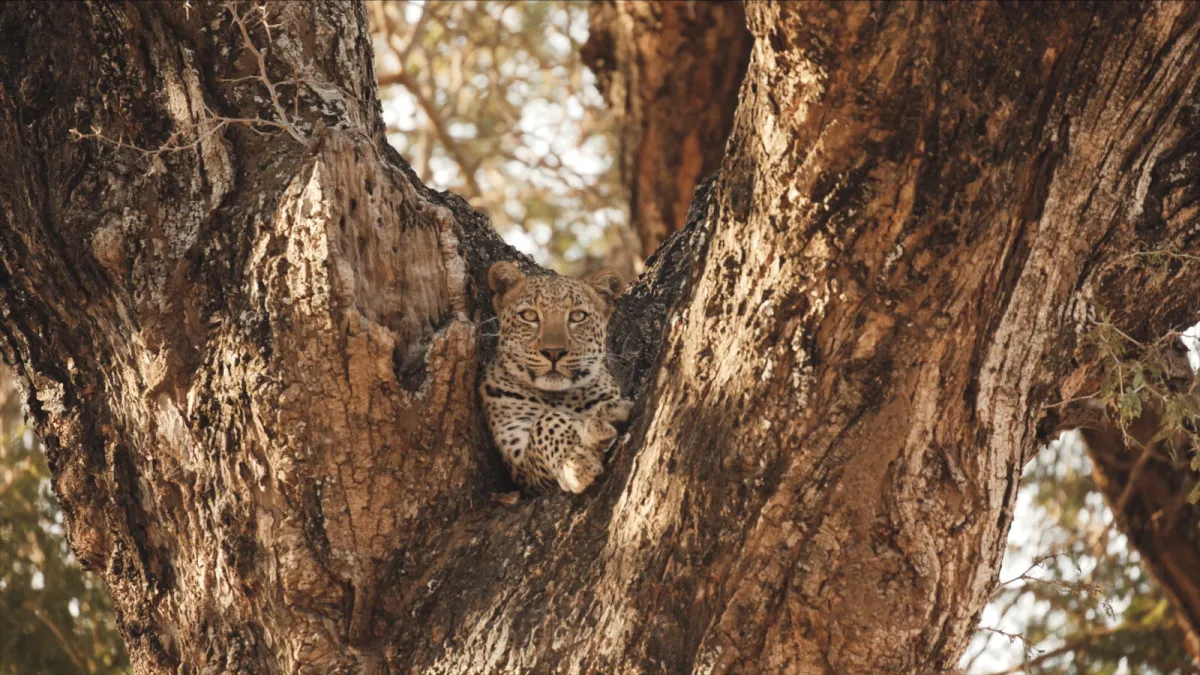 Flight packages can be arranged from the main centres of Lusaka, Livingstone and Mfuwe (South Luangwa) so you can include a few of the destinations in your itinerary.
Chat to us about your travel dates, preferences and budget and we'll be happy to design a dream itinerary for you – without obligation – combining some of Zambia's top safari destinations for you to explore and enjoy.
Chiawa Camp was the first safari camp in the Lower Zambezi National Park. It is still owner-run by a descendant of the pioneering Cumings family. Offering superb luxury, beautiful surrounds, an unusually varied array of game-viewing activities, some of Africa's finest guides, superb hosting and service, it's easy to see why Chiawa has won so many awards over the years.
Set in a remote area of Lower Zambezi National Park, Old Mondoro (which means 'lion' in the local Shona language) is an intimate, exclusive bush camp owned and operated by the Cumings family. The camp overlooks a maze of reed islands, thick with grunting hippo, while a grove of acacia trees attracts a constant stream of elephant visitors.
You may also want to look at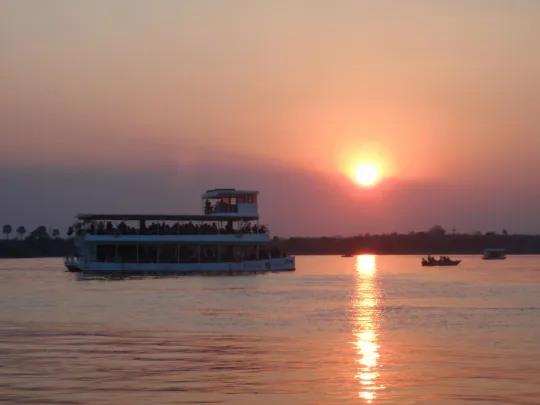 The majestic Victoria Falls on the Zimbabwean/Zambian border is within easy reach of the famous Chobe National Park in Botswana, making it easy to combine these two terrific destinations on one unforgettable safari itinerary. This trip idea combines three nights at Victoria Falls with two nights on safari at the Chobe National Park, enjoying both land- and water-based game viewing.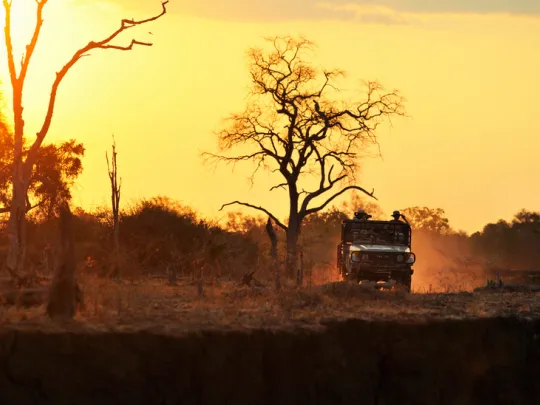 Four days at the intimate Tafika Camp near the beautiful Nsefu Sector in South Luangwa National Park, Zambia, followed by four days at Remote Africa Safari's satellite walking camps - Chikoko Tree Camp and/or Crocodile River Camp. An unforgettable safari experience for enthusiasts looking to really get away from it all. On our 8 Day Walking Safari Special in South Luangwa, you're very unlikely to encounter any other vehicles, people or signs of life except your able and experienced guides, hosts and chefs.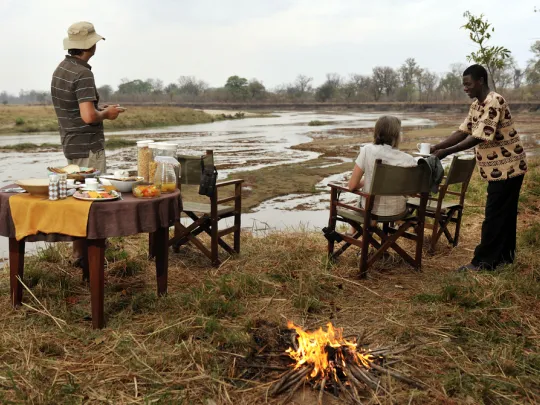 An 8-Day North and South Luangwa Combo Safari enjoying the best of both worlds - 4 nights at Tafika Camp in South Luangwa, a 12-bed intimate safari camp where you can enjoy day and night game drives, bush walks, bicycle safaris and microlight safaris; then 3 nights at remote Mwaleshi Camp in North Luangwa with daily bushwalks in some of the most pristine, undisturbed and wildest safari spots in Africa.