Accommodation in Ngorongoro Crater
Accommodation in Ngorongoro Crater
The Ngorongoro Crater is a breathtaking place, with its steep sides and vast grassland in its bowl. It provides visitors with incredible wildlife viewing in a setting about as spectacular as is physically possible. While there is no accommodation on the crater floor, there are a number of luxury lodges balanced around its rim, giving incredible views across the crater floor and providing instant access to the crater floor for day time game drives.
The major attraction of the vast Ngorongoro Conservation Area is the Ngorongoro Crater, the world's largest intact caldera, on whose floor over 25,000 animals thrive.
There is plenty more to see and do in the area, too; the fascinating archaeological site at Olduvai Gorge, nature walks, hikes and treks in the mountains, mountain biking and interactions with the local Maasai. Luxury accommodation is offered by various high-end lodges perched on the edge of the rim, offering spectacular views of this natural phenomenon.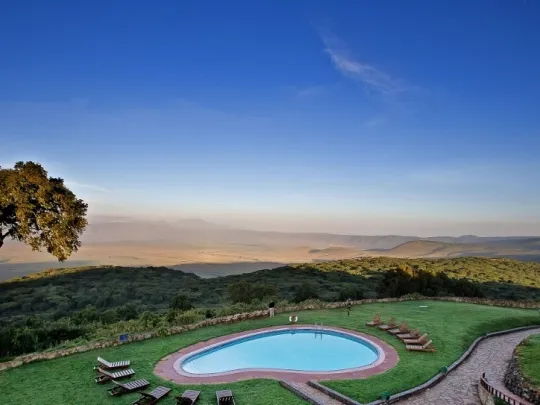 Situated on the eastern side of the spectacular Ngorongoro Crater, the Ngorongoro Sopa Lodge offers comfortable accommodation with breathtaking views. Watching the sun set over the crater from your private balcony or the welcoming central lodge area is an experience not to be missed. With easy access to the road down to the crater floor and its concentration of wildlife, including the Big Five, this lodge is a great base at Ngorongoro Crater.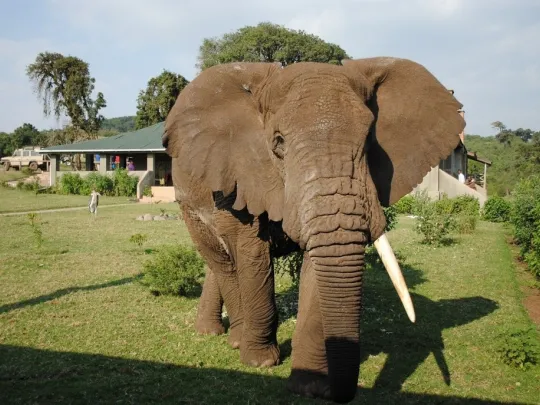 Situated a few hundred metres from the southern rim of the spectacular Ngorongoro Crater, Rhino Lodge offers comfortable accommodation and friendly staff. While not on the rim of the crater itself, the lodge has beautiful surroundings and provides easy access to the road into the crater. Here, one can marvel at Ngorongoro's concentration of wildlife, including the Big Five, and breathtaking scenery.
You may also want to look at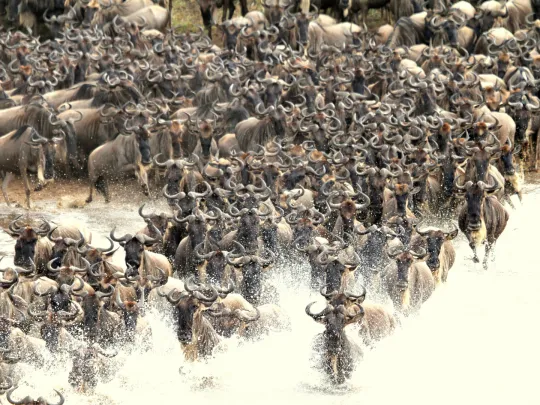 Experience the vast expanses of true wilderness and perhaps some of the best game-viewing areas on the African continent. Our 7-Day Taste of Tanzania Safari Tour takes in the untamed Tarangire, the world-renowned Serengeti (famous for the Great Migration) and Ngorongoro National Park. Accompanied by some of the country's best guides, your safety and comfort will be in excellent hands, leaving you to enjoy the safari of a lifetime at the best possible price.