Accommodation in Ndutu Area (Ngorongoro)
Accommodation in Ndutu Area (Ngorongoro)
Joining with the Serengeti in the north, the plains of Ndutu form part of the annual circular route of the Great Migration. Hundreds of thousands of wildebeest, zebra and antelope fill the grasslands during calving season, followed closely by the predators that prey on them.
The plains of Ndutu, with Lake Ndutu and Lake Masek, offers visitors vast open plains that look as if they reach the end of the world, iconic acacia trees, kopjes and more. Accommodation is available in the form of tented camps or lodges, most offering views across the lake and the vast plains, giving you a true African safari experience.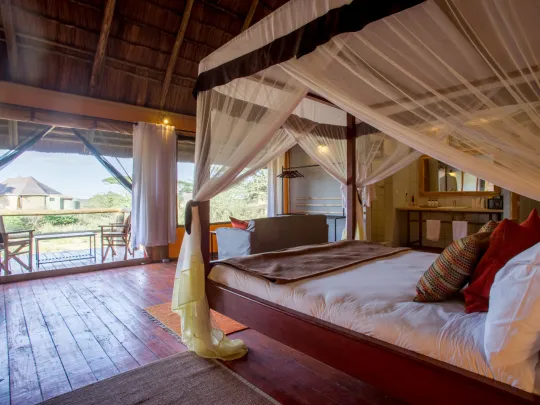 With raised, beautifully decorated permanent tents placed far enough apart to ensure privacy, Lake Masek Tented Camp offers guests stylish accommodation in the African bush. Its position in the Ndutu area of Ngorongoro, just south of the Serengeti, is on the annual Great Migration route of millions of wildebeest, zebra and antelope, followed closely by predators. Depending on rainfall, the plains are filled with herds between November and May.
You may also want to look at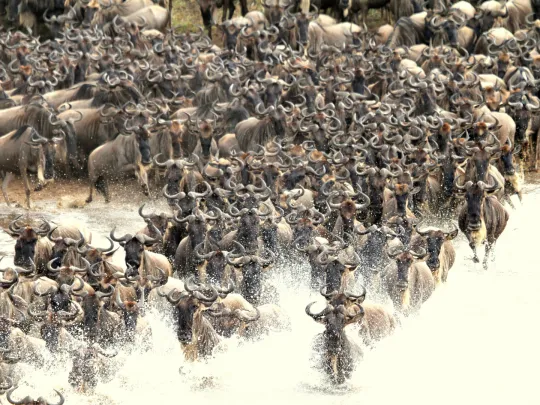 Experience the vast expanses of true wilderness and perhaps some of the best game-viewing areas on the African continent. Our 7-Day Taste of Tanzania Safari Tour takes in the untamed Tarangire, the world-renowned Serengeti (famous for the Great Migration) and Ngorongoro National Park. Accompanied by some of the country's best guides, your safety and comfort will be in excellent hands, leaving you to enjoy the safari of a lifetime at the best possible price.