Accommodation in Chobe National Park
Accommodation in Chobe National Park
Chobe National Park in Botswana is a huge game reserve and includes the Savute and Linyanti regions. However, most people refer to the region along the Chobe River in the north when they talk about the Chobe National Park. Chobe offers many different accommodation options, both inside and outside the national park.
In the Chobe River area, there is only one permanent game lodge on the Chobe River inside the park - Chobe Game Lodge. A number of the more affordable safari lodges that are listed here are situated just outside the park, in the town of Kasane.
All game viewing by boat or by vehicle is done inside the Chobe National Park.
Chobe Savanna Lodge is situated opposite the park in Namibia, on the other side of the Chobe River, but is still listed here because the boat-based game viewing is done within the Chobe National Park.
There are also a number of mobile tented safari camps in the Chobe National Park which are not permanent. The selection of lodges below is not complete - there are many other camps and lodges in the greater Chobe region.
You may also want to look at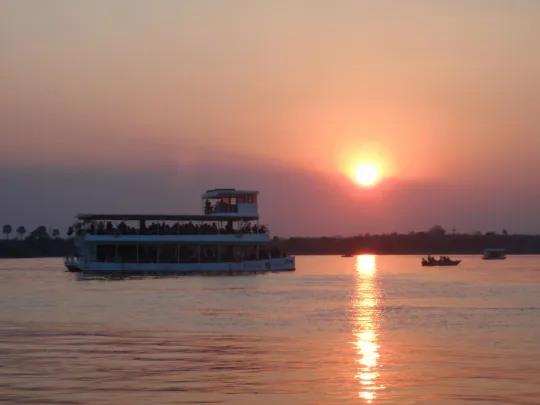 The majestic Victoria Falls on the Zimbabwean/Zambian border is within easy reach of the famous Chobe National Park in Botswana, making it easy to combine these two terrific destinations on one unforgettable safari itinerary. This trip idea combines three nights at Victoria Falls with two nights on safari at the Chobe National Park, enjoying both land- and water-based game viewing.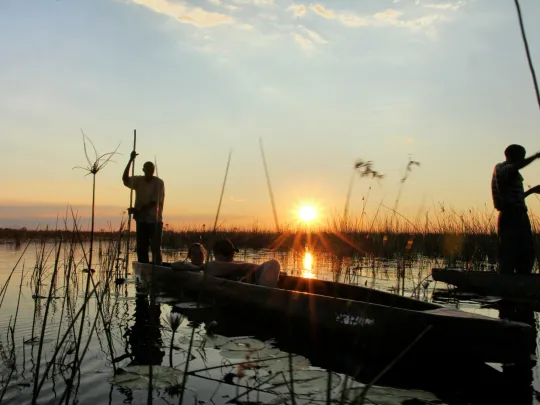 It is easy to combine Botswana and Victoria Falls. This trip idea combines four of Botswana's top safari destinations with two nights at Victoria Falls. The duration is flexible, and you can spend an extra night at any destination on this trip. Botswana has many excellent safari lodges, but we always recommend using ones in the same group or family so you can benefit from long-stay specials. This trip idea is based on Desert & Delta Lodges, which are reasonably priced and lie mainly in the national parks.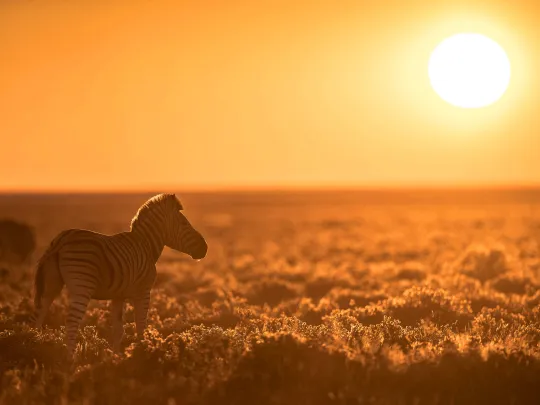 Our 15-Day Southern Africa Signature Safari is what we consider to be an ideal safari itinerary on a mid-range budget to see the best of Southern Africa within a limited time frame. Take in some of Southern Africa's top destinations – the spectacular Victoria Falls in Zimbabwe; Chobe National Park in Botswana; picturesque Cape Town and the Garden Route; the Kruger National Park and the famous Sabi Sand Game Reserve in South Africa.