When to Visit Namibia
When to Visit Namibia
December to March
Low season in Namibia
Most of the parks are quiet and uncrowded and rates are also more favourable
Hot weather. May have some humid days with rain
Usually clear mornings with isolated afternoon thunderstorms, especially in central and eastern areas
January and February are great game viewing months even though it can be raining
Elephants may tend to wander off but it's birthing season for the plains game: zebra, springbok, oryx and so on
Predators are very active and some great sightings ensue
It's also the best time for birding with many migrant species present
April to May
Generally the best weather in Namibia with temperatures more moderate and little to no rainfall
The country is probably at its greenest
With the higher moisture levels, it's a good time to visit the drier desert areas
Towards the end of May, animals once again seek out constant water sources and game viewing is great
June to August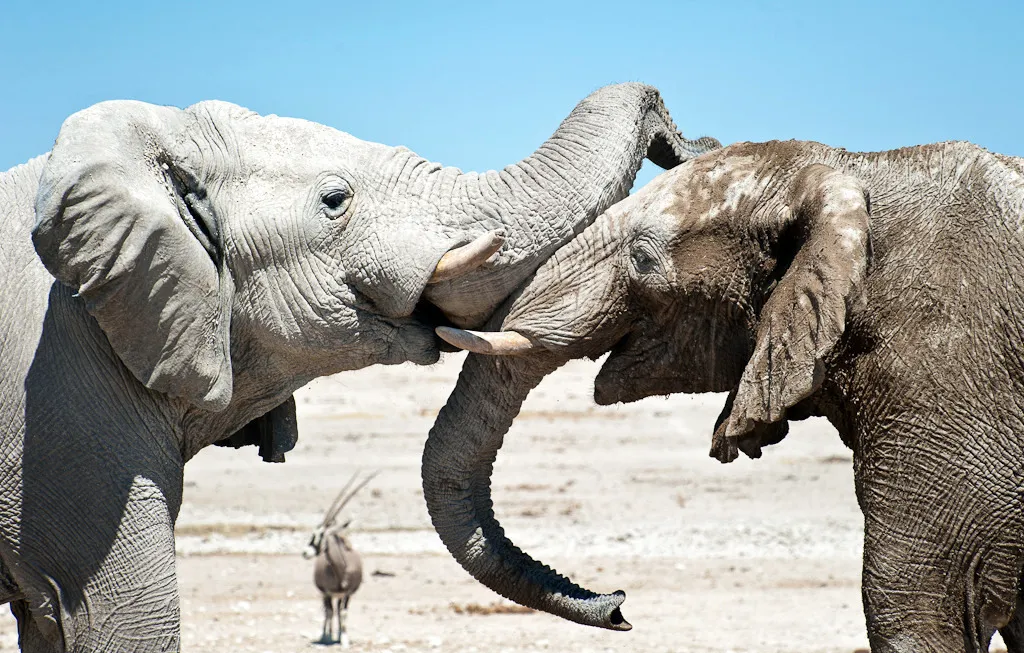 The dry season, also peak season, when parks are busiest and game viewing is at its best
Nights can be chilly, even falling below freezing in some of the desert regions
Days are bright and clear with mild temperatures
As Namibia is such a vast country (roughly 1.5 times the size of France and bigger than Texas), overcrowding is rare except for tourist hotspots like Etosha National Park and Sossusvlei dunes
It is best to book at least a year in advance to ensure availability
September and October
It's starting to get warm again; nights are balmier and game viewing is usually excellent
Daytime temperatures soar and animals can be seen throughout the day visiting the available water holes
The desert areas are best visited before 11:00 or after 16:00 to avoid the heat of the day
Some of the migrant birds return, awaiting the first rains
Still peak tourism season - book a year in advance to ensure availability
November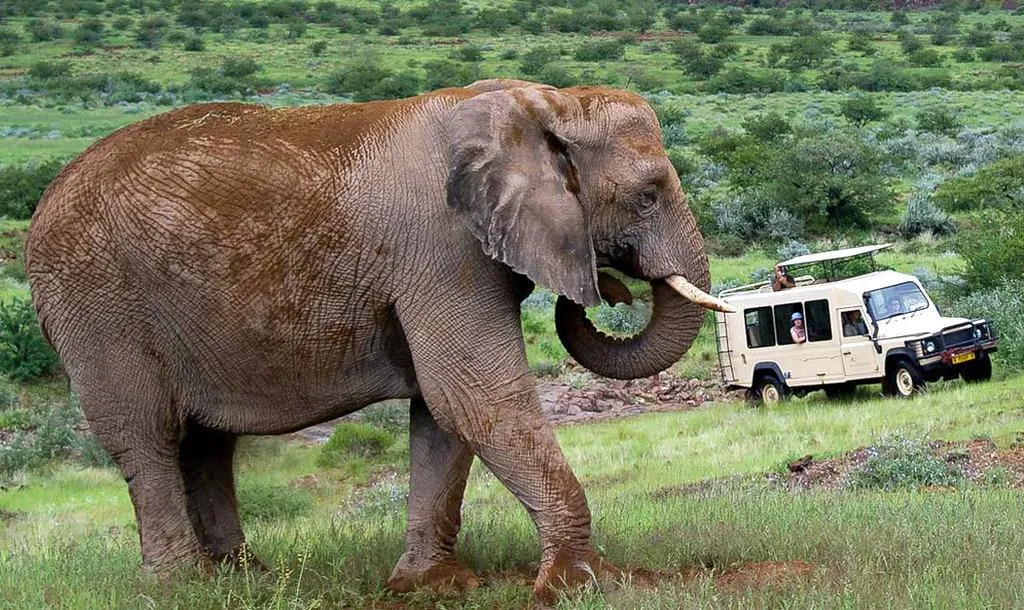 Anything can happen in November (and often does!)
It may be hot and dry with daytime temperatures averaging in the mid-30 °C
Sometimes, first rains of the season may fall, heralding an almost instant bursting into life of the desert-like surrounds
The rainy season can extend up to March/April.
Year Round
Namibia is a good year-round destination with an average of 300 sunny days per annum
The climate is generally dry and pleasant
It's a very arid country, only getting a fraction of the rainfall of its eastern neighbours
Peak season is from June to October when it's driest and animals are drawn to any available waterholes
Many of the animals are adapted to desert conditions and require far less water, less frequently than their relatives in higher rainfall areas
Namibia is a vast country with different climate zones and sometimes unexpected conditions: The Skeleton Coast, Swakopmund, Walvis Bay and Lüderitz may be clouded over by fog for a few hours in the mornings, for example. The Caprivi Strip is sub-tropical and evergreen.
A shortage of accommodation in the most popular areas during peak season makes it imperative to book in advance.
Remember this is a rough guideline only. Every year is slightly different.
---
Want to combine Namibia with other destinations?
Enquire now for more expert advice on the ideal times to go to get the best out of multiple destinations.
Read our Namibia Travel Guide for more detailed information
See our recommended tours to Namibia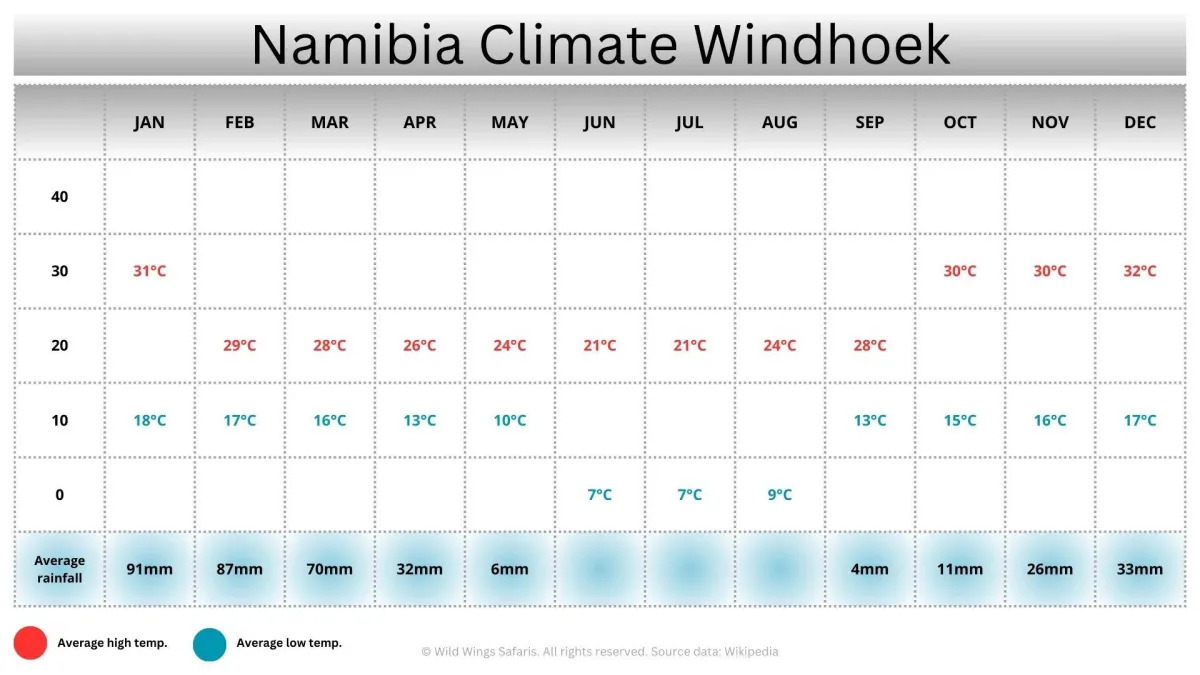 You may also want to look at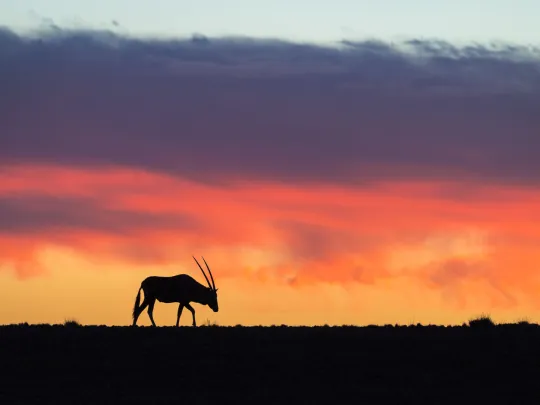 Explore some of Namibia's most iconic destinations in the company of a highly experienced personal guide. Our 10-Day Best of Namibia Safari takes you from the towering red dunes of Sossusvlei and lonely stretches of beach along the Skeleton Coast to the quaint seaside town of Swakopmund and Damaraland with its startling geographical features. We round our trip off with a safari in Etosha National Park with its ancient salt pan in search of Namibia's famous desert-adapted elephants and lions.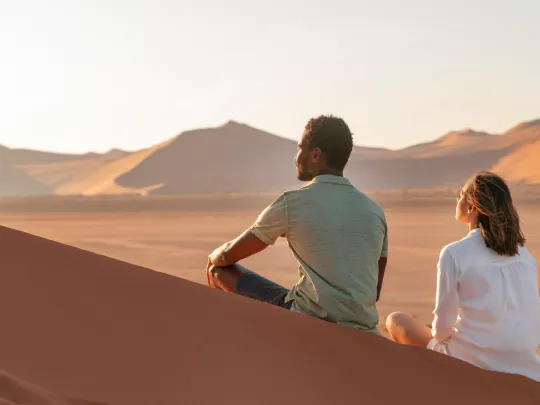 This seven-day luxury fly-in safari explores some of Namibia's most iconic safari destinations – the distinctive ochre dunes of Sossusvlei, the rugged, desolate landscape of Damaraland and the Kaokoveld where you're likely to spot the legendary desert-adapted elephant and Etosha, Namibia's ancient national park. Flying over this vast country, you'll also get an insight into its fascinating detail and incredible landscapes.