Tours and Safaris to Skeleton Coast
Tours and Safaris to Skeleton Coast
Namibia's Skeleton Coast is a restricted, highly sensitive ecological area. Tours usually consist of a mix of nature drives, guided nature walks and light aircraft flights. This 40 km wide and 500 km long coastal stretch in Namibia might look hostile but it's teeming with all manner of wildlife.
The Skeleton Coast is an ancient and desolate area that hides a surprising wealth of wildlife, huge seal colonies along the coast and some interesting shipwrecks - some of which have been moved hundreds of kilometres inland by the shifting desert sands.
The wild animals that roam the area - from desert-adapted elephants, rhinos and desert lions to jackals, brown hyenas, oryx and zebras - have adapted to the hostile environment and the plants in the area have learned to depend solely on the fog rolling off the Atlantic Ocean to survive.
Please let us know what your favourite activities and destinations are in Namibia and we'll gladly customize an unforgettable itinerary for you. Let us know what your budget is and if you'd prefer to self-drive or join a guided tour.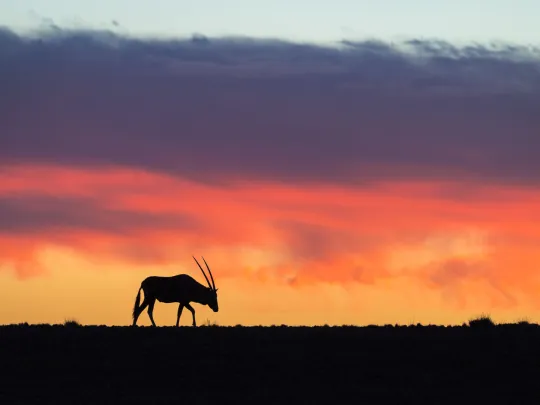 Explore some of Namibia's most iconic destinations in the company of a highly experienced personal guide. Our 10-Day Best of Namibia Safari takes you from the towering red dunes of Sossusvlei and lonely stretches of beach along the Skeleton Coast to the quaint seaside town of Swakopmund and Damaraland with its startling geographical features. We round our trip off with a safari in Etosha National Park with its ancient salt pan in search of Namibia's famous desert-adapted elephants and lions.