Tours and Safaris to Ruaha National Park
Tours and Safaris to Ruaha National Park
Safaris in Ruaha are wild and beautiful and deliver superb game viewing. With fewer camps, it tends to be less crowded, allowing you to enjoy the African bush and all that it has to offer in peace and tranquillity. Safaris to Ruaha National Park include not only game drives but also guided walks and fly camping, depending on which camp you choose to stay at.
The Ruaha National Park is situated in the heart of Tanzania, where Zambian miombo meets Kenyan savannah. This means it offers an incredibly diverse range of habitats, together with an equally diverse range of game. Here, you can see greater and lesser kudu sharing the same savannah, vast populations of elephant and large prides of lion up to 20-strong. Ruaha safaris are unhurried and uncrowded. This is real Africa at its best.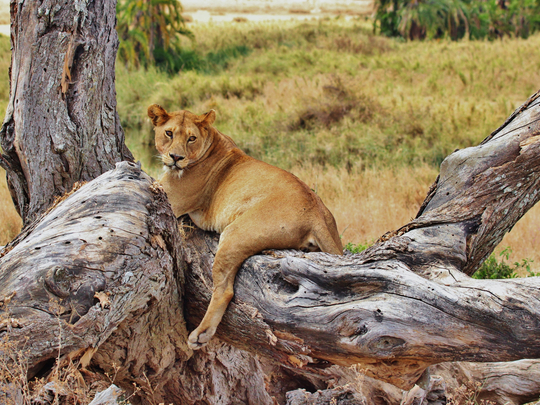 Welcome to untamed Africa! Tanzania's Southern Circuit has all the remoteness you could ask for. It's an uncrowded, unspoilt and unhurried safari experience that you'll be hard-pressed to experience elsewhere. Enjoy the top destinations of Ruaha, Katavi and Selous before rounding the trip off with 5 days at an exclusive tropical island paradise.