Tours and Safaris to The Okavango Delta
Tours and Safaris to The Okavango Delta
Deep within the Kalahari Basin, the Okavango Delta in Botswana is an extraordinary natural wonder. Wild and untouched, the Delta is rich in fauna and flora, and the diversity and numbers of wildlife and birdlife are astonishing. 1,300 species of flowering plants, 444 bird species, just over 70 species of fish, 64 species of reptiles and 122 species of mammals!

The itineraries listed on this page include the Okavango Delta among the places visited. Other destinations may also be included. A favourite option is to combine the Okavango Delta with a visit to Victoria Falls, and/or other popular destinations in South Africa, like Kruger National Park, Cape Town and the Garden Route.
Email us your southern African wishlist with an indication of when you'd like to travel and how many people will be joining you, and we'll be happy to customise an itinerary with you.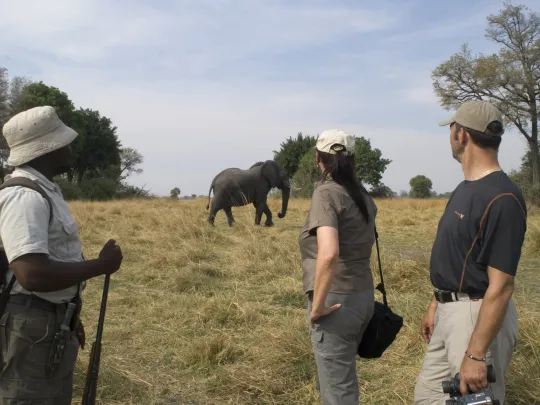 Fly in by light aircraft and spend six nights in some of Botswana's most productive game-viewing areas, combining Kwando's best camps: Splash, Lebala, and Lagoon. Spend two nights at each camp, or spend three nights at Splash and three nights at either Lagoon or Lebala. All three safari camps are in large private concessions and offer a variety of game-viewing activities. Kwando is known for its commitment to a high-quality, traditional safari experience that focuses on authentic bush encounters and the best possible wildlife sightings.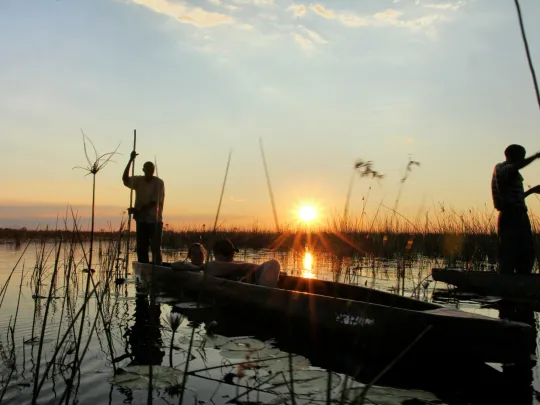 It is easy to combine Botswana and Victoria Falls. This trip idea combines four of Botswana's top safari destinations with two nights at Victoria Falls. The duration is flexible, and you can spend an extra night at any destination on this trip. Botswana has many excellent safari lodges, but we always recommend using ones in the same group or family so you can benefit from long-stay specials. This trip idea is based on Desert & Delta Lodges, which are reasonably priced and lie mainly in the national parks.