Tours and Safaris to Namib Desert & Sossusvlei
Tours and Safaris to Namib Desert & Sossusvlei
Probably one of Namibia's most-photographed natural attractions, the burnt-red towering sand dunes of Sossusvlei are ancient. The panoramic views of the Namib Desert from the top of one of Sossusvlei's most visited dunes, Dune 45, are spectacular and well worth the 85-metre climb.
The Namib Desert is said to be the world's most ancient desert. The Naukluft National Park encompasses an area of almost 50,000 km² (nearly 20,000 miles²) and is the largest game reserve in Africa. Besides the iconic Sossusvlei star dunes which are the tallest in the world, the area is also known for the Sesriem Canyon, Deadvlei and herds of stately gemsbok (oryx).
Most tours to Sossusvlei leave early in the morning as the dunes are best seen in the soft morning light when shadows are long and defined. By midday, the harsh desert sun flattens the landscape into a blur of ochres, browns and fawns and the desert heat makes climbing the dunes difficult.
These are not the only Sossusvlei safari itineraries we offer. Let us know your budget, travel dates and interests and we'd be more than happy to customise a Sosussvlei safari to your exact requirements.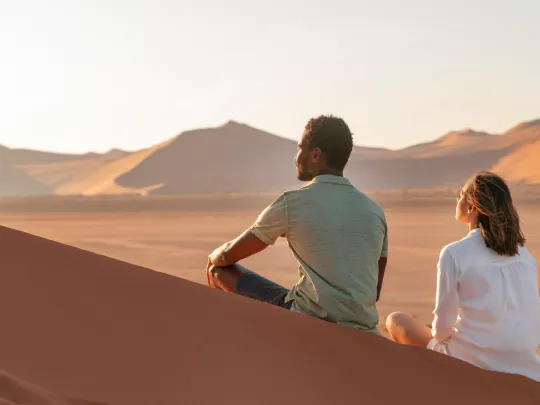 This seven-day luxury fly-in safari explores some of Namibia's most iconic safari destinations – the distinctive ochre dunes of Sossusvlei, the rugged, desolate landscape of Damaraland and the Kaokoveld where you're likely to spot the legendary desert-adapted elephant and Etosha, Namibia's ancient national park. Flying over this vast country, you'll also get an insight into its fascinating detail and incredible landscapes.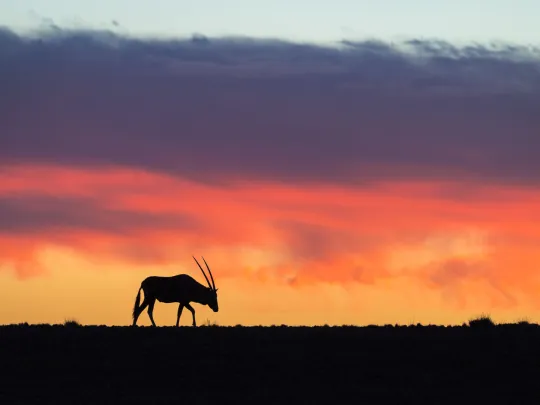 Explore some of Namibia's most iconic destinations in the company of a highly experienced personal guide. Our 10-Day Best of Namibia Safari takes you from the towering red dunes of Sossusvlei and lonely stretches of beach along the Skeleton Coast to the quaint seaside town of Swakopmund and Damaraland with its startling geographical features. We round our trip off with a safari in Etosha National Park with its ancient salt pan in search of Namibia's famous desert-adapted elephants and lions.